LaMelo Ball Already Has a Six-Figure Net Worth Despite Not Even Playing in the NBA yet
LaMelo Ball, the brother of New Orleans Pelicans guard Lonzo Ball and the son of the always-talkative LaVar Ball, recently declared for the NBA draft. LaMelo is going to be a top pick in this year's draft despite not playing a minute of college hoops. He will earn millions during his first season in the NBA too. However, despite not even playing in the NBA yet, he already has a six-figure net worth.
Lonzo Ball is already a rich man
The entire Ball family received its popularity because of Lonzo Ball's stellar play on the basketball court. Lonzo was a star in his lone season at UCLA as he averaged 14.6 points per game to go with 7.6 assists and six rebounds. He also shot 41.2% from 3-point range. His play earned him Consensus All-American honors and first team All-Pac-12 honors.
It also helped him become the second overall pick in the 2017 NBA draft. Lonzo had a slow start to his career with the Los Angeles Lakers in his first two seasons. He averaged 10.2 points per game, 6.9 rebounds, and 7.2 assists in 52 games during his rookie year. He then averaged 9.9 points per game, 5.3 rebounds, and 5.4 assists in 47 games during his second season. However, Lonzo played for the New Orleans Pelicans in 2019-20. He was averaging 12.4 points per game, 6.2 rebounds, and seven assists before the league suspended its season. 
Because of him being a top pick, Lonzo has earned a good amount of money in his career, which has probably helped his family a bit. Spotrac estimates that Lonzo has made over $22.46 million in his career. However, the NBA and NBPA agreed to a plan to withhold 25% from each player's paycheck starting on May 15 due to COVID-19, according to ESPN. So, Lonzo's estimated career earnings could take a slight hit.
LaMelo Ball has had an interesting path to the NBA
Saying LaMelo Ball has had an unconventional path to the NBA is putting it lightly. He first played high school ball at Chino Hills and he averaged 27.8 points per game to go with 7.8 assists in 2016-17, according to The Orange County Register. LaVar Ball then withdrew him from school in the fall of 2017, though.
LaMelo and his brother LiAngelo then played professionally for the Lithuanian club BC Prienai-Skycop in 2018. LiAngelo scored 12.6 points per game that season while LaMelo scored 6.5, according to Bleacher Report. The two also played in the Junior Basketball Association in 2018 and had some big games together. This includes one where they combined for 86 points, according to Bleacher Report. 
However, LaMelo returned to high school ball in 2018-19 as he played for SPIRE Academy. In January 2019, USA Today reported that he was averaging 21 points per game, 9.2 rebounds, 10.4 assists, and 3.9 steals up to that point in the season. Then in 2019-20, LaMelo played for the Illawarra Hawks in the Australian National Basketball League. In 12 games, he averaged 17 points per game, 7.6 rebounds, 6.8 assists, and 1.6 steals, according to Bleacher Report.
Then, finally, on Tuesday, LaMelo declared for the 2020 NBA draft, Shams Charania of The Athletic and Stadium reported. 
LaMelo has a nice net worth despite not playing in the NBA yet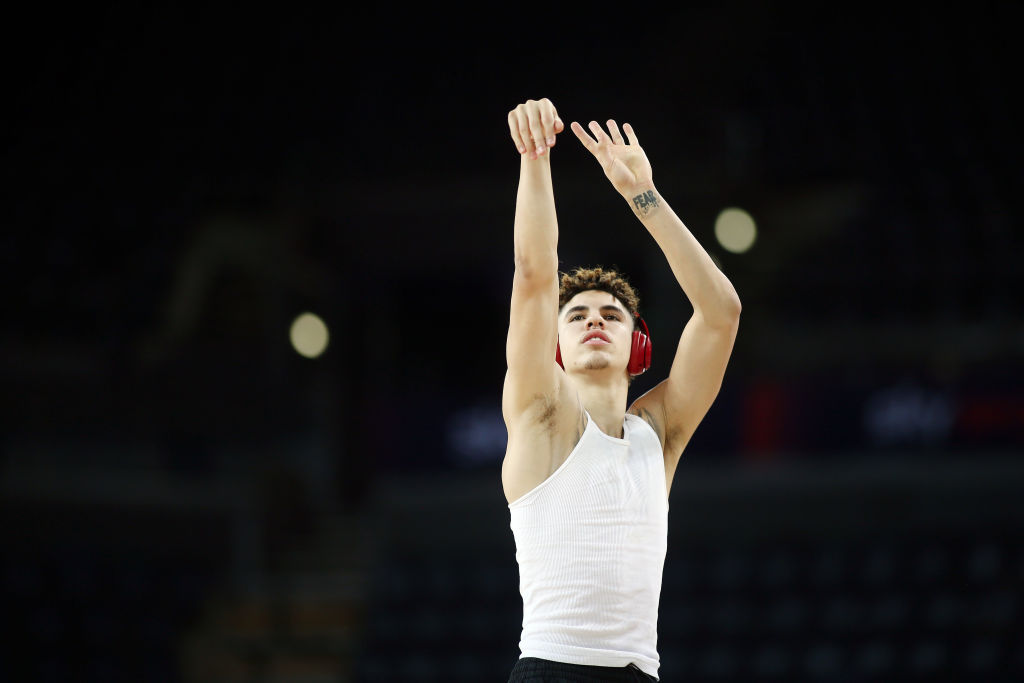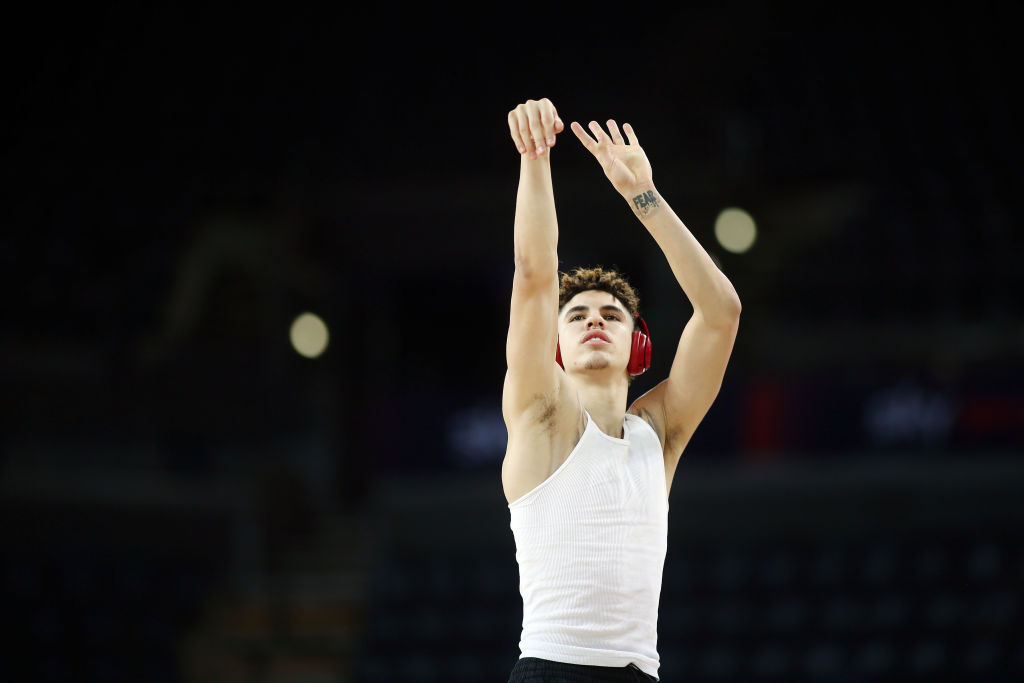 Jonathan Givony of DraftExpress recently said on the Brian Windhorst and The Hoop Collective podcast that LaMelo and RJ Hampton made around $500,000 during their time in the NBL, according to USA Today. However, USA Today also reported in January that LaMelo planned to donate a month of his NBL salary to help with the Australian wildfires.
No matter what he ultimately earned with the NBL, though, he had already been a professional before joining the NBL, so he has made a good amount of money on the basketball court.
Because of his time playing professionally already, Celebrity Net Worth estimates that LaMelo's net worth is already at $400,000. That is already more than what a lot of adults make in a year. 
LaMelo Ball is a really nice talent. He has had a different path to the NBA, which has resulted in him already having a six-figure net worth. That will increase even more soon, though, once he starts getting those NBA paychecks.