LaMelo Ball Just Made a Curious Decision Right Before the NBA Draft
LaMelo Ball is one of the most-discussed players entering the 2020 NBA draft. Standing at 6-foot-7, the 19-year-old from Chino Hills, California, is widely considered a top-five prospect. After an impressive season last year with the Illawarra Hawks, Ball could even go No. 1 overall. Several NBA teams are anxious to add the point guard to their roster.
Unlike other top draft picks, Ball is not following a traditional path to the NBA. The gifted ball handler has made a curious decision only a month before the 2020 NBA draft. It seems, under his father's guidance, he'll find a way to play pro basketball on his own terms.
What happened after the media and league interview?
ESPN refers to Ball as "the most famous mystery in basketball." From a basketball-playing family, Ball knows a thing or two about the game. His father fanatically raised his three boys to play the game. Ball's brother, Lonzo, was the second-overall pick in the 2017 NBA draft and now plays for the New Orleans Pelicans.
His brother, LiAngelo, played professionally for the Lithuanian team, Prienai. The youngest family member, LaMelo, is ready for his shot. Unfortunately, the COVID-19 pandemic wreaked havoc on the NBA, forcing them to change how things are done. Players lived in a Disney bubble as they finished out an untraditional season.
For prospective draftees, the President of NBA League Operations explained, "[The] NBA Draft Combine is an essential part of the pre-draft evaluation process." Interested teams will still have the chance to evaluate incoming players via a newly virtual format. Both team and league interviews are occurring by video. Individual evaluations will also take place in an NBA team facility nearest to the player's home.
A "Pro Day" video that utilizes a mobile basketball training application and "Combine HQ" online software is also available to prospects. With all of these innovations in place, Ball still decided to sit it out, according to Bleacher Report. He did participate in the standard league video interview and media session, indicating that he has no preference in the draft.
After the interview, the top prospect withdrew "from the remainder of the Combine and will not interview directly with teams" and won't attend workout sessions. Ball told USA Today, "I feel I could play on any team and do good anywhere I go, so anything that happens, I'm positive."
Is this a bad decision for LaMelo Ball?
Despite this seeming like a bad decision for Ball, there is an established precedent for this. He is not the first player who decided not to take part in the NBA Combine. Top 2020 prospects Anthony Edwards, James Wiseman, and Obi Toppin have also chosen not to participate in this year's Combine. Ball's brother, Lonzo, skipped the Combine back in 2017.
Last year, Zion Williamson, the No. 1 overall pick, sat it out completely. Based on his performance this season with the Pelicans and his $20 million, 2-year contract, it's evident that missing the NBA combine didn't hurt his career.
LaMelo Ball's unusual path to the NBA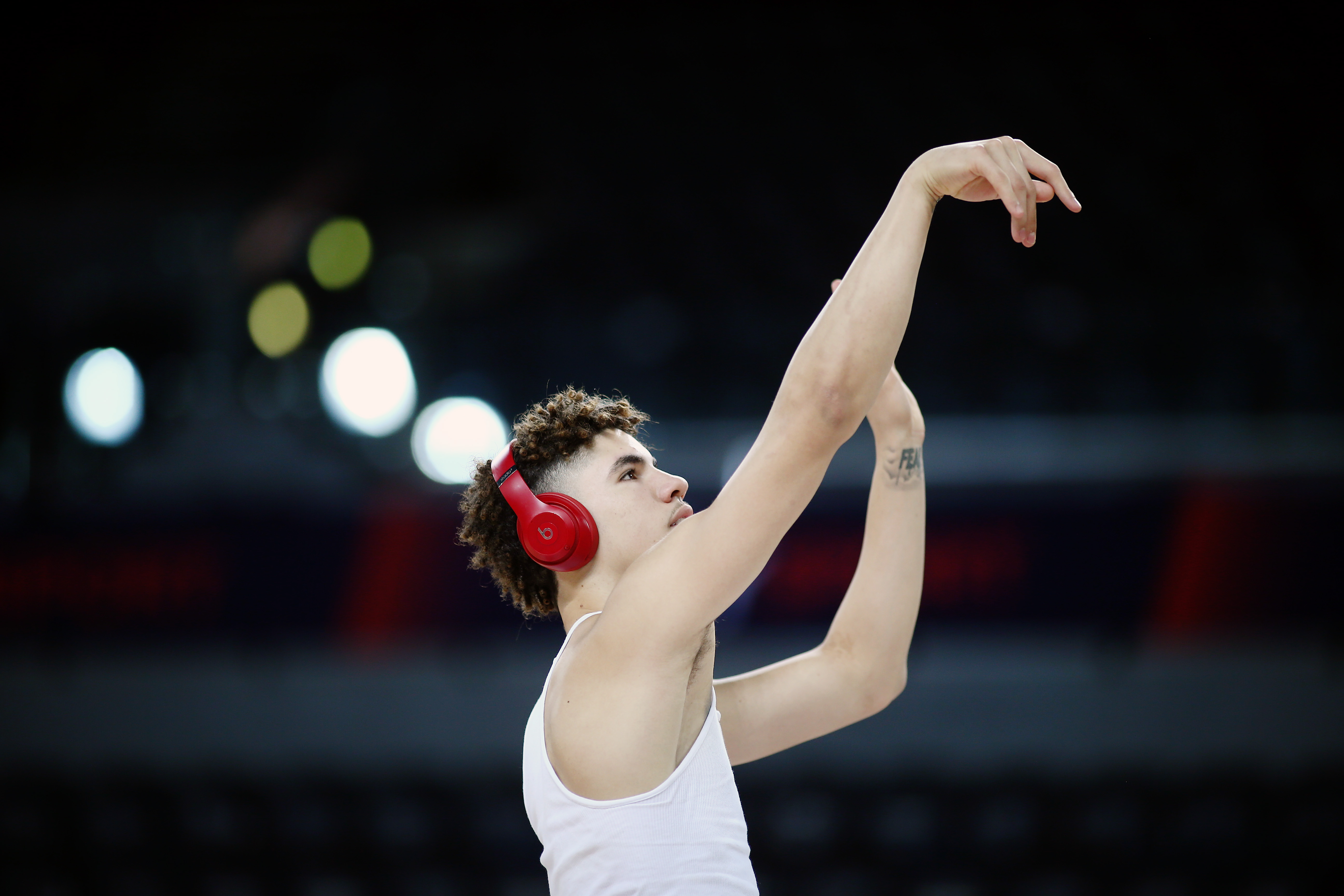 Ball's situation is unique; he's been a difficult prospect to grade, given his unusual path to the NBA. Last year, Ball played 12 games for the Illawarra Hawks, an Australian NBL team, where he averaged 17.0 points with 7.4 rebounds and 6.8 assists per game.
Although impressive, it is unclear how this will translate to NBA statistics. Scouts have not had the opportunity to watch him play in U.S. training camps or go up against other prospects. The ESPN evaluation states that Ball "has a chance to be an adequate defender due to his combination of terrific size, quick feet, and instincts, particularly when he's playing with energy."
Analysts believe that the Minnesota Timberwolves may use their No. 1 draft pick and grab Ball, sight unseen, to join their team of talented young players.