LaMelo Ball Might Be an NBA Star But He's Still Working on Basic Habits, According to Hornets Coach James Borrego
The Charlotte Hornets aren't known for much except for their terrible play and having the worst regular-season record. Because the team is in a small-town market, it's hard to attract big-name players. Instead, owner Michael Jordan and company rely on the NBA draft to help build their team. Obviously, that hasn't worked well — until now.
The Hornets were able to snag LaMelo Ball in the 2020 NBA Draft. Now, he's the franchise player the Hornets hope to build their team around.
LaMelo Ball's unconventional path to the NBA
Over the years, the path to the NBA might have changed a bit, but there was always a basic formula. The player was a star in high school and either went to college for a few years before preparing for the draft or going directly to the draft from high school. This wasn't the case for Ball. At 13 years old, he verbally committed to play ball at UCLA and lit up the court during his high school days, once scoring 92 points over an opponent as a sophomore.
But after that, Ball's father disapproved of the newly hired head coach. His son left school and signed on to play professional ball in Lithuania. After a stint playing in the NBL in Australia, Ball returned to the U.S. for the 2020 NBA Draft. 
Does Ball's play live up to his own hype?
Ball likes to showcase his flashy lifestyle. From his cars to his custom grills, everything about him is excessive. His outspoken ways, whether touting how he's the best passer in the league or his rant about education, can make people uncomfortable. It sure made James Borrego, Hornets head coach, uncomfortable. He told GQ he wasn't sure how Ball would take to coaching:
"It can be complicated bringing a player like Melo in. 'Will it be just about Melo?' 'Can you coach the kid?' 'Is there gonna be a show in town?' 'How much is the family involved?' Those were all questions that were being thrown at us."
Ball is quite a handful off the court, but he lived up to his own hype during his rookie season, even capturing the coveted Rookie of the Year award. While he was out with an injury and played only 51 games, Ball still put up eyebrow-raising numbers: 15.7 points, 5.9 rebounds, and 6.1 assists.  
Borrego still feels Ball needs to learn some basic habits to help him grow as an NBA player. "There's times you have to speak the truth to young players, and Melo's no exception," the coach explained. "The habits of being on time. Not skipping a weight session. Studying your playbook. Knowing your plays. These are areas of growth that he's working on."
Where does Ball go from here?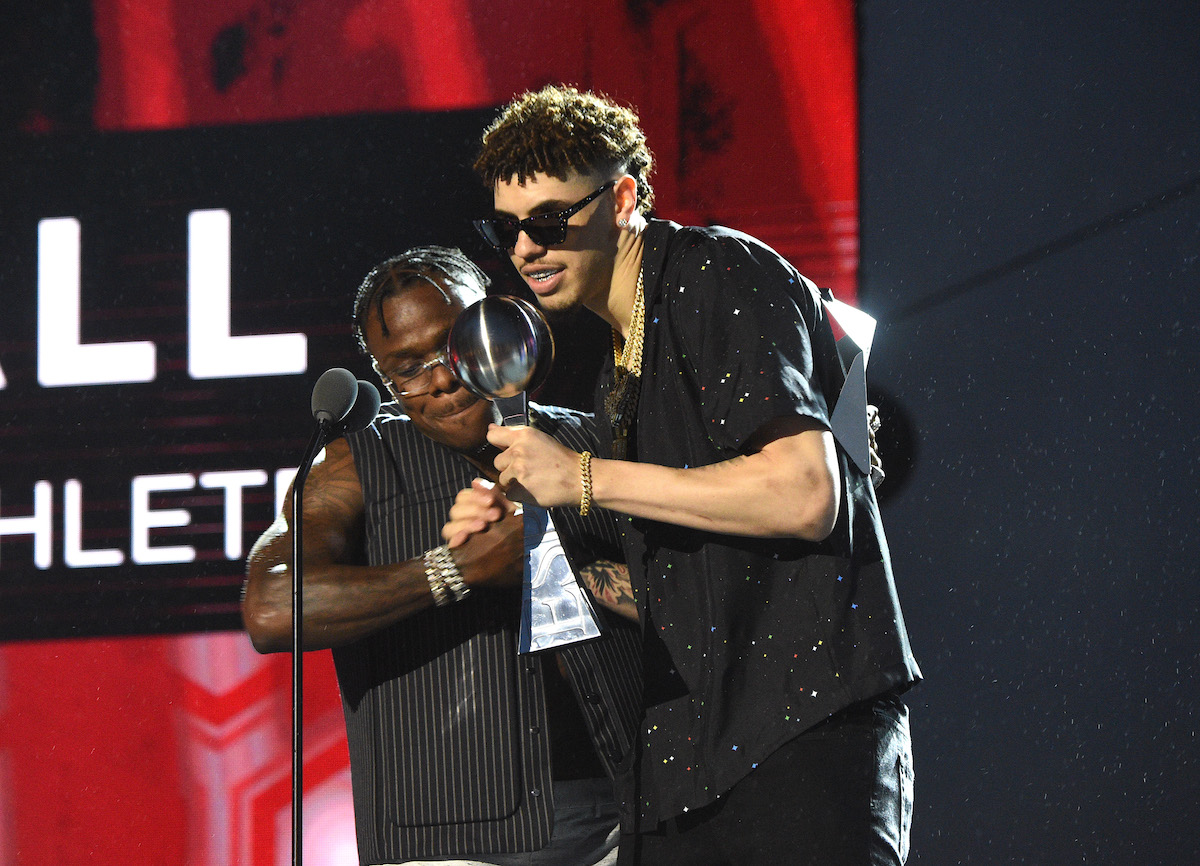 Although Ball had a great first season, Borrego and the rest of the Hornets organization are right to keep an eye on him to ensure he doesn't get distracted by fame. Throughout the years, many NBA players have fallen from grace because of their inability to deal with the public eye.
Players like Lamar Odom, a two-time NBA champion with everything going for him. Odom couldn't kick his drug habit and eventually went through drug suspensions within the league, a highly publicized divorce, and a drug overdose that put him in a coma.
While that's an extreme case, Ball and Borrego are working closely to make sure he stays focused on the game. During the offseason, Ball is staying in Charlotte and taking his training regimen to the next level. He does custom workouts and gym sessions well into the early morning hours to keep fit. Ball knows exactly what he wants: "I want to be here for a long time. I love the game. I love being around it. This is what I wanted to do with my life."