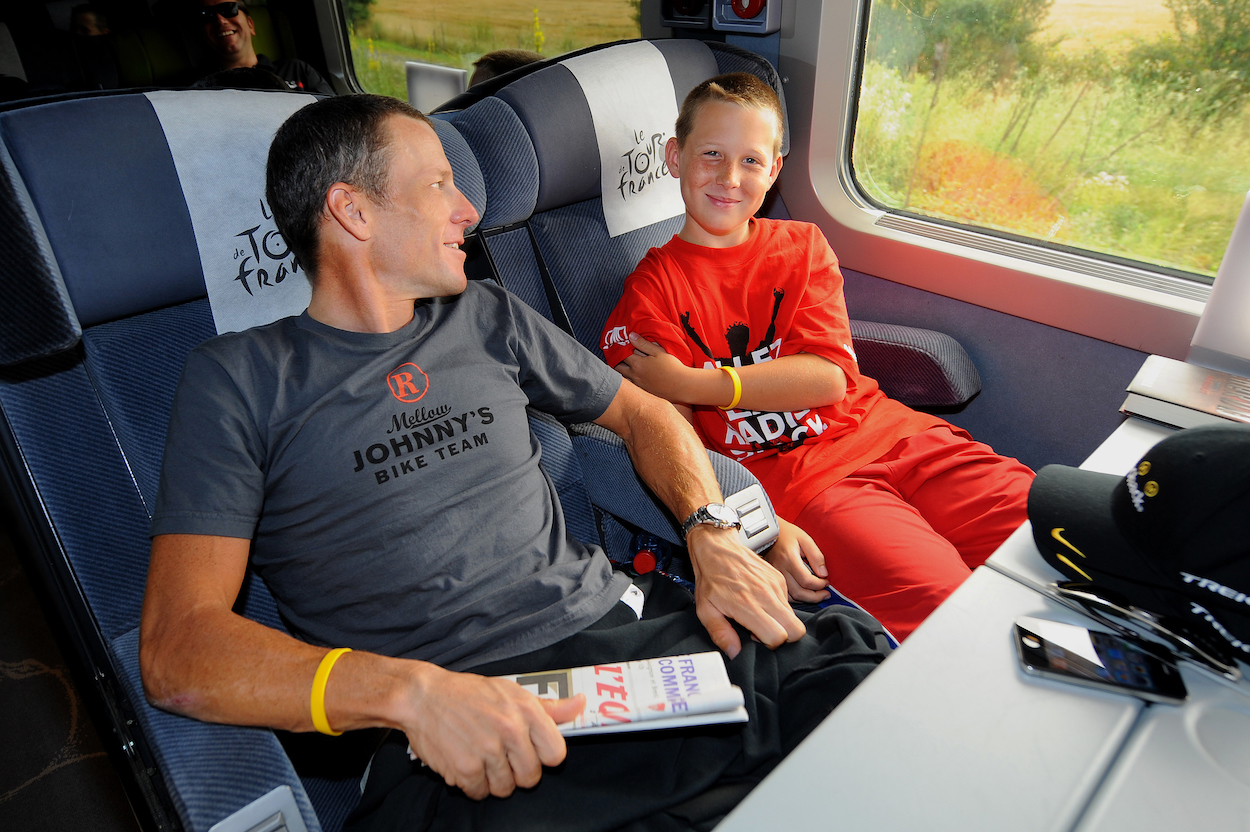 Lance Armstrong's Son Arrested and Accused of Sexually Assaulting Child at His Home
Lance Armstrong's son was arrested and charged with sexually assaulting a child in his home.
A year ago, Lance Armstrong was the talk of a silent sports world when ESPN aired the two-part documentary Lance during the early stages of the pandemic. It featured Armstrong's inspiring rise to the top of cycling and accompanying hero status, followed by his precipitous fall for doping and justifiable designation as one of the biggest cheaters in sports history. 
The doc introduced members of his inner circle, including his family. Among those shown was Armstrong's son Luke, who plays college football as a walk-on at Rice University. This week Luke is making headlines after he was arrested and accused of committing sexual assault on a child in his own home. 
Lance Armstrong's rise and fall
Lance Armstrong was a hero to many. After battling and overcoming testicular cancer in 1996 at age 25, Armstrong shot his way to the top of the cycling world, winning seven consecutive Tour de France titles, the most-ever in the sport's history. 
However, Armstrong cheated. All of his cycling achievements were a lie. After years of denials, Armstrong admitted to doping during a 2013 interview with Oprah Winfrey.
Following his admission, Armstrong experienced one of the more spectacular falls from grace, including losing $75 million of sponsorship income in a single day. Nike also severed all ties to his Livestrong Foundation. 
The U.S. government also filed a $100-million civil lawsuit against Armstrong. He eventually settled, paying $5 million. 
Lance Armstrong's son, Luke, featured in documentary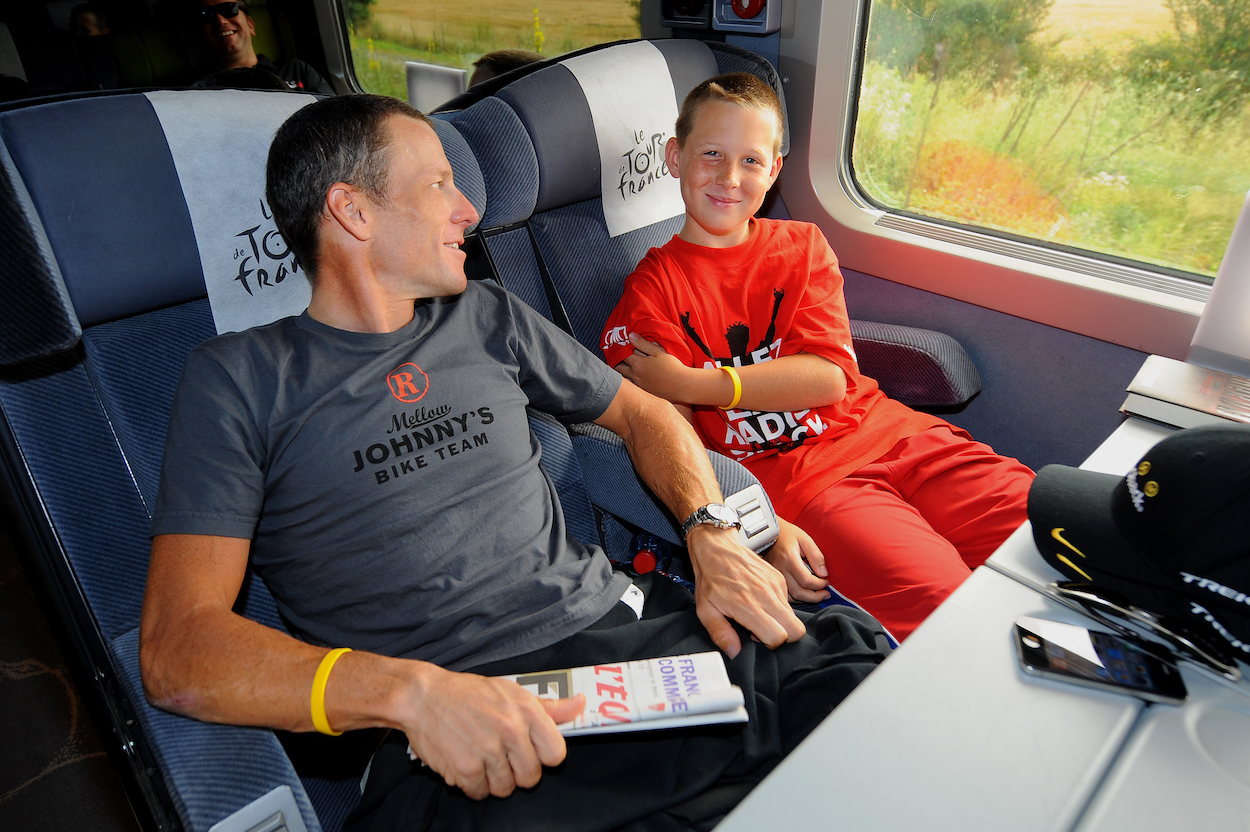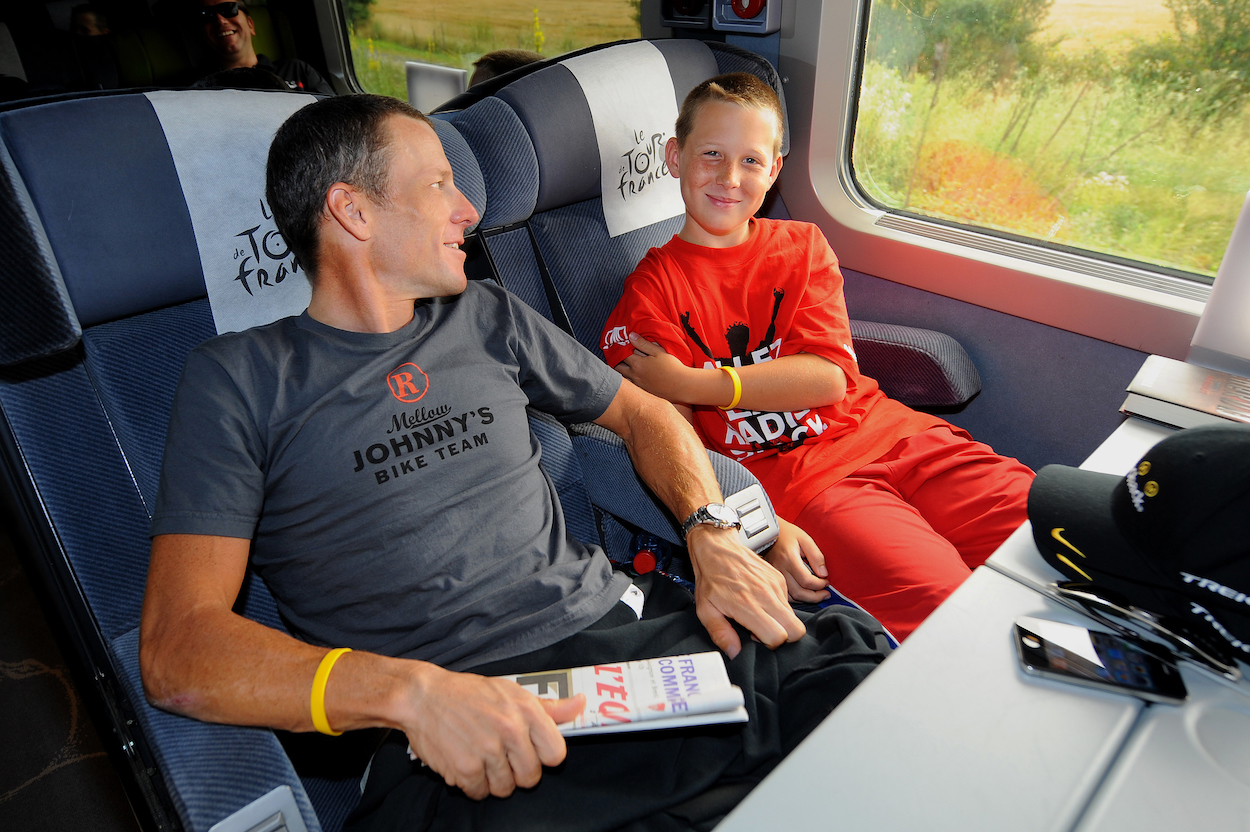 The two-part ESPN documentary introduced many of the important figures in Lance Armstrong's personal and professional life. It featured his son Luke, who was a football player at Rice University in 2018 and 2019. He opted out of the 2020 season due to COVID-19. 
During Part 2 of the documentary, Luke was asked if he would consider using performance-enhancing drugs like his father.
"I've always felt like grinding for something, and really working for a specific goal has always been so much more worth it than taking the shortcut," Luke Armstrong said. "I also feel like if I ever did that and got caught, for random people, they would be like, 'He's just like his dad.'"
Armstrong said if his son ever came to him and said he was interested in trying or was already taking PEDs, he would tell him, "that's a bad idea." Interestingly, if Luke were playing in the NFL, Armstrong said, "it might be a different conversation" with his son.
Son arrested and accused of sexually assaulting a child
Today, Luke Armstrong isn't worried about the NFL. Instead, he's worried about the possibility of going to jail. According to an Austin Police Department affidavit, he was arrested and accused of sexual assault with a child, which is a second-degree felony punishable by up to 20 years in prison.
According to the affidavit, 21-year-old Luke David Armstrong sexually assaulted a 16-year-old in June 2018. He was 18 at the time. The victim told police about the incident in November 2020 and said it happened at Armstrong's house. 
Armstrong's attorney, Randy Leavitt, denied the allegations and told KXAN the pair were in a consensual relationship for several months. In December 2020, the affidavit says Armstrong admitted during a phone call to having sex with the victim at his dad's house. Leavitt said the claim that was the only sexual contact between the victim and Armstrong is not true. 
Armstrong was released on a personal recognizance bond Tuesday. According to Leavitt, the family is fully cooperating with the district attorney's office and he is collecting evidence and testimony from witnesses to prove Armstrong's innocence.