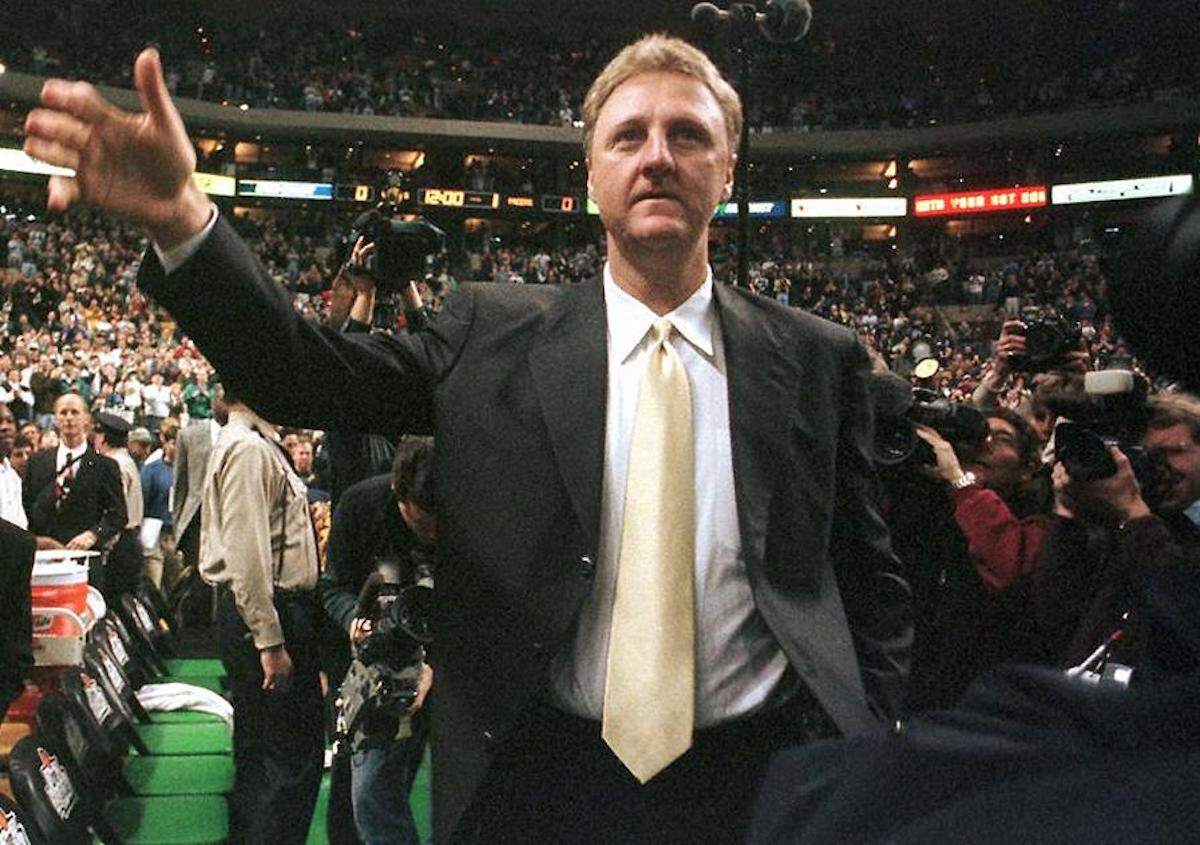 Larry Bird Made $24 Million in the NBA but Never Spent His Money on Lavish Purchases: 'I'll Wear Pretty Much Anything If I Get It for Free'
Larry Bird could've had an epic wardrobe during his NBA career, but he would've rather worn clothes that he got for free no matter what they looked like.
As a child growing up in French Lick, Indiana, Larry Bird had no idea what it felt like to be rich beyond his wildest dreams. The Boston Celtics legend was raised by a somewhat poor family, so he learned from an early age to enjoy the simple things in life.
Even after Bird found fame and fortune as a star with the Celtics, the money never changed who he was deep down.
Larry Bird went from a child in a poor family to a multimillionaire with the Celtics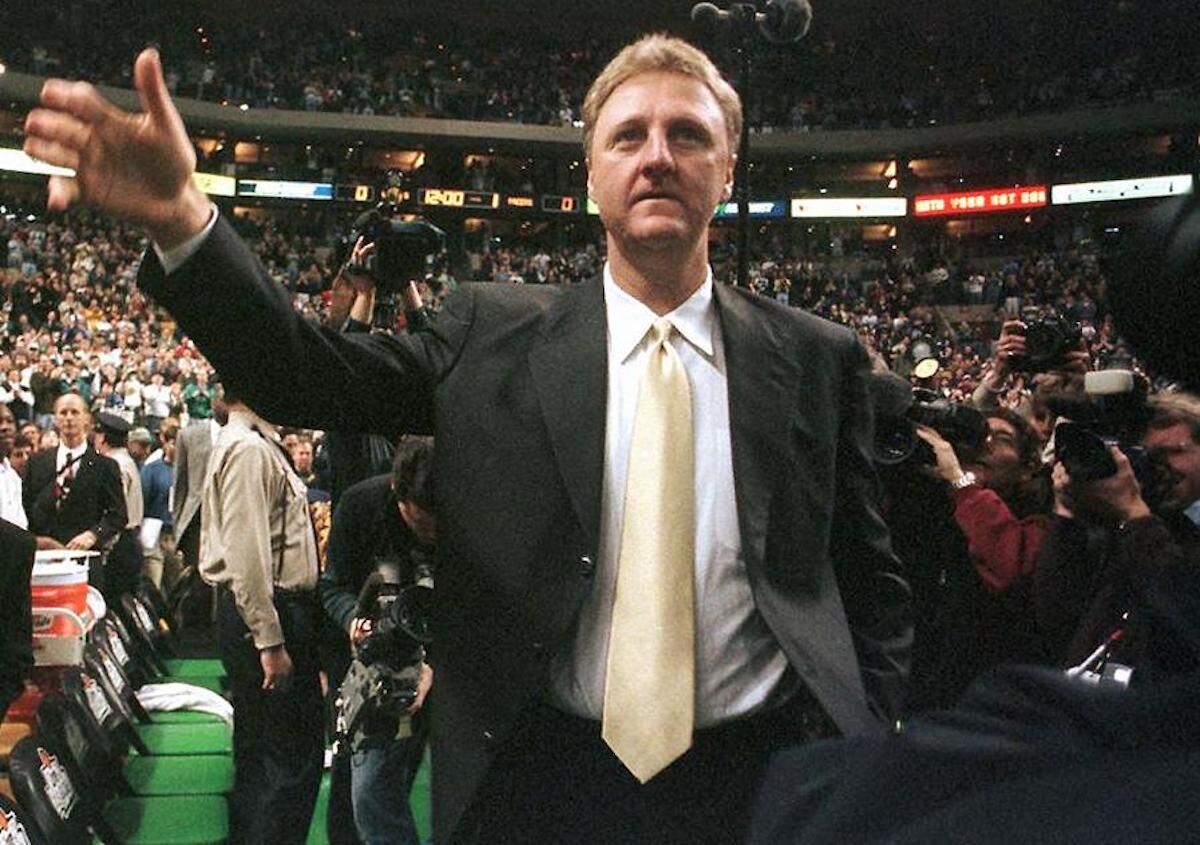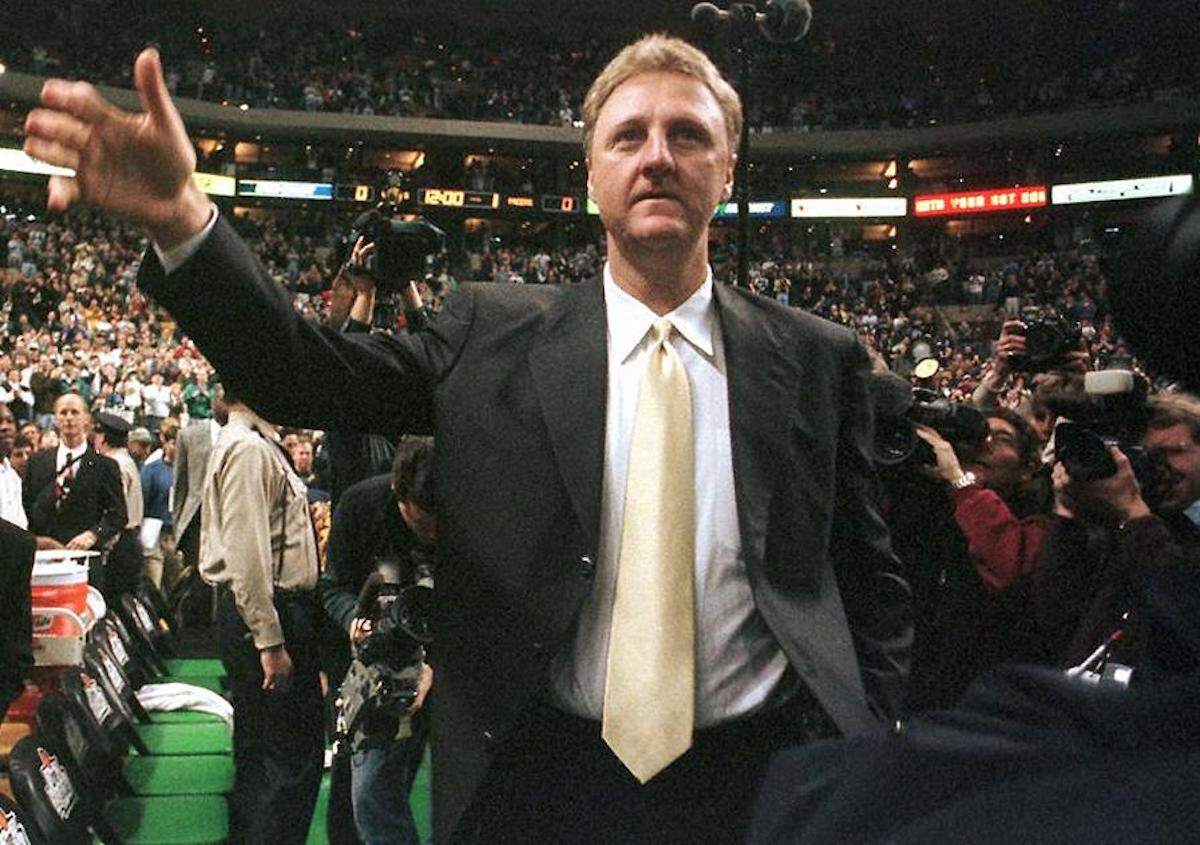 Bird is known today as one of the greatest NBA players of all time and one of the most successful former players in retirement. At 64 years of age, Bird has built up a $75 million net worth thanks to his numerous investments and endorsements.
But Larry Legend wasn't always the rich and famous Hall of Famer we know him as now. Growing up in French Lick, Indiana, Bird and his family never had much money to spend on anything other than food and clothes. Even still, he never complained throughout his entire childhood, and he surely didn't complain when he cashed his first NBA check.
In 13 seasons with the Celtics, Bird earned a little more than $24 million in salary alone. He made just $650,000 in each of his first five years with the team, but by the end of his career, he had become the highest-paid player in basketball when he earned $7 million during the 1991-92 season.
Larry Bird never cared for lavish purchases even after becoming rich
Bird's life changed in a major way when he started raking in millions of dollars for simply playing basketball. He never even dreamed of becoming as rich and famous as he had become by the 1980s, but The Hick from French Lick never changed who he always was.
During his playing days, Bird explained to Dan Shaughnessy of the Boston Globe why he never splurged on fancy cars or expensive clothes:
I really don't need anyone to build my ego. When I'm home in Boston, I want to go out and eat, pay my bill, and get the hell out. Back in French Lick, I don't have those problems, and that's why I go back there. It's the same with nice cars, Mercedes and all that. I can't see putting $50,000 or $60,000 into a car when our house growing up was worth $10,000. I just can't buy that. And clothes never did catch my eye. I never really enjoyed 'em. I always wore what I felt comfortable in.

I'll wear pretty much anything if I get it for free.

Larry Bird
The words of one of the richest and most famous celebrities in the 1980s, everyone.
Almost choosing a different career path
Bird is inarguably one of the greatest basketball players to ever suit up in the NBA, but he almost chose a completely different career path after high school: life as a construction worker.
"I thought I'd wind up being a construction worker, pouring concrete," Bird explained to the Boston Globe. "I wasn't very good at shop in school, but I'd been around construction. As far as basketball goes, I just wanted to be the best player on my high school team."
It's safe to say he accomplished that rather easily.
Like Sportscasting on Facebook. Follow us on Twitter @sportscasting19.