Larry Bird Boldly Rejected Michael Jordan's Old Job in Favor of Hometown Loyalty
When Larry Bird became the Indiana Pacers' president of basketball operations in 2003, it felt like a match made in heaven. The Indiana-born Bird was set to run the team he successfully coached for three seasons just years prior. But before accepting the job, Bird was heavily courted by the Washington Wizards, a team previously run by his longtime friend and rival Michael Jordan.
The Washington Wizards were moving on from Michael Jordan
As Bird was in his final year as a coach, Jordan was in his first as an executive.
In January 2000, MJ bought an ownership stake in the Wizards. At the same time, he became the team's president of basketball operations, having the final say over all decisions as it pertains to the on-court product.
Throughout his 1.5-year tenure in the front office, Jordan made a number of sweeping changes to the roster. He then gave up his role in September 2001 in order to play for the Wizards. Following two up-and-down seasons, Jordan retired for good and anticipated a return to the front office as the team's president. However, Washington had other plans.
In May 2003, majority owner Abe Pollin announced that Jordan would not be returning to the Wizards in any capacity. MJ, who up to that point had been affiliated with Washington for over three years, was floored by the news. But this meant the Wizards had an opening to fill, and they wasted no time in looking at another NBA legend.
Larry Bird was offered Michael Jordan's old job with the Wizards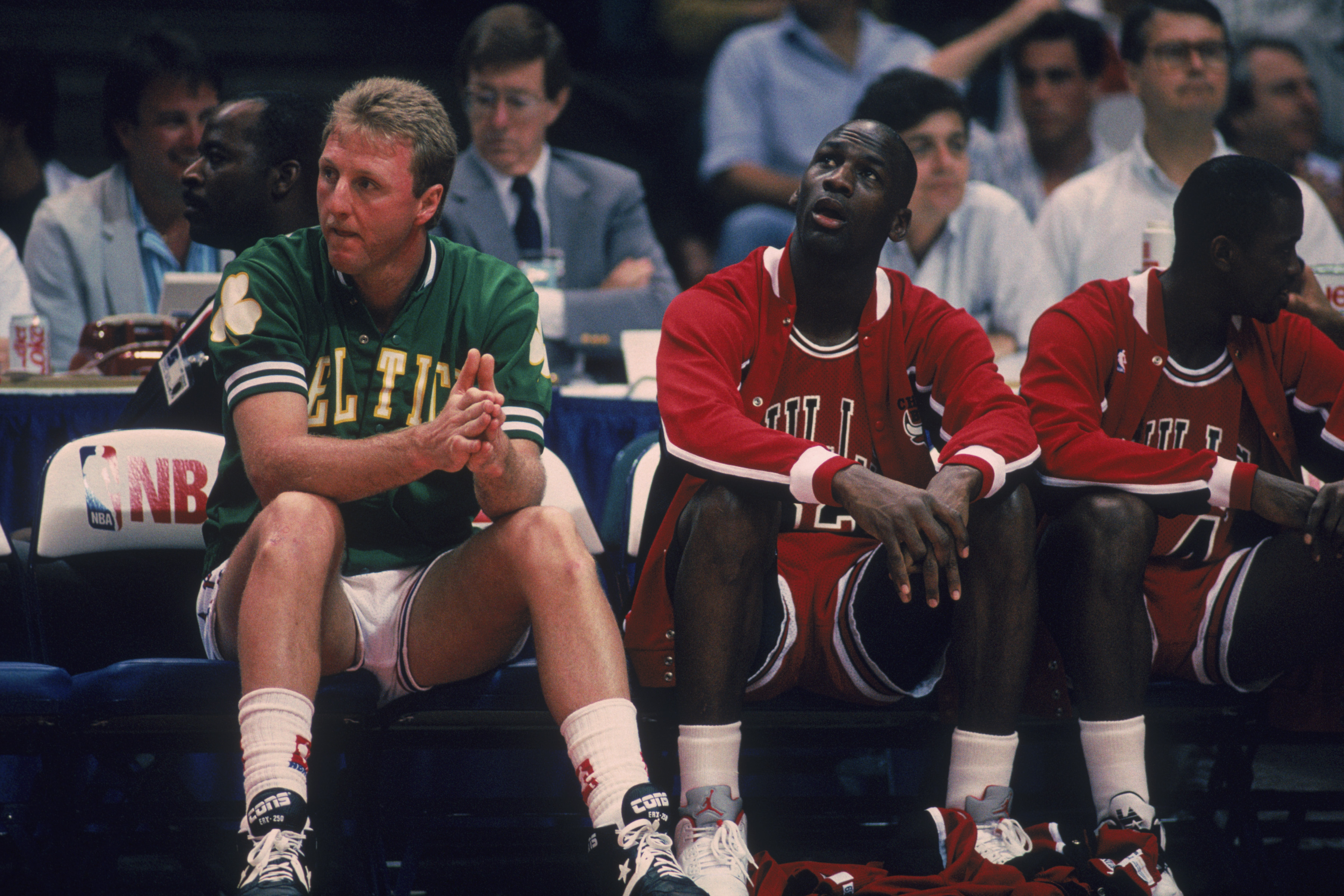 From the start of his coaching tenure, Bird made it clear he was going to have the job for no more than three seasons. He remained true to his word, leaving his post after guiding Indiana to the NBA Finals in 2000. As expected, general manager Donnie Walsh was disappointed by Bird's unwillingness to stay.
"I was totally bummed out," Walsh told The Boston Herald. "Totally. But that was his decision. He could have stayed as long as he wanted. I had actually made a deal with him that if he didn't want to coach he could be the GM. But he left even that on the table."
While it seemed like Bird's decision to step away from basketball was final, Walsh wound up receiving a call from his former coach in 2003, soon after Jordan was let go by the Wizards.
"He decided he wanted to get back in, and he was involved with Washington. And I was helping him with Washington. Then he called me up one weekend and said, 'You know, if I'm going to do this, I only want to do it in Indiana.' I said, 'You're kidding me.' They were offering him a lot of money."

Donnie Walsh
Soon after that conversation, Bird agreed to become the next president of the Pacers. Walsh, meanwhile, moved over to a new role as the team's chief executive.
Bird had a lengthy run as the Indiana Pacers' president
While his coaching career lasted only three seasons, Bird's run as Indiana's team president spanned the better part of 14 years.
One of Larry Legend's earliest moves was firing head coach Isiah Thomas and replacing him with Rick Carlisle, his former Celtics teammates and assistant coach. The move paid off by Carlisle's first season after the Pacers went 61-21 and advanced to the Eastern Conference Finals. Bird also proved to be successful in the draft, finding building blocks like Danny Granger and Paul George.
However, Bird was also guilty of several questionable moves. The Hall of Famer fired Carlisle after four seasons and regrettably replaced him with Jim O'Brien. He also traded future superstar Kawhi Leonard for veteran guard George Hill during the 2011 NBA Draft.
Bird's 13 seasons as the team president never resulted in a championship. But he managed to oversee multiple playoff appearances before stepping down for good in 2017 and serving as a special adviser.
Because of his desire to stay home, Bird guided the Pacers on a long, fruitful run. Otherwise, he very likely could have followed up Jordan and brought that success to the nation's capital, instead.