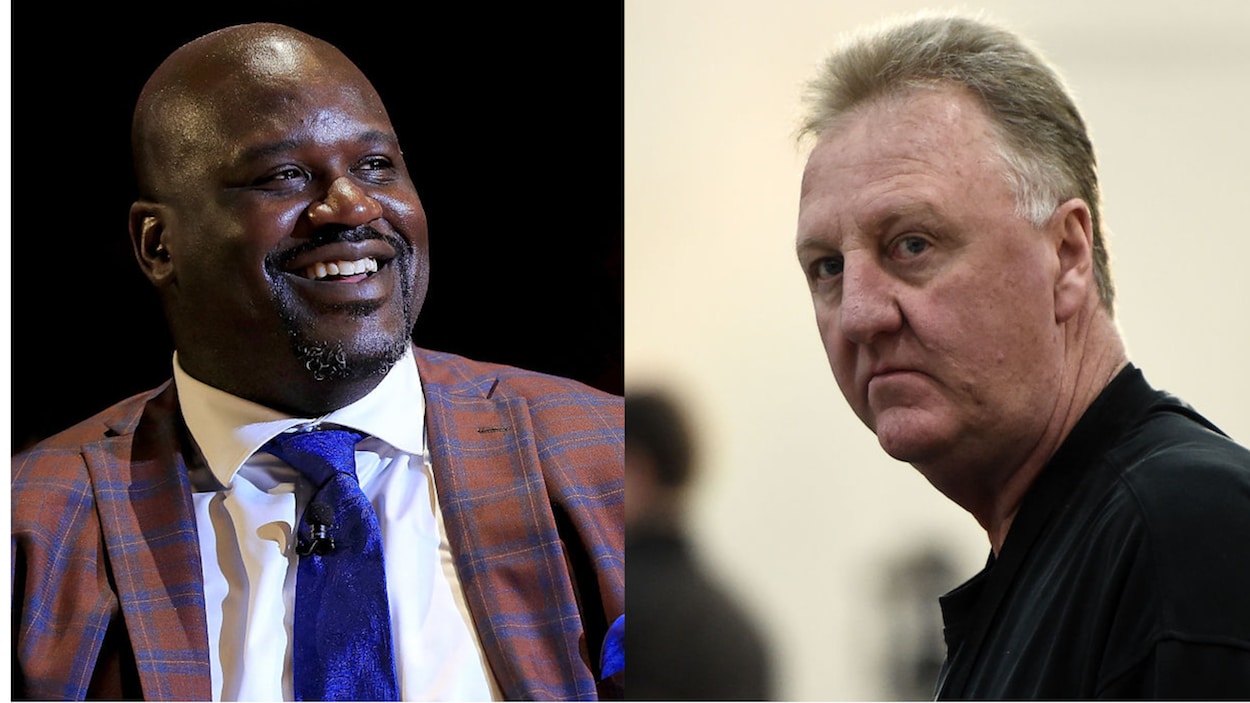 Larry Bird Can Take Some Credit for Shaquille O'Neal's NBA Success
Larry Bird certainly knew a thing or two about trash talk, but he had a few kind words for Shaquille O'Neal. Those comments, it seems, made all the difference.
At the risk of painting with something of a broad brush, it seems like there's nothing in the basketball space that Larry Bird couldn't do. The living legend was, of course, an elite player. In retirement, he moved headed to Indiana and found success as both a coach and a front-office executive. But did you know that he can claim some credit for Shaquille O'Neal's NBA success?
Yes, you read that correctly. If we take the center at his word, Larry Legend helped him believe that he was capable of dominating the Association.
Shaquille O'Neal says that Larry Bird helped him realize how good he really was
While he's since reached the end of his playing career and moved into the media, there was a time when Shaquille O'Neal was an exciting young prospect at LSU. And while his talent was apparent — the center was both tall and strong but still moved with incredible grace — O'Neal was apparently a bit less confident in his own abilities.
"My only Larry Bird story," Shaq explained on an Outside the NBA panel that's preserved on Youtube. "Thank you, Larry Bird. Larry Bird helped me realize that I was a pretty good player. It was one of those special occasions where there was a college game before an NBA game, so after we played, I went back to the dorm, and I was watching TV. At halftime, Larry Bird said, 'Let me tell you something, that Shaquille O'Neal fella, if he comes out, he's gonna be the best big man ever.' And because Larry said that, I believed that."
And while that might sound unbelievable — Shaq, for all of his potential flaws, certainly seems to hold firm in his convictions — it's easy to see why the experience would be a game-changer.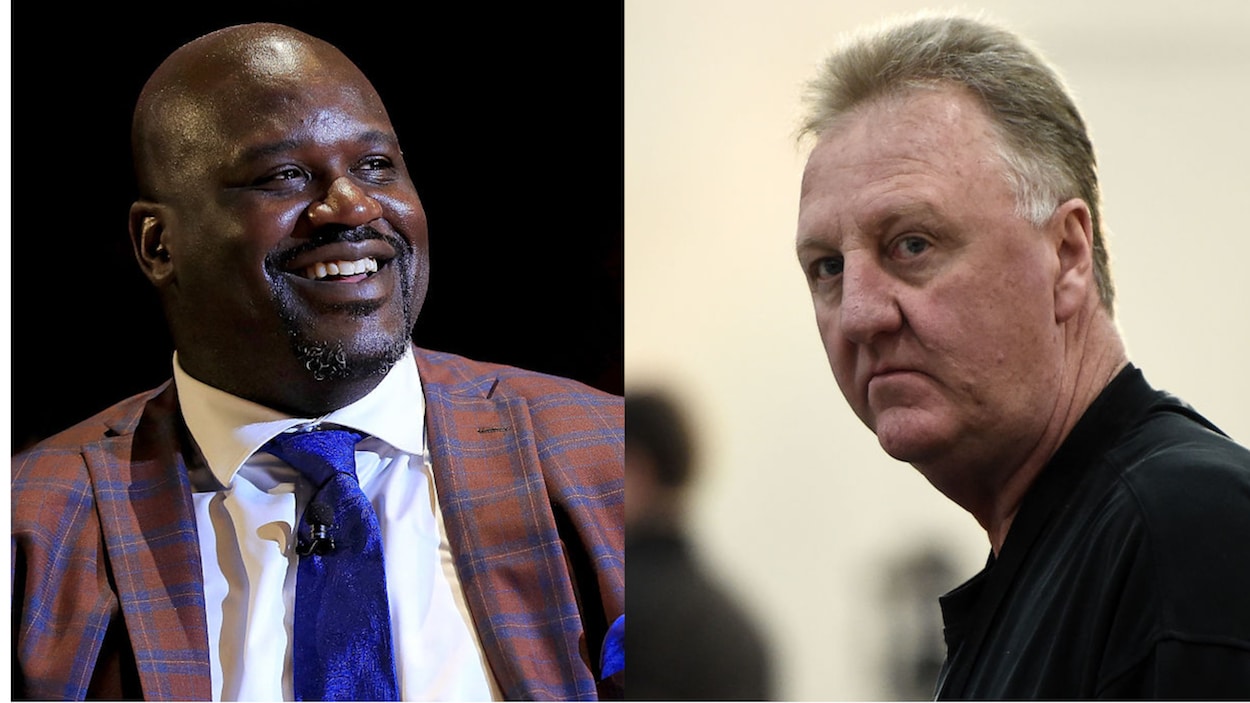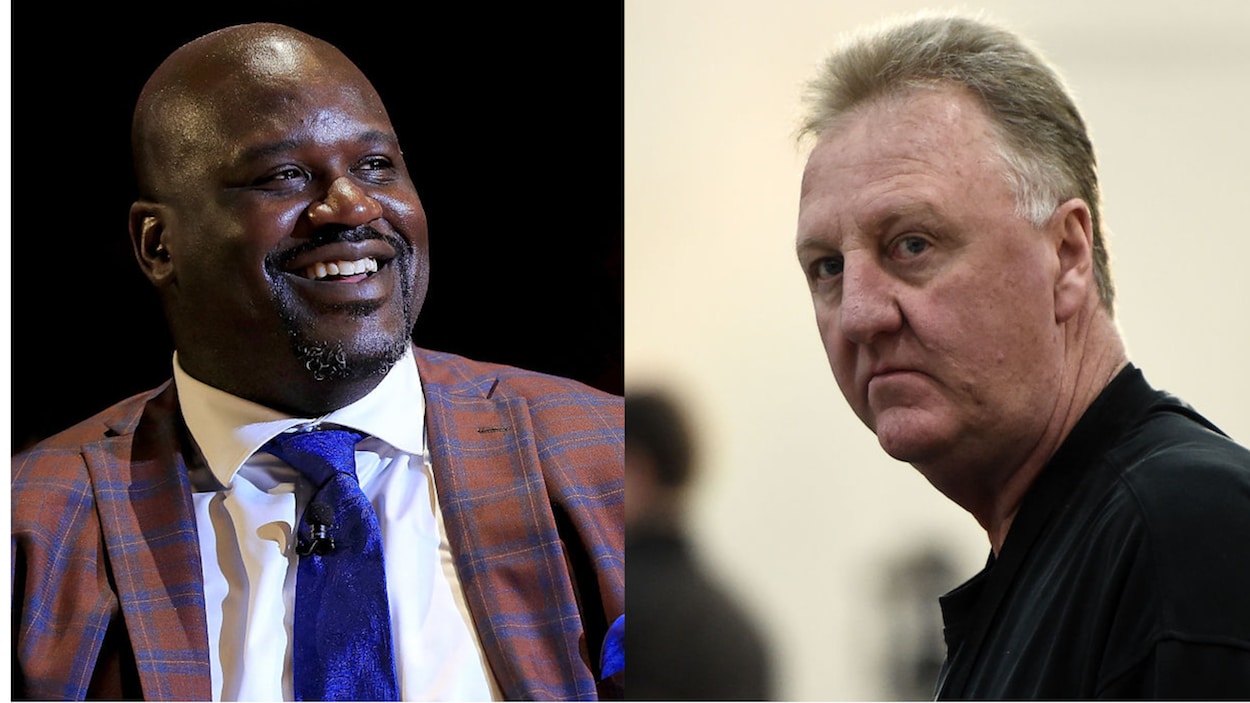 From Bird's perspective, the forward wasn't one to throw out unnecessary compliments. While we aren't talking Michael Jordan levels of insults, Larry Legend could certainly talk a fair bit of trash. To take things even further, he possessed some biting wit and wasn't going to moderate his behavior for anyone. If he assessed your game, for better or worse, he meant what he said.
Then, looking at Shaq's side of the equation, we know that the big man has an appreciation for NBA history. Whether he's saying he'll never be as good as someone like Bill Russell or paying for George Mikan's funeral, O'Neal does value those who came before him. Hearing Larry Bird, a man who had already won three NBA titles by that point, praising him was understandably a boost.
It's also worth remembering that confidence, especially for younger players, does matter. We've heard the Diesel share stories about receiving a chilly welcome to the Association and having to prove that he was capable of hanging with the big boys. With an endorsement from Larry Bird in his back pocket, O'Neal would have certainly felt a bit more comfortable.
With all of that being said, though, Shaq obviously possessed plenty of talent, even at LSU, and probably didn't need that much help to shine on the NBA stage. With that being said, though, I'm not one to question O'Neal. If he says that Larry Bird helped him realize just how good he was, I'm more than happy to give the Celtics star some of the credit.
So, add another gold star to the Celtics great's resume. Without him, Shaq might not have had the same level of NBA success, at least not early in his career.