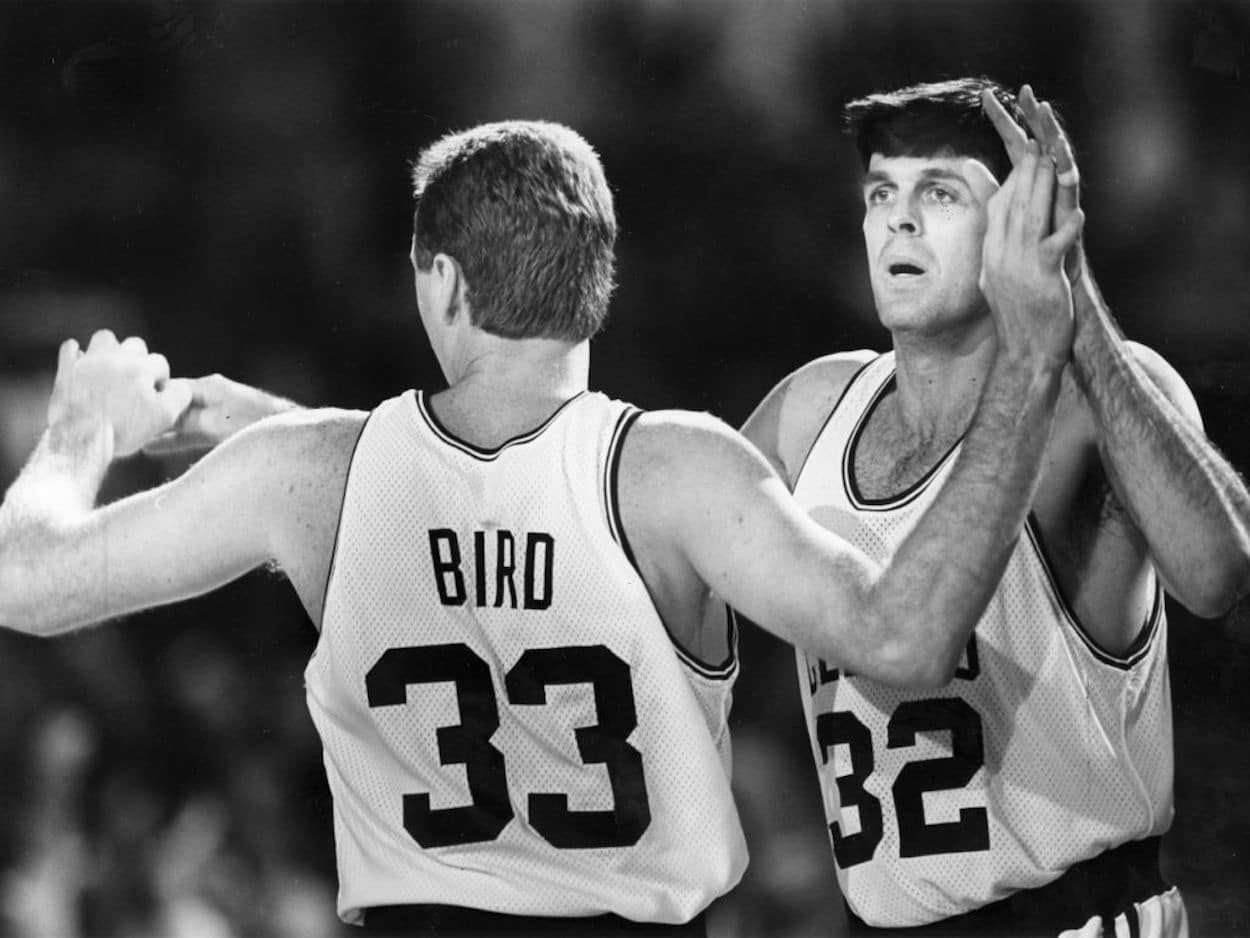 Larry Bird Could Have Been an Even Better 3-Point Shooter, If We Take Kevin McHale at His Word
As you've probably heard, practice makes perfect. Maybe even the legendary Larry Bird could have reaped the rewards from a bit of extra work.
Back in his day, Larry Bird came pretty close to being the perfect NBA player. While memory may suggest that he lacked a little bit of athleticism, the Boston Celtics star didn't seem to have any problems on the hardwood. He could score with ease, pass like a point guard, and, if all else failed, unleash some biting trash talk.
Think that's already a pretty scary package? Well, try to imagine Larry Legend with an even more lethal three-point stroke.
And while that might sound unbelievable — How could you improve on perfection? — it might be within the realm of possibility. If we take Kevin McHale at his word, Bird barely practiced his three-point shooting. When he did, though, the results were plain to see.
Kevin McHale remembers how Larry Bird didn't really practice his three-point shooting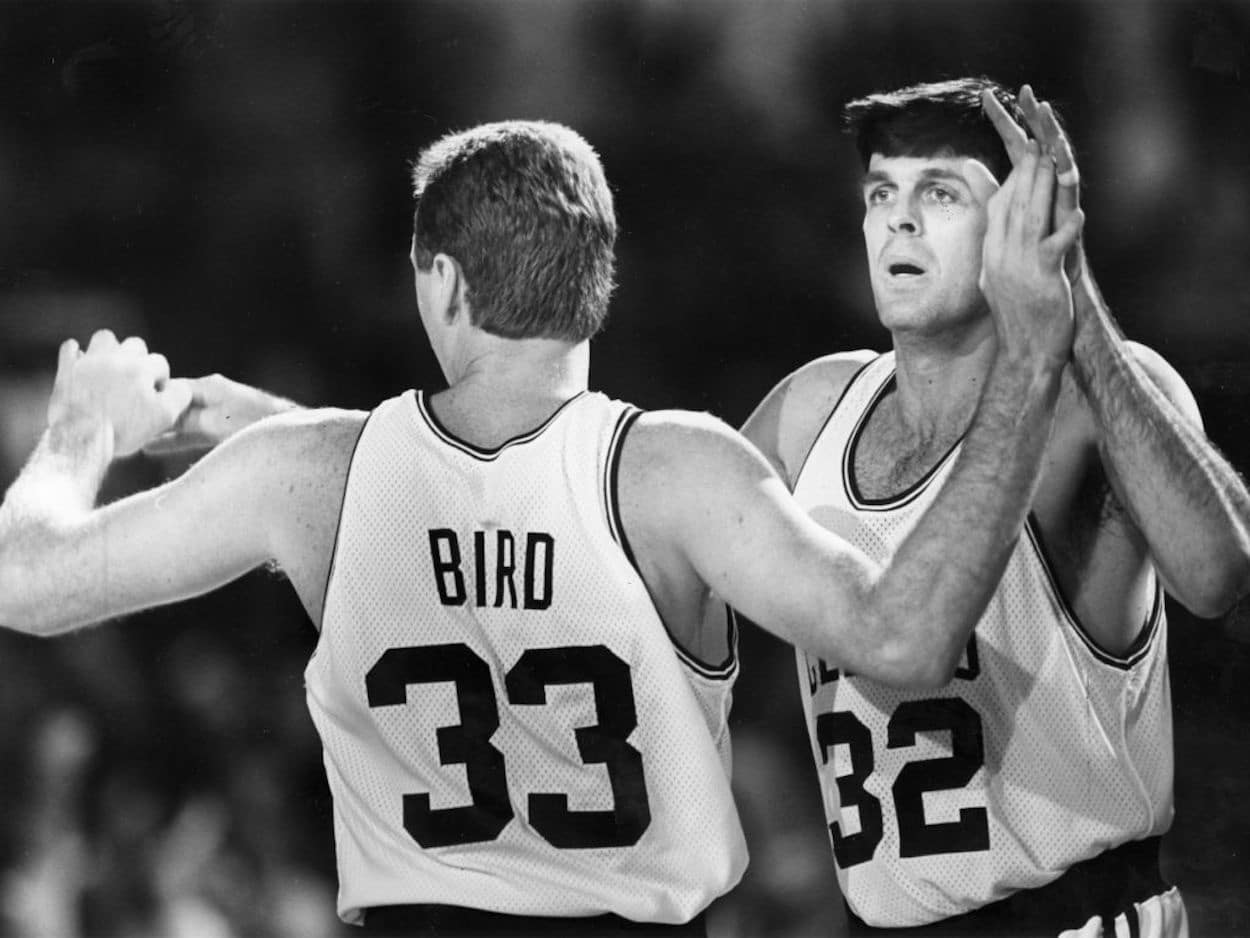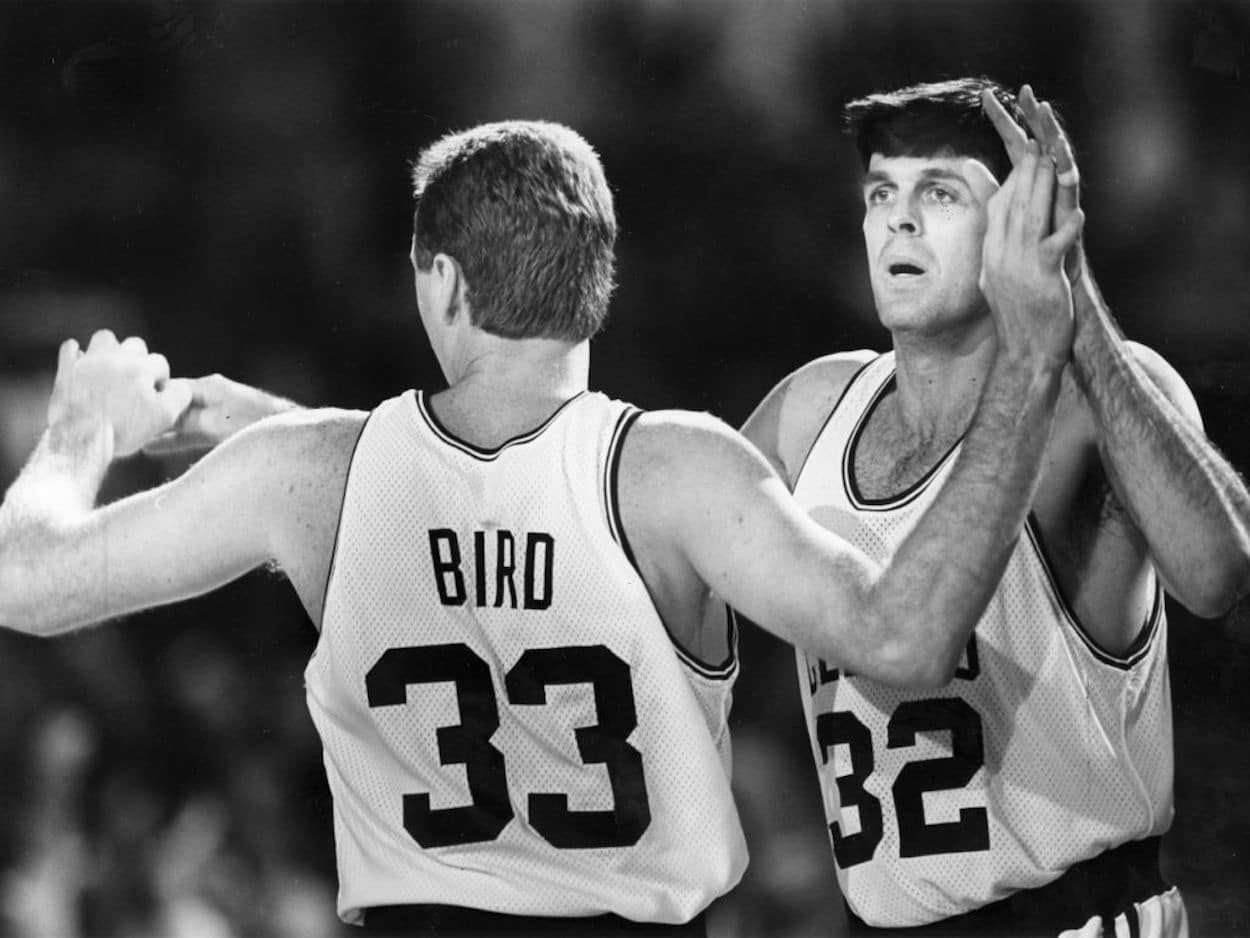 Debates are common among sports fans, and one of the standard topics is wondering how all-time greats would translate into the modern game. While there can be questions about some players, Larry Bird seems like a natural fit for the current NBA.
Kevin McHale agrees.
During a conversation with Steve Bulpett of Heavy Sports, McHale laid out the numerous reasons why he thinks his former teammate "would terrorize" the Association in 2022. Beyond his toughness and passing ability, Larry Legend could flat out shoot.
"His ability to shoot the ball would be ridiculous with all the 3's they take now," McHale explained. "He didn't really work on his 3 that much. Nobody did. He shot like 35 3's to end his practice session. Now, before the All-Star Game, he would shoot a whole bunch. He went there with one expressed purpose, and that was to win the long distance shooting contest and put the money in the bank … and be able to talk s*** to everybody and tell them to kiss his a**."
Bird's biggest area of improvement could have been quantity over quality
Over the course of his career, Larry Bird shot 37.6% from long range. While that's a respectable number, it's only 175th all time. With some extra effort, could the forward have tacked a few extra percentage points onto his average? From everything we know of his raw talent, it certainly seems possible.
With that being said, though, the bigger room for improvement comes in terms of shooting volume. While some of that is simply a factor of the time — as McHale said, teams weren't taking 30 long-range shots per game — but it is fair to wonder how much things could have changed if Bird wanted to make it happen.
During his time on the hardwood, we know that the forward wasn't short on confidence and had no problem flexing his metaphorical muscles. Take his famous left-handed game, for example. If he didn't have a problem doing that, there's no reason to think he couldn't have attempted five three-pointers per game (as opposed to his career average of 1.9 efforts per outing).
If we use McHale's parallel to the three-point contest, think about how effective Bird was during those exhibitions. While there are obviously plenty of caveats about game situations and thriving/wilting under pressure, we know that Larry Legend could attempt — and drain — plenty of shots when the situation allowed for it.
Would three-point-contest Bird ever appear in a real game? Probably not, but there's no reason why some of that willingness to fire away couldn't have translated to the Celtics.
While adding a couple of percentage points and a few extra attempts per contest might not seem significant, consider this perspective. Bird is already an all-time great and a lethal shooter. Imagine adding 1) a few extra points to his scoreline every game and 2) the effects an increased willingness to fire away would have had on floor spacing, given what we know of the forward's passing ability.
And, if nothing else, consider the classic cliche. Practice, even if you're Larry Bird, makes perfect.
Have thoughts on this topic? Keep the conversation rolling in our comments section below.