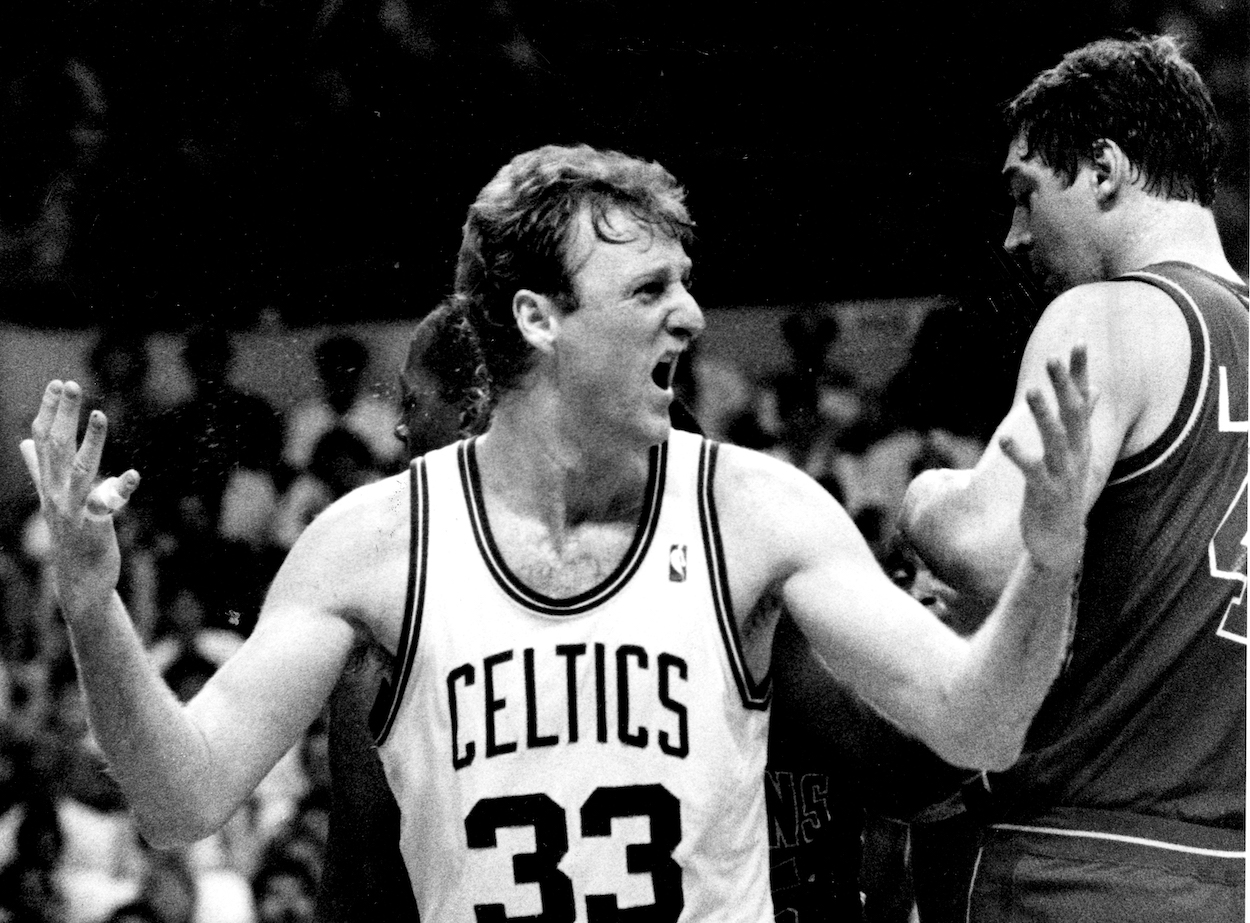 Larry Bird Curiously Struggled on Christmas Day Throughout His Career
Larry Bird struggled mightily to shoot the ball in two of his three Christmas Day games with the Boston Celtics.
Christmas Day has long been a prime platform for the biggest stars in the NBA to put on a show in front of the entire country. There's just something about Santa Claus coming to town that brings out the best of the best.
Michael Jordan, Wilt Chamberlain, Kobe Bryant, and LeBron James have all had iconic Christmas Day performances, but Boston Celtics legend Larry Bird curiously struggled on December 25 throughout his Hall of Fame career.
Larry Bird was always a big-game player
Bird is inarguably one of the greatest NBA players of all time, and he always played his best basketball when the lights were the brightest.
In 13 years with the Celtics, Larry Legend led the team to the playoffs in every single one. Boston also reached the NBA Finals five times with Bird on the roster, and it won three titles during that span.
Bird shot 47.2% from the field and 32.1% from beyond the arc in the postseason throughout his career, and his 3-point shooting percentage skyrocketed to 42.2% in the NBA Finals. In 23 games played in the championship series, he averaged 23.1 points, 11.6 rebounds, 6.0 assists, and 2.0 blocks per game.
The Celtics could always count on Bird to bring his A-game when it mattered most, but that wasn't the case on Christmas.
Bird curiously struggled on Christmas Day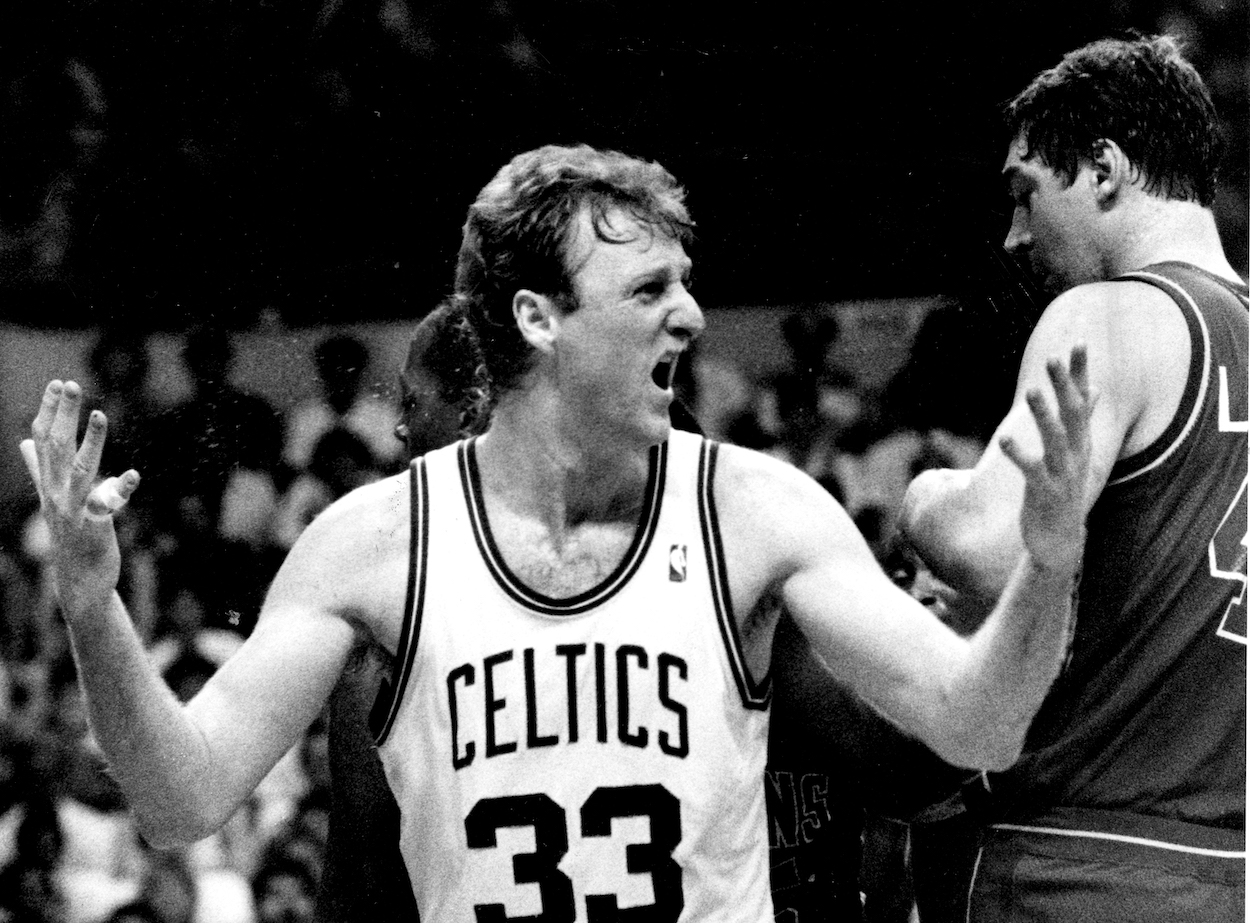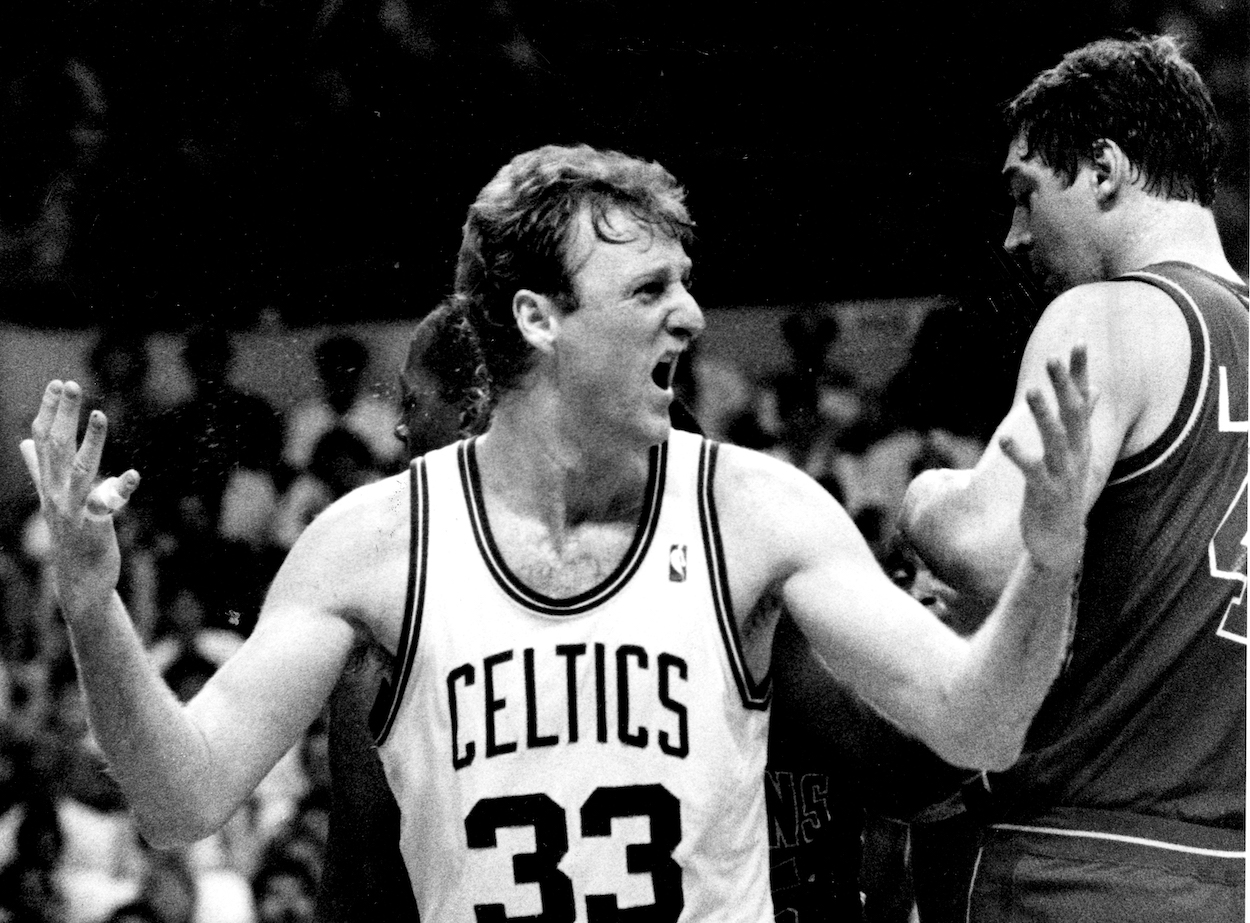 Bird only played in three Christmas Day games throughout his career, but his performances left much to be desired.
In his first Dec. 25 appearance in 1980, a young Bird impressed with 28 points, 20 rebounds, and eight assists in a win over the New York Knicks. It only went downhill from there, though.
In 1985, Larry Legend went just 8-of-27 from the field and ended up with 23 points, 10 rebounds, and four assists in a loss to the Knicks. And in 1991, the last season of his career, he finished with a meager eight points, four rebounds, and four assists in a 22-point blowout loss to Michael Jordan and the Chicago Bulls.
Over the course of his NBA career, Bird averaged 24.3 points and shot 49.6% from the field. On Christmas, though, he averaged only 19.7 points on 40.9% shooting.
The most ruthless Christmas present
Bird may not have been an elite Christmas Day performer throughout his career, but he was a part of one of the funniest holiday stories in NBA history.
Back in 1990, the Celtics were scheduled to play against the Indiana Pacers on Dec. 26. Pacers forward Chuck Parsons said leading up to the game that he was going Bird hunting, so Bird said he had a belated Christmas gift for Parsons.
During the game, Bird made a corner three and turned to Parsons on the Indiana bench and yelled out, "Merry f****** Christmas." Bird finished the game with 22 points, seven rebounds, and 12 assists, and the Celtics demolished Parsons' Pacers by 22.
Merry Christmas, indeed.
All stats courtesy of Basketball Reference.
Like Sportscasting on Facebook. Follow us on Twitter @sportscasting19.