Larry Bird Despised Talking About His Place in NBA History: 'What's the Point of Comparing?'
Nobody can debate Boston Celtics legend Larry Bird's place in NBA history. He's universally regarded as a top-10 player all-time, if not one of the five best. But Birdie himself would rather avoid speaking on the subject.
Larry Legend took no issue in talking trash to his opponents. He once claimed that winning his first championship proved "too easy." However, Bird never sought to put his legacy on a pedestal or compare his resume to past NBA legends.
Larry Bird received endless praise as the best individual player in the NBA in 1985
As the 1984-85 season wound down, Larry Bird had already won two NBA titles. He captured his first MVP award in 1984 and was on the cusp of winning his second in a row, a streak he extended to three in 1986.
The former Indiana State standout put himself in a tier practically all his own. His peers and rivals knew it, too.
Bird drew praise from All-Stars and head coaches alike. Detroit Pistons star Kelly Tripucka hailed Larry Legend as the best player in the "solar system," per the Orlando Sentinel. Former Cleveland Cavaliers coach George Karl took it a step further.
Karl said Bird was "in a different century" and saw the game differently from everyone else. He also alluded to taking the Celtics forward over other all-time greats.
"Wilt [Chamberlain] and [Bill] Russell played most of their careers against smaller centers. They were really only tested when they went against each other. Oscar? I only saw him late in his career. By then he was a nice player, but he wasn't a dominant player like this guy."

–George Karl (1985), via the Orlando Sentinel
Karl continued, saying he'd pick Bird over Kareem Abdul-Jabbar while labeling the Hick from French Lick as a "killer."
Bird just as easily could have basked in his own glory. Or, he could have displayed some humility by deflecting all the adulation and showing reverence to the greatest players in past eras.
Instead, he preferred to ignore the topic entirely.
Bird found it pointless to compare himself to other all-time greats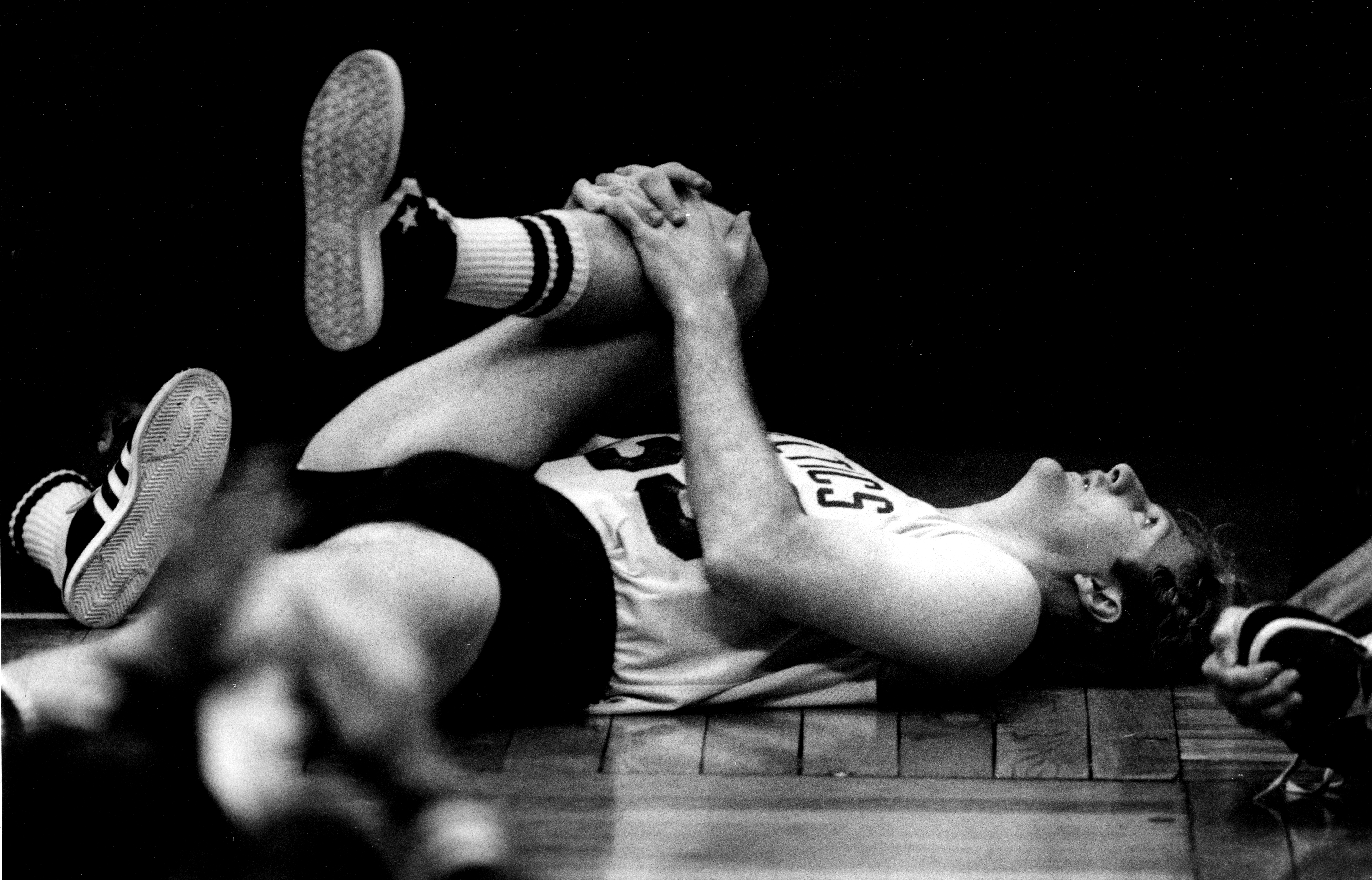 Comparisons naturally followed Larry Bird throughout his career, considering he played for one of the most storied franchises in league history in the Celtics. He also often found himself stacked against Magic Johnson in discussions of the NBA's ultimate winner.
Larry Legend left all the chatter for other players and media pundits. He just wanted to play basketball.
"What's the point of comparing? I do what I do; it's either good enough or it's not. I'm concerned with one thing and that's helping the team win. Boring as that sounds, it's the truth."

–Larry Bird (1985), via the Orlando Sentinel
Bird acknowledged his status as one of the best players in the NBA. But he felt it didn't "prove" anything for him to come out and say he was better than Moses Malone, Julius Erving, and Jerry West, among others.
The 12-time All-Star went on to say he'd always let his play do the talking. He did just that throughout his career, even when a crippling back injury limited him in his later years.
The ridiculousness of cross-comparing eras
Bird's words from 1985 hint at the ridiculousness and arbitrary nature of cross-comparing eras or engaging in the NBA GOAT debate.
The game of basketball has consistently evolved over time. Athletes, too, have developed in different fashions. How, then, is it even possible to conceive how good Bird would have been in the 1960s or the modern era. Isn't it more fitting to say a guy with Bird's savvy and talent would have adapted his game to fit the current style?
In any event, Bird never needed anyone else to validate his place on any all-time list. His name will live on in the annals of NBA history, which is really all that matters.