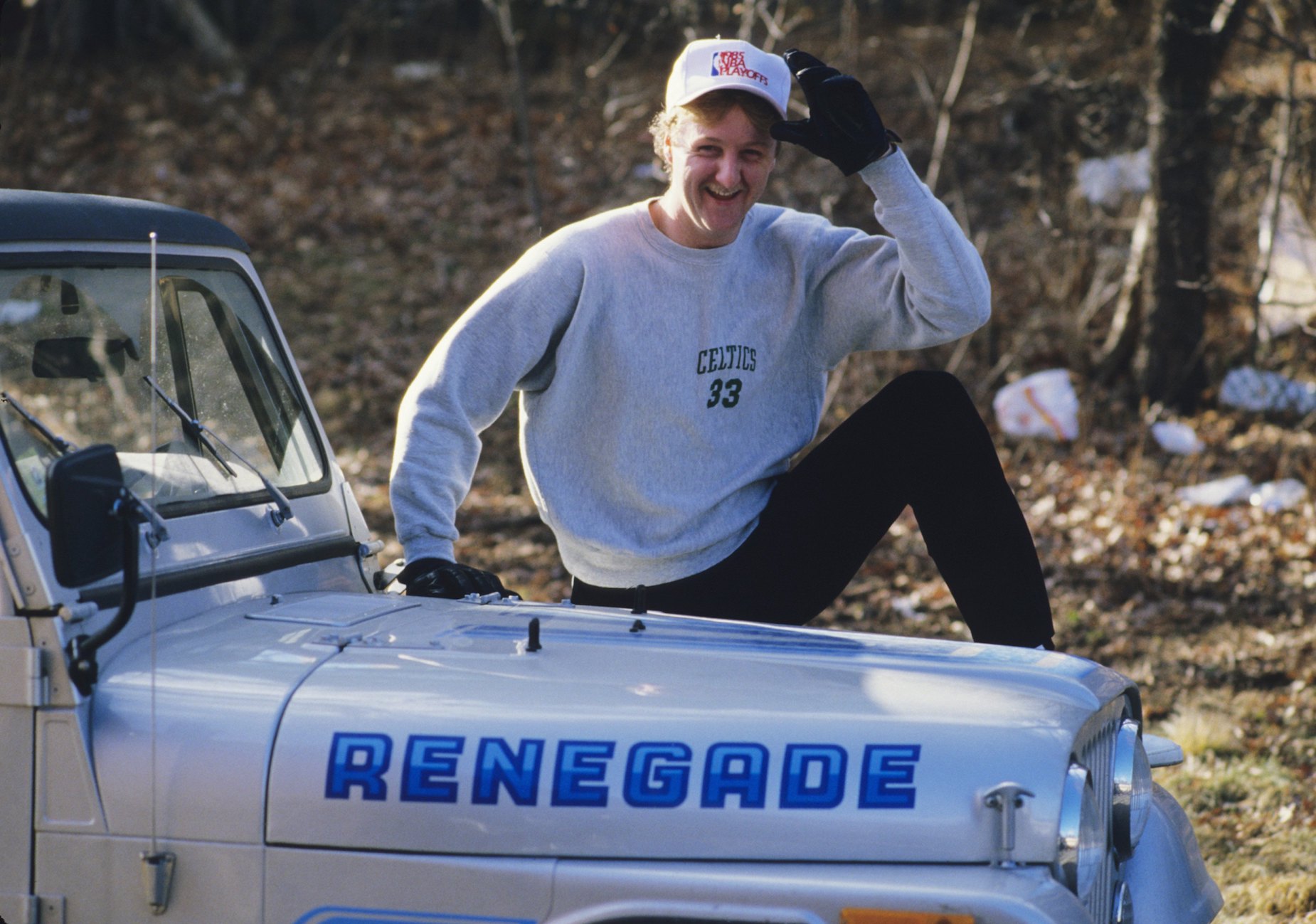 Larry Bird Made $24 Million Playing Basketball but Still Derived His Pleasure From the Simplest Sources: 'Nothing Has Changed Him'
Larry Bird never let fame and fortune change who he was or where he found pleasure.
While it has been quite a while since Larry Bird last hit the hardwood, his name still looms large in basketball history. During his time with the Boston Celtics, the forward proved to be both a lethal scorer and a driven competitor. Those two realities, along with his three NBA titles, also helped him command a sizable salary.
Despite earning a shade over $24 million in the NBA and building up a massive net worth, Bird remained a simple man with some ordinary interests. For all of his fame and fortune, he still got his greatest pleasures from some humble sources.
Larry Bird made $24 million in the NBA and built up a $75 million net worth
During their club's rich NBA history, Celtics fans have been lucky enough to see plenty of talented players don the famous kelly green and white. Larry Legend, as his nickname implies, was one of the best.
Before ever reaching the pros, Bird planned to play his college basketball at Indiana University. He didn't fit on the school's Bloomington campus, though, and returned home to French Lick. There, he took a job as a garbage man until a man named Bill Hodges convinced him to give basketball another chance.
The forward did just that and joined the Indiana State Sycamores. Bird emerged as a force to be reckoned with and even powered his team to the 1979 NCAA title game. While Magic Johnson's Michigan State Spartans came out on top during that famous meeting, Larry Legend still found plenty of success on the hardwood.
As a member of the Celtics, Bird became one of basketball's biggest stars. He spent 13 seasons in Beantown, averaging 24.3 points, 6.3 assists, and 10.0 rebounds per outing. The forward also won three NBA championships and claimed three NBA MVP titles.
That success understandably helped Bird become a very rich man. According to Spotrac's contract data, Larry Legend earned just over $24 million in salary. That earning power, combined with his endorsement deals and post-playing career as an NBA executive, also gave the forward a $75 million fortune, based on Celebrity Net Worth's estimate.
No amount of money could change the forward's preferred pastimes
If you're a veteran sports fan, you've probably heard plenty of tales about professional athletes blowing their fortunes on all sorts of luxury purchases. For all of his wealth, though, Bird didn't follow suit.
"What most impresses the people who know Bird — from his few new friends in Boston to those in Terre Haute, where Indiana State is located, to the French Lickers who have known him since he was an itty-bitty thing with a basketball under his arm — is that nothing has changed him," John Papanek wrote in a 1981 Sports Illustrated feature. "Not the celebrity. Not the money — $650,000 per year. Nothing."
According to that story, the Celtics' star derived his happiness from a few main sources. None of them cost more than a few dollars — if anything at all.
"The quintessential team player in the quintessential team game still wears blue jeans and baseball caps, and he still derives a third of his pleasure from being alone with a basketball and a goal to shoot at. Another third comes from being part of a team," Papanek explained. "The rest of his pleasure comes from winning, mowing his lawn, drinking beer, hunting squirrels, fishing, playing golf, and being with friends and family."
Those habits aren't surprising based on what we know of Larry Bird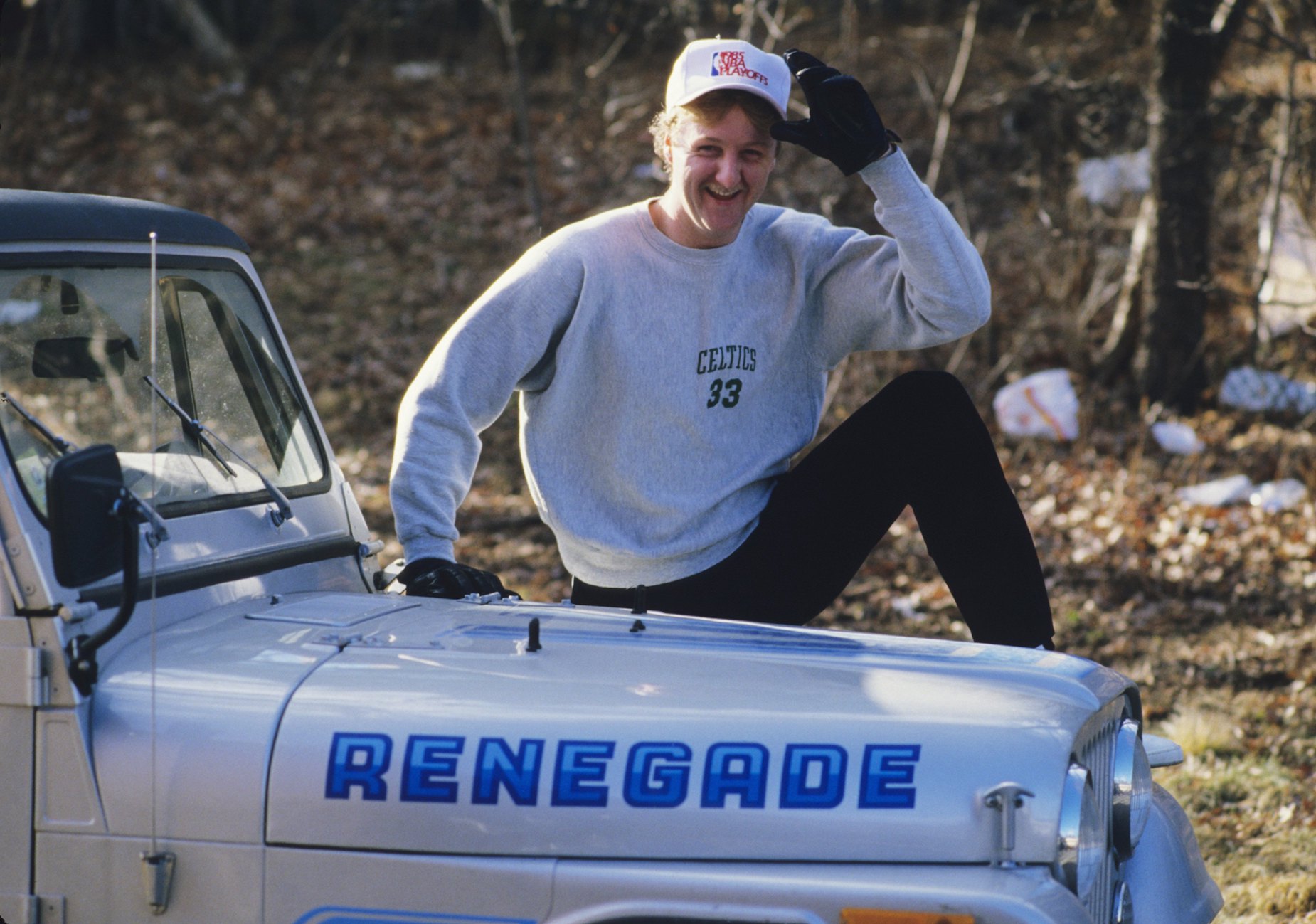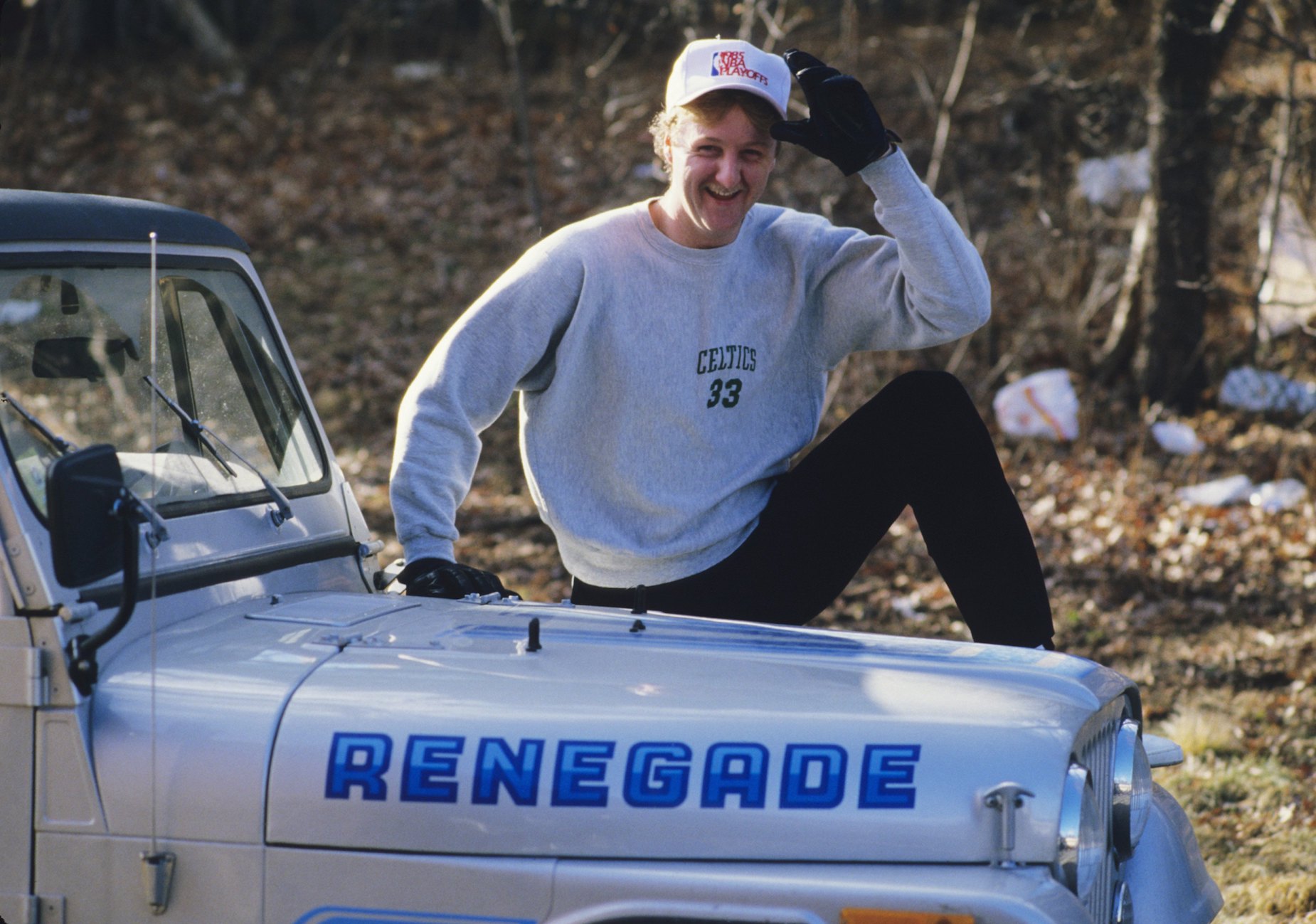 When you consider the overall scope of his fame and fortune, it can seem almost impossible to imagine Bird setting aside sizable sums of money to mow his lawn and drink a beer. Based on the stories we've heard about the forward, though, that just seems to be the way he did things.
As mentioned above, Bird worked as a garbage man after he left Indiana University. While you might think Larry Legend begrudgingly took that job to occupy his time and earn a few bucks, that simply wasn't the case. In a 1998 Sports Illustrated piece, the forward said that he "loved" his work and felt like he "was really accomplishing something."
Beyond that anecdote, there's also evidence of Bird having no problem ignoring the spotlight. After the Celtics claimed the 1984 NBA title, they prepared to head down to Washington, D.C. and visit the White House. The team's star forward, however, had no interest in making the trip. "If the president wants to see me, he knows where to find me," he told his teammates.
While most basketball fans don't actually know the true content of Bird's character, those close to him have said that he really was the same person regardless of how much money he made.
"Those who know Bird have a saying: 'That's Larry,'" Papanek wrote. "And they always say it smiling."
[Correction: A previous version of this article referred to Indiana University as University of Indiana.]