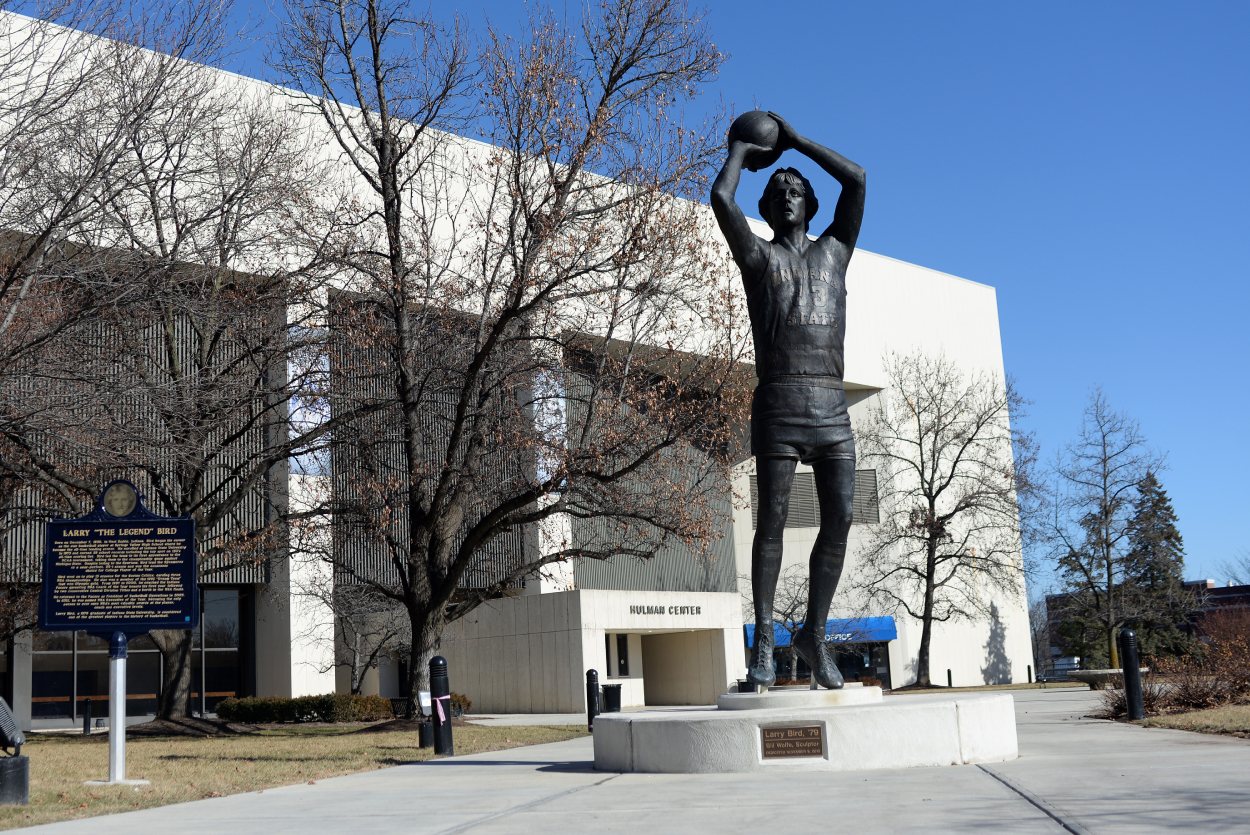 Larry Bird Showed His Human Side at a 2013 Indiana State University Event: 'I'm Nervous as Hell Right Now'
Even Larry Bird can be nervous, and he admitted it during a 2013 event at Indiana State.
Larry Bird ranks right up there with the most confident players to ever suit up in the NBA. Not the most athletically gifted athlete, Bird used his basketball skills and smarts to pave the way for a 13-year Hall of Fame career with the Boston Celtics. He earned three MVPs and three NBA titles with an air of confidence that bordered on cockiness.
Nerves never got to Bird — at least he never showed it. During a 2013 event at his alma mater, Indiana State, Bird publicly showed signs of being human, admitting he was a nervous wreck.
Larry Bird was honored for his role with the Indiana State Sycamores basketball team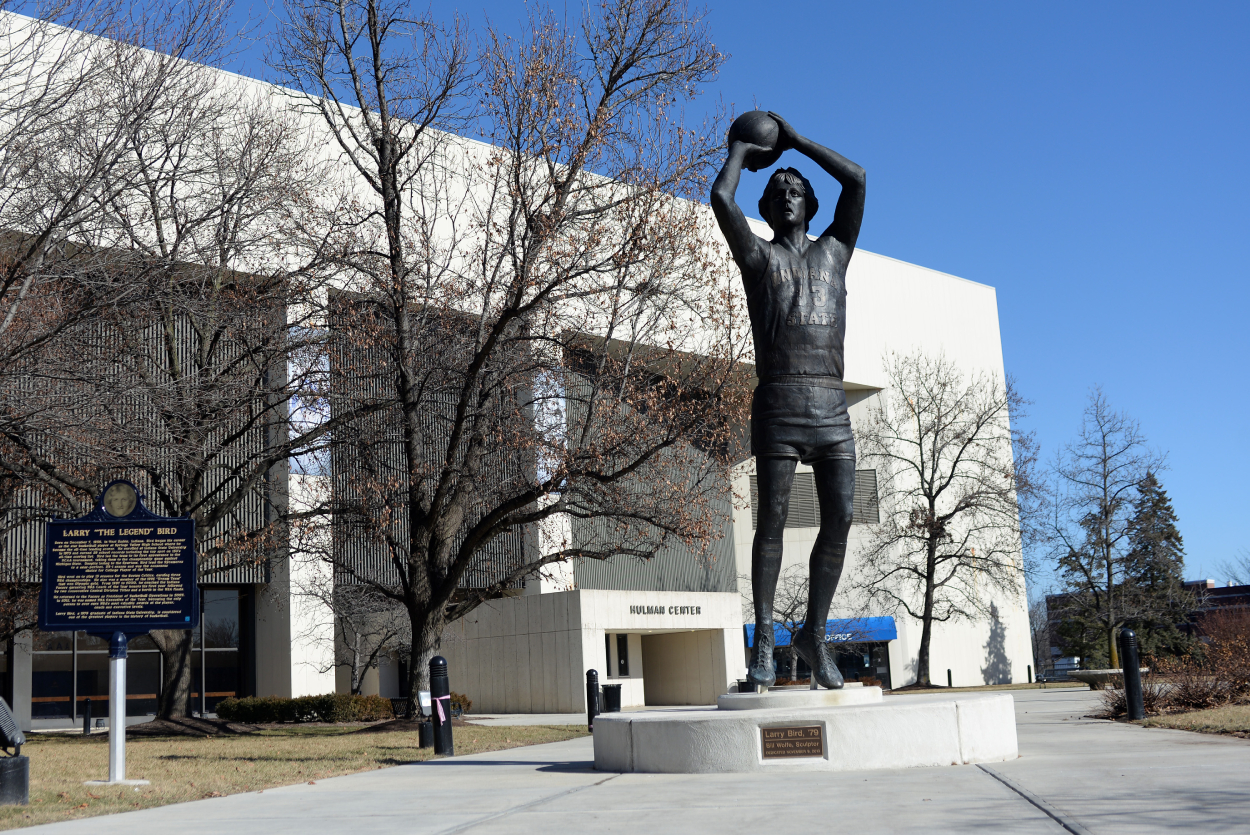 Bird helped put the Indiana State men's basketball team on the map. It was the Sycamores' showdown with Michigan State in 1979 for the NCAA title that took the country by storm. It was also the Bird vs. Magic Johnson rivalry that carried over to the NBA that had people talking.
Although the Sycamores lost, the team went 33-1 and recorded the best record and most memorable season in school history.
On a Saturday morning in November 2013, the Sycamores hosted Ball State in their season opener. Prior to the game, the school unveiled a bronze statue of Bird in front of the Hulman Center to honor the best payer in the school's history.
"I never dreamed of anything like this and that's why it's so special," Bird said then, according to The Associated Press.
In a rare moment, Larry Bird publicly admitted he was nervous
The Bird statue is 17 feet tall and shows him in shooting form in a Sycamores jersey. By comparison, a statue of Johnson, who some heard was expected to show up at the unveiling ceremony, is 12 feet tall and is planted at Michigan State.
"That's probably why he didn't show up," Bird said.
It was after the unveiling when Bird said he felt some nerves and admitted it to the crowd. If Bird was ever nervous in his life before, he hid it well.
"You ain't going to believe this, but I'm nervous as hell right now," he told the crowd, according to GoSycamores.com. "They've got a game in there and I'm worried about that game."
Bird has always been uncomfortable with individual honors
Bird never sought the spotlight on the court or off it. The day before the statue was unveiled, the ISU Alumni Association presented Bird with a Distinguished Alumnus Award. Again, Bird seemed out of his element when presented with the award.
"I'm not much on stuff like this," Bird said then, according to GoSycamores.com. "If you dedicate yourself to something that you really love, your dreams will come true. I know I'm living proof of that.
"If somebody wants to show you a ton of respect you've got to reply. I've never been comfortable being in the spotlight because I know how many people have helped me along the way. I've had some awfully good folks and some awfully good teammates. They always say if you have good people around you, good things are going to happen, and that's what's happened throughout my whole career."
Bird looked at the statue as not an individual award but a team honor.
"It's truly a great honor — not only for me but for my teammates from '79," he said. "You know, basketball is a team game, and that year for some reason, God smiled down on us and said, 'Hey, let these guys have a nice run this year together.' But going into that season, we had no idea what was about to happen."