Larry Bird's Former Coach Once Shared the Not-so-Secret Reason for the Legend's Success
Larry Bird wasn't blessed with Michael Jordan's athleticism. He didn't possess Kareem Abdul-Jabbar's height. He wasn't as strong as Wilt Chamberlain. But what the Boston Celtics' great did have was an unquenchable desire to get better.
That work ethic brought Bird from a talented scorer to one of the greatest players in NBA history.
Larry could shoot, dribble, and pass. But he never would have become The Legend if he didn't tirelessly work at all of it.
During his career, Larry Bird was admired throughout the NBA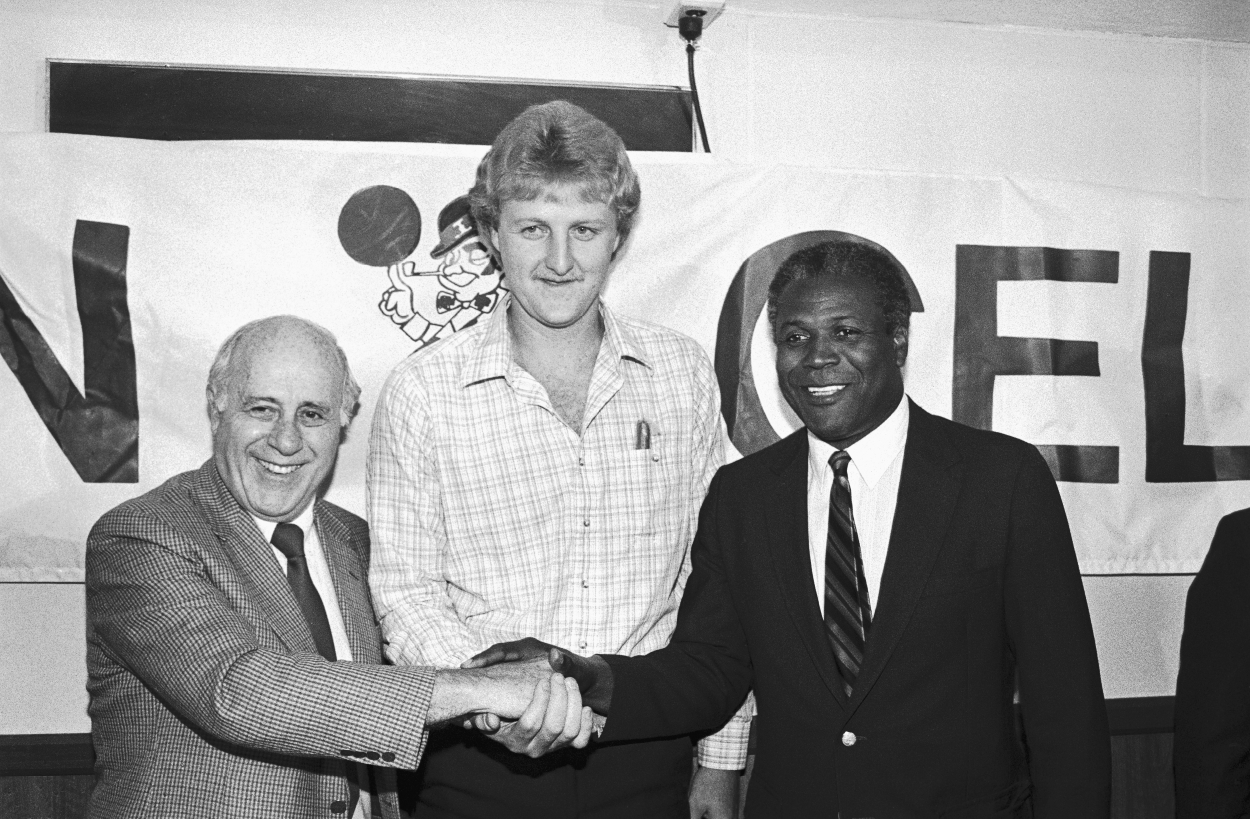 Bird was drafted by Boston legend Red Auerbach the year before he was eligible to enter the NBA. It was one of the shrewdest moves in basketball history.
He exploded onto the national radar after leading his Indiana State team to an unbeaten regular season that culminated in the first of many battles with Magic Johnson.
The New York Times ran a story before the 1984-85 NBA All-Star Game. There were gushing quotes about Bird from rival coaches and players alike:
Julius Erving: "He's the consummate player, the best in the game today."
After a loss to Boston, Detroit Pistons coach Chuck Daly said, "Bird can beat you in so many different ways. Tonight it's with a jumper, another night he might beat you with a pass or a rebound. The guy is uncanny."
But Larry's Celtics coach that year, KC Jones, explained what made Bird so great. And in retrospect, it's straightforward and obvious.
It was The Legend's hard work that turned him into an NBA great
In the same Times story, Erving added, "He eats, sleeps and drinks basketball. I used to be that way a long time ago, but not anymore. He's willing to pay the price, something a lot of players don't want to do."
That's one way to sum it up. Jones was blunter and more to the point:
Practice and hard work. I have been around basketball for a long time, both as a player and a coach, and have seen players come and go, but I have yet to find anyone who has Larry's determination or plays with more intensity. He is a student of the game and a perfectionist.

Boston head coach KC Jones on what made Larry Bird so great
Practice and hard work. It seems simple, and in reality, the idea is. But putting it into practice isn't so easy. Bird didn't have the physical gifts of some of the all-time greats.
So he worked indefatigably to turn the skills he did have into unguardable ones.
Bird changed the fortunes of the entire Celtics franchise
When The Hick from French Lick joined Auerbach in Boston, the team was in disarray. The Celtics had cycled through three coaches in two seasons. Bird joined a team that was 29-53 the previous year.
Larry started all 82 games his rookie season, averaged 21.3 points, was named the NBA's Rookie of the Year, and led Boston to a playoff berth.
The following year Auerbach brought aboard the other two of the franchise's holy triumvirate — Kevin McHale and Robert Parish — and the Celtics won their first of three championships under Bird's leadership.
The Times article was published in 1985. Between the Hall of Famer's rookie year and the time it ran, Boston had a regular-season record of 345-115 and had won two NBA titles.
Bird's arrival changed the direction of the entire franchise in terms of wins and losses. But he also changed the culture with, as Jones stated, practice and hard work.
All statistics courtesy of Basketball Reference.