Larry Bird's Most Impressive Game-Winner Might Be When He Told the Defender Exactly How He'd Do It
Larry Bird is easily one of the greatest NBA players of all time. Spending his entire career with the Boston Celtics, he won championships, MVP awards, an Olympic medal, and was inducted into the Hall of Fame. Bird was part of one of the greatest rivalries ever, and his trash-talking is legendary.
In fact, "Larry Legend" was so competitive and confident that he'd tell defenders how he planned on scoring, and then do it.
The ever-confident Larry Bird
RELATED: Gregg Popovich Just Called the NBA's Best Center the Reincarnation of Larry Bird
Raised in French Lick, Indiana, Bird used basketball as a way to escape troubles at home. After receiving a scholarship from Indiana University, he spent only a month on campus before dropping out and returning home. He eventually found his way to Indiana State University where he had a prestigious college basketball career.
By his looks and unassuming calm demeanor on the court, it's hard to imagine Bird being a trash talker. But he was one of the best. KC Jones, one of Bird's former coaches, recounts one of his favorite stories to NBAmixes. During a game against Seattle, it was tied and only five seconds remained. In the huddle, Jones detailed a play that didn't involve Bird.
Bird wasn't happy. He told Jones, "Why don't you just give me the ball and tell everybody else to get the hell out of the way?" At first, Jones didn't take to being told what to do. He eventually relented though, telling the players, "Get it to Larry and everybody else get the hell out of the way."
He explained that Bird left the huddle and went up to Xavier McDaniel, who was defending him, and told him exactly how he planned to score. The crazy thing was when the game started again the ball went right to Bird. He did everything he told McDaniels he would. He sunk the shot and made his way straight to the locker room, winning the game for the Celtics.
An All-Star career
RELATED: Larry Bird Was Numbed and Confused After the Tragic Death of His Father
From his humble beginnings in Indiana to skyrocketing fame in Boston, Larry Bird is a true NBA legend. His accolades are almost too long to list. Here are a few: Rookie of the Year, three-time MVP, three-time champion, and two time NBA Finals MVP. While he was considered one of the greatest shooters, he was also a force on defense. He had a knack for anticipating opponent's moves and could easily catch them off guard.
What's more, is that his play not only lifted his team but the entire NBA. NBA.com credits Bird's play and rivalry with Johnson as single-handedly carrying the NBA through the rocky times of the late '70s into the prosperous late '80s and '90s.
Bird's appeal didn't stop even after he retired. He ushered in a new era when he became head coach of the Indiana Pacers in 1997. He achieved much success with the team, even taking them to the NBA Finals in 2000. Shortly after, he was named president of basketball operations and has kept himself active within the organization for years.
His legacy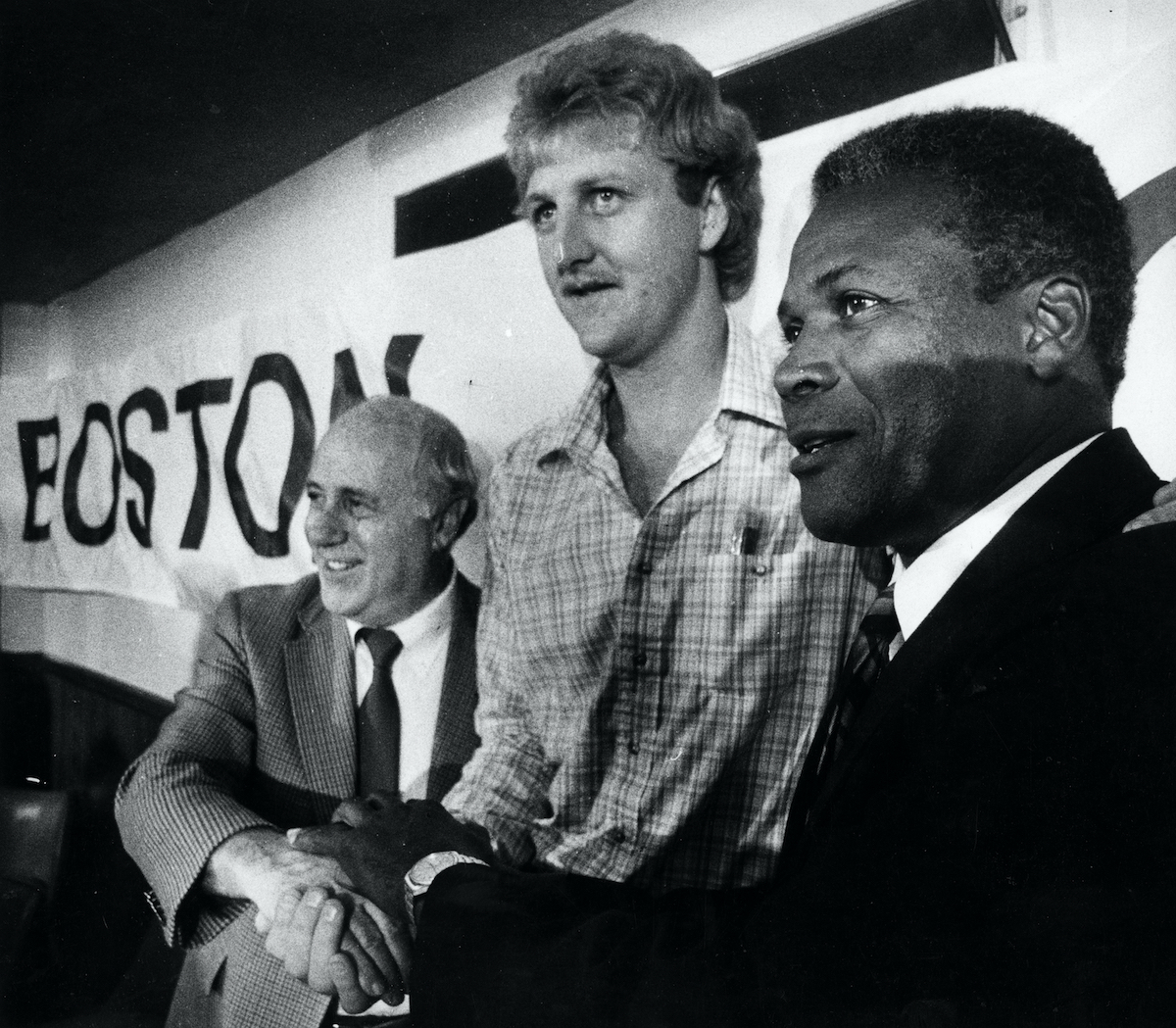 While there's frequent chatter about the best players to ever play the game, there's no doubt "Larry Legend" should be somewhere near the top. His stats and awards aside, Bird's competitiveness and drive to win were unlike any other.
One of the best clutch shooters ever, Bird's confidence allowed him to tell opponents his plans, and then follow through. To this day, there's never been another player quite like the legendary Larry Bird, and there probably never will.