Larry Fitzgerald Has Racked up a Large Net Worth While Continuing to Defy Father Time With the Cardinals
Larry Fitzgerald is one of the greatest wide receivers to ever play in the NFL. His career with the Arizona Cardinals has certainly been legendary and Hall of Fame worthy. In addition to his success on the field, Fitzgerald has ultimately earned a lot of money throughout his career. Because of that, Fitzgerald now has a massive net worth.
Larry Fitzgerald has been elite for the Cardinals
In just two seasons with Pitt in college, Larry Fitzgerald was a star and one of the best receivers in the entire country. In 2002, Fitzgerald caught 69 passes for 1,005 yards and 12 touchdowns. 
Then in 2003, he was absolutely unstoppable. He caught 92 passes for Pitt to go with 1,672 receiving yards and 22 touchdown catches. Both, his receiving yards and touchdown catches in 2003 led the entire NCAA.
The Arizona Cardinals then selected Fitzgerald with the third overall pick in the 2004 NFL draft. He has pretty much been a star ever since his first year with the Cardinals too. After catching 58 passes for 780 yards and eight touchdowns as a rookie, Fitzgerald led the NFL with 103 catches in 2005 to go with 1,409 receiving yards and 10 touchdown catches. He ultimately earned the first Pro Bowl selection of his career that season too.
Then after catching 69 passes for 946 yards and six touchdowns in 13 games in 2006, Fitzgerald earned seven straight Pro Bowl selections from 2007 through 2013. He was also a first-team All-Pro selection in 2008 as he had 96 catches for 1,431 yards and a league-leading 12 touchdown catches. Also in 2008, Fitzgerald helped lead the Cardinals to the Super Bowl before losing to the Pittsburgh Steelers. 
Fitzgerald was a game-changer in the NFL in his 20s, but he has continued to dominate well into his 30s. 
Continuing to be great in his 30s
Larry Fitzgerald has continued to defy father time year after year after year. 
After catching 63 passes for 784 yards and two touchdowns in 14 games in 2014, Fitzgerald was a Pro Bowler again in three straight seasons from 2015 through 2017. Fitzgerald even led the NFL in receptions in 2016 with 107 to go with 1,023 receiving yards at age 33. 
Fitzgerald caught 109 passes for 1,156 yards and six touchdowns in 2017. In 2018, he played with a young and struggling quarterback in Josh Rosen, but still caught 69 passes for 734 yards and six touchdowns. 
Last season, he played with a rookie quarterback in Kyler Murray. However, he still caught 75 passes for 804 yards and four touchdowns. 
In his career, Fitzgerald has earned 11 Pro Bowl selections. He is also second in NFL history with 1,378 receptions and second in receiving yards with 17,083. Fitzgerald is sixth in NFL history in touchdown catches with 120. 
Fitzgerald has a massive net worth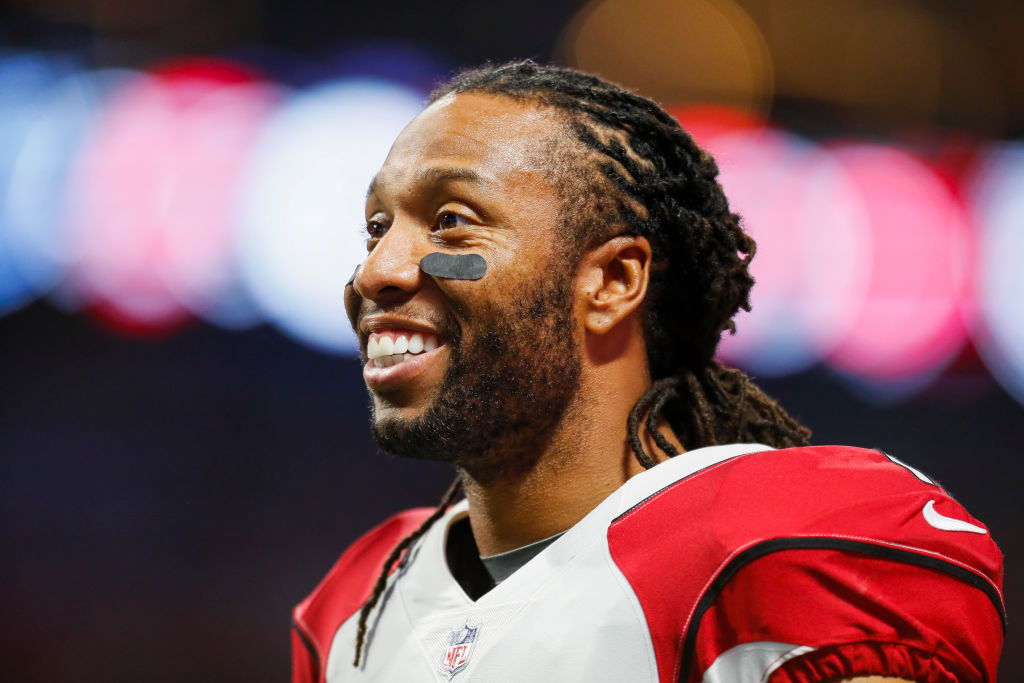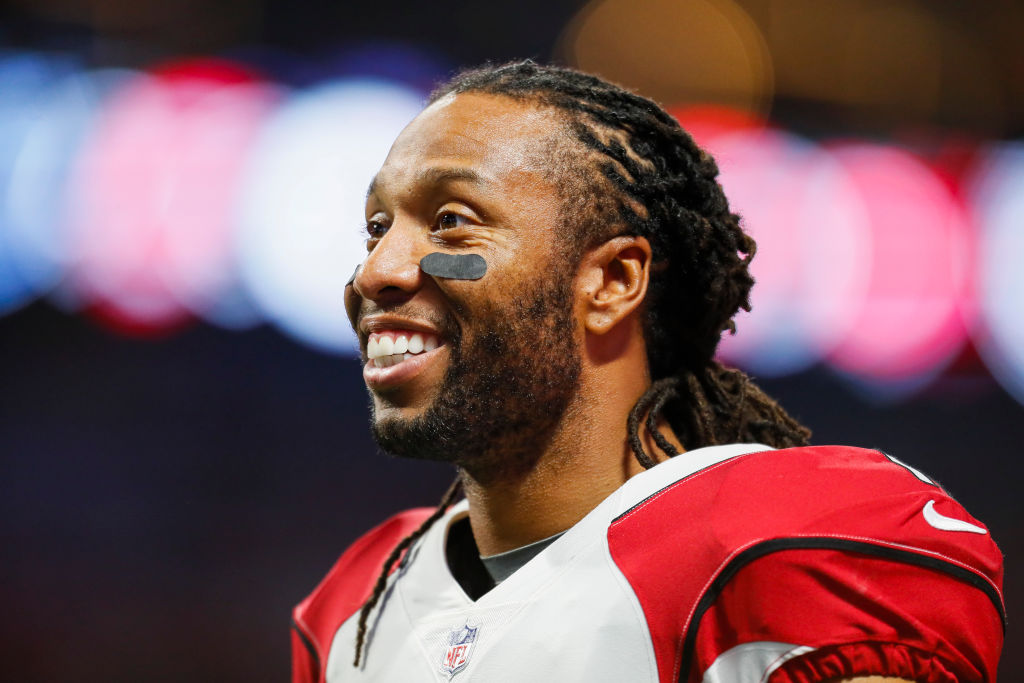 Playing in the NFL for 16 seasons, and playing at a high level in each of those seasons, one can earn a lot of money. This is certainly the case with Larry Fitzgerald, and he has ultimately racked up a massive net worth.
Celebrity Net Worth estimates that Fitzgerald is worth $50 million. In his career, Spotrac estimates that Fitzgerald has made over an estimated $169 million. That is a lot of money. 
Larry Fitzgerald has been an excellent receiver in his career. Once his career is eventually over, it is almost certain that he will be inducted into the Pro Football Hall of Fame. Because of all of his great success, though, Fitzgerald has ultimately become a very rich man.
Stats courtesy of Sports Reference and Pro Football Reference