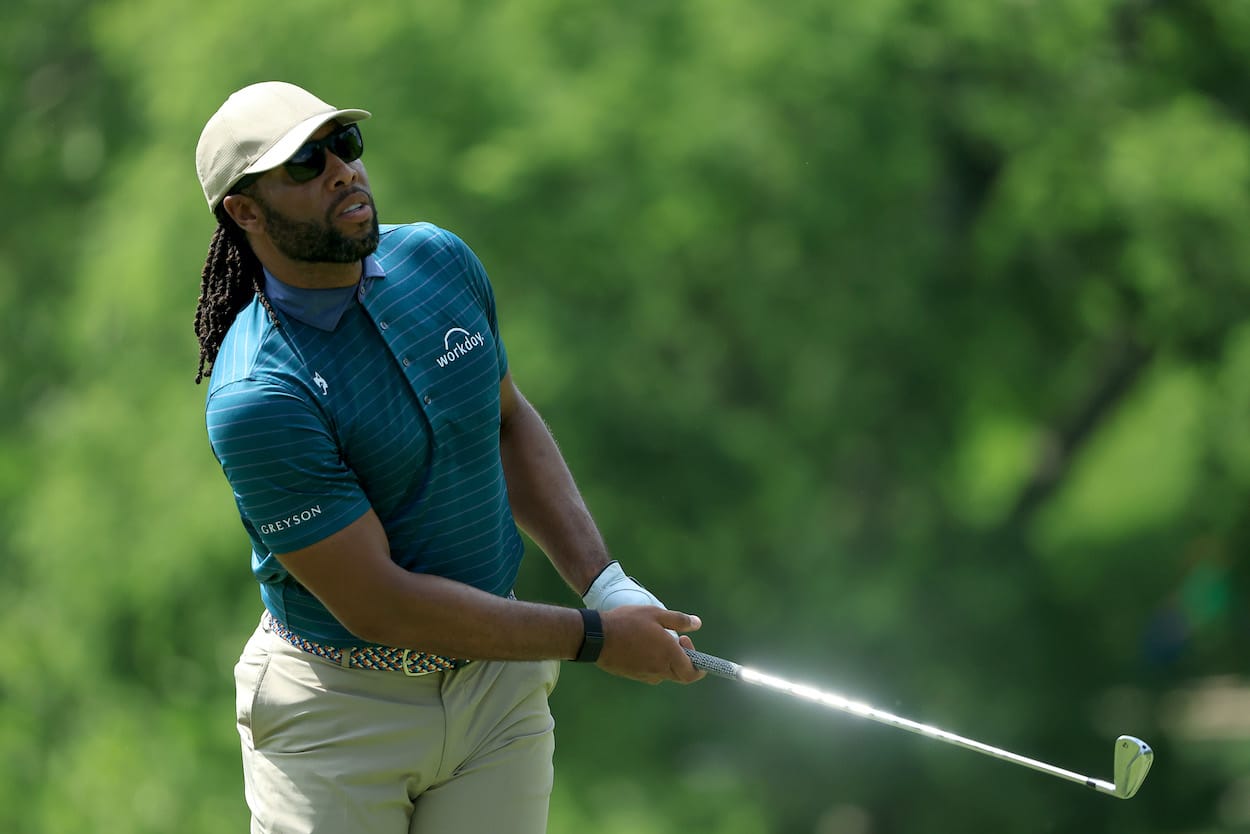 Larry Fitzgerald Made a Majestic Hole-in-One in Front of Barack Obama, then the Secret Service Ruined All the Fun
Larry Fitzgerald once had a hole-in-one ruined by the Secret Service.
Do you remember your first hole-in-one? Yeah, me neither.
The odds of an average golfer making an ace is about 12,500 to 1, so don't feel too bad if you never sink one in your lifetime. Larry Fitzgerald, the former Arizona Cardinals wide receiver and future NFL Hall of Famer, beat those odds and made a hole-in-one during a round with former President Barack Obama. It would've been a bigger celebration than when the Cardinals reached the Super Bowl in 2008, but the Secret Service ruined all the fun.
Larry Fitzgerald was intimidated by Barack Obama on the golf course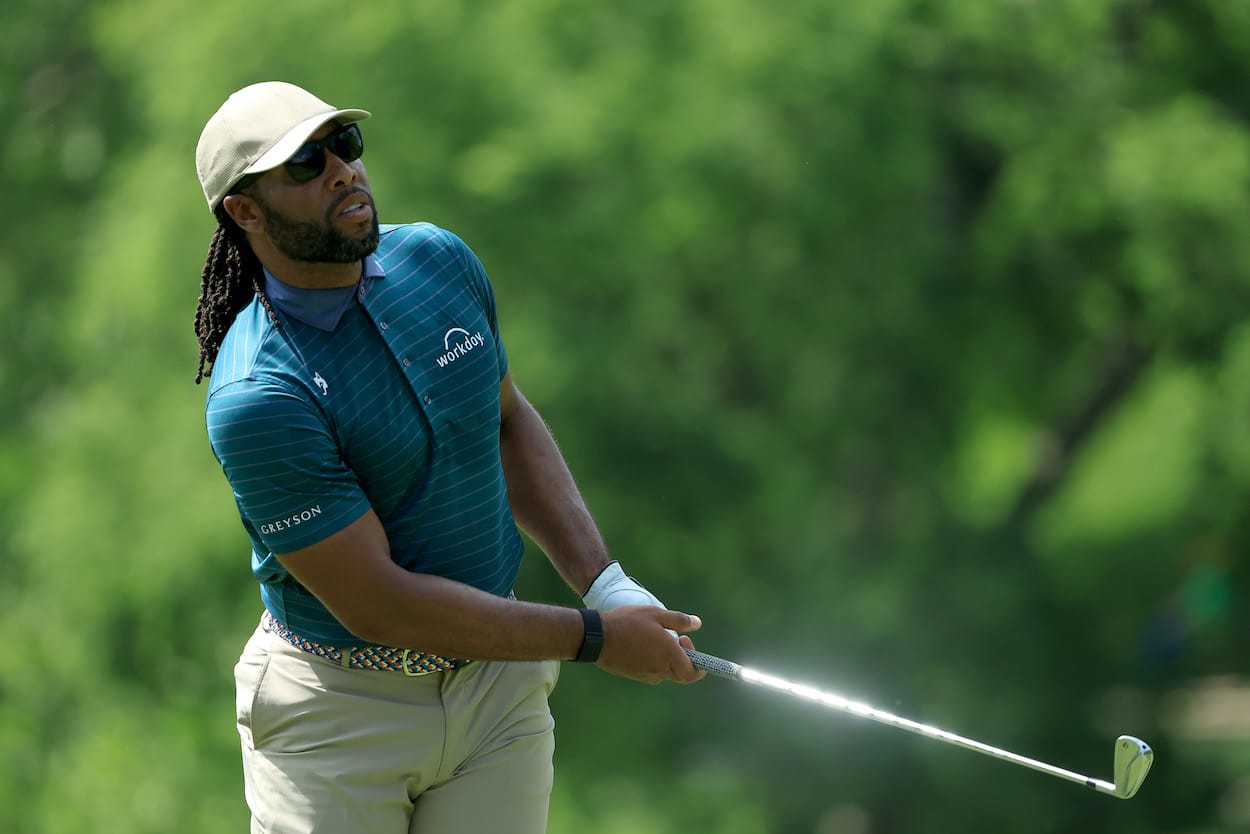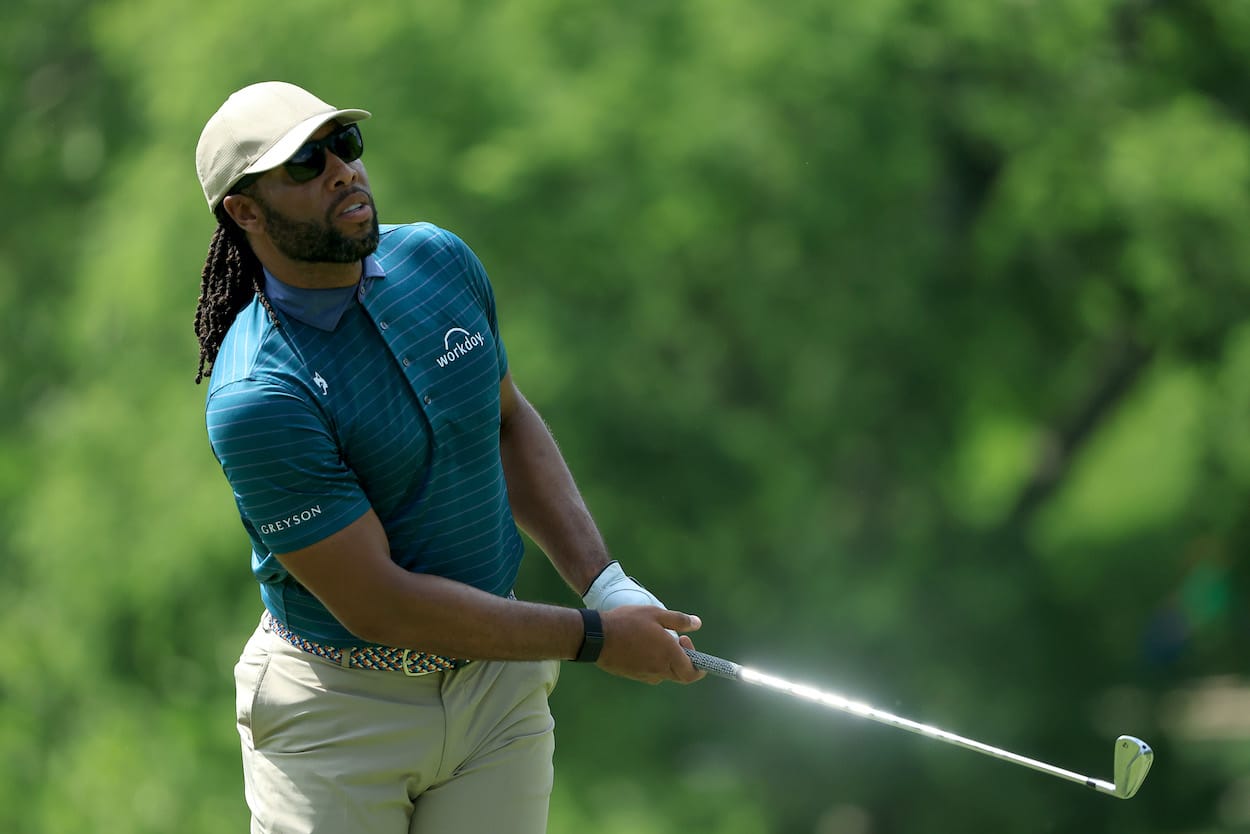 Near the end of Fitzgerald's NFL career, he was on the golf course whenever he wasn't on the football field or in the film room. Back in 2019, when the WR was in his 16th year in the league, he got a chance to play with President Obama at Seminole Golf Club in Florida.
Fitzgerald has met countless celebrities over the years, but he was still intimidated to play with a Commander in Chief.
"That was the first time I actually met him, too, so I think that made me more nervous," Fitzgerald told Barstool Sports' Fore Play podcast this week. "Spending time with the president, you realize these are some special, special people. He can talk finance, he can talk agriculture, he can talk sports, he can talk political economics. Whatever subject you wanna talk about, he's got that in the tool bag. It's spectacular and interesting to be able to spend four hours with somebody who's that well-versed in everything in life."
The round would've been memorable enough with just the conversation itself, but Fitzgerald made it unforgettable on the 13th hole.
Larry Fitzgerald couldn't celebrate his ace because of the Secret Service
Playing a round with a former president is a bucket list item most golfers will never be able to check off their list, so Fitzgerald didn't take the day for granted. But on the 13th hole at Seminole, the round went from memorable to unforgettable.
"We got to the 13th hole, and he hit a really tight shot in there. President Obama hit it to probably six feet," Fitzgerald explained. "He hit it in there tight, and he was chirping. And I was like, 'That was a great shot! That was a great shot!' And I stepped up, 8-iron, (wind) was blowing into us probably like 15 (miles per hour). I hit a nice little tight cut, and the wind stood it up, and it dropped, and it just rolled in."
A hole-in-one is one thing, but a hole-in-one with a former president watching? It'll be hard for Fitzgerald to top that memory on the golf course. Only, he didn't get a chance to properly celebrate because of the watchful eyes of the Secret Service.
"(President Obama) got excited, and I didn't know how to respond because I saw the Secret Service in front of us and in the back of us. Then I saw the guns," Fitzgerald said. "I put my hands up like, 'Thank you.' Don't make any quick movements.'"
Although Fitzgerald didn't get to celebrate with a touchdown dance or a chest bump with President Obama, he'll cherish that timely ace forever.
"It was a moment I'll never forget," he said. "The next thing I know I was on Golf Channel by the end of the day. It was a cool experience."