Larry Hughes Has a Rare Outlook on Michael Jordan and LeBron James That Few NBA Players Have
Larry Hughes isn't a player who many discuss these days. But he holds the unique distinction of being one of the few to play with both Michael Jordan and LeBron James. His experiences with the two legends provide an insight into Jordan and James' similarities and differences. So what was it like to share a locker room with two generational stars?
How many players got to play with Michael Jordan and LeBron James?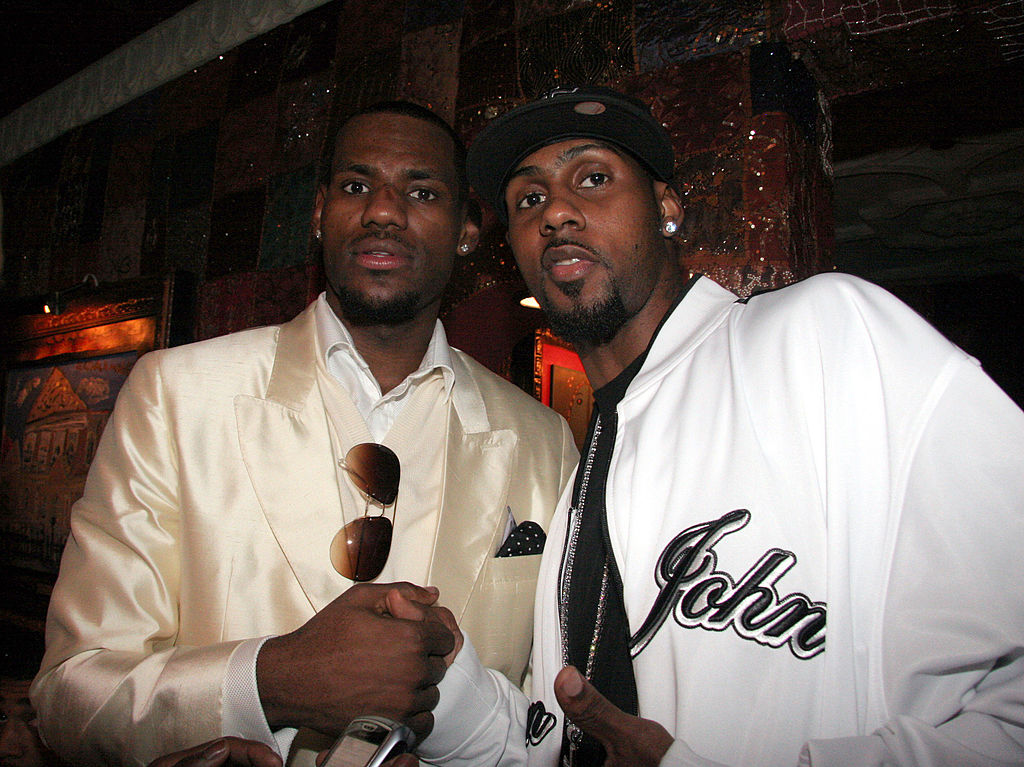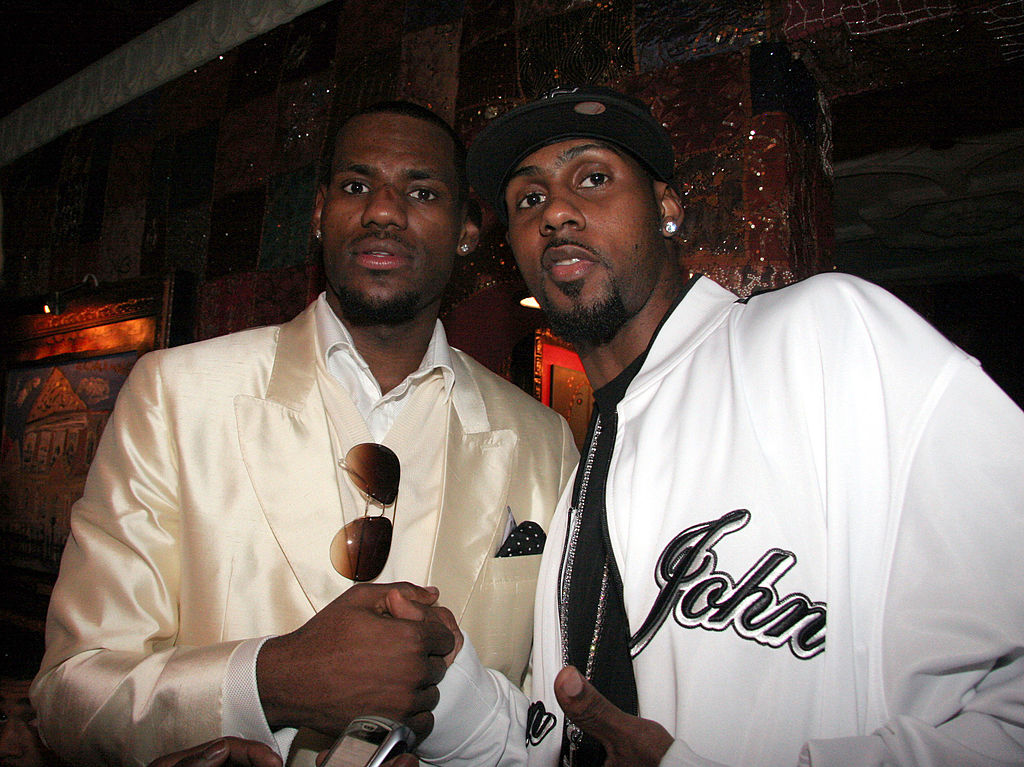 This endless debate drives conversation between fans and talk shows. Who is the best basketball player of all time: Michael Jordan or LeBron James? As the two totemic figures of the sport for the last three decades, the arguments over who is better will go on forever. Everyone has an opinion on the GOAT. But few athletes have any experience with either player — much less both of them.
Larry Hughes is one of four players — Brendan Haywood, Jerry Stackhouse, and Scott Williams are the other three — who have been teammates with MJ and LBJ. (He also attained the honor of being stranded in a Bentley with no gas by Allen Iverson.)
Hughes' 14-year career was impressive, if unspectacular. At his peak, he was a solid secondary scorer and good defender. He made the NBA's All-Defense first team in 2005. But most people want to hear stories about his legendary teammates. As a recent guest on the HoopsHype podcast, Hughes happily obliged.
Jordan and James are more alike than they seem
Hughes played with the two legends at different stages in their careers. Jordan played out his final season as a Washington Wizard; James was a prodigious 21-year-old seeking to establish himself as an elite player. Despite the age gap, Hughes noticed a few similarities between the two:
I think the natural ability, the attention to detail, the respect that they had; they were not going to waste their God-given talent. That stands out to me the most … They had a deeper understanding that they weren't going to let their talent be wasted. And they were going to inspire other people.
Hughes went on to explain that both athletes understood that the younger guys on their teams looked up to them. MJ knew "he would impact and inspire a lot of kids through a lot of different generations," Hughes said. During the podcast, Hughes described LeBron and MJ's approaches toward their teammates as the biggest difference:
"Bron would talk trash and make comments in a joking fashion, but MJ had this way of being really aggressive with the trash talk and really using body language and everything to really get his point across. He seemed to be serious, but he may or may not have been — maybe he was just trying to pull those things out of his teammates and out of his peers. But he just had this way about him you to really understand that he was the greatest."

"(James) felt that he could support in his team in a way that everyone around him could be successful. I think that was his initial goal: For him and everyone around him to gain some success and help their families out."
All of this information tracks with what he knows about LeBron and MJ's personalities. Stories of Jordan's work ethic border on the mythological. James is rumored to spend $1.5 million a year to keep himself in great shape, details Business Insider.
While both players defined an NBA era, they did so with different mentalities. Considering the greatness of both players, you can't say either is better or worse than the other. Because no conversation about Jordan or James is truly complete without deciding which one's better, Hughes made an easy declaration about who is the best ever:
MJ is the GOAT, in my opinion. That's really a no-brainer for me. Really, the inspiration behind wanting to push forward came from me watching MJ and how he worked and all of his videos and really instilling his work ethic in myself and trying to do the Breakfast Club. He paved the way so, for me, it's an easy answer. LeBron, he's not far behind. But, for me, it's always been MJ.
What has Larry Hughes been up to since retiring?
Hughes has done after retiring from the NBA than just relive his athletic glory days in the name of content. He played a part in Ice Cube's BIG3 League as a member of the Killer 3s in 2017. To the surprise of no one, teaming up with Reggie Evans and Brian Cook didn't lead to great results. The Killer 3s finished 2-6 in the season and lost in the first round of the playoffs to the Ball Hogs.
Hughes also founded the Larry Hughes Basketball Academy in Chesterfield, Missouri. The academy offers skills training for kids and teenagers with a view to providing a foundation for character development as we well as making them better players. It's good to see Hughes passing on some of the traits he saw in Jordan and LeBron to the next generation.