Las Vegas Believes Cam Newton Could Sign With Redskins
Cam Newton's time on the free agent market could be nearing the end. Las Vegas oddsmakers not only believe Newton will join a team soon, but he may team up with former Panthers head coach Ron Rivera in Washington.
Rivera was Newton's only head coach when he was healthy — Newton missed the final 14 games last year and Carolina relieved Rivera late in the season — and the two had a successful decade together.
What are the odds saying about Cam Newton to the Redskins, and would the signing make sense? Let's take a look.
Las Vegas likes the idea of Cam Newton signing with the Redskins
FanDuel lists the Washington Redskins as the third-likeliest team to sign Cam Newton. The Patriots didn't select a quarterback in the 2020 NFL draft and are the favorites for Newton.
Jacksonville is second and Pittsburgh, which was reportedly linked to new Saints quarterback Jameis Winston, is fourth.
Bet Online has the same four teams vying for Newton's services, though the Redskins are favorites in that scenario. The Denver Broncos are tied with the Jaguars for second place.
Carolina released Cam Newton on March 20. The former NFL MVP had one year and $21.1 million remaining on a contract he signed in June 2015.
Newton wouldn't be a good fit on the Redskins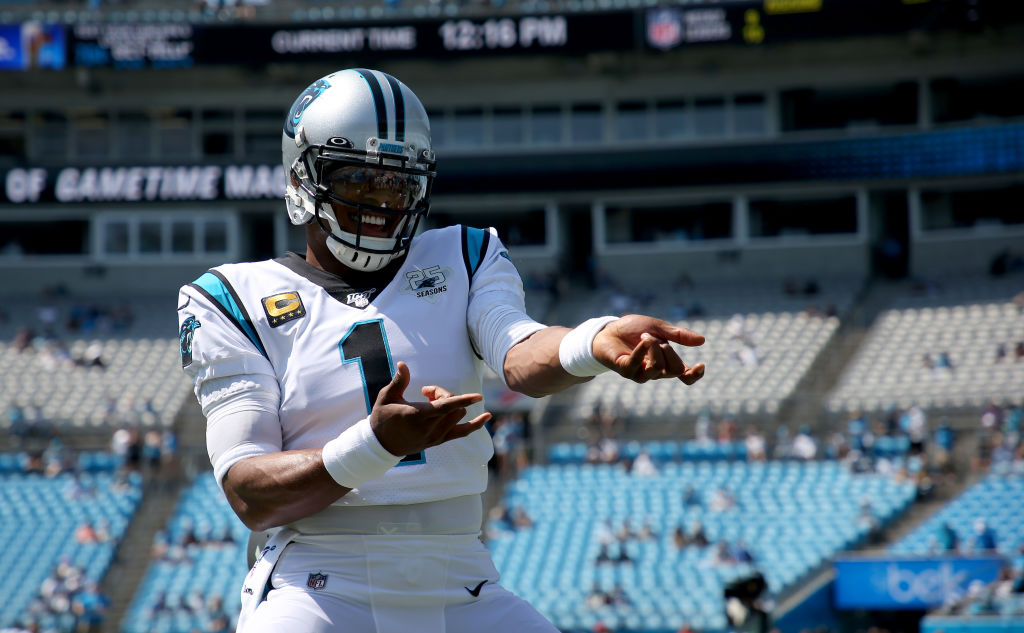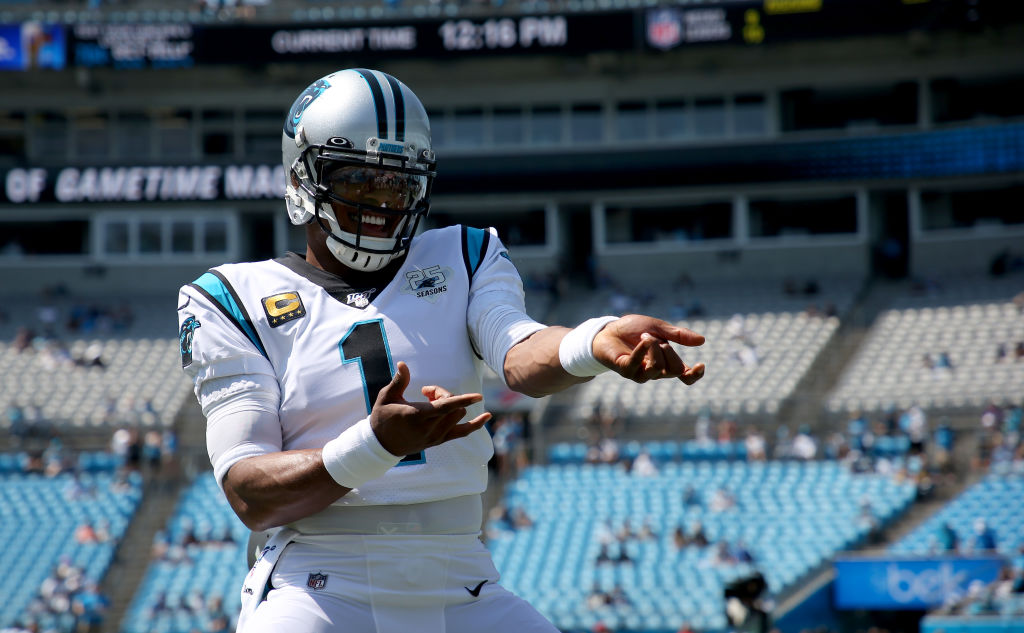 Although Cam Newton is extremely familiar with Redskins head coach Ron Rivera, this pairing doesn't make too much sense. Washington used a first-round selection on Ohio State quarterback Dwayne Haskins last year and he will compete for the starting quarterback job.
Haskins threw seven touchdowns and seven interceptions as a rookie.
Washington acquired Kyle Allen, who replaced Newton in the Panthers' starting lineup last year, in late-March. The Redskins still have former No. 1 overall pick Alex Smith on the roster, though his NFL future is uncertain because of a leg injury he suffered in 2018.
Cam Newton would be a smart fit if Washington didn't have Haskins or if they didn't trade for Kyle Allen. Even if Newton signed an extremely cheap, non-guaranteed contract, the fit doesn't make sense for either party.
Jameis Winston has not officially signed his contract with the Saints and it was not reported how much he expected to make. Given Newton's injury history, it makes sense to think he would receive less money than Winston will.
What other teams could sign Cam Newton?
Of the four teams listed besides Washington in the Vegas odds, the New England Patriots should immediately be crossed off. New England's lone, notable quarterback move this offseason was signing veteran journeyman Brian Hoyer, who was already familiar with the Patriots system.
Cam Newton would not fit the Patriots' 2020 plans. If the team thought he did, they likely would have tried to sign him already. New England has enough offensive issues to work on and adding Newton doesn't make sense.
Jacksonville traded one pricey backup, Nick Foles, earlier this offseason to pave the way for Gardner Minshew at quarterback. While Newton would be an intriguing fit in Jacksonville, the Jaguars added Minshew's potential backup, Oregon State's Jake Luton, in the NFL draft.
Pittsburgh needs a proven backup behind Ben Roethlisberger, and Newton fits that bill. Denver acquired veteran Jeff Driskel earlier this offseason, though Newton might be a better option to back up the young Drew Lock than Driskel.