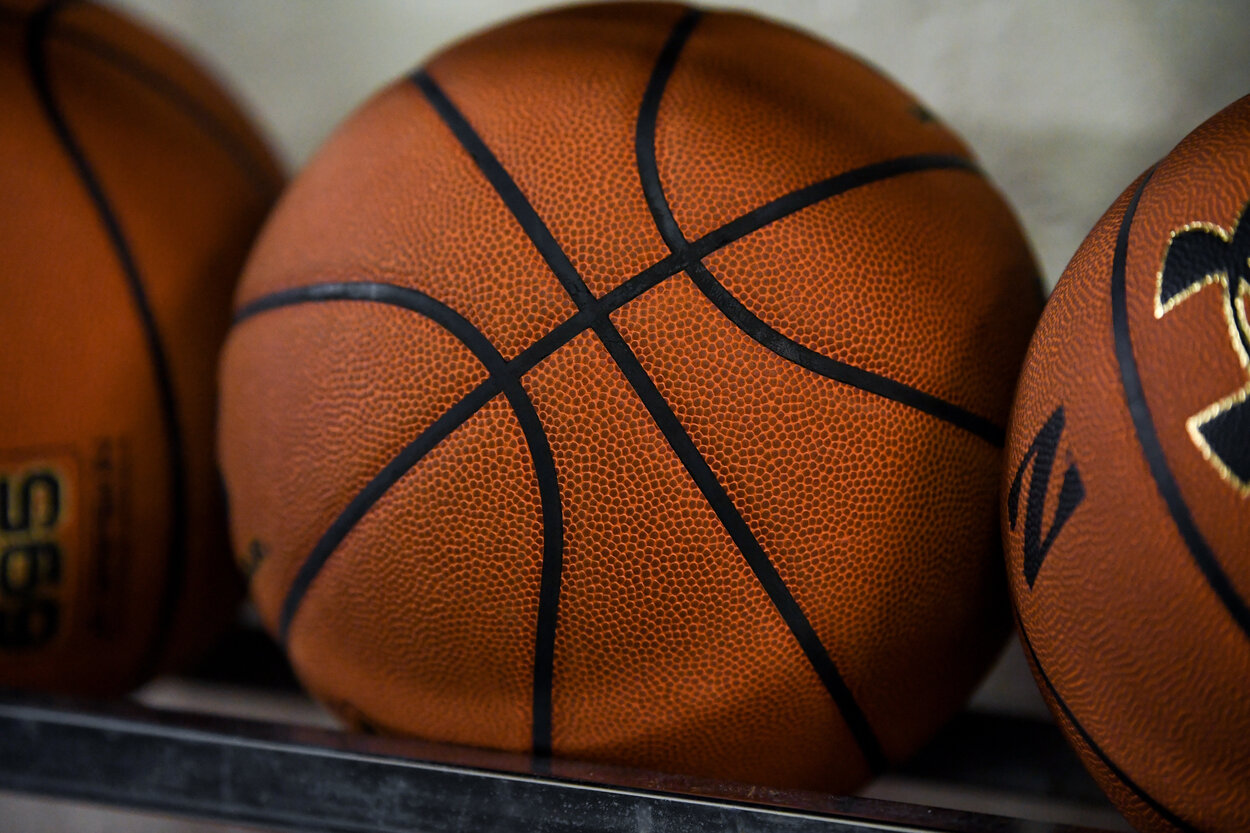 'Last Chance U' Is Transitioning to Basketball, and the First Trailer Promises Greatness
After five seasons focusing on football, 'Last Chance U' is moving to cover junior college basketball -- and the first trailer already promises a fun time.
Like hot dogs and pool days, Last Chance U became a summer tradition in the 2010s.
Premiering on Netflix in the summer of 2015, LCU focused on junior college football. The show spotlighted everyone from former Florida State quarterback John Franklin III to Wyatt Roberts, an overlooked quarterback prospect hoping to continue his football journey at a lower level.
After five years with football, LCU just released a trailer showcasing its first season covering basketball. 
'Last Chance U' is a popular Netflix docu-series
The 2010s were a time of sports docu-series, from The Last Dance to Last Chance U.
Each summer, a new season of LCU premiered on Netflix. The first two seasons spent time at East Mississippi Community College, a junior college powerhouse.
Several EMCC players, along with head coach Buddy Stephens and academic advisor Brittany Wagner, rose to prominence along the way. Defensive end Tim Bonner, linebacker Dakota Allen, and quarterback De'Andre Johnson all thrived on and off-camera before earning FBS opportunities.
Bonner and Johnson signed with Lane Kiffin and Florida Atlantic University ahead of the 2017 season. Allen returned to Texas Tech and eventually reached the NFL, recording 12 tackles for the Jacksonville Jaguars in 2020.
The third and fourth seasons traveled to Kansas and Independence Community College. Last Chance U left the Midwest for Season 5 and traveled to Oakland, Calif., to spotlight Laney College.
Season 5 was mostly filmed in 2019 before it released in July 2020.
The show is transitioning from football to basketball
Although Last Chance U is coming back, the format is going to look quite different.
After five seasons on the gridiron, LCU is now focusing on junior college basketball. Now named Last Chance U: Basketball, the show spent the 2019-20 season with the East Los Angeles College (Calf.) Huskies.
LCU: Basketball has a similar premise to the first four seasons of LCU. In addition to underrecruited prospects, ELAC also had former Division I players.
It is not known yet how much of LCU: Basketball will show the coronavirus pandemic's effect on college sports. The final episode of Season 5 touched on how COVID-19 impacted Laney College's current players and those trying to earn college opportunities.
'Last Chance U: Basketball' premieres March 10
The newest season of Last Chance U — and technically, the first year of Last Chance U: Basketball — is coming soon.
The show's new season premieres Wednesday, March 10, on Netflix. All eight episodes will be released at once.
Netflix recently released a 40-second trailer promoting the newest season. Head coach John Mosley narrated part of the trailer.
"Basketball builds character? Not necessarily. Basketball reveals."
Those hoping for Last Chance U returning to the football field are out of luck for now. Neither the show's creators nor Netflix has provided any information about a possible return to junior college football.
Like Sportscasting on Facebook. Follow us on Twitter @sportscasting19.