Latavius Murray Sent a Stern Message to the New Orleans Saints by Rejecting Their Greedy and Insulting Demand
Heading into the 2021 NFL season, Latavius Murray was positioned for another busy year as the New Orleans Saints' backup running back.
Playing alongside Alvin Kamara, Murray has established himself as an elite secondary option for the Saints to turn to whenever the offense is looking for a change of pace. Across two seasons in New Orleans, Murry recorded 292 carries for 1,293 rushing yards. He also stacked on an additional 411 yards in the receiving game.
1,704 total yards of offense in 15 games would be solid numbers for most starting running backs in the NFL, yet Murray was doing it primarily in a backup role. Having Murray on the roster was a great luxury for New Orleans. However, it's a luxury that they no longer possess.
The New Orleans Saints released Latavius Murray after he refused to restructure his contract
Right around this time every offseason, teams start aggressively asking players to restructure their contracts in an attempt to free up cap space. The Los Angeles Rams, for example, just did it with punter Johnny Hekker — a move that could have some fairly negative lasting effects.
The Saints have never been a team to pinch pennies during the offseason — they love to spend.
This past summer was no different, as the Saints went all-in. They pushed their payroll right up to the league-mandated salary cap, forcing them to ask for restructures here in early September.
Typically speaking, players will agree to restructure and rework a contract out of fear of being released right before the season begins. However, Murray did no such thing, which caused the Saints to cut him with Week 1 just a few days away.
Someone finally stood up to the New Orleans Saints' greedy front office
While most Saints fans are likely displeased with their former RB, the harsh reality is that he had no obligation to restructure his deal. The Saints gave Murray a contract. It's their job to honor that.
The Saints have been endlessly pushing restructures and reworkings onto their players the past few seasons. Murray is the first to stand up to the team's front office and say enough is enough.
If anything, the Saints cutting Murray shows the greedy mindset that they're operating with. Murray has been a focal point to the New Orleans offense the past two seasons, yet the front office still had zero issue parting ways with him at a moment's notice upon hearing he wouldn't take a pay cut.
Latavius Murray won't be a free agent for long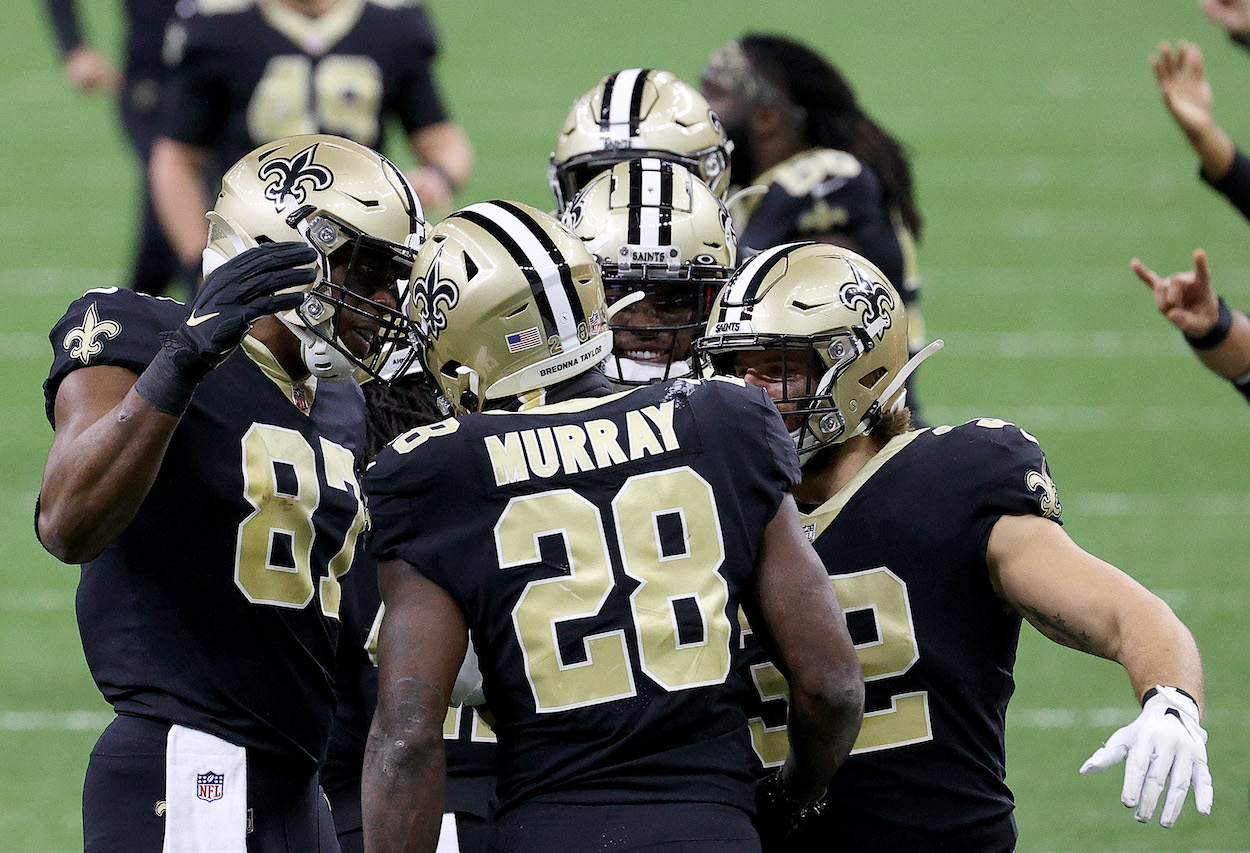 Murray is a talented runner coming off a strong 2020 season. He won't be a free agent for long.
The Baltimore Ravens, having lost J.K. Dobbins and Justice Hill, are already being mentioned as a likely suitor. Additionally, injuries to the running back position aren't uncommon in the NFL. Someone notable will likely go down Week 1, opening up an immediate job for Murray.
For the Saints, they're now entering Week 1 without their second-best running back. They're already attempting to operate without Drew Brees and Michael Thomas. Losing Murray might very well be the straw that breaks the camel's back in New Orleans.
The only people the Saints' front office can blame are themselves.
All stats courtesy of Pro Football Reference.