The Latest Antonio Brown Drama Is a Distraction the Buccaneers Don't Need Right Now
Tom Brady wanted Antonio Brown on the Tampa Bay Buccaneers. What Brady wants, he generally gets, and for much of AB's time in Tampa, Brady has looked like a genius. Not so much anymore.
Brown is back in the news cycle for all the wrong reasons. Allegations have come out against him, stating that he purchased a fake COVID-19 vaccination card in order to get around the NFL's protocols for unvaccinated players.
Brown's camp is, of course, denying those allegations. But now there's drama, and he's once again at the center of it.
That's not what the Buccaneers need right now. Far from it.
Antonio Brown is facing allegations of faking a COVID-19 vaccination card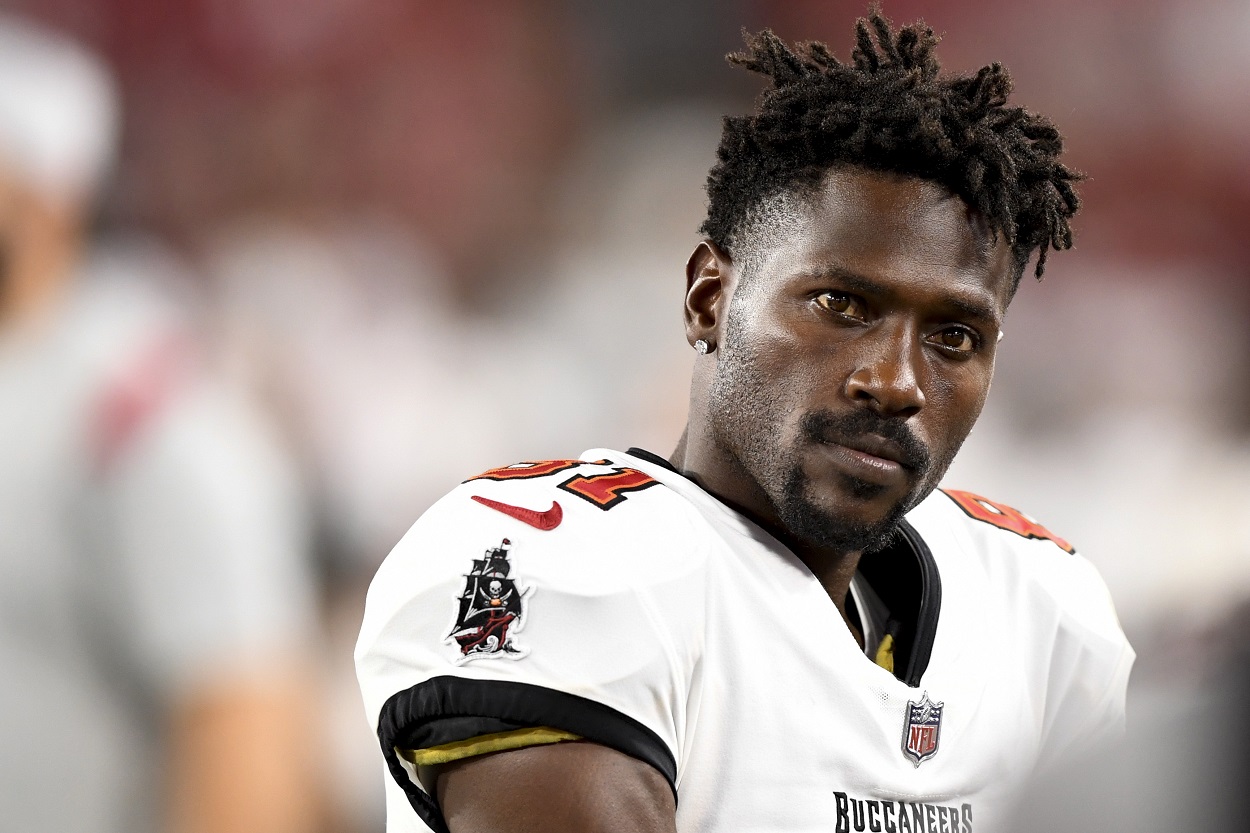 The report comes from the Tampa Bay Times, which sources Browns' former live-in chef, Steven Ruiz. A screenshot between Ruiz and Brown's girlfriend, Cydney Moreau, allegedly shows that the Tampa wide receiver was apparently willing to pay $500 for a Johnson & Johnson vaccination card.
Here's an excerpt from the report:
Ruiz said he was unable back in July to find a fake vaccination card for Brown, who had told those around him that he was worried about the vaccine's potential negative effects on his body. A few weeks later, however, Ruiz said Brown showed him fake vaccination cards, which the wide receiver told Ruiz he had purchased for himself and Moreau. They were sitting on Brown's dining room table, Ruiz said. It was just days before the start of Bucs training camp.
It's important to point out that Ruiz believes Brown owes him $10,000, and he's apparently had contact with the wide receiver's attorney, as well as a media broker known for breaking stories to tabloids like TMZ and the National Enquirer.
Brown denied the allegations via his lawyer, according to the report, and the Buccaneers put out a strongly worded statement as well.
"All vaccination cards were reviewed by Buccaneers personnel and no irregularities were observed," the team said.
Off-field distractions are par for the course for Brown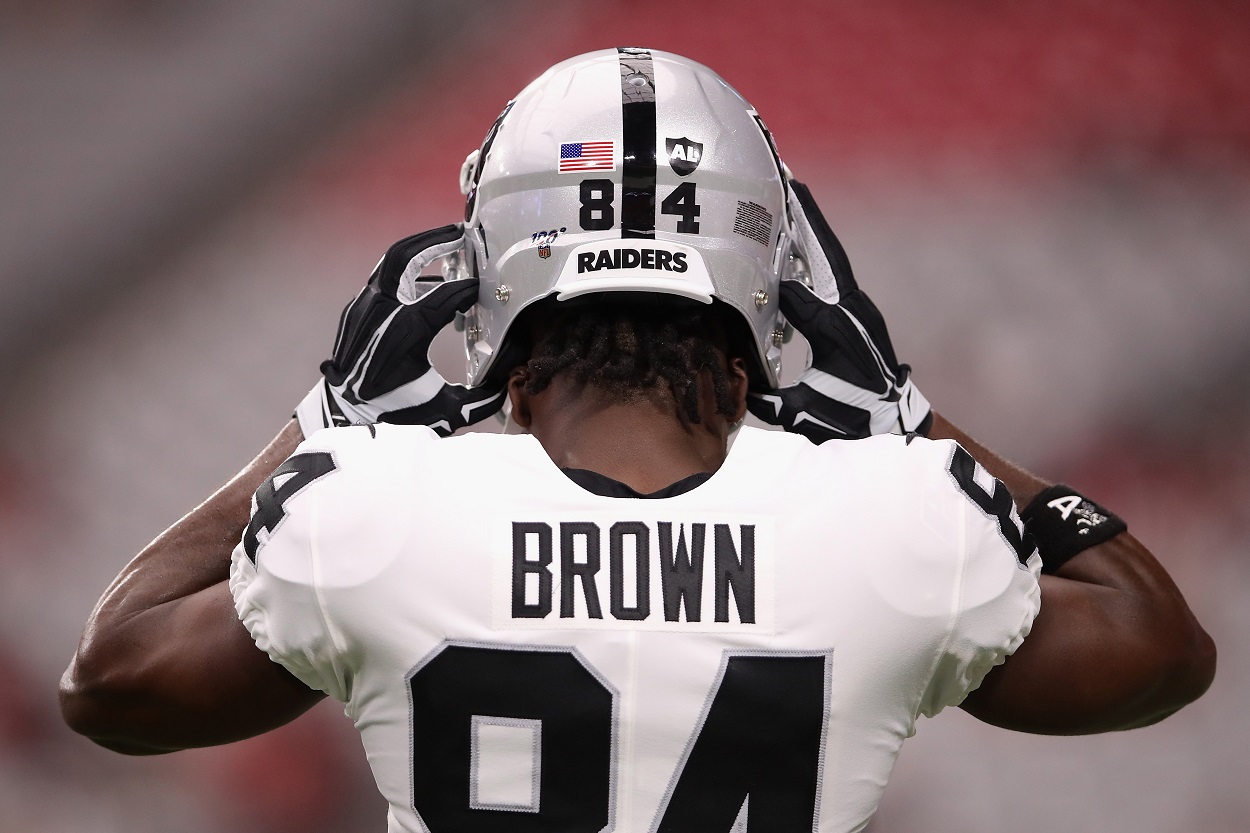 Brady wanted Brown in New England just like he did in Tampa. The reasoning is simple. Brown is a supremely talented receiver, and he makes any offense better. When he's on his game, few are better.
The problem with Brown has been that he's often been off his game because of off-field issues.
Despite his status as their No. 1 receiver, the Pittsburgh Steelers traded AB to the then-Oakland Raiders when he couldn't get along with Ben Roethlisberger. Brown never even played a down with the Raiders, though. He was released two days before the season opener after missing practices, suffering frostbite on his feet (really), and even getting in a verbal altercation with general manager Mike Mayock.
The Patriots, never an organization known to shy away from risk, took a chance on AB, hoping that Bill Belichick's strong organizational structure, as well as guidance from Brady, could lead to a successful pairing.
Even that didn't work.
The Patriots released Brown after he spent just 11 days with the organization. Allegations of sexual misconduct were levied against him, and New England decided to move on.
This is a distraction the Tampa Bay Buccaneers don't need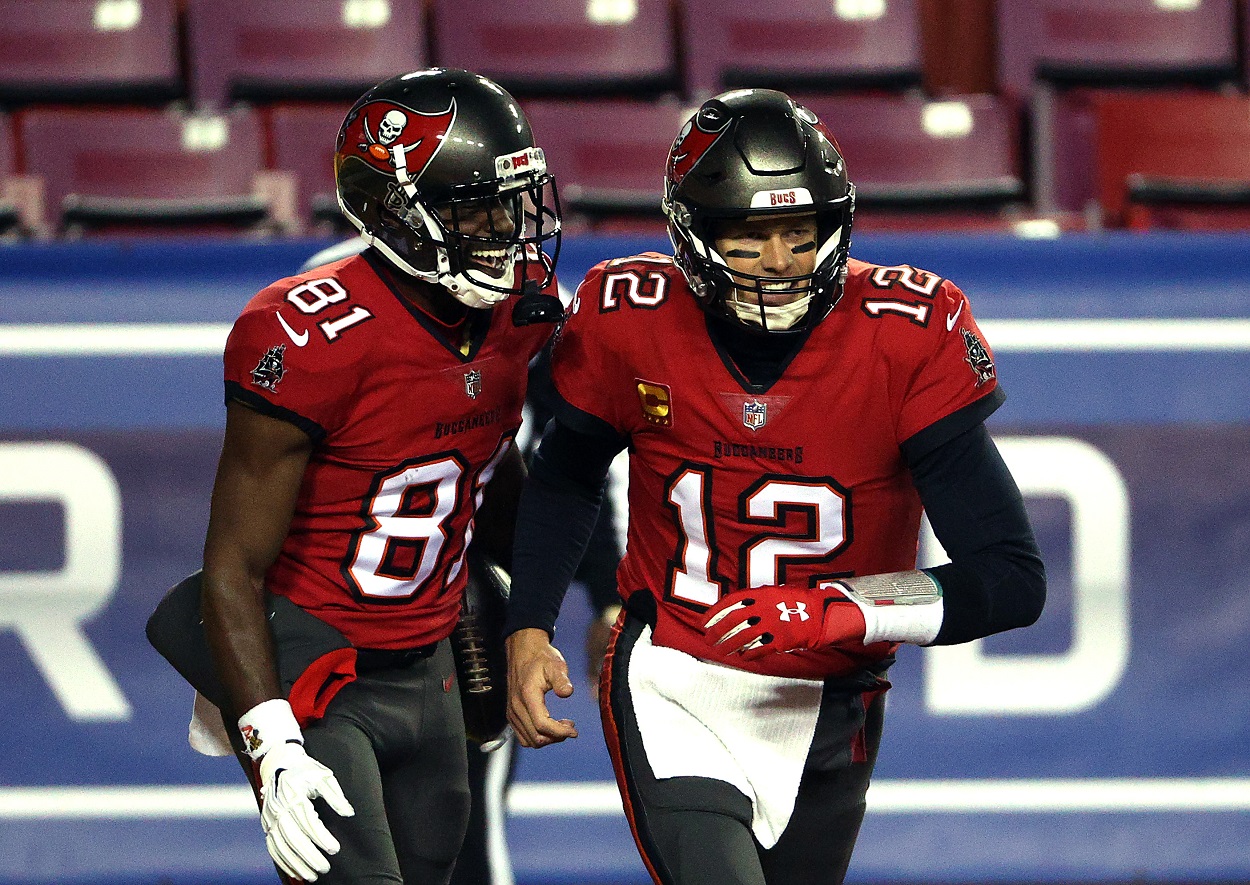 So far, things had been so good for Brown in Tampa. The Buccaneers picked him up in October of last year and let him loose on the field after he served an eight-week suspension for multiple violations of the NFL's personal conduct policy.
Per NFL.com, "Brown's suspension stems from his no contest plea to burglary and battery charges from a January incident in Florida, and accusations he sent intimidating texts to a woman who accused the receiver of making past unwanted advances toward her. That suspension was handed down after a league investigation into the sexual misconduct allegations."
For the most part, Brown went about his business and became an integral part of Bruce Arians' offense. He caught 45 passes for 483 yards and four touchdowns during his first season with the Buccaneers, and he even posted another touchdown snag in the Super Bowl.
Brown played so well that he earned a one-year contract extension with the team, and until this point, he's been mostly off the radar.
Though Brown and the team are denying the newest allegations against him, in some ways, the damage is already done.
The coronavirus and vaccination status of players has been a significant talking point this season, and just ask Aaron Rodgers about the type of media firestorm and distraction that can be created with news about those topics.
Frankly, this latest Brown development comes at a terrible time for the Buccaneers.
Though they are 6-3 overall, the Bucs are riding a two-game losing streak and coming off their worst loss of the season: a 29-19 stinker against the lowly Washington Football Team.
The team should be focusing on trying to pull out of this mini-tailspin and preparing for the playoffs, yet here we are talking about allegations and reports. We're discussing statements and denials rather than football, and even a team with Brady at the helm could find this situation more distracting than motivating.
Add on top of it the pressure. Expectations are high in Tampa Bay, and anything short of another Super Bowl would be disappointing. The Bucs didn't sign Brady just to fizzle out. They signed him to make the leap from interesting to elite. They brought him to Tampa to create another dynasty, much like he did in New England.
Last season's result was expected for the Buccaneers, and every second they have Brady under center is precious. There's only one GOAT, and he plays for Tampa. Though he's currently undefeated against Father Time, that's something that can't hold up forever (right?).
The window is open right now to win and win big, but with that kind of expectation comes great pressure. Every game counts. Heck, every snap counts.
Currently looking up at the Gren Bay Packers, Arizona Cardinals, and Dallas Cowboys in the NFC standings, the Buccaneers need to do everything they can to get back on the winning track.
This distraction from Brown — another distraction — has come at a terrible time.
Stats courtesy of ESPN and Pro Football Reference.