Latest D'Angelo Russell Update Indicates the Timberwolves Would Be Sorely Mistaken to Use Him As Trade Bait for Ben Simmons
The Minnesota Timberwolves might still hope to trade for polarizing Philadelphia 76ers star Ben Simmons, but they'd be foolish to do so at the expense of D'Angelo Russell.
Although D-Lo hasn't gotten off to the best of starts in Minnesota, he has All-Star upside and is a comforting presence for Karl-Anthony Towns. Russell is also reportedly showing out in offseason workouts, suggesting the T-wolves would be unwise to give up on him too soon.
The Timberwolves are reportedly one of the teams most interested in acquiring Ben Simmons
The Sixers have yet to consummate a Ben Simmons trade, partly because president of basketball operations Daryl Morey has consistently put forth a high selling price. However, multiple teams are still interested in acquiring Simmons. The Timberwolves are chief among the interested suitors.
Jon Krawczynski of The Athletic reported at the end of August that the T-wolves had been the "most active team" in discussions for Simmons. Given how Philly's negotiations with other teams have stalled, Minnesota's persistence suggests it has a genuine interest in trading for the star guard.
Simmons could make a lot of sense for the T-wolves. He'd give Minnesota an elite defender and necessary playmaker to complement scoring guards like D'Angelo Russell and Anthony Edwards. The defensive prowess is crucial, considering both Russell and Edwards struggle on that end of the floor.
Minnesota has already indicated it would prefer to fold Simmons into the current core, though including Russell in discussions might be the best way to make a deal work. However, D-Lo's showings during offseason workouts make it apparent that the T-wolves would be making a mistake by using him as trade bait.
D'Angelo Russell could be a centerpiece in a Simmons trade but is making waves in offseason workouts
On the surface, using D'Angelo Russell as the centerpiece in a Ben Simmons trade seems like the most feasible option for the Timberwolves.
Russell has two years and over $61 million remaining on his current contract. His $30 million salary for the upcoming season aligns well with the $33 million the Sixers owe Simmons. Including Russell would also likely alleviate the amount of draft capital the T-wolves might otherwise have to give up to get Simmons. However, Russell is showing promising signs this offseason.
Jon Krawczysnki of The Athletic reported Russell is "looking great" and "locked in" during offseason workouts. He seems intent on living up to his All-Star potential. That potential hasn't always been evident since Minnesota acquired him during the 2019-20 season.
Russell played just 12 games for the T-wolves after Minnesota acquired him in February 2020. He produced mixed results during an injury-riddled 2020-21 campaign, averaging 19.0 points and 5.8 assists in 42 games.
Still, Russell has clear upside as a shot-creator who can shoot off the dribble and excel in pick-and-roll actions. His finishing around the rim could stand to improve, but that might come with added work.
The former Ohio State star is still just 25 years old. He is one of Towns' best friends and can be a foundational piece in a Timberwolves rebuild. Does Minnesota want to risk giving him up when it's possible he has yet to come close to his peak?
The opportunity cost of Minnesota trading for Simmons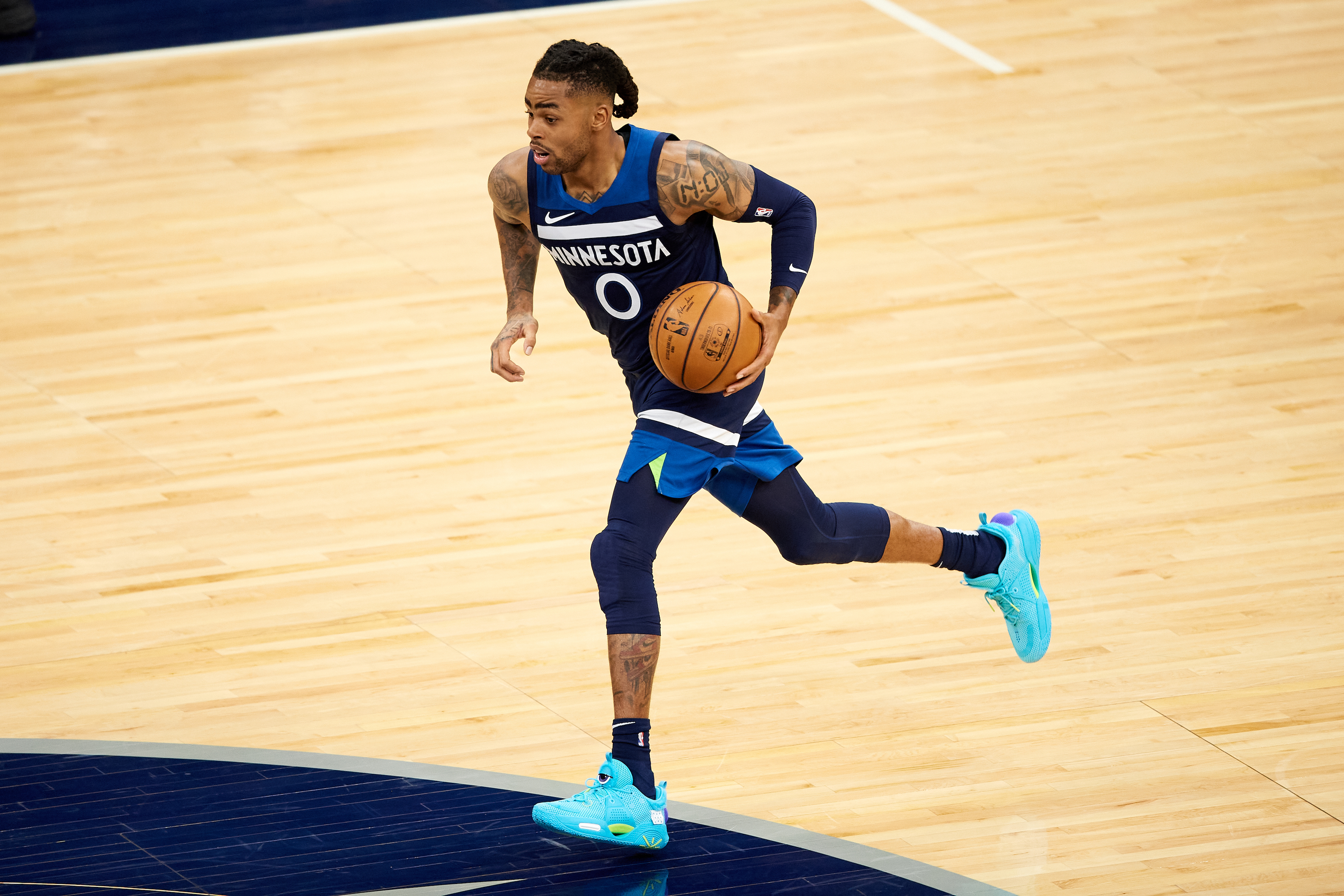 The Timberwolves don't have to include D'Angelo Russell in a package for Ben Simmons simply to make the money work. But, as previously mentioned, doing so would probably lessen the Sixers' asking price in terms of future draft compensation.
Minnesota has other tradable salaries on its roster. These include Patrick Beverley, Malik Beasley, and Taurean Prince, among others. However, a package centered around Beasley, for example, will almost certainly demand significant draft capital partly because of Beasley's checkered past.
Alternatively, trading Russell would rob the Timberwolves of a crucial scoring presence and playmaker. It could also do more to alienate Towns.
Minnesota could well continue to push for Simmons. But if the Sixers demand Russell in negotiations, the T-wolves should move on, especially in light of the gains D-Lo has reportedly made this offseason.
Stats courtesy of Basketball Reference. Contract information courtesy of Spotrac.
RELATED: The Minnesota Timberwolves Are Reaping the Benefits of Alex Rodriguez's $350 Million Net Worth