Latest Lonzo Ball Update Only Provides More Frustration for Bulls
The Chicago Bulls are starting to become whole again. However, they will not be fully healthy until Lonzo Ball returns, and the starting point guard is still a ways away.
Alex Caruso's return to the rotation last week proved a welcome sight for NBA fans in the Windy City. Second-year forward Patrick Wiliams has also made progress as of late. Ball continues to rehabilitate from a torn meniscus, but a preexisting bone bruise has lengthened his timeline.
Judging by head coach Billy Donovan's comments before Chicago's loss to the Sacramento Kings, the 24-year-old will likely remain out of the lineup for some time.
Lonzo Ball put up terrific stats before sustaining a torn meniscus
Ball gave Chicago everything it could ask for from a starting point guard after he inked a four-year deal with the Bulls this past offseason.
In his first 35 games, the former UCLA star averaged 13.0 points, 5.4 rebounds, 5.1 assists, 1.8 steals, and 0.9 blocks. He provided the Bulls with much-needed spacing and defensive playmaking, shooting 42.3% from beyond the arc on 7.4 attempts per contest while ranking among the league leaders in deflections and loose balls recovered.
Indeed, Ball set a historic pace early in the campaign. But he ran into trouble in January.
The Chino Hills native missed several games with a bone bruise in his knee. Eventually, further tests revealed that he suffered a torn meniscus and would need to undergo surgery. He has since missed Chicago's last 28 games.
Ball has begun running. However, he has yet to progress to sprints, and the bone bruise is making his rehabilitation process more complicated.
Billy Donovan indicated that the bone bruse is holding Ball back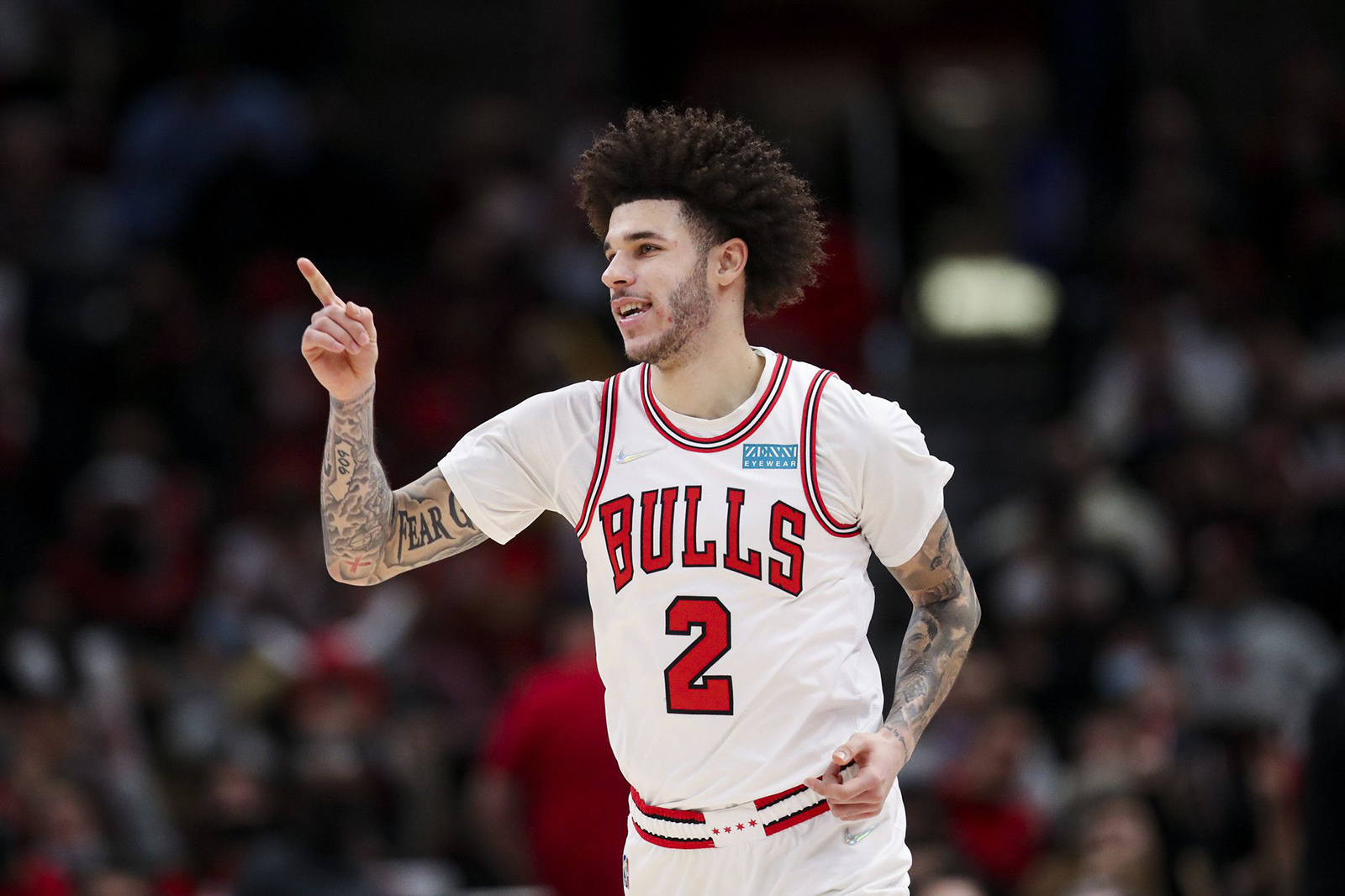 Lonzo Ball's recovery from the torn meniscus is apparently going well. However, his timeline remains uncertain.
Donovan said Monday (h/t NBC Sports Chicago) that the bone bruise Ball dealt with before undergoing surgery on the meniscus is starting to heal. However, he believes that issue is the cause for some of the Bulls guard's pain as he tries ramping up the physical activity.
"I don't think there's any setbacks. I think the biggest thing [Ball's] dealing with right now is before he went in there, the one thing that definitely that came back on the MRI was a bone bruise. And I think that that bone bruise is definitely healing. It's getting better. But I do think that that's where there's probably been some pain."

–Billy Donovan on Lonzo Ball's recovery
Although Ball has begun incorporating lateral movement, he has yet to do so at full speed. Until he can get there, the fifth-year veteran will not receive clearance.
Along those lines, Donovan stated that the team does not have a target date for Ball's return.
"He's progressing and getting better. It's probably been a little bit slower because of what he's dealing with with that (bone bruise). But he's not a guy that I have any idea of when he'd be back until he can get to a point where he can sprint."

–Donovan on Ball's eventual return
The Bulls have gotten strong production at the point thanks to the emergence of rookie Ayo Dosunmu. However, Ball's continued absence has felt all the more glaring in recent weeks.
The Bulls desperately need Zo's skill set
Chicago still needs help in the defensive backcourt. More importantly, the Bulls need more perimeter shooting.
The Bulls are 2-6 since Feb. 26. In that time, they rank 14th in three-point percentage (35.9%), per NBA.com. Ranking near the middle of the league might not seem like a bad thing. But the issue is that Chicago has averaged the lowest number of attempts (24.4) in that span, and it isn't getting to the free-throw line a whole lot either.
Those stats indicate the emphasis on mid-range scoring. That isn't exactly ideal, given DeMar DeRozan's efficiency has cratered in the last few games, and Zach LaVine has struggled to play through knee soreness.
Typically, Lonzo Ball provides an outlet because of his catch-and-shoot stats.
According to NBA.com, Ball shot 42.5% on catch-and-shoot triples before the injury. He alleviated some of the pressure on DeRozan and LaVine as a guy who could also knock down triples off the dribble and in transition. Without him, the Bulls are struggling to find spacing and establish consistency from deep.
The Bulls have also had early-game issues with turnovers. That's where Zo's handle and ability to orchestrate the offense could otherwise make an impact.
Chicago is sorely lacking in areas where Ball excels. But the Bulls will have to wait a while longer until he returns to the court.
Stats courtesy of Basketball Reference unless otherwise noted.
RELATED: Injuries or Not, the Chicago Bulls Have a Devastating Concern Come Playoff Time