Laurence Maroney Could Have Been the Patriots' Next Star Back, but He Vanished First
New England used a first-round pick on Minnesota running back Laurence Maroney hoping he'd be their next Curtis Martin. Maroney showed signs of greatness at the NFL level before his career ended abruptly.
Almost a decade after his final NFL game, what happened to Laurence Maroney, and why didn't he become the next great Patriots player? Let's take a look.
Laurence Maroney entered the NFL with high expectations
This may be hard to believe given recent years, but the New England Patriots have a long history of successful running backs. Hall of Famer Curtis Martin is the best-known, even if his prime years came with the Jets.
New England acquired Pro Bowl running back Corey Dillon before the 2004 season. Dillion had an excellent 2004 campaign but only averaged a career-low 3.5 yards per carry in 2005.
Enter Laurence Maroney, the Patriots' first-round selection in 2006. The 5-foot-11, 220-pound Maroney earned First-team All-Big Ten honors twice at the University of Minnesota.
Although Dillion officially started 13 games in 2006, Maroney averaged 4.3 yards per carry and scored six touchdowns from the bench.
Maroney showed enough potential as a rookie that the Patriots released Dillon that offseason and promoted their first-round pick to the starting role.
Maroney never grew into what the Patriots wanted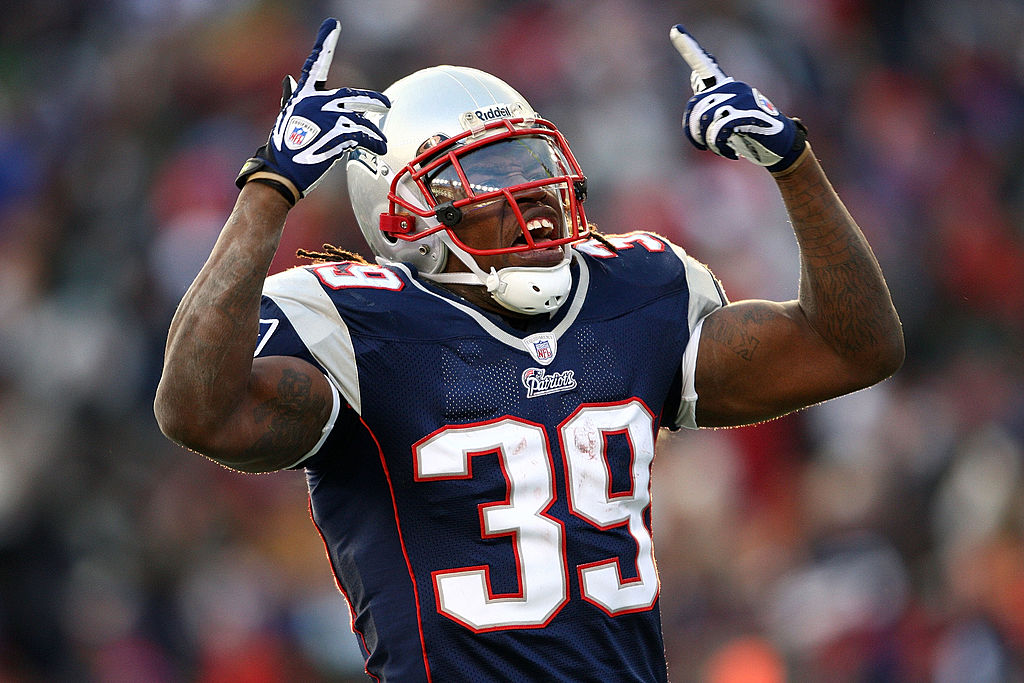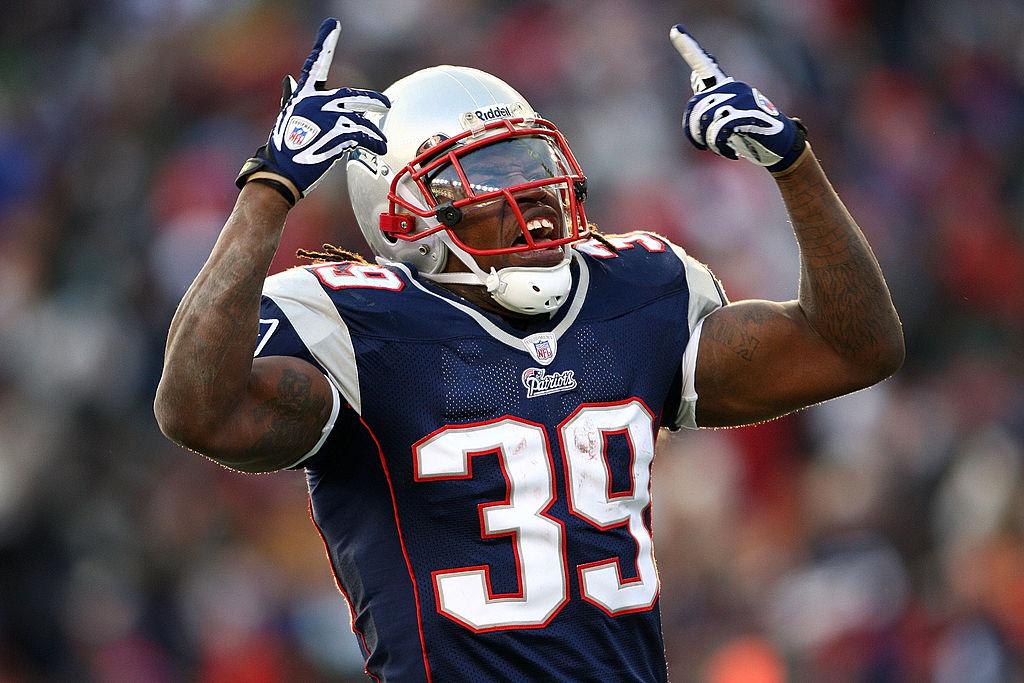 At first glance, Laurence Maroney didn't have a bad NFL career. He scored 21 touchdowns in four seasons with the Patriots and flashed as a kick returner.
Maroney impressed during the 2007 playoffs and averaged 4.6 yards per carry. His three playoff touchdowns went under the radar when the Patriots lost Super Bowl XLII.
Injuries limited Maroney to only three games in 2008. Although he played in 15 games a year later and scored nine touchdowns, Maroney only averaged 3.9 yards per rush. The sure-handed Maroney also fumbled four times and lost his starting role midseason.
New England traded Maroney to Denver in September 2010, but the change of scenery didn't help Maroney. He averaged 2.1 yards per rush in four games and was arrested on weapons charges that offseason.
St. Louis police released Maroney without charge because he had a permit to carry a concealed weapon. That still spelled the end for Maroney's NFL career, though.
Where is Laurence Maroney now?
This is a question with a difficult answer. Laurence Maroney has mostly laid low since his playing days ended.
Maroney retired with nearly $9 million in career earnings, according to Over The Cap. That is great money for a player whose career ended when he was 25 years old.
Maroney never went into coaching or took a broadcasting job. He hasn't turned into a spokesperson on commercials that air in the middle of the night.
Maroney's official Twitter account lists him as a hip-hop manager.
In September 2018, Laurence Maroney re-emerged at the University of Minnesota. The school inducted him into its athletics Hall of Fame.
Maroney and his trademark dreadlocks appeared at a Golden Gophers practice and posed for photos. Those were the first real sights of the former first-round pick in years.
Even if his NFL career ended early, Laurence Maroney at least has a spot in Minnesota's permanent history. For him, that may be more than a Super Bowl ring could have ever meant.