LaVar Arrington Signed 3 Massive NFL Contracts but His Career Ended at Age 28
If Lavar Arrington didn't pursue a career in football, he should have done something with finances.
The second overall pick in the 2000 NFL draft, Arrington entered the NFL with extremely high expectations. Arrington certainly impressed before a devasting injury ended his career.
So why should Arrington have gone into finance? Despite his career ending at age 28, Arrington earned three major contracts from the Washington Redskins and New York Giants.
LaVar Arrington played seven NFL seasons
RELATED: NFL Fans Just Got Critical Decision on Status of 2020 NFL Season
LaVar Arrington was one of the league's most dynamic linebackers when he played for the Washington Redskins.
In his first four seasons, Arrington totaled 21.5 sacks, three interceptions, six forced fumbles, and recovered seven fumbles. He broke up 32 passes and registered 37 tackles for loss.
Arrington earned Pro Bowl honors every year from 2001-03. A knee injury limited Arrington to four games in 2004. When he returned a year later, he struggled with the Redskins' scheme and didn't resemble his old self.
Arrington signed with Eli Manning and the New York Giants in 2006. He suffered a ruptured Achilles tendon in Week 7 and the Giants released him after the season.
The two-time second-team All-Pro linebacker never played again.
Arrington had good luck with his contracts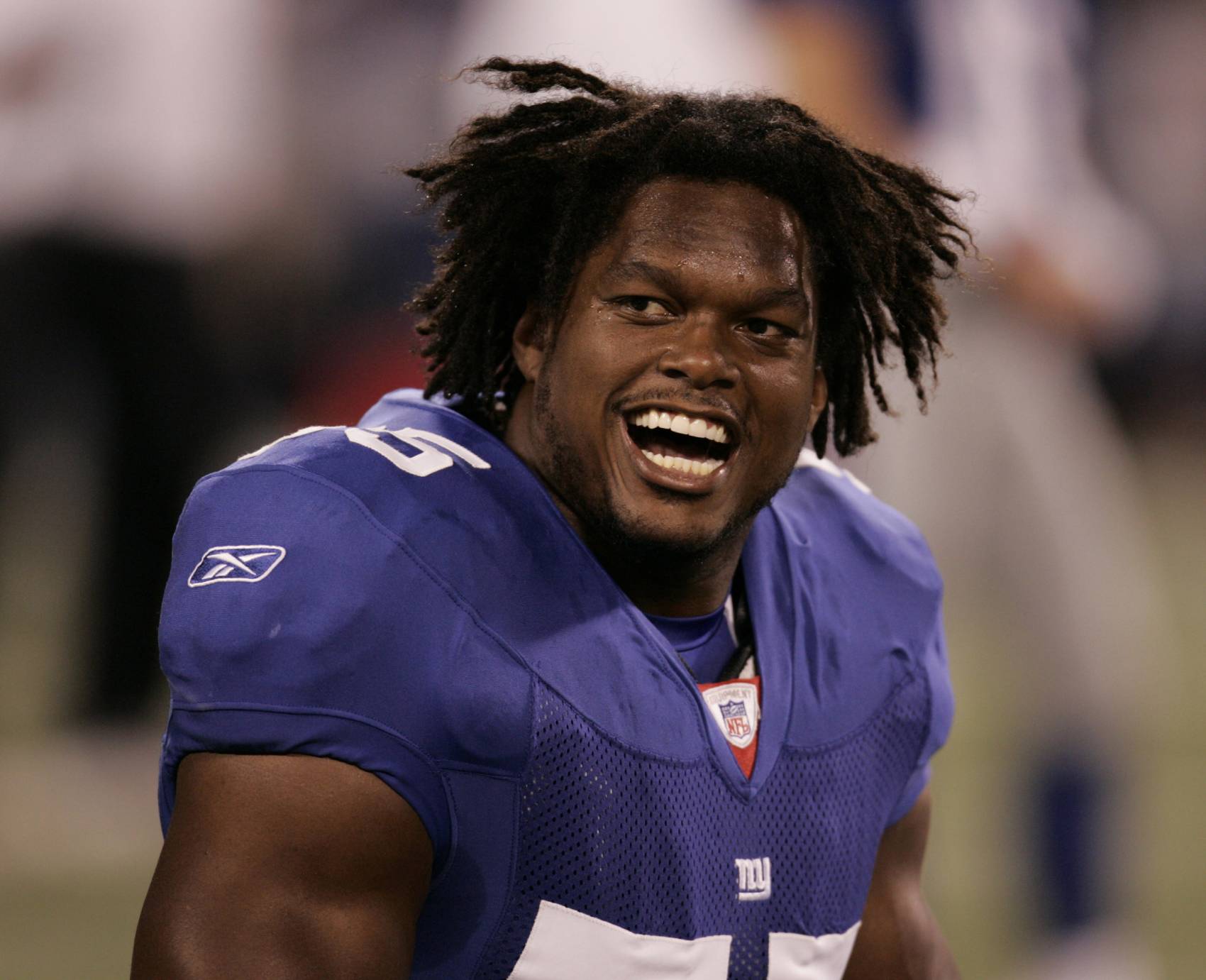 RELATED: Daniel Snyder Is in More Trouble, If That's Even Possible
LaVar Arrington might be partially why the NFL introduced rule changes to contracts, especially those involving rookies.
Arrington signed a six-year, $34.2 million rookie contract that included a $10.75 million signing bonus, the biggest in NFL history for a rookie. In theory, that should have kept him and the Redskins covered for a few years.
And it did until Arrington signed an eight-year extension with the Redskins in 2003. However, it turned out his agent, Carl Poston, mishandled the contract and cost Arrington $6.5 million worth of bonuses.
The NFLPA later suspended Poston for the botched contract. Arrington and the Redskins settled the contract in December 2005; Arrington would earn half of the $6.5 million, according to ESPN, and had opportunities to void his contract later.
Things became interesting a few months later. Arrington forfeited $4.4 million in bonuses to become a free agent and he signed with the rival New York Giants.
Arrington signed a seven-year contract worth nearly $4 million a year, a substantial deal given his rough 2004 and 2005 seasons.
Arrington earned nearly $44 million in the NFL, according to Spotrac. Considering the trajectory he was on before his final injury and how young he was when he retired, Arrington could have retired with close to $100 million had he stayed healthy.
Arrington is now an NFL analyst
RELATED: Jason Whitlock Boosted His Net Worth by Bouncing Between ESPN and Fox Sports
Although LaVar Arrington hasn't played in nearly 15 years, he has remained relevant in the NFL world.
Arrington spent a few years as a Redskins analyst before he joined NFL Network's NFLAM program in 2014.
Arrington now holds two primary jobs. He appears on various Fox Sports 1 programs and, when he's not on camera, is the head football coach at Maranatha High School in Pasadena, Texas.
Arrington has held that role since 2018 and is 13-9 through two seasons.