1 Down and 1 To Go In Laying Out Dale Earnhardt Jr.'s Xfinity Series Plans
Dale Earnhardt Jr. has picked Bristol for an appearance in the 2023 Xfinity Series, but he still has to announce his second choice.
Now that the NASCAR Hall of Famer has gotten the easy decision out of the way, Dale Earnhardt Jr. can wait to reveal where he'll make a rare additional appearance in the Xfinity Series this season.
It's of little consequence from a competitive perspective, but his decision matters to a fan base that remains rabid even though he exited full-time racing more than five years ago.
Dale Earnhardt Jr. will race at Bristol in the fall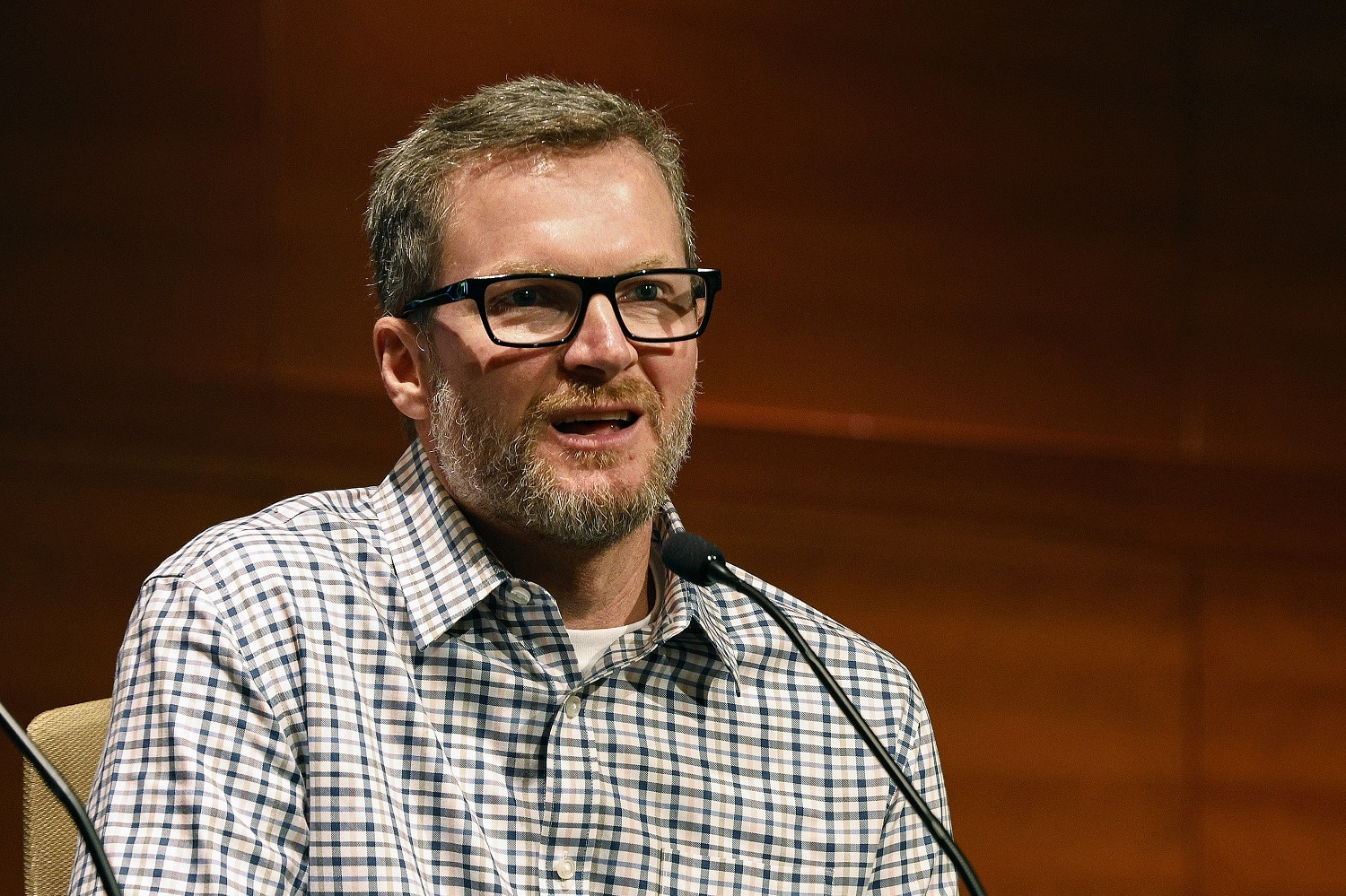 Retired NASCAR star Dale Earnhardt Jr. announced this week that he will return to the No. 88 Xfinity Series Chevy on Sept. 15 for the night race at Bristol Motor Speedway. It continues his tradition of making an appearance each season sponsored by Unilever, a longtime marketing partner of JR Motorsports.
"We've been partners with Unilever since the very early days of JR Motorsports," Earnhardt said in the announcement. "They've been with us as our program has grown and been an important part of our success – on and off the track. They're a key component of our company."
Tuesday's announcement was unexpected since Earnhardt made a splash a day earlier with the news he partnered with Kevin Harvick, Jeff Burton, and Justin Marks to buy the CARS Tour series.
However, the decision to race at Bristol wasn't a surprise. Earnhardt loves short tracks, and his one-offs since leaving full-time racing after the 2017 season have included two appearances at Richmond and one at Martinsville. He hasn't driven at Bristol in the Xfinity Series since 2017, when he placed 13th, so picking it now made sense.
One down, one to go for Dale Earnhardt Jr.
Fan favorite Dale Earnhardt Jr. surprised listeners in November when he revealed on a podcast that he would do more than just one Xfinity Series race this season. The last time that happened was 2017, his final year of full-time driving. Even then, it was just two Xfinity appearances.
Earnhardt won the Xfinity championship in 1998 and '99, his only full-time seasons, but averaged four appearances per season after that. Twenty-two of those races were at Daytona and seven at Talladega, tracks he's unlikely to fool with now as someone just dabbling.
His most frequent tracks as a part-timer other than the superspeedways were Bristol and Texas Motor Speedway (seven races apiece) and Charlotte (six). Richmond (five), Homestead-Miami (three), and Las Vegas (three) are the only others he has visited more than twice.
Earnhardt previously said his other appearance, sponsored by Bass Pro Shops, would also be in the second half of the season. That would leave Martinsville as an option except that it's the final elimination race for the Championship 4.
One obvious guess would be July 1 in Chicago as NASCAR takes its first shot at racing on a street course. The curiosity factor might be appealing to the driver, and the potential audience would certainly work for the sponsor even though NBA will air the race on the USA Network.
He's been mostly competitive in his recent Xfinity Series races
Dale Earnhardt Jr., 48, won 24 Xfinity Series races, the last coming at Richmond in 2016. That's the track he picked for his first appearance following retirement, and Earnhardt went there again in 2021.
The Cup Series returns to Richmond on July 30, but that weekend's Xfinity race is at Road America in Elkhart Lake, Wisconsin.
Here's the rundown on Earnhardt's results in the Xfinity Series since retiring:
Fourth at Richmond in 2018.
Fifth at Darlington in 2019.
Fifth at Homestead in 2020.
14th at Richmond in 2021.
11th at Martinsville in 2022.
Got a question or observation about racing? Sportscasting's John Moriello does a mailbag column each Friday. Write to him at [email protected].