Leave It to the Yankees to Set a New MLB Record
With a 4-2 loss to the Mets on July 2, 2019, the New York Yankees ended an MLB record 31-game stretch where the team hit at least one home run. It has been a marquee year for the most historically dominant franchise in all of professional sports, and the bats have been paying dividends in a league where hitting continues to dominate in ways it hasn't for years.
So what is behind the historic success? From individual performances to team-wide approaches, the Yankees are hitting the ball at a rate that professional baseball has never seen, and while the run may be over, they are showing no signs of struggling downs.

Obliterating the record
The 31-game game home run hitting-streak beats a 2002 record set by the Texas Rangers, who sent it out of the park for 27 consecutive games. The Yankees hit 57 home runs in the process coming from 14 players, with DJ LeMahieu and Gary Sanchez leading all hitters with eight home runs each. It is an astounding record and a reminder that hitting is making a comeback.

Big bats throughout the lineup
The Yankees have six players with double-digit home runs, meaning that pitchers do not have room for error when they are going against the Bronx Bombers. Gary Sanchez is leading the way with 23 home runs despite missing time with injury, but Luke Volt and Gleybor Torres are close behind with 17 and 19 apiece, respectively. DJ LeMahieu and Brett Gardner have a dozen home runs each, and Clint Frazier has 11.

Those who may not be in the running for a home run derby are also performing at a great pace, with several of the Yankees hitters having six or seven home runs. After missing a lot of time an injury, Aaron Judge also came back into the lineup and got seven home runs through 28 games. The Yankees, from nearly top to bottom, have figured out how to hit it out of the park, and defenses have nothing they can do about it. 

Sultans of swatting strategy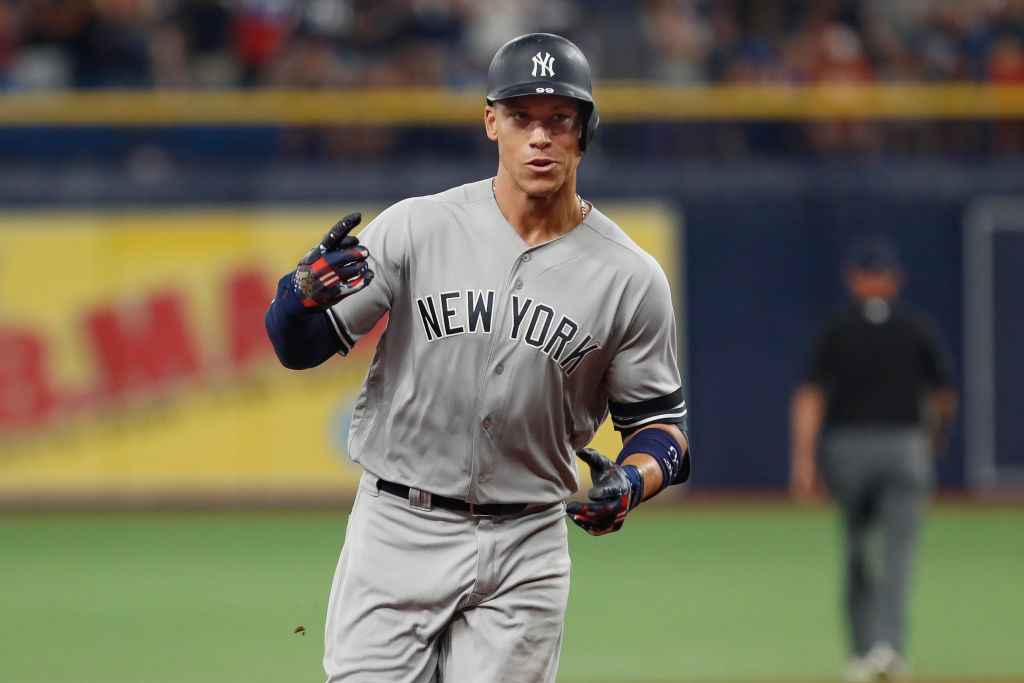 Some teams choose a more balanced approach to their hitting strategies, but the Yankees are clearly sending a message that they aim to hit it over the fence. Players such as LaMahieu are doing a fine job on their own hitting the ball, but opposing defenses are left stifled when they do not know whether or not the ball will be in play or not.

Home run hitting is back in Major League Baseball in a way that hasn't been done since Barry Bonds set records and players were being brought down by the P.E.D. scandal left and right. This is because teams are once again embracing the power game.

Is it sustainable?
Despite their success, the Yankees have struggled to stay healthy all year, and if the injury bug affects their hitters, they could struggle to score the ball at the rate they already do. However, the balanced effort coming from the ball club means that if one player is hurt, another capable home run hitter may take his place in the lineup. 

When October rolls around, the Yankees better hope that they are healthy if they plan to compete for a World Series. By the same token, they have done much of this without star players such as renowned hitters Giancarlo Stanton and Aaron Judge. If the best Yankees can stay on the field, the team could actually get better as it enters the second half of the season, and teams may need to figure out a strategy to stop them before the postseason comes along and the team is healthy.