From LeBron James to Aaron Rodgers: NFL Superstars Officially Joining the 'Player Empowerment Era'
It began with LeBron James. But player empowerment is now trickling into other sports, most recently into the NFL and into the welcoming arms of Green Bay Packers' quarterback Aaron Rodgers.
James became the first player in the modern sports era to use his status as a superstar to control his on-court destiny. James "took his talents to South Beach" to join Dwayne Wade and Chris Bosh. He had input in roster decisions in Miami. Then he went back to Cleveland, where the Cavaliers promptly traded for Kevin Love. Now James is in LA, where the Lakers have acquired both Anthony Davis and Russell Westbrook.
Rodgers seems to be following James' lead in bringing that level of control into the hands of NFL superstars.
Aaron Rodgers has made it clear the Player Empowerment Era is no longer reserved for NBA superstars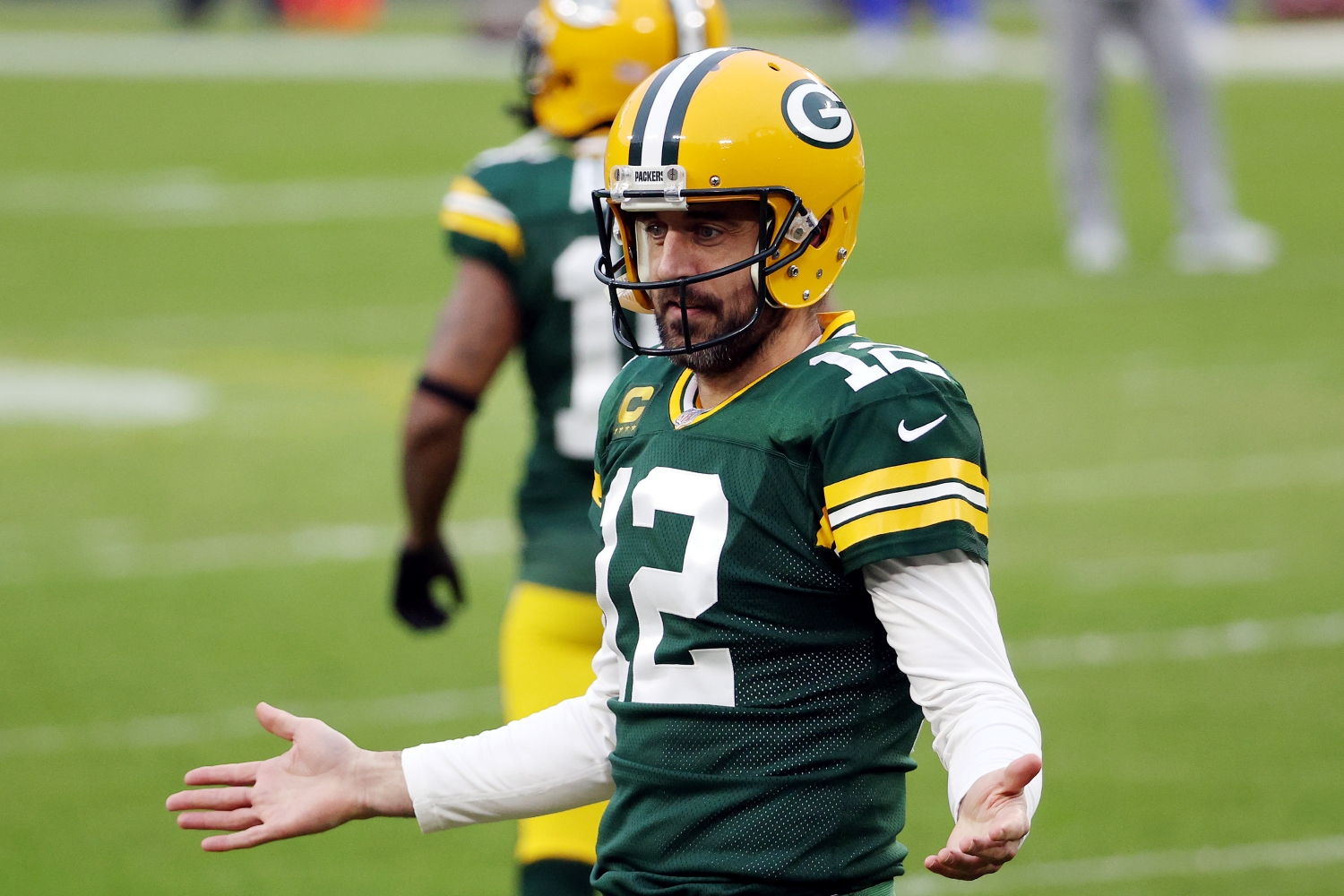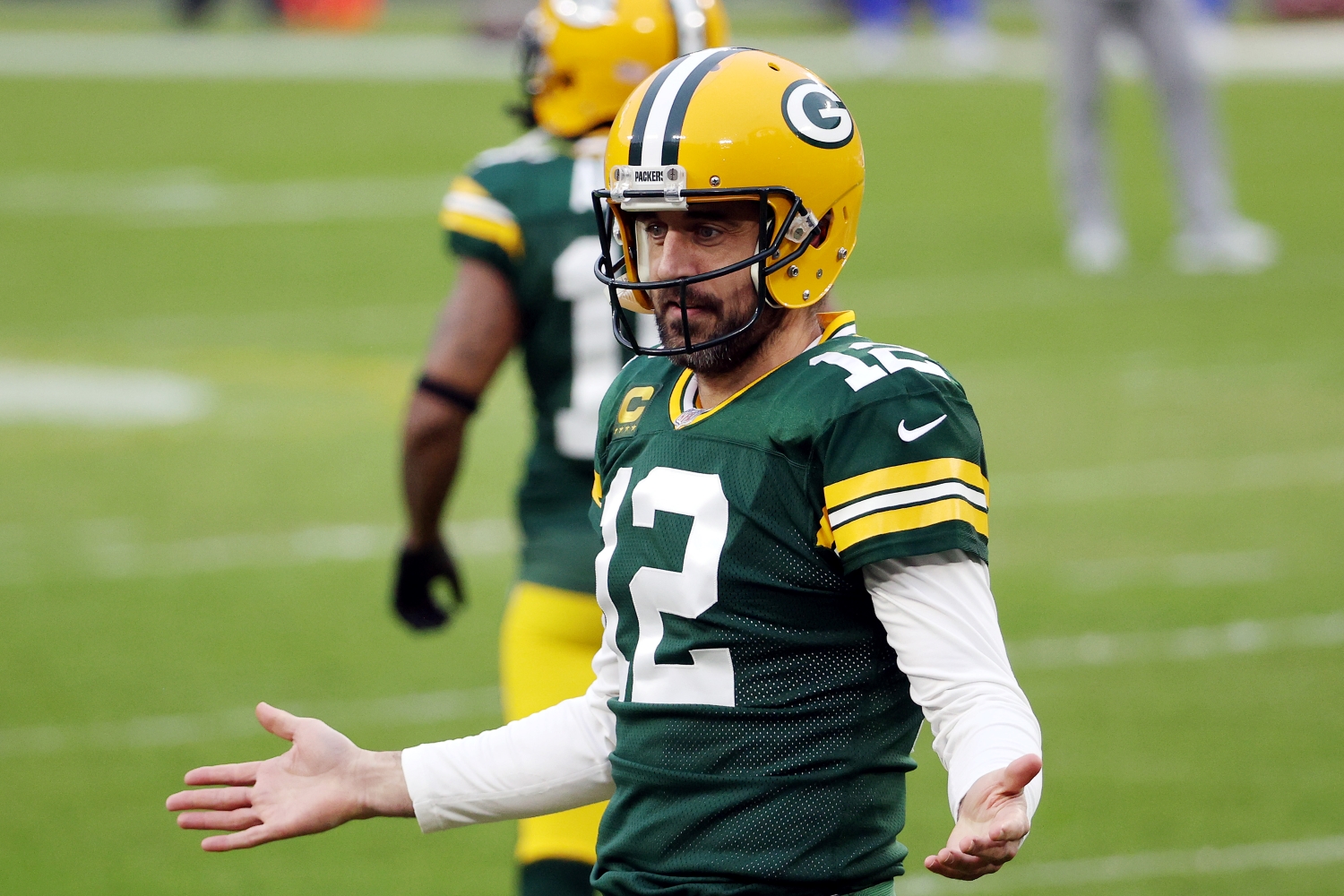 Player Empowerment lesson one: Market yourself.
The NFL offseason has been filled with drama, but no one seems to enjoy drama more than Rodgers. He was constantly in the sports news as stories popped up about his beef with the Packers' organization. He was also constantly in the celebrity news as stories popped up about him and his fiance, actor Shailene Woodley.
He didn't want anyone to forget about his time as a celebrity guest host of Jeopardy, either.
Then Rodgers returned to training camp in Green Bay and let his unfiltered feelings fly.
Rodgers is now following James' lead in roster building
Player Empowerment lesson two: Build your team's roster yourself.
Rodgers is not yet on James' level in this category, but he's well on his way. Last season's NFL MVP returned to Green Bay only on his terms. First, he and the Packers agreed to void the final year of his contract after this season; second, "mechanisms" were put in place for Rodgers to address his issues with the organization. No one quite knows what those "mechanisms" are, but it's probably safe to assume roster control is one of them.
For example, Rodgers wanted former teammate Randall Cobb back in Green Bay. The Packers obliged and traded for Cobb. In his 30-plus minute press conference held upon his return for training camp, Rodgers also said, "If you're going to cut a guy who was our second-best wide receiver in training camp last year, maybe run it by me."
He didn't hide his assumptions that everyone is coming to Green Bay specifically to play with him, either.
It sure seems like Rodgers has roster-building control with the Packers now.
Rodgers is now about to follow James' lead in controlling his own destiny
Player Empowerment final lesson: Force your way out of a situation you don't like into a situation you do.
Rodgers started dragging everyone down this road immediately after the Packers' loss in last year's NFC Championship Game. He continued the drama through the offseason and now brought it with him to training camp. The final year of his contract no longer exists; Rodgers is now free to do whatever he wants next season, and all signs point him away from Green Bay.
James left to go to Miami for a better chance at winning a championship, helping control player movement along the way. Then he did the same thing upon his return to Cleveland and now in his stop in LA.
So the question is this: If (when) Rodgers leaves the Packers, where does he go, and what will he demand when he gets there?