LeBron James' Latest Admission About Unusual Offseason Could Have Lakers Fans Concerned Ahead of 2021-22 NBA Season Opener
LeBron James is an expert at taking care of his body, like the NBA's version of Tampa Bay Buccaneers quarterback Tom Brady. James has rarely fallen prey to debilitating injuries as he prepares for his 19th season in the league. The Los Angeles Lakers star was every bit as wary of the state of his body this offseason, though that could actually be slightly troublesome for Lakers fans.
James typically avoids taking such an extended break from basketball-related activities during the summer. But that wasn't the case this time around, as LBJ said he took an inordinate amount of time off to make sure his ankle was fully healed. Is the 36-year-old finally showing chinks in the armor, and might his latest admission be something for the Lakers to monitor?
If nothing else, the health of James' ankle could be something to watch all season long.
LeBron James suffered a high ankle sprain that forced him to miss extended time during the 2020-21 season
LeBron James played at an MVP-caliber for a Lakers team that rolled along in cruise control for much of the 2020-21 season. But things changed in the course of a single play.
The Lakers went into a March 20 contest with the Atlanta Hawks at 28-13 and fresh off a four-game winning streak. They once again looked primed to challenge for a top seed in the Western Conference. However, their prospects of making a deep run took a severe hit when James suffered a high ankle sprain against the Hawks.
The injury forced James to miss over a month of action. He returned ahead of the playoffs but readily admitted to feeling pain and being bothered by the injured ankle. It didn't matter in the long run, as Anthony Davis' absence doomed LA in its first-round series against the Phoenix Suns.
In some ways, the early exit should have benefited LeBron's health. After so many years of playing into June, he finally had an extended offseason to get back to full strength.
Indeed, James is feeling healthy ahead of Tuesday's 2021-22 NBA season opener against the Golden State Warriors. Yet the unusual nature of his offseason gives Lakers fans cause for concern.
James admitted he didn't partake in basketball activities for the first two months of summer
LeBron James had so much difficulty managing the pain in his ankle that he totally had to reconfigure his offseason routine.
The four-time NBA MVP told ESPN's Dave McMenamin (h/t Harrison Faigen of SB Nation) that he "didn't do much basketball stuff" in the first two months of the summer, which is "rare" for him. James said he continued to train but simply didn't feel comfortable taking part in basketball-related activities.
Although this offseason looked quite a bit different for James, he insists the ankle feels healthy. The extra time off — which later included skipping most of the preseason action — appears to have done the trick.
Simultaneously, the sheer fact that LBJ understood he had to take it that much easier this summer could have fans worried about re-injury. That notion is elevated by the fact that James doesn't believe in load management.
LeBron does not play the game with injury in mind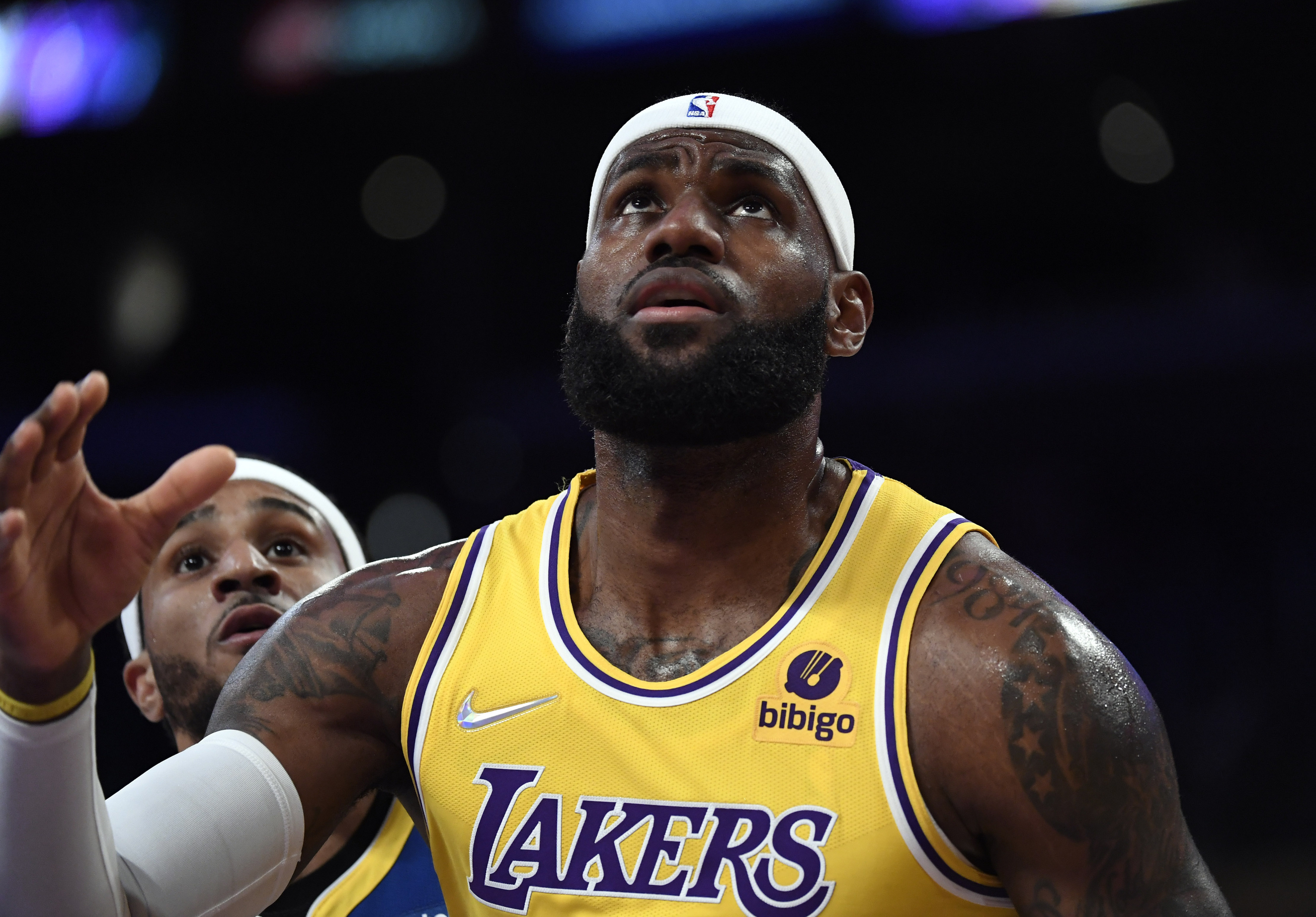 It's not uncommon for teams to exhibit caution with star players when they deal with nagging injuries. But LeBron James does not ascribe to the idea of load management, which could make things difficult for the Lakers.
James said he does not anticipate another minutes decrease after playing a career-low in minutes last season. He stressed that he does not play the game with injuries in mind. Still, it's important to remember he had less time to work on basketball. Yes, this is LeBron James, one of the most gifted and high-IQ individuals in NBA history. But LBJ still needs time to get in a rhythm.
The 17-time All-Star's insistence on maintaining a large workload could be frustrating for Lakers head coach Frank Vogel. Realistically, James' admission that the ankle injury necessitated him to take it easier should probably indicate that the team must be incredibly watchful in terms of his minutes while giving him the occasional off day.
Despite the strange offseason, LeBron James is no longer thinking about the injury. That's a bit of a nervy thing for Lakers fans to grapple with ahead of the regular-season opener against the Warriors.
RELATED: LeBron James Believes Lakers' Winless Preseason Still Helped Them Accomplish a Crucial Goal Before the 2021-22 Season-Opener