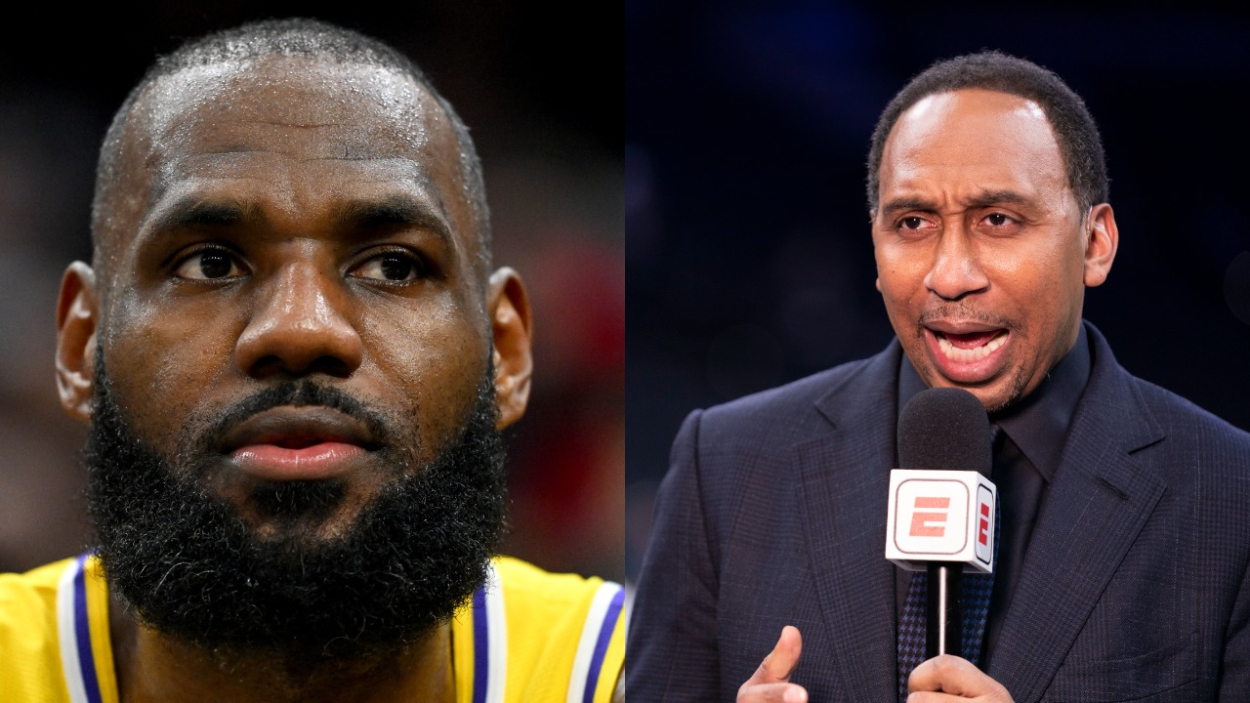 LeBron James' Bizarre Comments Leave Stephen A. Smith Utterly Confused
LeBron James is having a great year despite the Los Angeles Lakers struggling significantly, and James recently made some bizarre comments that left Stephen A. Smith confused.
LeBron James is playing at an unreal level for the Los Angeles Lakers this season. He's averaging his most points since he was 23 years old and is leading the league in scoring with 30.0 points per game.
But he's also playing on arguably the worst team of his career.
The Lakers are awful.
LA is 31-41 and in ninth place in the Western Conference.
However, despite his squad being the biggest disappointment in basketball, James recently made some bizarre comments about how much fun he is having this year. And his remarks left ESPN's Stephen A. Smith flat-out confused.
LeBron James says he is having the time of his life
It doesn't matter how bad his team is; LeBron James will always put on a show in Cleveland. So, although the Cleveland Cavaliers are much better than the Lakers, James went off against his old squad on March 21 and led LA to a win.
LeBron — who recently passed Karl Malone on the NBA's all-time scoring list — dropped 38 points, 12 assists, and 10 rebounds, and the Lakers won 131-120.
He then made some interesting comments after the game.
"I'm literally having the time of my life right now," James said, per ESPN. "The game's such a beautiful thing."
The King also said he doesn't care about the narrative surrounding his team.
"At my point in my career, I don't get involved in that stuff. I don't read about it, I don't hear it too much," he said, per ESPN. "… None of that stuff matters to me, I'm having a blast playing the game of basketball."
LeBron's comments left Stephen A. Smith confused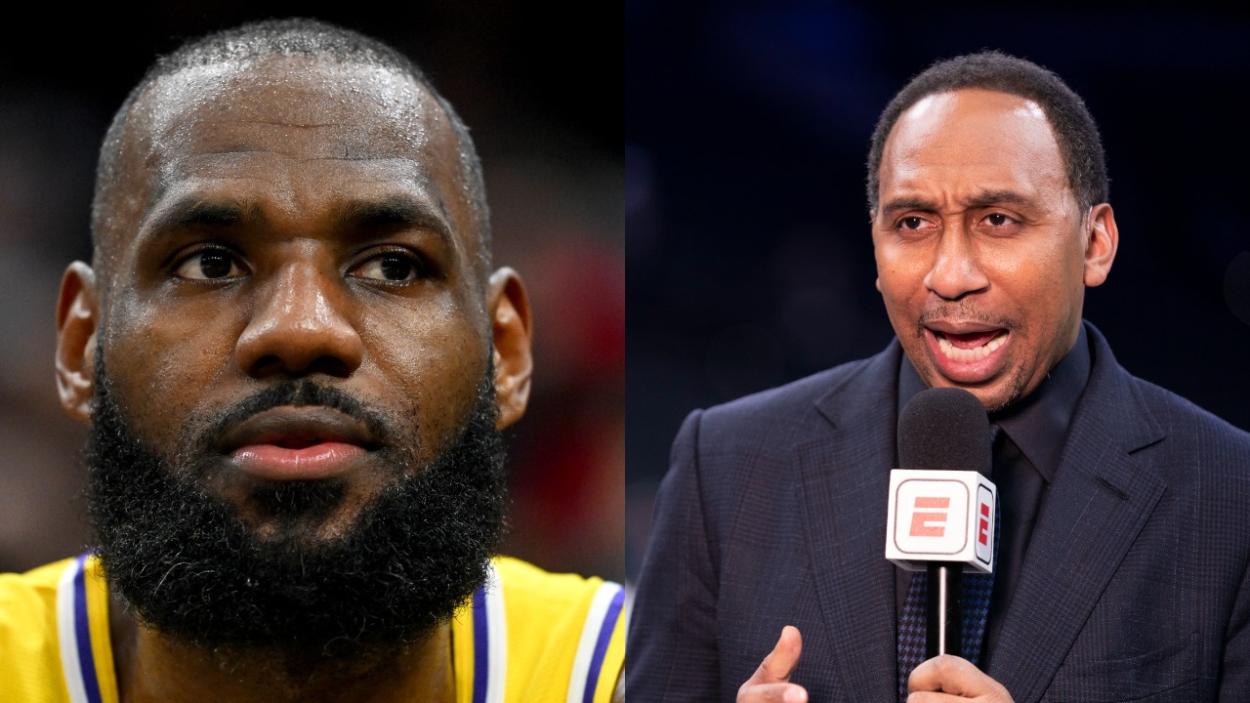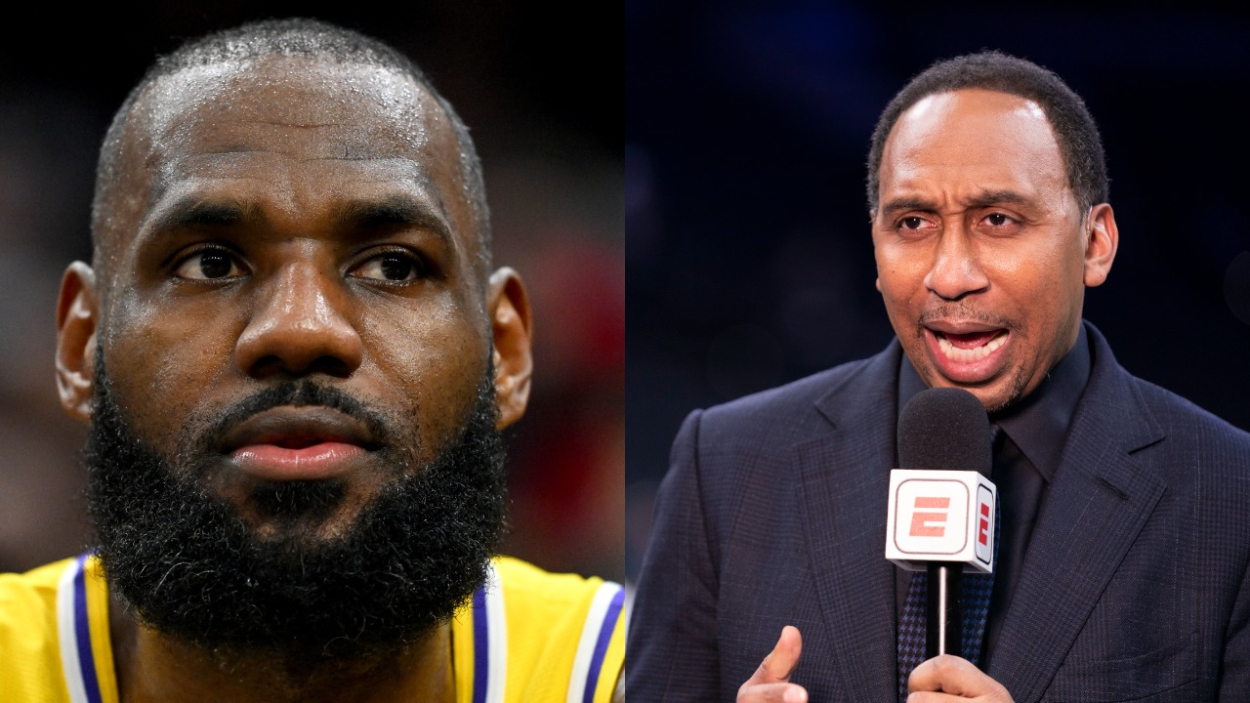 The always-opinionated Stephen A. Smith appeared on the March 22 episode of ESPN's Stephen A's World, and he was confused in regards to James' recent comments.
How can someone so worried about winning championships actually have fun on a losing team like the Lakers?
"The Lakers are the biggest disappointment of the 2022 season. But LeBron James; he says he's having the time of his life, and to my knowledge, he's not having the time of his life because he fell in love dancing at summer camp," Smith said, referring to the classic film Dirty Dancing. "LeBron is having the time of his life because, well, I don't know exactly. Maybe, he's lost his damn mind, to be quite honest with you, because all this time, I thought LeBron James was about winning. … Personally, I thought LeBron James would be quite miserable playing on this particular Lakers team."
Smith admitted that James is doing everything in his power to help LA win. He's having one of the best seasons of his career — at 37 years old. So, he's earned the right to be happy.
But still, how is losing fun?
"The rest of y'all on this sorry Lakers team, I don't want to see any smiles on any y'all faces," Smith said. "Because you've let LeBron James down considering the way he's playing. The Lakers have been struggling miserably, we know this. And they've underachieved miserably, and we know this, which is why it's hard to fathom why LeBron James is having the time of his life."
Don't take LeBron James' comments at face value
Stephen A. Smith is right to be confused. How could a four-time NBA Finals MVP in LeBron James actually enjoy himself during the type of season the Lakers are having this year?
But we probably shouldn't take James' remarks too seriously. He made them after a win, and one over his old team in his home state, nonetheless.
His actions during losses are more telling. LeBron has skipped talking to the media on multiple occasions this season. And during his team's disappointing performance against the Toronto Raptors on March 14, he slammed a ball into the court.
No one is faulting LeBron James for being mad this year. He's one of the ultimate winners in the sport and is on a bad team. Let's just not pretend he's been having fun all season. He has clearly shown signs of frustration.
Stats courtesy of Basketball Reference