LeBron James' Company Is Now Coming out With Its Own Documentary
Everyone has been enjoying The Last Dance documentary about Michael Jordan and the Chicago Bulls recently. LeBron James is still staying busy, though. In fact, James' company is coming out with a documentary of its own. It just will not be about him or his career. The documentary will actually be about the Houston Astros.
The Houston Astros' cheating scandal rocked the sports world
RELATED: A Houston Astros Cheating Scandal Ring Will Soon Sell for Thousands of Dollars
Back in January, the MLB suspended Jeff Luhnow, the general manager of the Houston Astros, for the 2020 season. The league also suspended team manager AJ Hinch for the season. This is in addition to the MLB fining the Astros as an organization $5 million and making them forfeit a first and second-round draft pick in 2020 and 2021. All of this was due to the league confirming in an investigation that the Astros cheated during 2017 and part of the 2018 season by using a camera-based, sign-stealing system, according to ESPN.
Shortly after the suspensions were issued, the Astros fired Luhnow and Hinch.
Since then, the Astros have hired Dusty Baker to be the team's new manager. The Boston Red Sox also fired their manager, Alex Cora, who was the bench coach for the Astros in 2017. Carlos Beltran had also recently been hired as manager of the New York Mets, but the Mets fired him as he played for the Astros in 2017. The league has not, and most likely will not, punish any players, though.
LeBron James gave his opinions about the scandal
RELATED: LeBron James Crushes Rob Manfred's Handling of Astros' Cheating Scandal
Saying that the Astros scandal rocked the sports world is putting it lightly. Even stars from other sports made sure to react to it, including NBA superstar LeBron James.
"Listen I know I don't play baseball but I am in Sports and I know if someone cheated me out of winning the title and I found out about it I would be f—ing irate! I mean like uncontrollable about what I would/could do!" James wrote on Twitter, according to ESPN. "Listen here baseball commissioner listen to your players speaking today about how disgusted, mad, hurt, broken, etc etc about this."

LeBron James
James also went on to say this, according to ESPN, "Literally the ball is in your court(or should I say field) and you need to fix this for the sake of Sports! #JustMyThoughtsComingFromASportsJunkieRegardlessMyOwnSportIPlay"
Now, LeBron James is taking things into his own hands. His company is helping with the making of a documentary about the big scandal. 
James' media company will produce a documentary about the Astros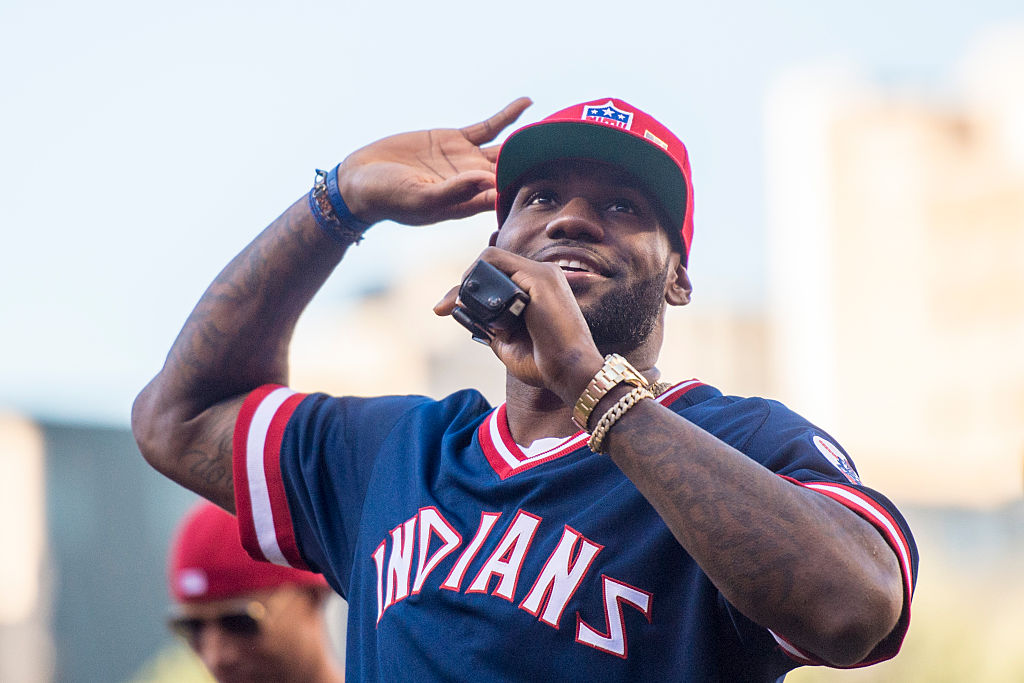 RELATED: LeBron James Is Being Forced to Pay the Lakers a Massive Amount of Money
On Friday, the streaming service Quibi announced that they will later release a docu-series tentatively titled, Sign Language, about the Astros' scandal according to Yahoo Sports. LeBron James' sports media company, Uninterrupted will produce the docu-series. In fact, Maverick Carter, who co-founded Uninterrupted with James, will be an executive producer, according to Variety.
"The documentary will transcend the baseball diamond to explore larger themes of greed, cheating, corruption, sportsmanship and social media activism," a Quibi press release said, according to the Houston Chronicle.
Quibi announced that Julia Willoughby Nason and Jenner Furst will direct the series, according to Yahoo Sports. They are known for directing Fyre Fraud, a documentary about the infamous Fyre Festival. 
The docu-series is also expected to use Uninterrupted's connections within the sports world. This is so that big-name athletes and reporters will be involved in it, according to Yahoo Sports.
While this sounds like it can be a huge success, it could also be a little awkward for LeBron James. Two-time MLB All-Star Alex Bregman has played in the majors for the Astros since 2016. The sports agency Klutch Sports Group, who also represents James as James is good friends with founder Rich Paul, now also represents Bregman, according to Yahoo Sports.
However, the Houston Astros really shook the world with their scandal and some people have been very emotional about it. None more so than LeBron James. Now, James' company will make sure that the Astros are still being held accountable for their actions. Get your popcorn ready.