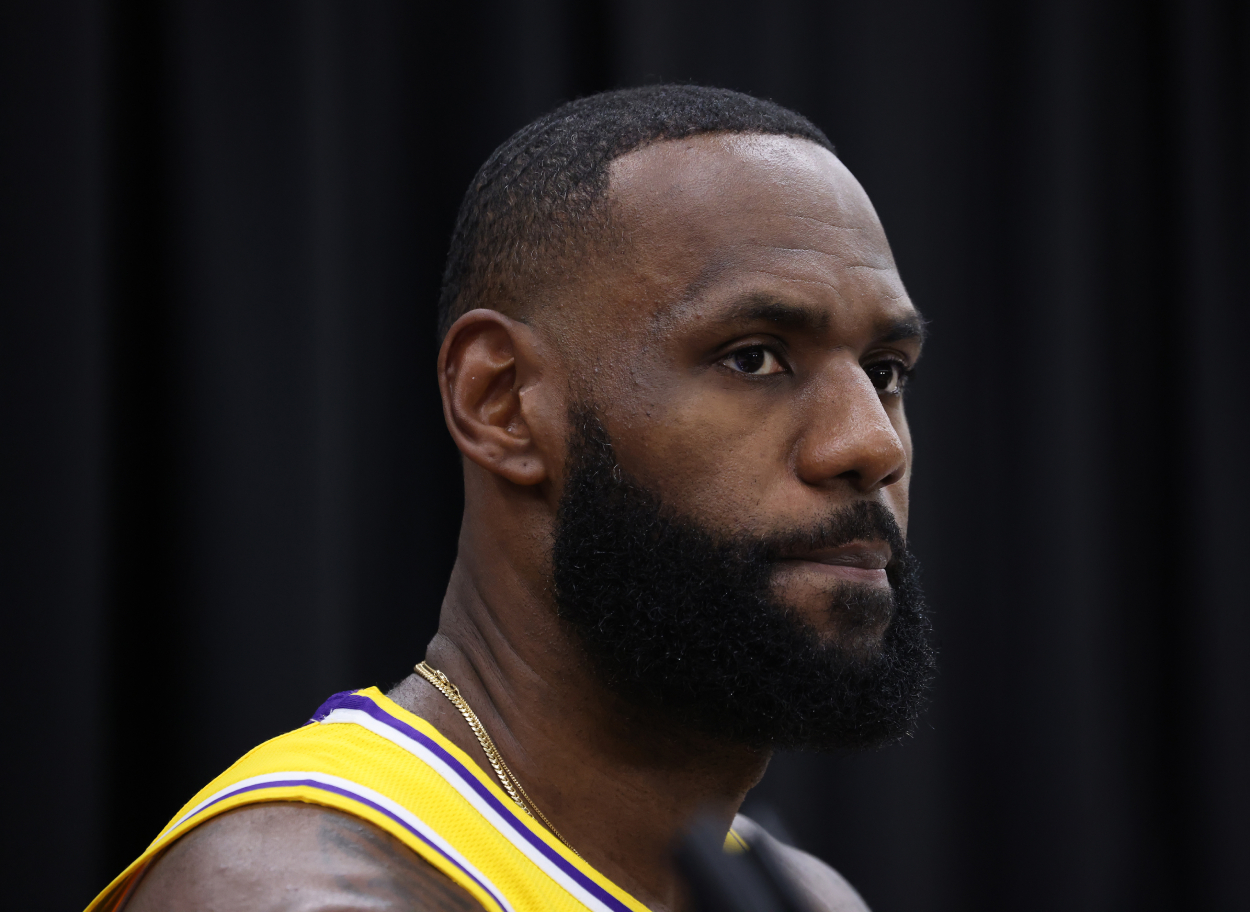 LeBron James' Controversial Comments Get Passionately Slammed by an Iconic NBA Legend: 'LeBron Is Just Plain Wrong'
LeBron James, who is vaccinated, recently made some controversial comments about the COVID-19 vaccine while at Los Angeles Lakers media day, and he has since been called out by various celebrities. Now, though, an NBA legend has an issue with his comments and recently sent out a message for James.
From TV personalities to notable names in sports, Los Angeles Lakers star LeBron James has recently received criticism from various types of celebrities following his controversial stance on the COVID-19 vaccine.
Now, an iconic NBA (and Lakers) legend has something to say: Kareem Abdul-Jabbar.
Abdul-Jabbar is a well-known activist, and whenever he shares his opinions on an issue, he does so in a logical, well-thought-out manner. Recently, he took to his Substack and gave his thoughts on James' vaccine comments.
LeBron James addressed the COVID-19 vaccine at Lakers Media Day
While at Lakers Media Day last week, LeBron James revealed that he has received the COVID-19 vaccine. But the future Hall of Famer refused to use his platform to encourage other Americans to get vaccinated.
"I know that I was very [skeptical] about it all, but after doing my research and things of that nature, I felt like it was best suited for not only me but for my family and my friends," James said, per ESPN. "That's why I decided to do it. … Anything that I talk about, I don't talk about other people and what they should do."
He continued: "I speak for me and for my family, and that's what it's about. … We're talking about individuals' bodies. We're not talking about something that's political or racism or police brutality and things of that nature. We're talking about people's bodies and well beings, so I don't feel like, for me personally, that I should get involved in what other people should do for their bodies and their livelihoods."
James also said that when it comes to speaking for others "and their individualities and things they wanna do," it's not his job.
Kareem Abdul-Jabbar has an issue with LeBron's comments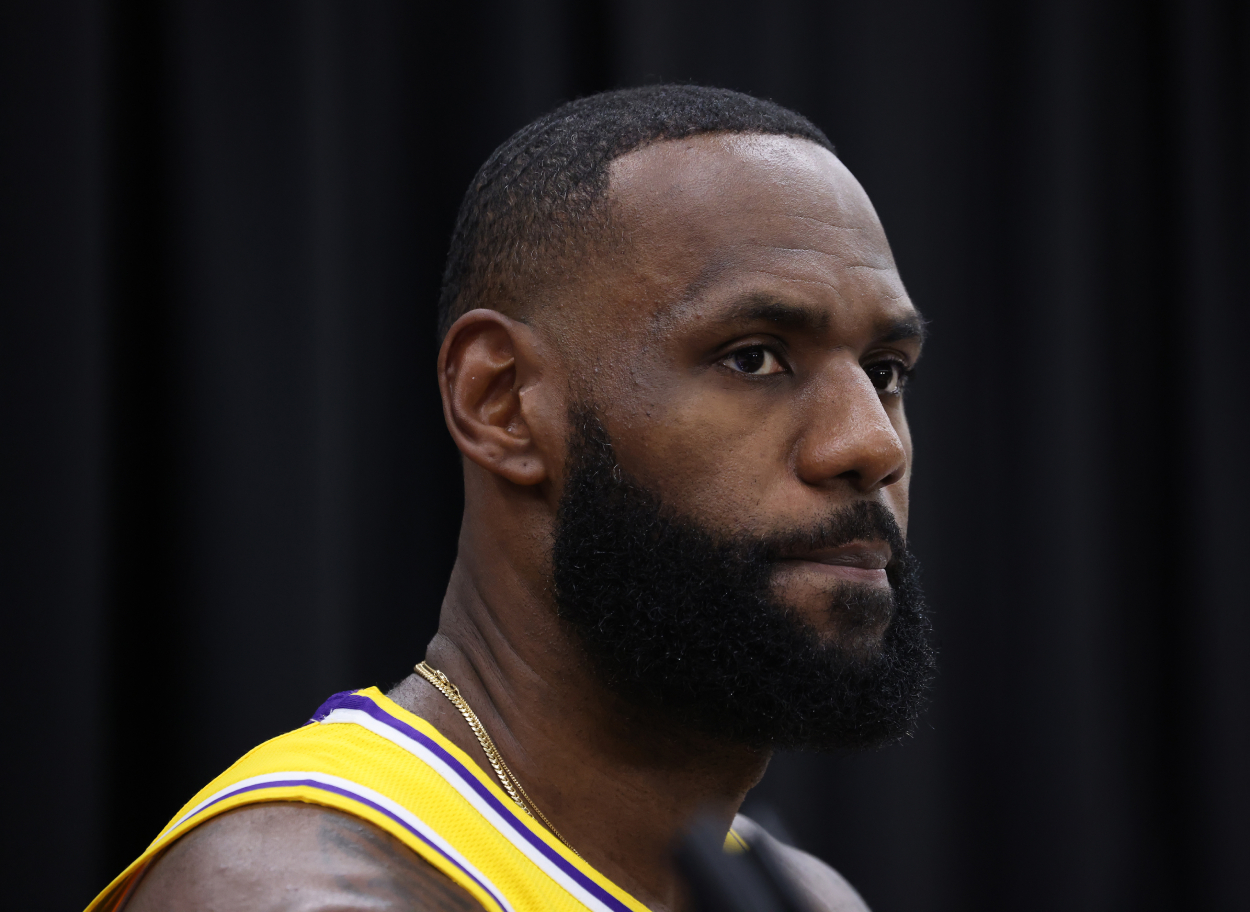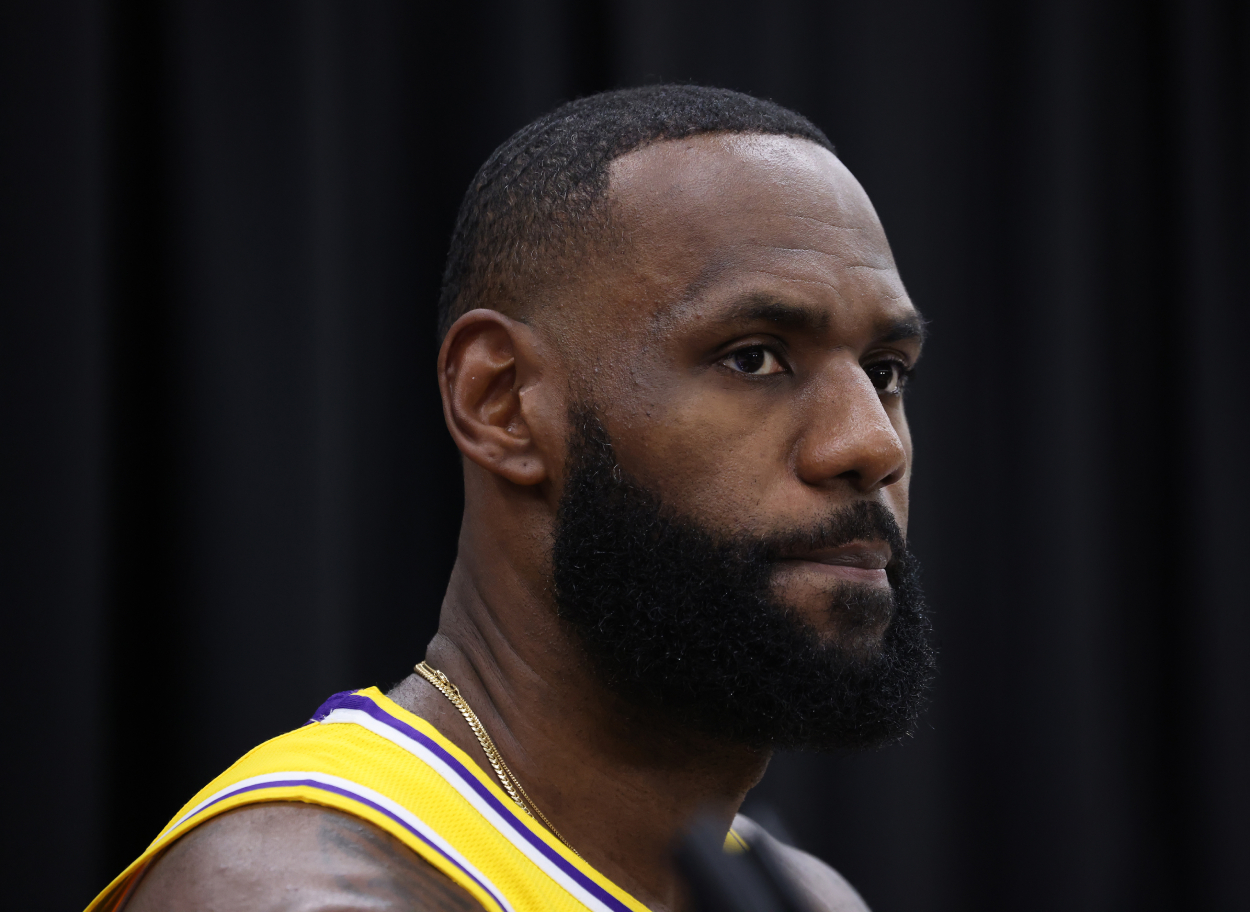 Kareem Abdul-Jabbar has been a supporter of the COVID-19 vaccine within the past year. He put unvaccinated players like Bradley Beal on notice in a Substack post last week.
On Oct. 4, though, Abdul-Jabbar had a message for James, starting out by saying he's "a huge fan of LeBron" for his on-court abilities and "as a humanitarian who cares about social injustice."
"But this time LeBron is just plain wrong—and his being wrong could be deadly, especially to the Black community," Abdul-Jabbar wrote on his Substack.
The NBA's all-time leading scorer then brought up how Golden State Warriors star Draymond Green essentially said that he believes everyone needs to "honor people's feelings," to which James replied on Twitter by saying Green "couldn't have said it any better."
"Actually, it couldn't have been said worse," Abdul-Jabbar wrote. "On the surface, it appears that Draymond and LeBron are arguing for the American ideal of individual freedom of choice. But they offer no arguments in support of it, nor do they define the limits of when one person's choice is harmful to the community. … We're all for freedom, but not at the expense of others nor if it damages the country."
He continued later on in the post: "The only support for Draymond's statement is his belief that when people 'press hard' there's something inherently wrong with their opinion. There is no logic to that statement. If I press hard against institutional racism (and other various injustices) … am I automatically wrong? On the contrary, the passion of those urging vaccines might suggest there's some urgency to their opinion."
Abdul-Jabbar ended his column by calling on all athletes and celebrities to encourage others to get the vaccine, which, of course, is what James refused to do.
"You either join the line (with buckets of water) to save your neighbor's home, or you stand by and let it burn because you don't owe them anything," he wrote.
LeBron James has received criticism from other stars
Abdul-Jabbar wasn't the first star to criticize James for his comments.
While appearing on The View, Whoopi Goldberg said, "It's not your job to tell people what to do, but you can suggest that you figured out that nobody grew a second head or a tail when they got the shot."
Boston Celtics big man Enes Kanter added (per CBS Sports): "Obviously, LeBron James, he's one of the faces of the league, and he should be the first one to go out there and say, 'Listen, everyone, I got the vaccine, and I'm encouraging everyone, my community, everyone, basketball fans, non-basketball fans, and sports fans are just going out there and get this vaccine, so we can save other lives.'"
James hasn't received flak from everyone, though. U.S. Senator Ted Cruz tweeted that he agrees with James' stance on it being someone's personal choice.
Maybe, James will change his tune. Maybe, hearing the opinions of fellow humanitarians like Kareem Abdul-Jabbar will show him the importance of encouraging his fans to get vaccinated. But for now, he will likely continue getting pushback from other stars who simply want him to do a little more when it comes to this issue.