LeBron James: Could He Really Leave the Cavaliers Again?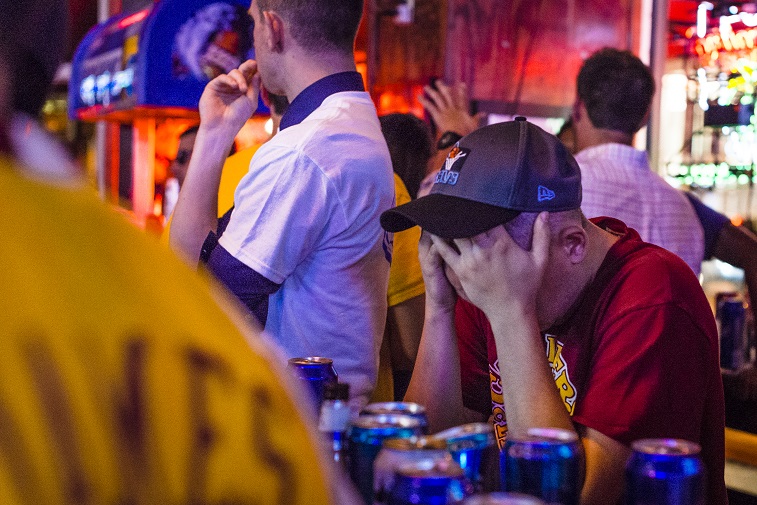 LeBron James couldn't break the hearts of Cleveland Cavaliers fans for a second time, could he? Well, maybe. It almost goes without saying that if James was to leave the Cavaliers for a second time in his career in order to chase a title elsewhere, then there wouldn't be a gesture big enough to get him back in the good graces of the city.
Yes, the Cavaliers made the changes that James likely wanted, including firing David Blatt and promoting Tyronn Lue to head coach. On top of that, the Cavaliers reportedly aren't worried that James could potentially leave again, according to Business Insider's Scott Davis. So, there's no reason to stress. Not now, at least. James and the Cavaliers are currently the No. 1 seed in the Eastern Conference with a 52-21 record. They're three games ahead of the Toronto Raptors, and a full eight games ahead of the Atlanta Hawks.
What's pretty amazing to think about, though, is what life would be like if the Cavaliers were in the Western Conference? Obviously they aren't, but it proves that they are definitely a step or two behind the main competition. If you put Cleveland's record up against the teams in the West, they would wrestle with the Oklahoma City Thunder for the No. 3 spot, while dealing with the Blake Griffin-less Los Angeles Clippers hot on their tail, just like the Thunder.
Life wouldn't be quite as nice in the West, and while the East has some talented teams, few of them could seriously contend with the likes of the Golden State Warriors, San Antonio Spurs, Thunder, or Clippers in a seven-game series.
What could make LeBron leave town?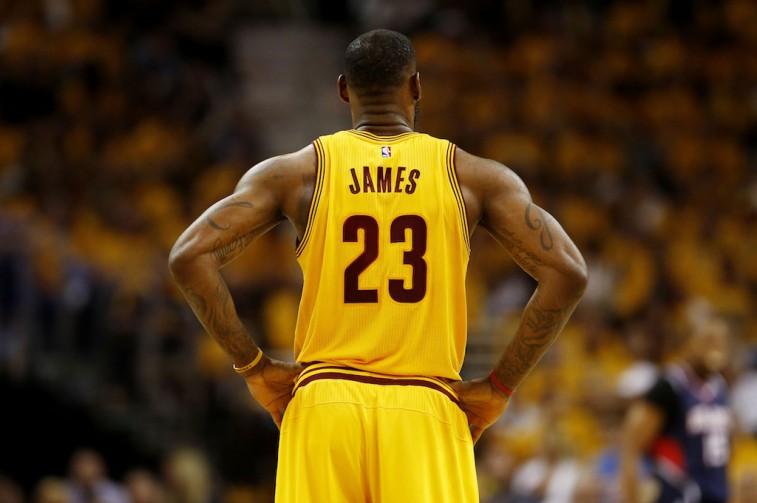 In all honesty, something internal would have to completely put James off. Or, the Cavaliers would have to fall short of an NBA title again, possibly by losing to an Eastern Conference team. Even if these things happen, the front office in Cleveland would likely do pretty much anything James wants in order to keep him. That could mean trading Kevin Love, drafting a player James would like, or making a big offseason move or two.
If you were to ask anyone in Cleveland's organization about the type of pull James has, not many would openly state it. However, Love was a name who could potentially have been moved at the 2016 NBA trade deadline, but he wasn't at the end of the day. Whether James had something to do with that or not, we're not sure. One thing is certain: If the Cavaliers don't get it together, then"King James" may explore his free agent options this offseason.
Currently, the Cavaliers have gone 6-4 in their last 10 games, including a loss to a Memphis Grizzlies that was literally missing four of their starters, per ESPN. If we're betting on it, we'll take James to stay in Cleveland and not break the hearts of the entire city once again. But, that doesn't mean things won't change if the Cavaliers have an early stumble in the postseason and don't even come close to making the NBA Finals.
Fortunately for the city and this team, there's little chance that the Cavaliers are knocked off early in the playoffs, due to the bottom few teams in the East's playoff picture not being nearly on Cleveland's level. Keep your eyes on James this offseason, because once again, he will be one of the hottest stories.
Follow Jeff Smith on Twitter @JSM8ith
Statistics courtesy of ESPN.com and Basketball-Reference.com.