LeBron James Initially Declined the Invitation to Star in 'Space Jam 2' but Changed His Mind Thanks to a Famous Actor's Bold Idea
The long wait is almost over. LeBron James' version of Space Jam — which has an all-star cast — will be here before we know it. After Michael Jordan's Space Jam became a massive hit and an iconic film that transcended both sports and pop culture 25 years ago, no other athlete really became big enough to fill Jordan's role in a sequel. That was until LeBron James came along, as Space Jam 2's release date is now set for this summer. However, despite James accepting the role, he initially declined it. 
LeBron James' 'Space Jam 2' will have an all-star cast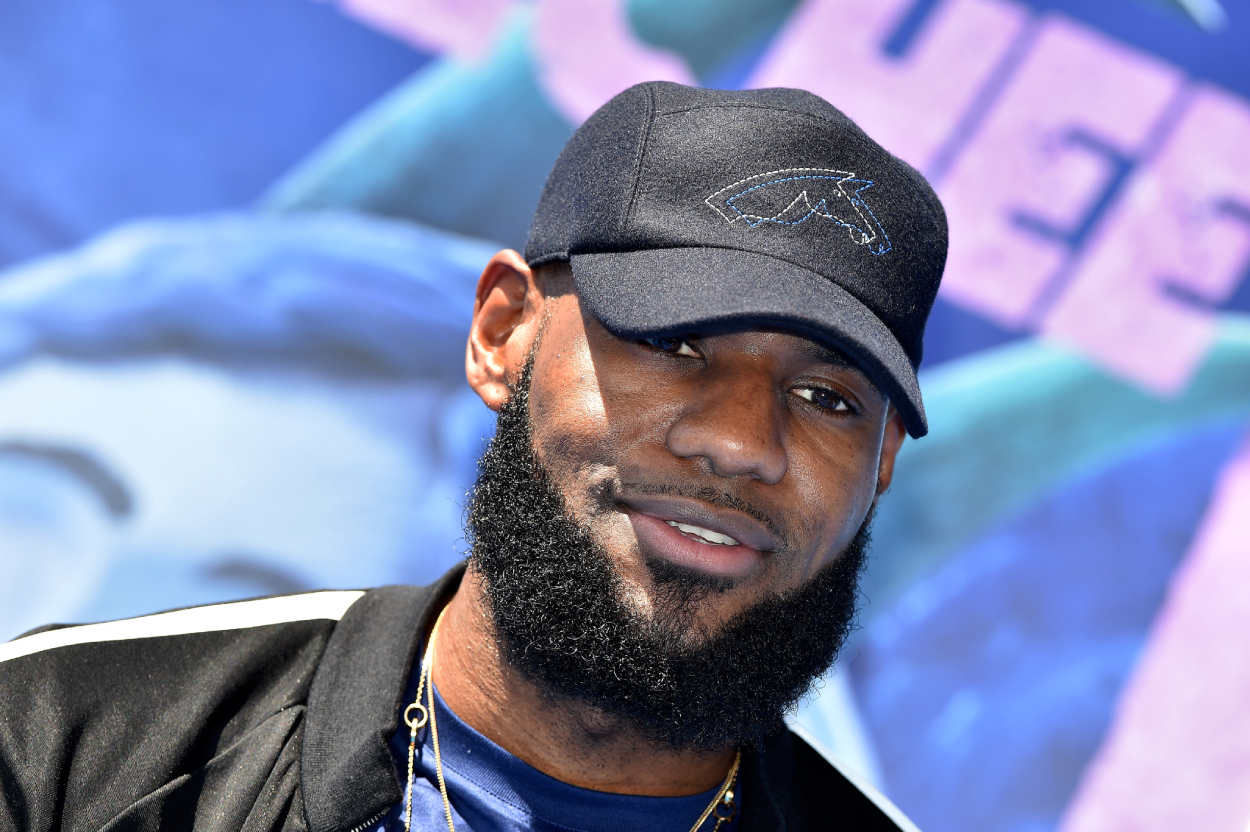 LeBron James' Space Jam 2 looks like it could be a massive hit.
The film appears to be about James losing his son to some sort of AI-generated world. For James to get him back, the LA Lakers star then must team up with the Looney Tunes.
In addition to the big name that is LeBron James, the Space Jam 2 cast consists of several other NBA stars. According to Newsweek, Damian Lillard, Chris Paul, Anthony Davis, Draymond Green, Klay Thompson, and Kyle Kuzma will all appear in the film. WNBA stars Diana Taurasi, Chiney Ogwumike, and Nneka Ogwumike will be in it as well.
That's not all, either, as some of Hollywood's finest will share the screen with James. Don Cheadle is the film's villain, Sonequa Martin-Green will star as James' wife, and Zendaya will be the voice of Lola Bunny.
LeBron James initially declined to star in 'Space Jam 2'
This 2021 version of Space Jam was not the first opportunity LeBron James had to star in the sequel. According to Entertainment Weekly, James was first approached about a second Space Jam 15 years ago. He ultimately declined the opportunity, though.
"I didn't think I was ready to do anything of that magnitude," James said, according to Entertainment Weekly. "I wanted to continue to focus on my game and give it as much as I could."
However, after he hosted Saturday Night Live in 2007 and appeared on Entourage in 2009, comedian and actor Amy Schumer thought that James would be great in her and Bill Hader's 2015 film, Trainwreck.
"Amy wrote LeBron into the script almost as a joke, because he was the dream person we thought we'd never get," director Judd Apatow said, according to Entertainment Weekly. "… One weekend, Bill [Hader] and I took him to lunch and pitched him the idea for his character. He got it immediately. I thought if he wasn't funny we could get something out of him, but then he shows up and his acting is very strong and he has this hilarious take on how he wants to do it."
After successfully acting in Trainwreck, James then finally decided to star in Space Jam. So, Schumer's idea essentially put everything into motion. In fact, in 2015, James' production company, SpringHill Entertainment, signed with Warner Bros, and Space Jam 2 then became official a year later, per Entertainment Weekly.
"In my younger days, part of my thinking was Space Jam was so good, how can I top this?'" James said, according to Entertainment Weekly. "There's always going to be conversations about LeBron trying to do everything Michael [did]. But I've gotten older, and you know who you are. You know what you stand for."
The 'Space Jam 2' release date could come during the NBA Finals
LeBron James has become a regular in the NBA Finals, as he has appeared in the championship series in nine of the last 10 seasons. However, if he and the LA Lakers make the Finals for the second consecutive season in 2021, he could ultimately be playing for his fifth NBA championship during the time Space Jam 2 comes out.
According to CBS Sports, the release date for Space Jam 2, also called Space Jam: A New Legacy, is July 16, 2021. It will be released in theaters and available on HBO Max. According to NBA.com, the NBA playoffs are from May 22 to July 22. So, July 16 would be right around the time that the NBA Finals would be taking place.
In the past, LeBron James has turned off his social media during the playoffs, which has helped him dominate. Here are his Finals stats with the Cleveland Cavaliers from 2015 to 2018.
2015: 35.8 points per game, 13.3 rebounds, and 8.8 assists
2016: 29.7 points per game, 11.3 rebounds, and 8.9 assists 
2017: 33.6 points per game, 12 rebounds, and 10 assists
2018: 34 points per game, 8.5 rebounds, and 10 assists
However, James kept his social media on during the 2020 NBA Finals in the bubble with the LA Lakers. He ended up winning the title that year, too. So, it will be interesting to see which route James takes if LA does, in fact, make the Finals. One would think he'd want to promote his movie on social media.
No matter which way he goes, LeBron James will have a busy summer.
Stats courtesy of Basketball Reference