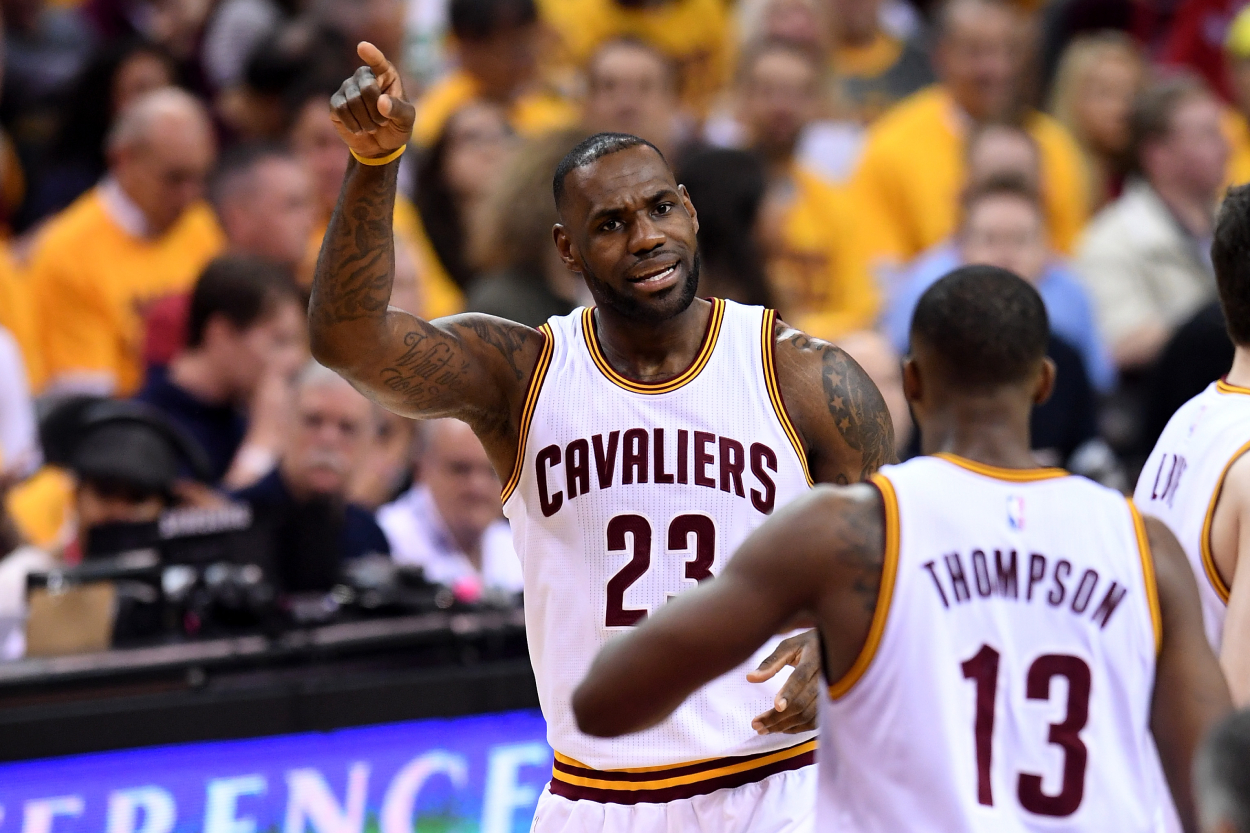 LeBron James' Disastrous History as 'LeGM' Goes Back to His Cavs Days
LeBron James has helped put together an awful roster with the Los Angeles Lakers. However, his disastrous run as "LeGM" started during his Cleveland Cavaliers days.
LeBron James doesn't hold the official title of Los Angeles Lakers general manager, but he might as well. He has the nickname "LeGM" for a reason.
NBA superstars hold an incredible amount of power. Given the direct impact they have on their franchises succeeding or failing, they typically have a lot of say in what moves their teams' front offices make.
James, however, is likely more powerful than any other player in NBA history. His organizations have historically wanted to keep him happy so that he doesn't pack up and switch teams, potentially leaving them in disastrous states that often require years of rebuilding. 
The Los Angeles Lakers are currently in that position.
LA is one of the most disappointing teams in basketball this season. The decision to trade for Russell Westbrook has backfired, and the Lakers' odd assortment of old stars has them at 27-31. So, do they keep building around James or prepare for his potential departure?
They might have to do the latter, but it isn't all their fault. James played a role in bringing Westbrook to the Lakers, continuing his awful run as "LeGM" that goes back to his Cleveland Cavaliers tenure.
LeBron has played a role in building this Lakers roster
Not too many people know how much say LeBron James actually has with the Lakers, but he at least holds some power.
In 2018, James discussed how "amazing" it would be for New Orleans Pelicans big man Anthony Davis to play with the Lakers (h/t ESPN). LA traded for Davis just months later.
This past offseason, rumors linked the Lakers to Demar DeRozan and Buddy Hield. However, James and Davis reportedly met with Russell Westbrook at James' house a couple of weeks before the Lakers eventually acquired Russ via trade.
No, James isn't the one officially signing off on these deals, but he plays, at the very least, a minor role in making them happen.
Bringing Davis to LA paid off for one season. The Lakers won a championship in his first year with the team in 2019-20. However, he has since struggled with injuries, playing in a combined 73 games the last two seasons.
Westbrook, on the other hand, has been a trainwreck from the beginning. He has looked like a shell of himself, and the move has resulted in the Lakers having a horrible record and sitting in ninth place in the West so far this year.
So, now that his team is underperforming, James appears open to possibly switching squads in the near future. And this wouldn't be the first time he has jumped ship after failing as a "GM."
LeBron James' disastrous track record as 'LeGM' goes back to his Cavs days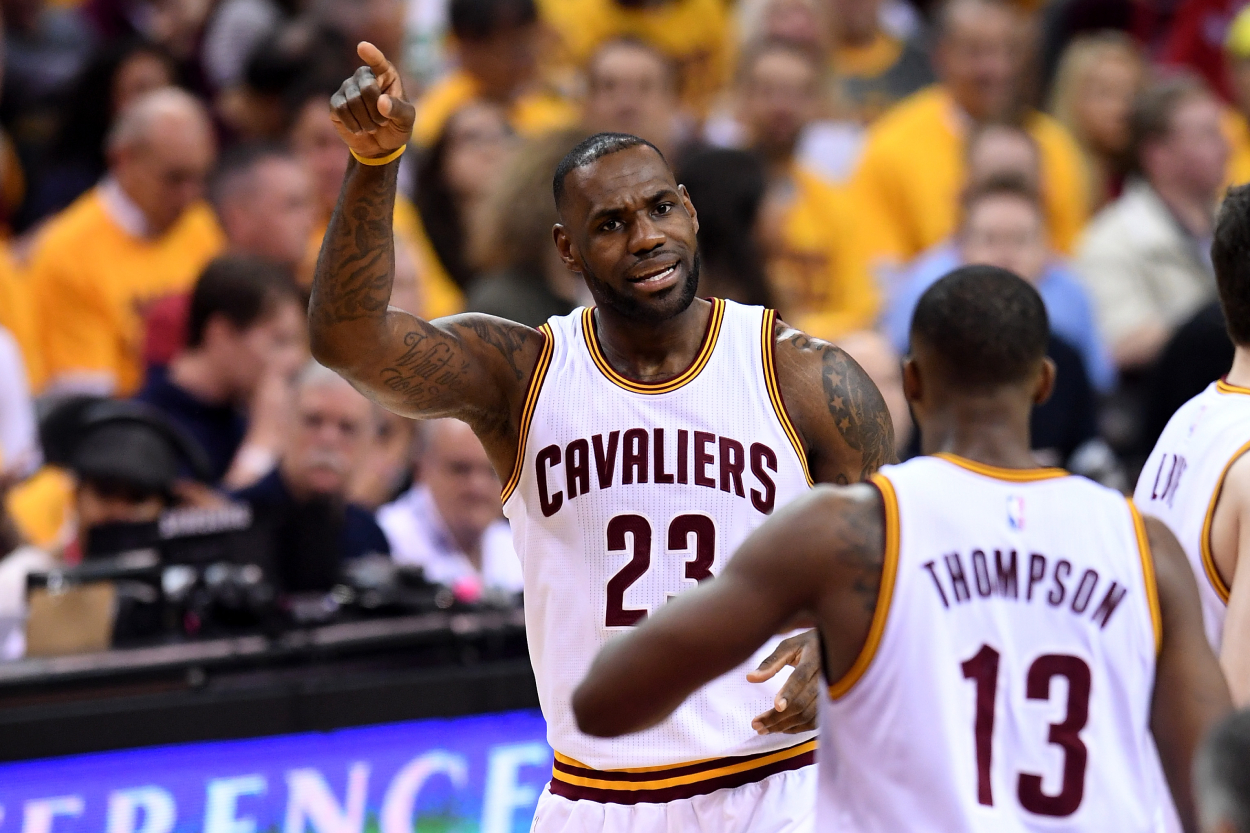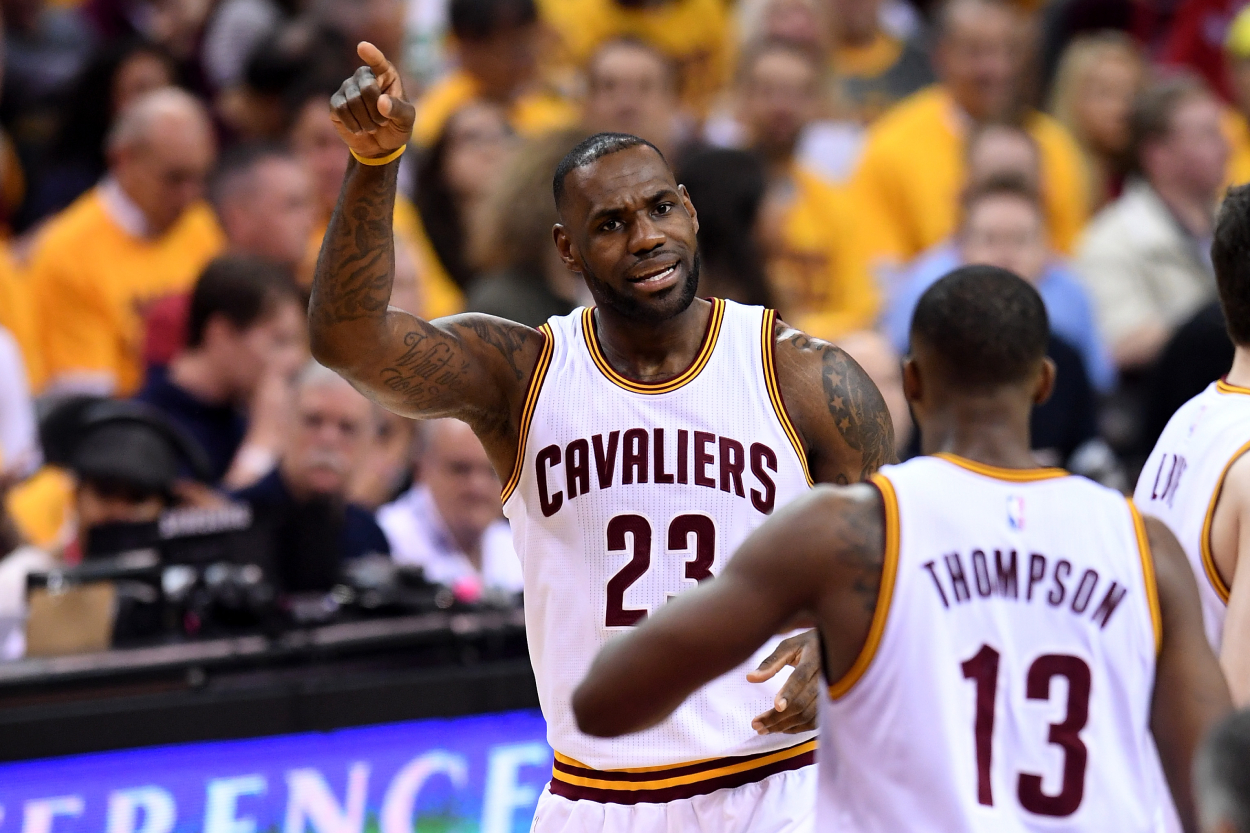 LeBron James hasn't just had front-office power with the Lakers. He had it with the Cavaliers, too.
In 2015, James put public pressure on the Cavs to extend power forward Tristan Thompson.
"Tristan should probably be a Cavalier for his whole career," James said, per Cleveland.com. "There's no reason why he shouldn't. This guy is 24 years old. He's played in 340-plus straight games, and he's gotten better every single season. It's almost like, 'What more can you ask out of a guy?'"
The following year — after the team won a title — he then pressured the front office to re-sign J.R. Smith.
"I hate coming into another season—two years in a row—with one of my big guns not here," James said, per Sports Illustrated. "So, for a leader of a team and for me personally, I just hate to deal with this s*** again. It's just too big of a piece to our team to have to deal with in another training camp."
His stranglehold on the Cavs resulted in them forking over more than $130 million to pay Thompson and Smith.
But like his moves with the Lakers, these deals had horrible consequences.
LeBron James' Lakers situation is similar to his past one with the Cavs
Paying Tristan Thompson and J.R. Smith all that money hurt the Cavaliers tremendously.
Thompson averaged just 7.4 points and 8.5 rebounds in the three seasons after receiving his extension. During the 2017-18 campaign, he recorded just 5.8 points and 6.6 boards per game.
After averaging 12.4 points for the Cavs in 2015-16, Smith, on the other hand, recorded just 8.4 in his next two years with James.
Those deals didn't pay off on the court for the Cavs and kept them from keeping pace with the Golden State Warriors, who had enough money to sign Kevin Durant after losing to Cleveland in the 2016 NBA Finals. The Cavaliers then didn't have the talent to keep James in 2018, so he went to the Lakers.
Now, the same could be happening to LA.
This Lakers team isn't going to compete for titles these next couple of seasons without making drastic changes, and James knows that. He recently laid the groundwork for his LA exit by talking about returning to his former team, the Cavs, playing with his son, Bronny, and the achievements of other general managers not named Rob Pelinka.
Yes, LeBron James is arguably the greatest player ever. But his talents as a general manager have failed time and time again, and he could soon treat the Lakers how he treated the Cavs.
The King could leave LA with the awful roster he helped put together.