LeBron James Does Not Seem Too Happy With a Former Cavaliers Teammate
While NBA players are strangely playing this year's NBA Finals in a bubble, many things are familiar for LeBron James. He is familiar with playing in the Finals, as this is his ninth trip in 10 years. James is also playing against his former team that he won two championships with, the Miami Heat. Additionally, James is playing against a former teammate. He did not seem too happy with this former teammate during Game 1 of the series either. The former teammate is Jae Crowder.
LeBron James played with Jae Crowder on the Cleveland Cavaliers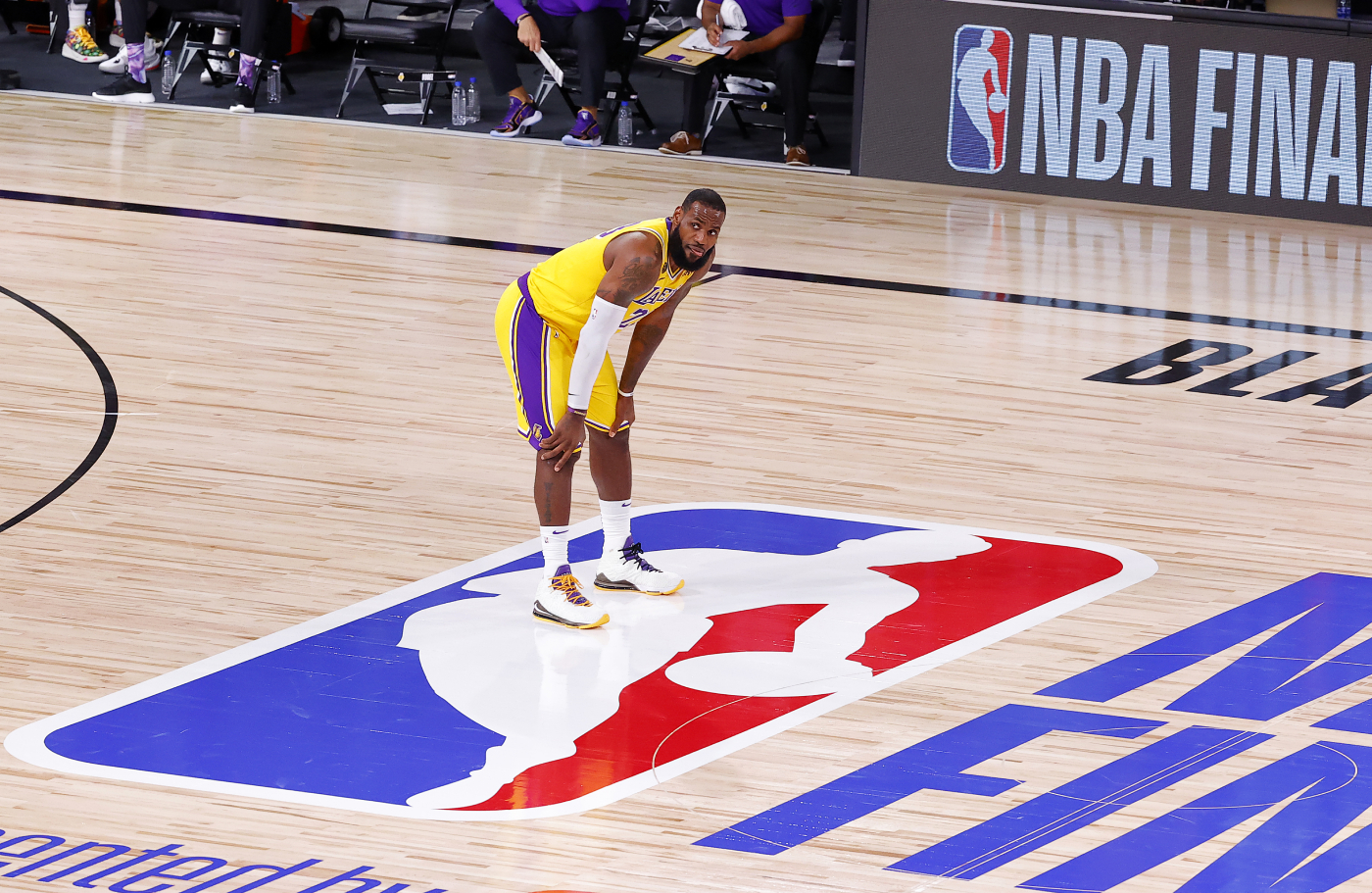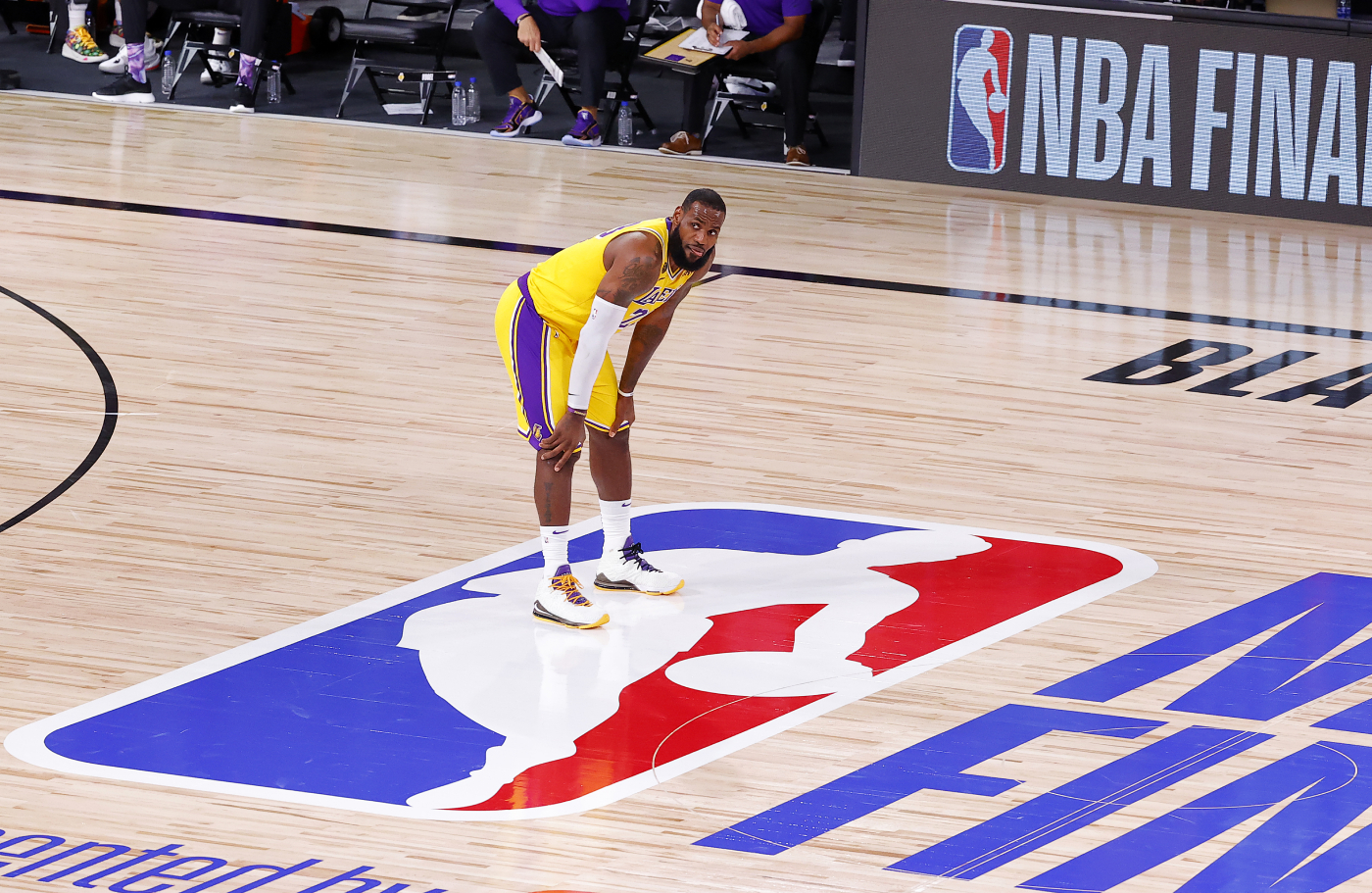 Crowder was traded to the Cleveland Cavaliers in 2017 as part of Kyrie Irving-Isaiah Thomas trade. While playing with the Boston Celtics the two seasons prior, Crowder played well. He averaged around 14 points per game in each of those seasons, and in 2016-17, he shot nearly 40% from 3-point range.
However, on the Cavaliers, Crowder did not play nearly as well. He ultimately averaged 8.6 points per game in 53 games with the Cavs that year, and he shot 32.8% from 3-point range. The Cavaliers struggled mightily too. After going to three consecutive NBA Finals, they were just 30-22 through 52 games and had gone 7-14 in their last 21 games with some bad losses. They lost by 28 points to the Minnesota Timberwolves, 34 points to the Toronto Raptors, and 24 points to the Oklahoma City Thunder.
The losses led to the Cavaliers ultimately making a bunch of trades at the trade deadline, and Crowder ended up getting sent to the Utah Jazz.
Crowder has discussed his time with the Cavaliers since then
Following the trade, Crowder said this once he had started playing with the Jazz.
"These guys, they've welcomed me since I walked in the door, and playing on the court with them was very, very, very fun," Crowder said, according to NBA.com. "I got back to having fun playing basketball. What a great group of guys. It couldn't have worked out any better."
Additionally, he later said this about the challenges of playing with LeBron James.
"It's a bit of an adjustment for anybody," Crowder said on NBA TV's GameTime in 2018, according to Boston.com. "The best thing you can do is have time with him and play with him. I think if you play alongside him for quite a while, you seem to get better with time. It's a bumpy road there — in a stretch where you just have to be patient and trust the process. He's a great leader. He tells you exactly what he sees on certain plays. It is a process with guys getting more comfortable with how he plays and how the system is over there."
None of these were massive shots, but it certainly doesn't seem like Crowder had the time of his life while playing in Cleveland.
LeBron James didn't seem too happy with him during Game 1 of the NBA Finals
James and his LA Lakers team are now in the NBA Finals, and they are playing against Crowder and the Miami Heat. While James and Crowder were maybe teammates before, you definitely couldn't tell in Game 1.
During one play, James and Crowder both went after the ball. Once the ball was no longer near them, it appeared that Crowder pulled on James' arm and shoulder. 
Then in another play, James got an offensive rebound over Crowder, and while he went back up with the ball, he got fouled. After the play, James slammed his hand on the ball, and then it looked like he and Crowder exchanged some words.
"Former teammates LeBron James and Jae Crowder exchanging words under the basket after Crowder held James right arm/shoulder on that loose ball at the other end," Michael J. Duarte of NBC LA tweeted. It's not clear what they said to each other. Marc J. Spears of ESPN, though, suggested that James said something regarding Crowder being a smaller man in physical stature, but has since deleted the tweet and hasn't clarified it any further.
Whatever James said, it seems pretty clear that he was not too happy with Crowder in Game 1.
LeBron James and Jae Crowder did play together on the Cavaliers, but right now, as their teams face off in the NBA Finals, they are mortal enemies.
Stats courtesy of Basketball Reference