LeBron James' Dominance as NBA All-Star Captain Could Foreshadow His Post-Basketball Career
NBA All-Star Weekend was crammed into one night this year, but it was still a star-studded event. LeBron James and his team took it to Team Durant in the All-Star Game, winning the exhibition contest 170-150.
LeBron James continues to exert his dominance in the new NBA All-Star Game format. Over the past few years, he's found success flexing his general manager muscles, which could signal his next venture after his basketball career.
Team LeBron dominates Team Durant in the 2021 NBA All-Star Game
RELATED: How Much Money Do NBA Players Make From the All-Star Game?
LeBron James' All-Star roster was stacked with talent, having three MVP winners in his starting lineup, including himself. In his fourth season as captain, The King selected Giannis Antentokounmpo, Stephen Curry, Luka Doncic, and Nikola Jokic as his starting five.
James' bench also contained a diverse set of superstars. Two-way wing players Jaylen Brown and Paul George combined for 39 points in 52 minutes of playing time. Star guard Damian Lillard made his presence felt on Team LeBron, dropping 32 points. Big men Rudy Gobert and Domantas Sabonis played sparingly and combined for 12 ponts. 76ers star Ben Simmons was on the roster but didn't play for Team LeBron because of COVID-19 protocols.
Antentokounmpo led the way for Team LeBron with 35 points and a perfect shooting night. Curry and Lillard stole the show with their 3-point marksmanship as they both shot 8-16 from beyond the arc. Even though James didn't play much, the star power he put together got the job done.
It should be noted that James' squad didn't face a full-strength Team Durant. Kevin Durant was out with injury, Joel Embiid missed the game because of COVID-19 protocols, and Anthony Davis didn't play because of a calf strain. All that matters to the four-time Finals MVP is his unblemished record as All-Star captain.
LeBron James is the perfect NBA All-Star captain…literally
RELATED: The 25 Worst NBA All-Star Selections of All Time
It's been four years since the All-Star game changed its format allowing player captains to pick their teams. The King has been a captain each year, and he's put together impressive rosters each time. James' latest victory makes him 4-0 as an All-Star captain.
He's beaten four teams selected by three different captains. The 17-time All-Star has channeled his inner general manager, building some dominant teams during his time as captain. Many have thought that James is a player-GM, and he is fueling those rumors with his perfect All-Star Game record.
"I always try to pick the right team. I've been lucky enough for four years to pick the right team, guys that want to compete and play to win. I've been on the winning side of all four. I hope that they allow me to retire from being an All-Star captain. So I can retire with a perfect 4-0 record," said James, according to an NBA video shared on the league's Twitter page.
The King has dominated the NBA both on and off the court. Could LeBron James' exceptional GM skills in the All-Star Game lead to a new career path once he retires from the league? 
Could LeBron James become a general manager after his NBA career?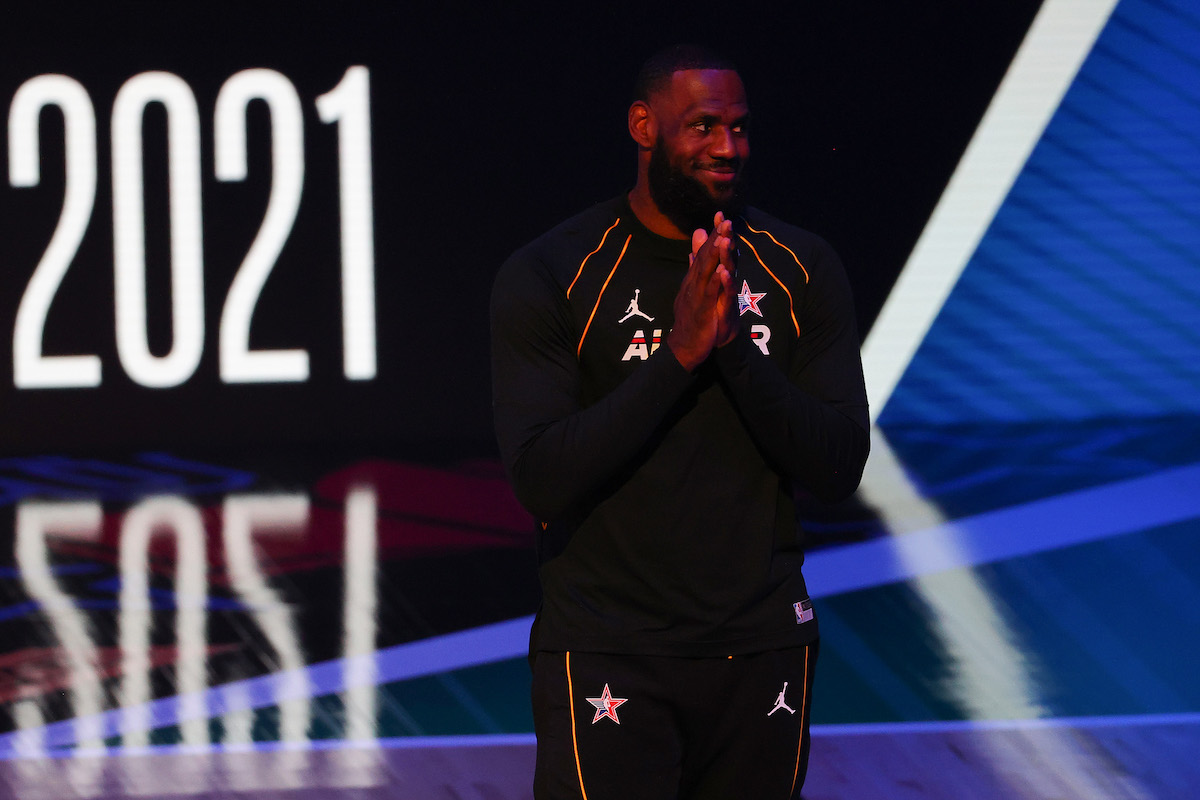 RELATED: LeBron James Kills the Nagging Narrative That Has Surrounded Him All Season
Despite playing at an elite level at 36-years-old in his 18th NBA season, LeBron James will have to retire at some point. Given his track record as a captain in the NBA All-Star Game, the four-time champion could have a job as a general manager in his future. He's been vocal about his desire to be in the front office after his basketball career is over.
"I have to run that franchise not only to compete for a championship but also for the fans, for the city and everybody that's involved…Ain't no maybe about it, I'm going to do that s—," James told The Athletic in 2014.
James's determination is commendable, but running an NBA team is different from being an All-Star captain. He won't have a pool of superstar players to choose from every offseason and will have to adhere to a salary cap and tampering protocols. Plus, there aren't any real consequences in an All-Star Game, while being a bad GM would result in James losing his job.
LeBron James' exceptional GM abilities showed themselves again during All-Star weekend. The Lakers star didn't have to break a sweat as his talented roster did most of the work for him. He isn't done playing basketball yet, but those team-building skills could serve him well in the future.
Stats courtesy of ESPN