LeBron James' Dominant Run in the Western Conference Has a Denver Nuggets Star Fed Up
LeBron James has been atop the NBA for what seems like forever. He has had a ton of success in the playoffs over the years, which has led to his teams sending many different players home. Now, in his 17th season, James is continuing to do that with the LA Lakers as he and LA are in the Western Conference Finals. However, his dominant run with the Lakers has a Denver Nuggets star fed up — Paul Millsap.
LeBron James and Paul Millsap met in the playoffs two years in a row
Paul Millsap played for the Atlanta Hawks for four seasons from 2013-14 through 2016-17. Those were some of his best seasons in the league too, as Millsap ended up earning four consecutive All-Star selections. The Hawks also had some pretty good teams while he was there, as they reached the playoffs each season and even went 60-22 in 2014-15.
However, LeBron James and the Cleveland Cavaliers got the best of them in two of those seasons. The Hawks were excellent in 2014-15 as they had the No. 1 record in the Eastern Conference, and ultimately reached the Eastern Conference Finals. However, once the Hawks faced James and the Cavaliers in the conference finals, they fell apart. The Cavs ended up sweeping them, winning the series 4-0 to reach the NBA Finals.
James and the Cavs didn't have Kevin Love in that series, and Kyrie Irving only played in two games, so James really dominated. He averaged 30.3 points per game, 11 rebounds, and 9.3 assists.
Millsap and the Hawks were then good again in 2015-16. When they met James and the Cavaliers in the Eastern Conference Semifinals, though, they weren't. The Cavs ended up sweeping them yet again. James didn't need to do as much in that series, but he was still, of course, great. He averaged 24.3 points per game, 8.5 rebounds, and 7.8 assists.
So, in eight playoff games against James, Millsap has an 0-8 record.
Now, he is facing James again in the Western Conference Finals as he is on the Denver Nuggets, and James is on the LA Lakers.
James' dominance in the West has Paul Millsap fed up
Millsap had hoped that he didn't have to worry about James anymore once he moved to a Western Conference team. That's not the case, though, now that James is on the Lakers.
"I told him, 'Man, I tried to get away from you in the East," Millsap told The Athletic. "'Then you came to the West.' But finally, we're at this juncture in the Western Conference Finals fighting to get to the championship game. He's got several championships and I'm trying to get my first and I feel like this is my time to do that."
He also told The Athletic that he'd be lying if he said that he didn't have a personal goal of beating James.
"I felt like we had really good teams and we always came up short and at the end of the day I'm just tired of coming up short in those situations, especially against him," Millsap said, according to The Athletic. "Nothing personal, but you want to compete against the best and beat the best and I'm ready to make that next step."
It appears that Millsap has a ton of respect for James. It also seems that the respect is mutual.
"He's a winning guy," James said, according to The Athletic. "He was that in Utah in his early days, he was that in Atlanta when he was there, and he's that in Denver as well. It's not hard to implement winning players in any situation. That's why it's been so seamless for him. A guy who's always consistent, who does what it takes to help the ball team win, and always has a sense of calmness. He's a veteran, he's been in playoff matchups and big games and he's there for the young guys as someone they can always lean on."
Can the Nuggets beat LeBron James and the Lakers?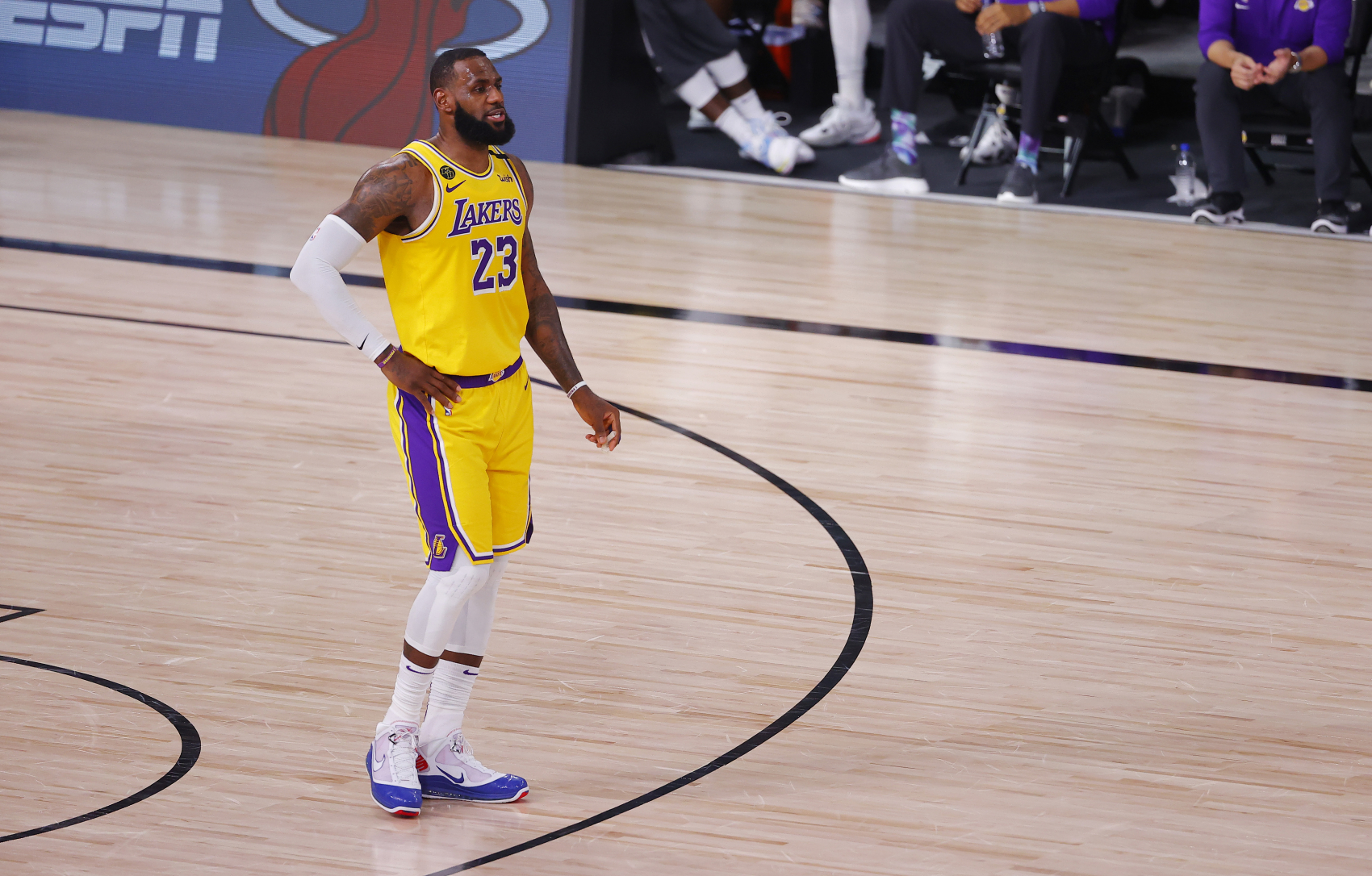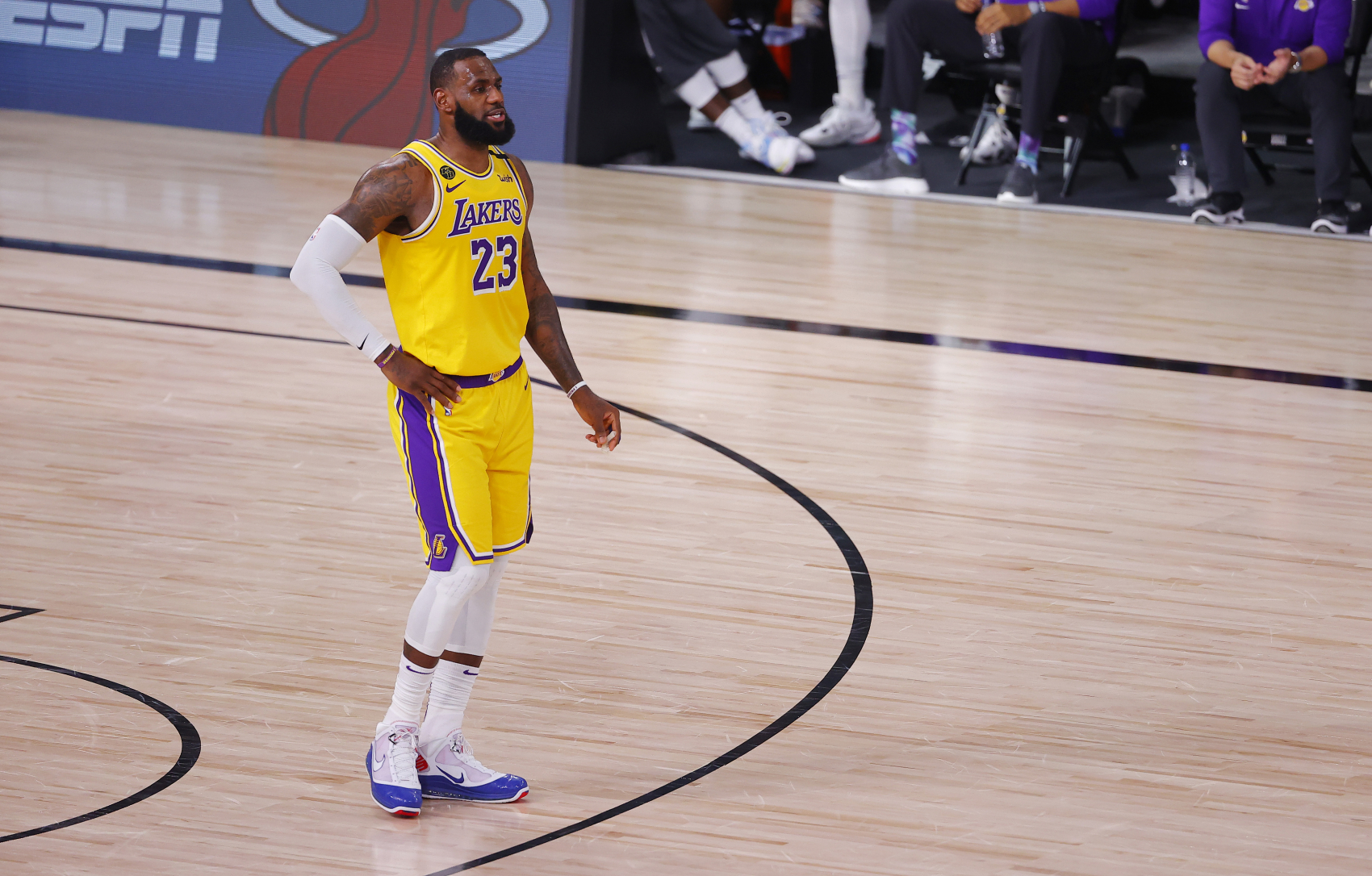 The Nuggets have had a pretty incredible run to the Western Conference Finals. Denver fell behind 3-1 in the First Round to the Utah Jazz. They then ended up coming back and winning that series in seven games. 
Denver then faced the LA Clippers in the Western Conference Semifinals, who everyone expected to at least reach the conference finals and many even expected to get to the NBA Finals. However, after falling behind 3-1 in that series as well, the Nuggets came back and won in seven games.
James and the Lakers are very hot right now, though, as they are 9-2 in the playoffs so far, and have won five straight games. Additionally, the Lakers won 126-114 in Game 1 against the Nuggets, and James didn't have to do much. He ultimately scored 15 points and had 12 assists.
Sure, the Nuggets have some great players in Millsap, Nikola Jokic, Jamal Murray, Michael Porter Jr., and others, but they have to play perfect to beat LeBron James and the LA Lakers.
Stats courtesy of Basketball Reference