LeBron James' Ex-NBA Finals Foe Sends out a Scary Message About The King
LeBron James has been a part of many intense NBA Finals in his career. Among them are the two consecutive Finals that James and the Miami Heat faced the San Antonio Spurs.
During those two championship battles — especially in 2014 — one player the Spurs often used to defend James was Boris Diaw. Diaw recently discussed those series, and he sent out a pretty scary message about James while doing it. In fact, his comments should make other NBA teams pretty nervous.
LeBron James and the Heat faced the Spurs in the NBA Finals
RELATED: LeBron James Uses 1 Tweet to Prove He Couldn't Care Less About an Angry Business Owner From His Home State
When LeBron James went to the Heat in 2010-11, Miami became one of the most dominant teams of all time. They went to four consecutive NBA Finals and won two straight championships in 2011-12 and 2012-13.
During those 2012-13 Finals, though, James and the Heat went against the Spurs, and San Antonio gave them all they had. The Spurs took a 3-2 lead in the series, but Miami won 103-100 in Game 6, and then won 95-88 in Game 7 to win the title. James ended up winning the Finals MVP award that year by averaging 25.3 points per game, 10.9 rebounds, and seven assists. Boris Diaw, on the other hand, wasn't one of the Spurs' top players, but he appeared in six Finals games and averaged 15.7 minutes.
However, the 2014 NBA Finals were much different. The Spurs ultimately defeated the Heat in five games, winning three straight from Game 3–5. Diaw also had a much more significant role in that series, playing in all five games and averaging 35.2 minutes. Diaw also recorded 6.2 points, 8.6 rebounds, and 5.8 assists in those games. Despite the loss, James still averaged 28.2 points per game, 7.8 rebounds, and four assists.
After the loss, James left the Heat and went back home to the Cleveland Cavaliers.
Boris Diaw said The King is better now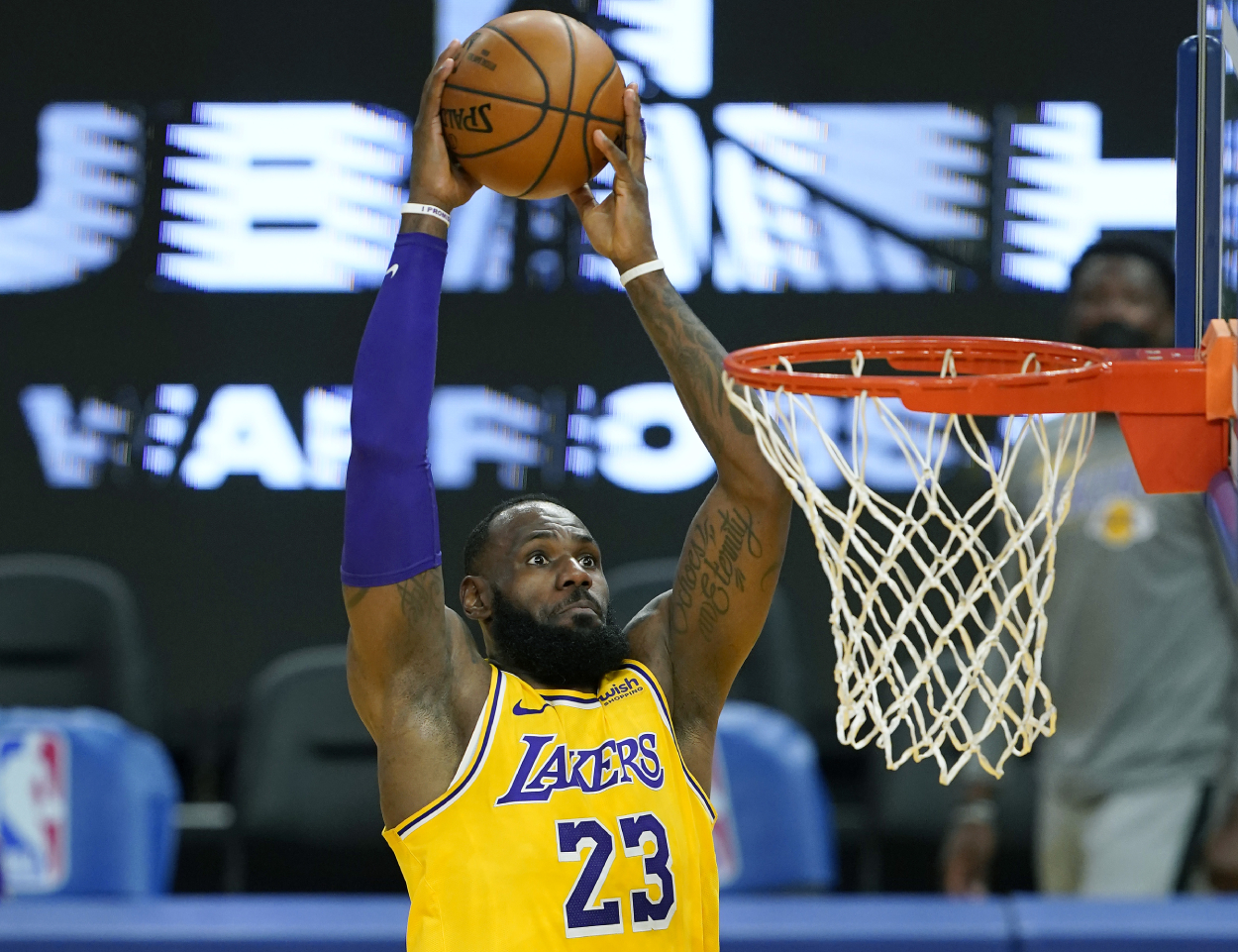 RELATED: LeBron James' Former Cavs Teammate Just Called Cleveland out for Being 'Scared' During LeBron's First Cavs Stint
Boris Diaw recently appeared on The Ringer's Real Ones podcast, and he received a question about defending James in the Finals, specifically in 2014.
His answer should scare the entire NBA.
"I was watching the [2020] Finals, and he was still going off, and he was amazing in those Finals, but I'm like, 'He's better now than he was back then.' I don't think I could guard him the same way now," Diaw said on the April 22 episode.
That's terrifying. So, how did Diaw defend him?
"Back then, his shot was not as reliable as it is now," Diaw said. "… I was taller and big, and so that's why I could guard him closer to the basket because I could match [up]. I was maybe heavier than him as well. … Because I had a long reach and long arms, I would just back up a little bit and give him some space. All I wanted to do was not [let] him go by me, so as long as he was shooting off of me, then it was like, 'Ok, what's his percentage gonna be?' But nowadays, I feel like his shot is way more reliable, and you cannot do that anymore."
It's pretty scary to think that James — who is 36 years old — is better now than he was at 29, but that's why he has played in the Finals nine times in the last 10 seasons.
LeBron James' dominance has continued to lead him to the NBA Finals
RELATED: LeBron James Carried 2 Cavs Teammates to the NBA Finals Before They Both Later Became Reality TV Stars
After losing to the Spurs with the Heat, LeBron James went to the Cavaliers in 2014-15 and went to four more consecutive NBA Finals with them, making it eight straight in total. He also won one championship in Cleveland in 2016.
In 2018-19, though, James moved to the LA Lakers and, after missing the playoffs in his first season with LA, he went back to the NBA Finals for the ninth time in 10 seasons in 2019-20. He ultimately won his fourth championship that year.
Since playing with the Heat, James has started shooting significantly more jumpers, proving Diaw's claim right. He only put up four 3-pointers per game in 2013-14 with Miami. In 2019-20 with the Lakers, James shot 6.3 long-range shots per game and has put up 6.5 per game with LA so far in 2020-21.
Once James gets healthy, the Lakers have a great chance to win another NBA championship in 2021. The league better watch out, too, because, according to Diaw, The King just gets better with age.
Stats courtesy of Basketball Reference