LeBron James Fires Off and Then Deletes Tweet to Lakers Haters About New Lineup
LeBron James was fired up Wednesday, Aug. 4.
James was upset that he and his new Los Angeles Lakers teammates were being dragged in the media and by fans on social media for their ages.
Recently, the Lakers acquired Russell Westbrook in a trade with the Washington Wizards, and they also signed Dwight Howard, Trevor Ariza, and Carmelo Anthony.
With those signings, the Lakers have become the oldest team in the NBA.
King James was not happy with the criticism
LeBron James is used to being bashed in the media and by fans across the league for a number of things: the number of teams he has been on, flopping on the court, and comparisons to Michael Jordan.
He seems to take most of it in stride, but King James draws a line when it comes to his teammates.
He's heard the whispers about this current Lakers squad being too old, and he decided to take to Twitter on Aug. 4 and fire back at his critics: "Keep talking about my squad, our personnel ages, the way he plays, he says injured, we're past our time in this league, etc etc etc, "Do me one favor PLEASE!!!! And I mean PLEASE!!! Keep that same narrative ENERGY when it begins! That's all I ask, Thank you."
He has since deleted that tweet, but James was clearly tired of hearing the naysayers call the Lakers old and wanted to respond.
Are the Lakers too old to make a championship run?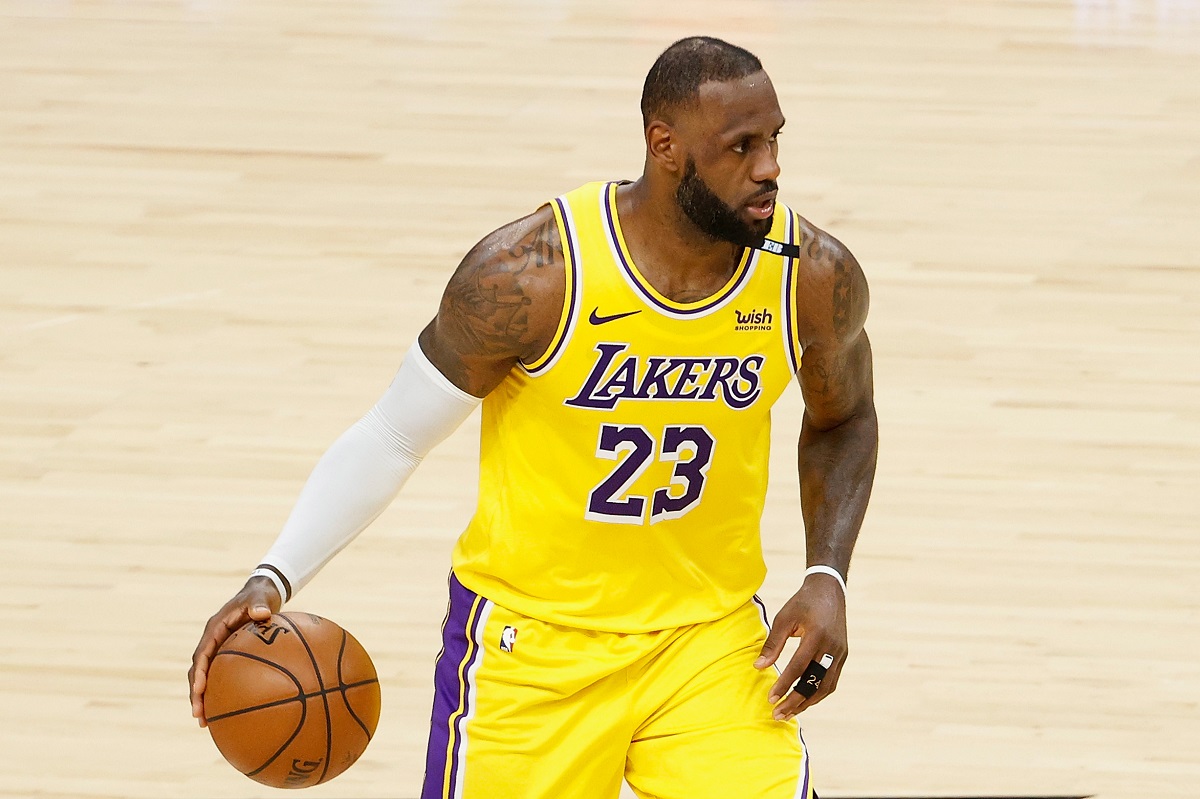 Age may be nothing but a number in LA, but could it make a difference in the Lakers' pursuit of another NBA championship?
Three of Michael Jordan's six championships came while he was on one of the oldest teams in NBA history to win a title. The 1997-98 Chicago Bulls, which was Jordan's last championship-winning squad, had an average weighted age of 32, and Jordan was 35 at the time. For comparison, the current Lakers roster has an average (non-weighted) age of 32.4, according to SB Nation.
Most of Tim Duncan's San Antonio Spurs championship teams were also older. In fact, he was 38 years old and the oldest player on the team when he won his last title with the 2013-14 Spurs.
Health will matter more than age
This new Lakers team will not have to worry about experience, which they certainly have.
The main concern may be injuries and the health of both James and Anthony Davis. The former missed part of the 2020-21 regular season because of an ankle injury that almost kept him out of the playoffs, and the latter missed most of the 2021 postseason because of a groin injury.
Their health will play a major part in whether the Lakers can win a championship, not their age. It was clear that when both Davis and James were out, the Lakers struggled, as any team would without its two best players. Just ask the Brooklyn Nets.
But despite critics making fun of the Lakers' ages, older teams can win and have won championships.
And if fans and critics alike still have questions, then maybe they should speak to Michael Jordan.
RELATED: Kyle Kuzma Throws Some Shade at LeBron James on His Way out the Door in LA, Says Kobe Bryant Is the GOAT