LeBron James' Former Teammate Delonte West Is Not Looking Too Good
Delonte West, an ex-NBA guard, appears to be down on his luck these days. Speculation has it that he may be homeless, at least if a recent photo is any indication. Or, maybe he is ill? The photo went viral as fans wondered about the former Cleveland Cavalier. There have been reports that West was diagnosed with a mental disorder way back in his NBA days. He has, on numerous occasions, denied these allegations. According to the photo, however, something appears to be seriously wrong, at least on the surface.

Delonte West career highlights
Delonte West was an above-average NBA player during his time on the court. Attending Eleanor Roosevelt High School in Greenbelt, Maryland, he excelled in basketball scoring double figures in all but one game during his senior year. At St. Joseph's University, a private university in Philadelphia, West helped the Hawks go 30-2 overall during the 2003-04 season.

Entering the draft after his junior year of college, he was selected by the Boston Celtics as the 24th pick in the 2004 NBA draft. His rookie year was filled with injuries and struggles, but he eventually performed quite well, including a career-high 31 points. In 2007, he was traded to the Seattle Supersonics. In 2008, West went from Seattle to the Cleveland Cavaliers.

Highlights of his time with the Cavaliers include a 20-point performance against the Boston Celtics plus a season-high 11 assists against the Philadelphia 76ers. In 2008, he signed a three-year $12.7 million extension, but in the 2009-10 season, his averages started to decline.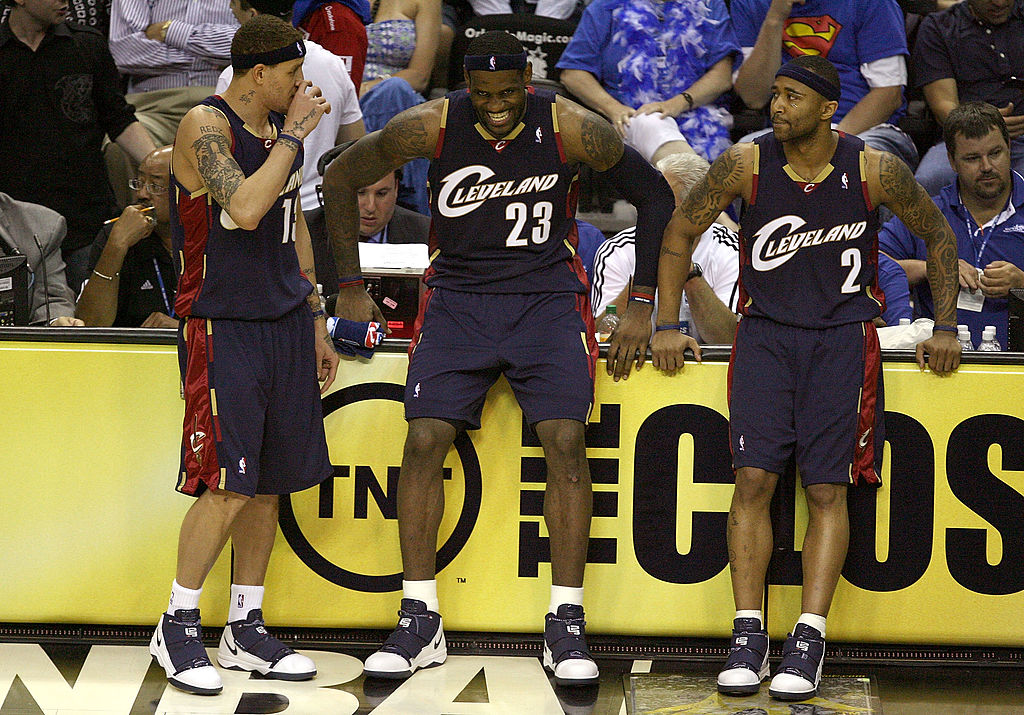 West was soon traded to the Minnesota Timberwolves. In 2010, he signed a one-year contract with the Boston Celtics. He was suspended for the first 10 games of the season due to criminal charges. In 2011, he signed with the Dallas Mavericks.

Delonte West next became part of the NBA D-League, playing with the Texas Legends. A year later, he moved to China to play with Fujian Xunxing and then the Shanghai Sharks. He played with the Venezuelan team Guaros de Lara and then returned to the Texas Legends.

Relationship with LeBron James' mother
At the end of the 2009-10 season, Delonte West was rumored to have had a relationship with the mother of former Cavaliers teammate LeBron James. Although that rumor spread like wildfire, he denied his relationship with Gloria James and nothing was proven. After LeBron performed poorly during the Celtics vs. Cavaliers series, some blamed the bizarre news. Was it all just fabricated to explain LeBron's performance? Basketball Hall of Famer Calvin Murphy took to the Houston airwaves to say that sources in the NBA told him that it was "absolutely true." He called it "absolutely horrifying."

Delonte West's current state
Looking at the viral photograph and a YouTube video, Delonte West does appear to be in pretty bad shape. Of course, he could have been having a bad day. Apparently, that wasn't the first time West gave the impression that he had lost his NBA fortune. 
Back in 2016, he was spotted in a Maryland suburb looking like he was begging for money on the side of the street. In his defense, he said he was only trying to help a paralyzed citizen. Later in the year, he was seen in the parking lot of a Texas fast-food restaurant wearing a hospital gown. When someone asked if he was Delonte West, he said, "I used to be, but I'm not about that life anymore."
West's situation deteriorated even more in January 2020. That's when videos surfaced that reportedly showed West getting beat up on the street and then interviewed by police as he rambles nearly incoherently.
According to the website Celebrity Net Worth, Delonte West received $14 million in salary at the peak of his career. His estimated net worth in 2019 is $10,000.