LeBron James' Future With the LA Lakers Was Just Potentially Revealed
LeBron James is currently having success on his third different NBA team, as he has led the LA Lakers back to the NBA Finals. However, no matter who James is playing for, fans will always wonder — is James here to stay? James is about to finish the second year of his four-year contract with the Lakers, but his fourth year is a player option. That means that James could potentially be a free agent after next season.
So, again, is he in LA to stay, or will he move to another team? Well, his future might have just been revealed.
LeBron James had incredible success with the Cavaliers and Heat
RELATED: Isiah Thomas Just Sent a Strong Message To His Rival Michael Jordan
LeBron James, Ohio's own, went to his home team in the 2003 NBA draft when the Cleveland Cavaliers selected him with the No. 1 overall pick. His first stint with the Cavaliers ultimately lasted seven seasons, and he took the team to heights it had never seen before.
Yes, there were some disappointing seasons. The Cavaliers had the No. 1 seed in the Eastern Conference in two consecutive seasons but failed to reach the NBA Finals in both of those years. However, he also helped the Cavs reach their first NBA Finals in franchise history in 2006-07, and helped them win more games in one season than they ever had before in 2008-09.
James left the Cavaliers in free agency in 2010, though, and went to the Miami Heat. In Miami, James learned how to be a champion, as the Heat went to four consecutive NBA Finals in his four years there and won back-to-back championships in 2011-12 and 2012-13.
In 2014, though, James left the Heat in free agency and went back to Cleveland. He then took the Cavaliers to four straight NBA Finals, as he reached eight straight individually. He also won a championship with the Cavs in 2016.
However, in 2018, James again left his team in free agency as he went to the LA Lakers.
He has continued to have success with the LA Lakers
RELATED: LeBron James Spent His First Nike Check the Only Way a Teenager Would
Things were difficult for James during his first season in LA. He ultimately missed the playoffs for the first time since the 2004-05 season. He also played in the fewest games of his career, as he dealt with a groin injury.
However, this season, with Anthony Davis now playing alongside him, James is back on top. He and the Lakers not only had the No. 1 seed in the Western Conference this season, but they also dominated in the Western Conference playoffs on their way to the NBA Finals — James' ninth trip to the Finals in 10 seasons.
James is also 35 years old right now, but he isn't showing any signs of slowing down. He averaged 25.3 points per game, 7.8 rebounds, and a league-leading 10.2 assists in the regular season this year, and then 26.9 points per game, 10.5 rebounds, and 8.8 assists in the playoffs.
So, since it appears that James still has quite a bit left in the tank, what's in store for his future? Does he plan to stay in LA after this contract is up? Well, we might have an answer to that question.
LeBron James' future was just potentially revealed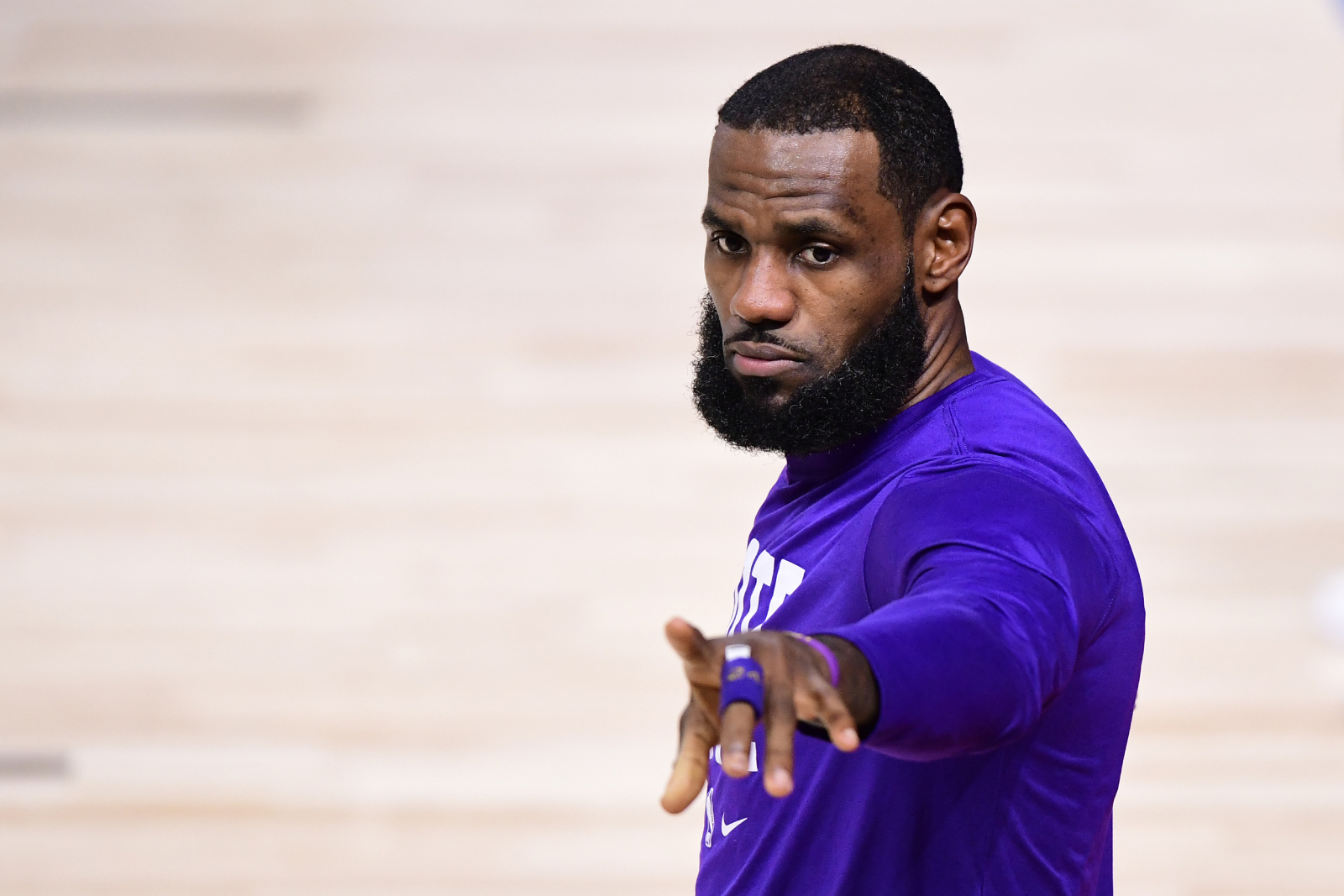 RELATED: Kevin Love Reveals That He Had to Change Everything to Play With LeBron James
ESPN's Brian Windhorst has known LeBron James for as long as anybody. According to The New York Times, his mother taught James at St. Vincent-St. Mary High School. Windhorst then worked for the Akron Beacon Journal and became the Cavaliers beat reporter in 2003 when the Cavs drafted James. Then, after moving to Cleveland Plain Dealer in 2008, Windhorst moved to ESPN in 2010 and continued to cover James.
So, if anyone has any idea about what goes on in James' mind, it's Windhorst. Recently, he appeared on The Alex Kennedy Podcast and answered the question on if James will retire with the Lakers.
"Probably," Windhorst said on The Alex Kennedy Podcast. "His decision to go to LA … it makes all the sense in the world. It's not really an emotional decision. It was a personal decision. It was a business decision. Him being a Laker it makes all the sense."
So, Windhorst appears to believe that James won't switch teams again. James, on the other hand, has not been very clear on what he plans to do. "Listen, I don't close the chapter on anything or close the book on anything," James said in 2018 on if he would return to Cleveland to end his career, per the Associated Press.
Earlier this year, during quarantine, though, James said this on Instagram Live.
"What NBA team would I never play for? I'm still playing, man," James said, according to Yahoo Sports. "Hey, I've got to keep all my options open, man. But right now I'll tell you one thing: I don't want to go nowhere besides be here, baby. Be a Laker for the rest of my life."
LeBron James' future is not 100% known, but since Brian Windhorst has such great insight, he might have just given us our best clue yet.
Stats courtesy of Basketball Reference