LeBron James Getting His Head Ripped off in New Collecting Money Grab
While film critics haven't been losing their heads over LeBron James' Space Jam: A New Legacy, some collectors are going to great lengths to make sure LeBron loses his. At least in a way. James has had his head (or a version of it) ripped off multiple times over the last couple of days in a strange collision of social media memes and film merchandising.
While the Space Jam reboot ruled the box office in its first weekend with a domestic gross of more than $31 million, its second weekend did not sustain the momentum. Space Jam: A New Legacy dropped to fourth place on July 23–25 with a gross of $9.6 million. It's the movie equivalent of following a five-game winning streak with 12 consecutive losses.
But how in the world does LeBron James' head figure into all of this?
LeBron James became a Toon Squad action figure due to crossover marketing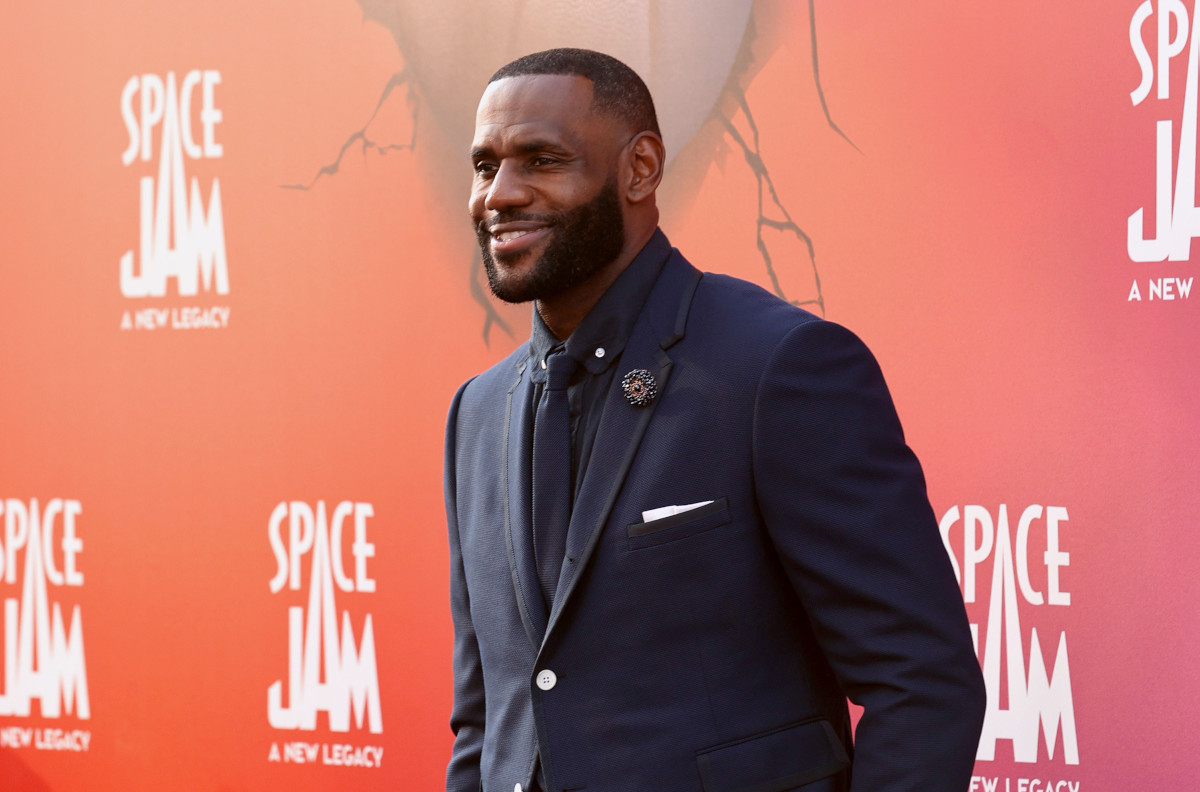 Any movie marketed to kids will come with a treasure trove of merchandise because it's not enough for little Billy to plead with his parents to go to a movie. No, it's much more profitable for little Billy to ask incessantly to go to a movie and buy many movie-related toys.
But while action figures are toys to the children, they are valuable — or at least potentially valuable — collectibles to grownups who aren't buying for the kids. Instead, they are investing in a commodity.
It's at that point where a social media meme shared on TikTok collided headlong with the collectors. And it's what has LeBron James losing his head all over the place.
Collectors are going to stores to steal the heads of the LeBron James action figures
Store displays all over the country have quite a Ned Stark feel to them. Shelves lined with boxes and boxes of LeBron James Space Jam: A New Legacy action figures that are only intact from the stubby little neck connector down.
It began with a video posted by TikTok user @jacobhndrxx captioned, "We stole Lebrons (sic) head." As the video went viral, it provoked copycats who went out and stole action-figure heads of their own. The original video has nearly 125,000 likes and more than 2 million views.
But not all of it is innocent (or at least as harmless as shoplifting can be). The LeBron James heads are turning up on eBay with a wide range of prices. You can get one for as little as $1,000 all the way up to $14,900. That's a lot of cabbage for what is essentially a broken toy no longer in its original packaging.
Perhaps the one advantage to this sort of theft is that you can fit many more than eight of them into a single duffel bag.
'Space Jam: A New Legacy' has a long way to go to catch its predecessor
Since its opening on July 16, the LeBron James-led Space Jam: A New Legacy has grossed nearly $51.4 million domestically and almost $94 million worldwide.
The original Space Jam had a smaller opening weekend at home at $27.5 million, but it grossed more than $90.4 million in the U.S. and $230.4 million worldwide.
However, when you adjust for inflation, Space Jam's opening weekend in November 1996 would equate to almost $47.2 million today. It's one of the significant downsides of comparing box office figures by straight dollar values only.
But on the bright side, it will allow the pundits to continue scream to their heart's (and head's) content over the never-ending GOAT debate between Michael Jordan and LeBron James.
Box office statistics courtesy of Box Office Mojo; inflation data courtesy of the U.S. Bureau of Labor Statistics.