LeBron James Helps Take Down Two Scammers Trying To Rig the Election
LeBron James has proven that he is more than just a basketball player and more than just an athlete. He has ultimately used his massive platform for good, as he recently formed More Than a Vote to help protect Black voting rights earlier this year. That is not all that his massive platform has helped accomplish, though. In fact, James and his platform actually helped take down two scammers trying to essentially rig the presidential election.
LeBron James formed More Than a Vote earlier this year
According to ESPN, after the killing of George Floyd earlier this year, James wanted to build a political organization with some of the biggest celebrities in America. The organization would focus on combating voter suppression, specifically in the Black community.
The group later issued a letter.
"We are not politicians or policy leaders and we are not trying to be," part of the letter reads, per ESPN. "Our organization is not here to tell you who to vote for. As individuals, we may choose to talk about specific policies or candidates, but as a team we came together to focus on one issue this year: systemic racism's impact on our right to vote."
Big names involved in the group include Patrick Mahomes, Alvin Kamara, Ben Simmons, Trae Young, Kevin Hart, and Draymond Green.
"Because of everything that's going on, people are finally starting to listen to us — we feel like we're finally getting a foot in the door," James said to The New York Times this summer. "How long is up to us. We don't know. But we feel like we're getting some ears and some attention, and this is the time for us to finally make a difference."
Since then, the group has done a lot to help make voting easier and more accessible for people. According to USA Today, it helped recruit 40,000 poll workers to volunteer for the election. It also launched a campaign about how to identify misinformation online.
LeBron James helped take down two scammers trying to rig the election
According to ESPN, in May, Michigan Secretary of State Jocelyn Benson's office began hearing about people in Detroit receiving a robocall from a woman suggesting that police will use information from mail-in voting to track down voters. It then said that credit card companies would use their personal info to collect outstanding debts. It also said that the Centers for Disease Control and Prevention would use it to administer mandatory vaccines.
Benson then later posted a tweet that said the robocall "was targeting Detroit voters using racially charged stereotypes and false information to deter voting by mail."
James then retweeted Benson. He also retweeted a More Than a Vote tweet that said: "They'll use every trick in the book to try to stop us from voting but we won't fall for the okey-doke. If you're in Detroit, fight back and report mess like this to [email protected]"
Benson's office then received tons of calls and emails from people who said that they had received the robocall. She reported that 85,000 calls ultimately went out around the country.
Michigan's attorney general then launched a multistate investigation. It led to felony charges getting filed against Jack Burkman and Jacob Wohl. The charges are on election law and conspiracy crimes that could result in up to 24 years in prison, per ESPN.
Additionally, a grand jury in Cleveland recently indicted the two on eight counts of telecommunications fraud and seven counts of bribery connected to 8,000 calls to people in Cleveland.
LeBron James' platform is invaluable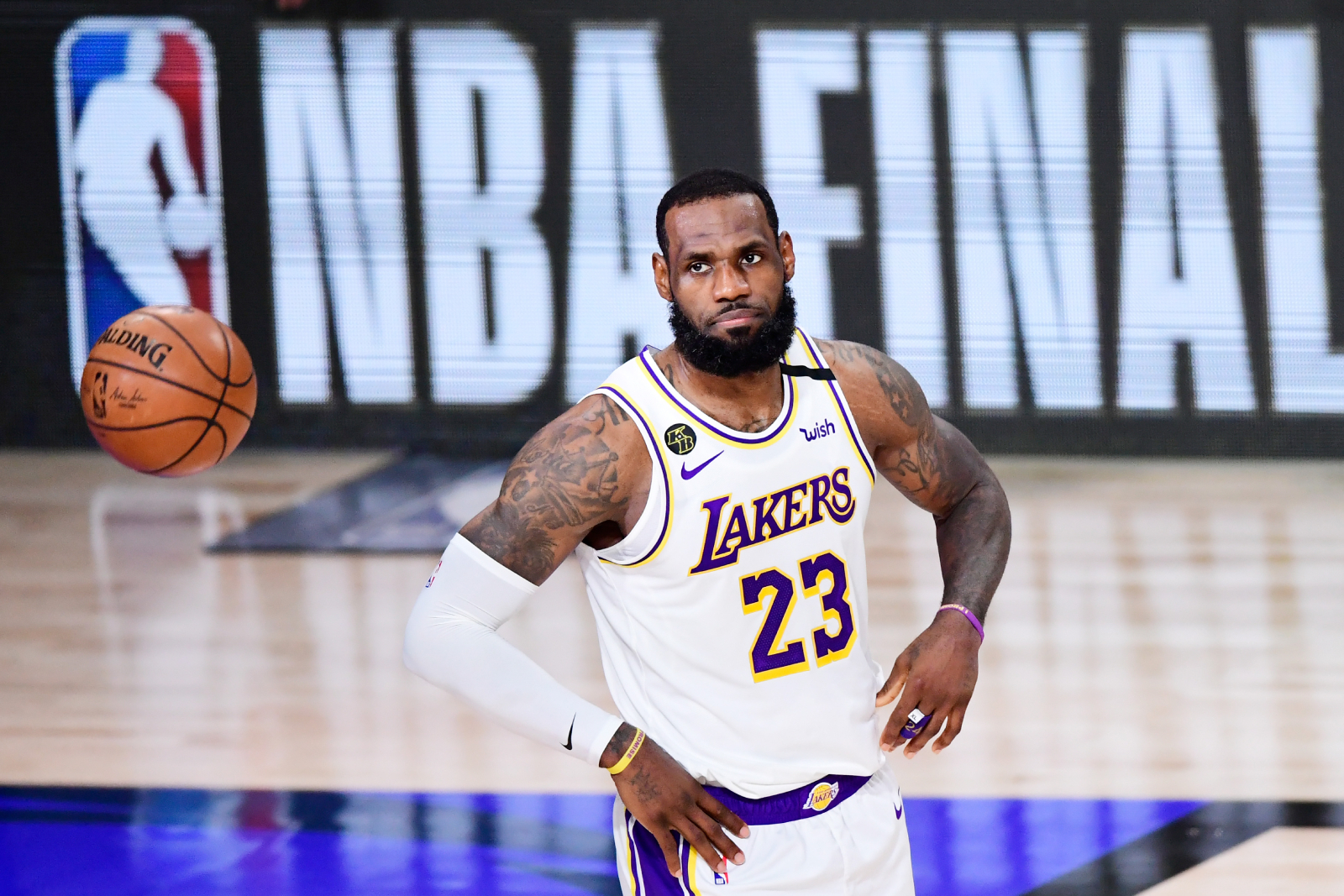 James has proven that his platform is invaluable. It has ultimately helped make voting more accessible, and it helped take down those two scammers who were spreading misinformation to keep people within the Black community from voting.
Just a simple retweet from LeBron James can help thousands and thousands of people. Evidence of that was seen in the robocall case.
LeBron James could use his platform just to make more money, if he wanted to. However, he has proven that he is more than just an athlete by using it for good.