LeBron James Hired a Bad-Ass Former Navy SEAL To Heal His Back
LeBron James of the Los Angeles Lakers is still one of the best basketball players on the planet — if not the best. That said, he's been around so long that at this point, he's essentially one of the league's elder statesmen.
While James might seem impervious to pain based on his play on the court, his body is bound to break down from time to time with all the mileage he's put on it over the years. That makes it extra important for James to take care of himself. 
James has had health issues during his career, including a nagging back injury. When he needed help with it, he turned to a former Navy SEAL to help him fix it. 
A long and relatively health career
James' approach to staying healthy has been one of carefulness. James has been to the playoffs during most seasons of his career, which means he'll put a significant toll on his body.
Along with playing the rigorous regular season, James has put plenty of miles on his odometer leading deep playoff runs. He's very rarely missed significant portions of the season.
This might be due to James partaking in what's come to be known as "load management." An LA Times article discussed James' approach to load management this season, which is particularly challenging. James is coming off a deep playoff run to the Finals with short rest. 
James has been able to stay relatively healthy over the course of his career, but that doesn't mean he doesn't have aches and pains. His back has been a particular sticking point. 
LeBron James' back issues
One health issue James had to face during his career was a bad back. According to a 2015 piece via ESPN, James suffered from chronic back pain. He would often receive anti-inflammatory injections that necessitated a recovery program.
James had a workout routine designed specifically for his back. He often had to lay down during games — when he wasn't actively playing — to rest. 
While the back certainly didn't hamper James' performance significantly, it certainly didn't help either. If the problem were to continue, who knows how it would have shortened his career.
A bad back can be a serious condition for a star player to deal with. James got the help he needed, however. 
How LeBron James fixed his back with the help of a former Navy SEAL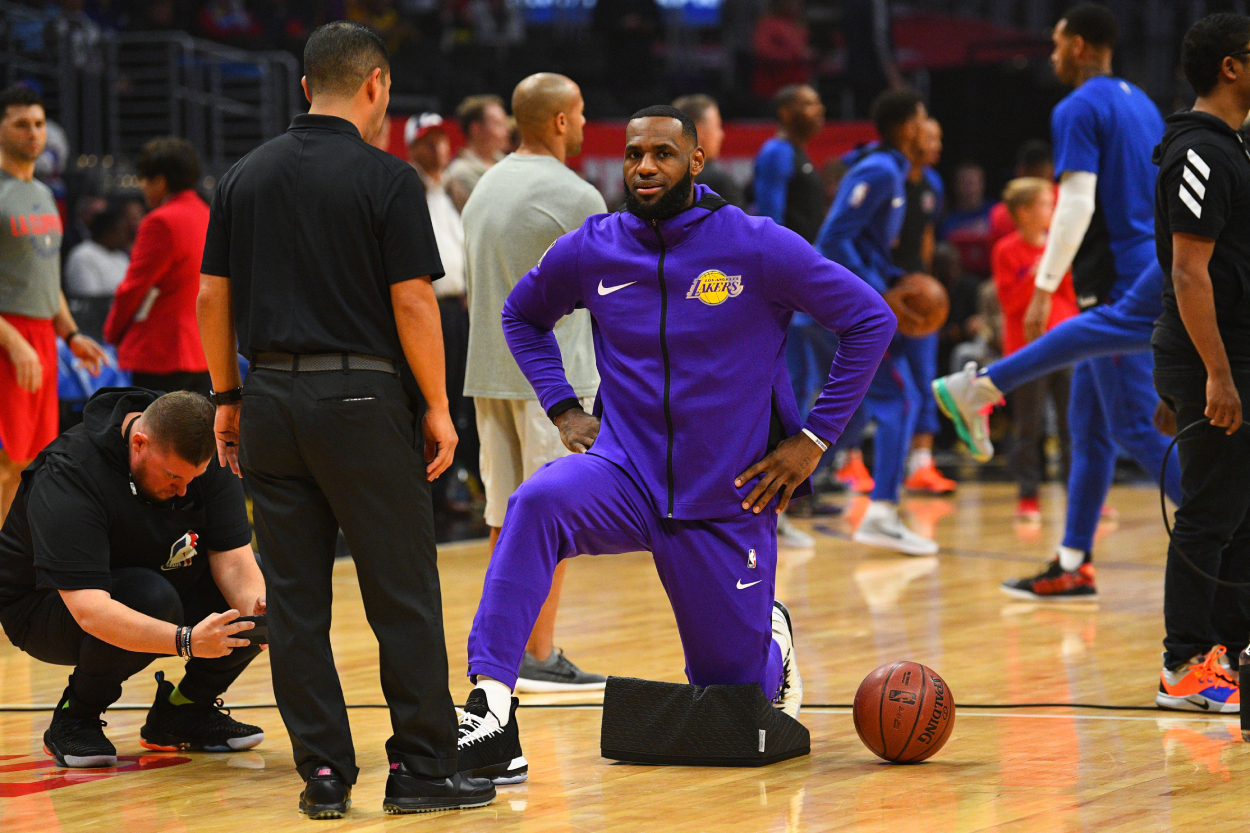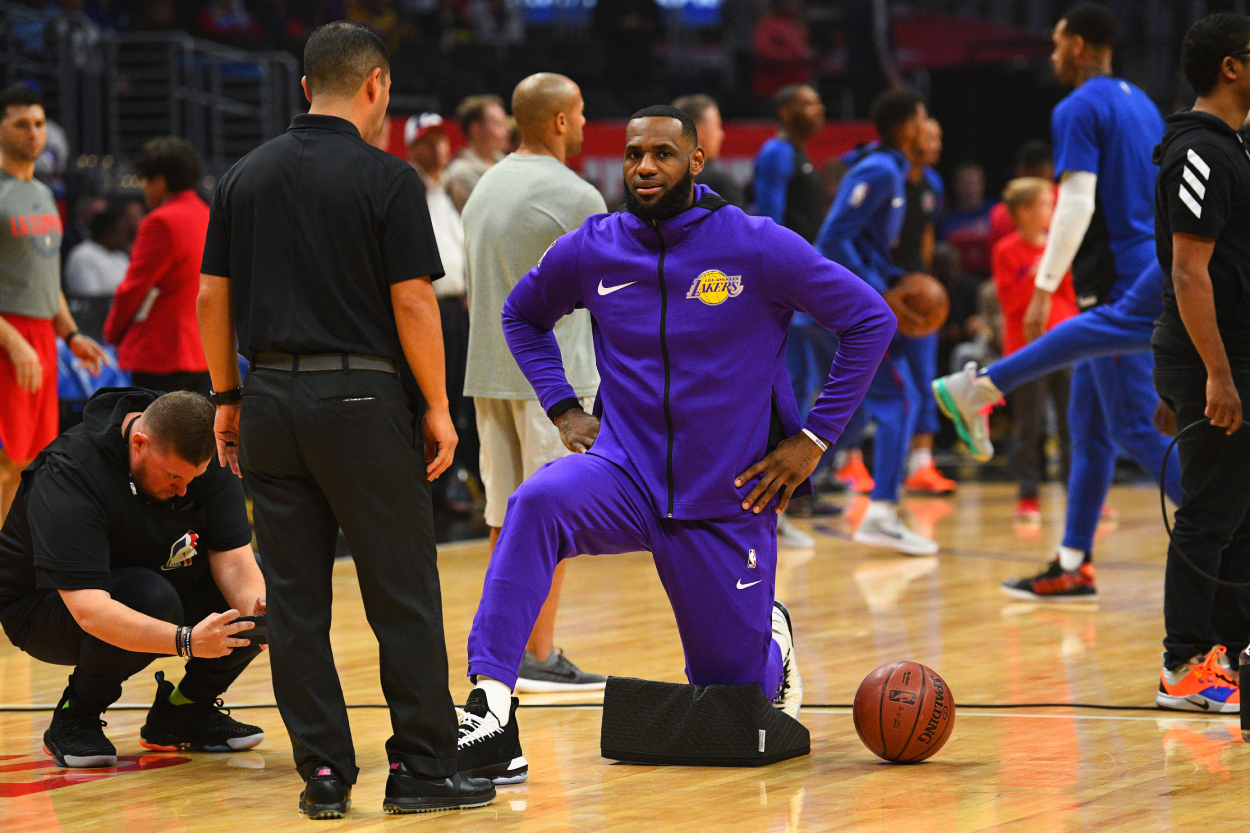 According to ESPN, James worked with former Navy SEAL Donnie Raimon as his "personal biomechanist." He is described as "a specialist in human movement who combines biology and physical mechanics." 
In 2018, Cavs coach Ty Lue commented on James' work with Raimon, noting that he was active with him on a consistent basis. For Lue, seeing Raimon and James working out was a daily occurrence: 
"LeBron is probably one of the best I've seen as far as just, every day you see him just doing stuff with Donnie every day…He does a really good job of taking care of his body, and that's why he's able to play the way that he does."
James said that his body required constant attention to stay in the shape it's in: 
"Either with treatment or working on my body in the weight room. Continuing just to build strength throughout the season when everybody else is kind of tearing down … not putting too much pounding on my legs when I'm on the court, but being very efficient. I've kind of figured that out in my 15th season."
There's no question that his work with a Navy SEAL gave him a huge advantage. It also might have added time to his career. James has been playing for a long time and now that he's fixed his back, he'll likely keep playing much longer than he would have if he hadn't.