LeBron James Continues to Prove He's the Most Influential GM in the NBA With the Russell Westbrook Trade
Just as the 2021 NBA Draft got underway, the Los Angeles Lakers pulled off a blockbuster trade, bringing superstar point guard Russell Westbrook back home to California. LA sent Kyle Kuzma, Montrezl Harrell, Kentavious Caldwell-Pope, and the draft's 22nd pick to the Washington Wizards in exchange.
Westbrook will now team up with LeBron James and Anthony Davis as the Lakers look to reach the NBA finals once again after a one-year hiatus.
The Westbrook trade is just one in a long line of deals James' teams have made during his career. Technically, each of those teams had general managers. But who's actually pulling the strings in the background is up for debate.
General Manager LeBron James: The latest evidence
Unsurprisingly, the trade for Westbrook has been in the works for a while. James has been looking for another star to join him and Davis in LA, and now Westbrook fills that void. It makes all the sense in the world: James has already been a part of two star trios that have brought him NBA titles.
LA's biggest problem last season was injuries. Not only is Westbrook durable, having played more than 80 games in seven different seasons, but he's the playmaker the Lakers didn't have last season when James wasn't on the floor.
But, as has been the case multiple times throughout his Hall of Fame career, James set up the deal well ahead of time.
How many trades has GM LeBron had a hand in?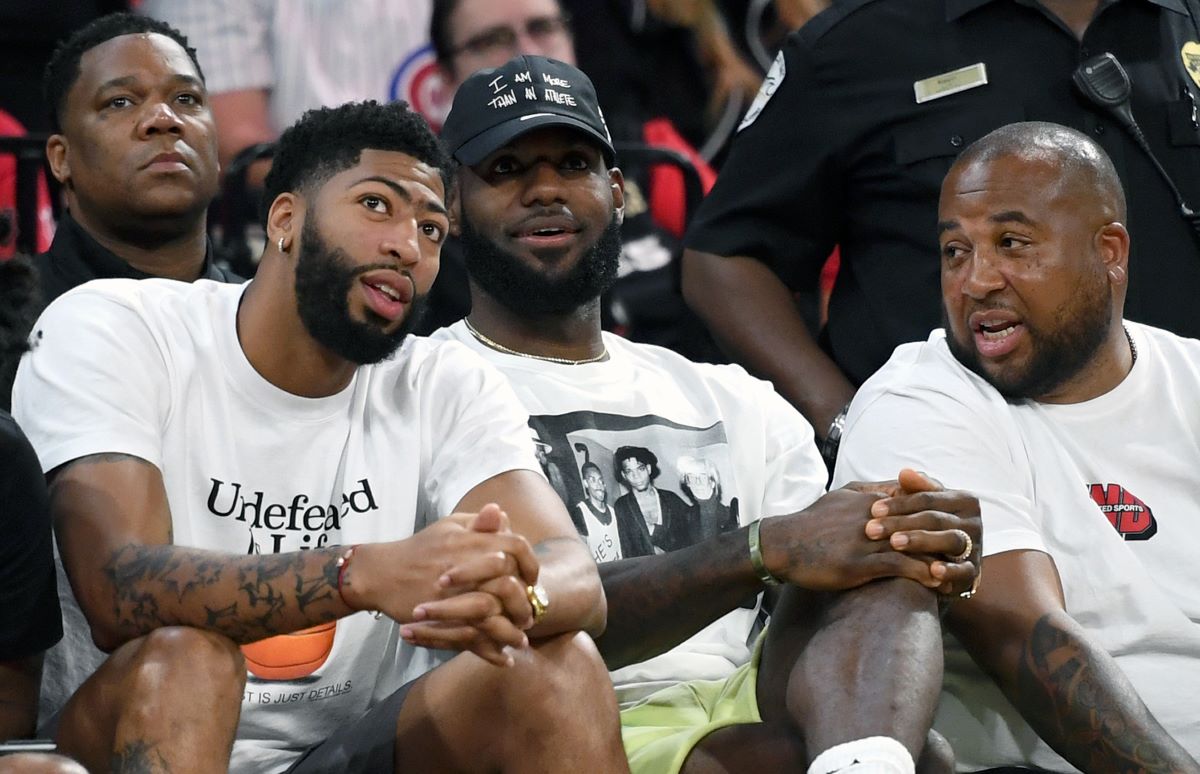 To be fair, there's no actual evidence proving James has been responsible for making any trades on behalf of any organization. However, it's safe to assume those deals would not have happened without his input. He's the greatest player of his generation, maybe of all time. He has a brilliant basketball mind, both on and off the floor. He's smart enough and has earned the right to have his approval stamped on anything that will affect his chances of winning championships.
But, there are bread crumbs showing that, maybe, James has been too influential in teambuilding. There's the obvious: LeBron "taking his talents to South Beach" to play for the Miami Heat alongside bestie Dwayne Wade and Chris Bosh. That year, according to RealGM, the Heat also signed Mike Bibby, Erick Dampier, Eddie House, Juwan Howard, Mike Miller, and James' teammate in Cleveland, Zydrunas Ilgauskas. Ten different players left Miami that same offseason. In total, 18 players were shuttled in and out when James signed with the Heat.
The next season, Miami brought in Shane Battier, Ronny Turiaf, Eddy Curry, and Norris Cole.
The year after that, Curry and Turiaf were gone and Rashard Lewis, Chris Andersen, and Ray Allen were brought in. The next year, Michael Beasley and Greg Oden were signed as free agents, and the Heat traded for Toney Douglas. Out went Joel Anthony and Mike Miller.
Then LeBron went back home to Cleveland and the Cavs sent out consecutive No. 1-overall picks in Andrew Wiggins and Anthony Bennett in return for Kevin Love.
Oh, and don't forget that five of James' head coaches have gotten fired during his career as well.
LeBron James, the GM: Does it matter?
James has likely had a significant amount of input in personnel decisions throughout his career. But he's also in the argument for the greatest player in basketball history. To this point, he's won four NBA Championships with three different teams. He's won Most Valuable Player four times. He's the leader in points scored among active players and third all-time.
If he has played GM for most of his career, does it really matter?
Stats courtesy of Basketball-Reference
RELATED: LeBron James Gets Blamed for NBA's Superteam Trend, but It's Not New