LeBron James Jr. and 6 Other Superstar Athletes' Kids Who Might Be as Good as Their Parents
The NBA is well known for its legacy families. Stephen Curry's father, Dell Curry, was a solid player in his day. Bruce Hale played professional basketball in the 1940s and '50s, and he was followed by his son-in-law, Hall of Famer Rick Barry, and three grandsons — Drew, Jon, and Brent. There have even been several pairs of twins in the league, with Horace and Harvey Grant, Brook and Robin Lopez, and Marcus and Markieff Morris immediately coming to mind.
So who will be the next big star to see his son step onto an NBA court? LeBron James's son, LeBron James Jr., has a really good chance of getting there someday. Let's take a look at him, plus six other superstars' kids that could end up as good as their dads.
1. Jaxon Williams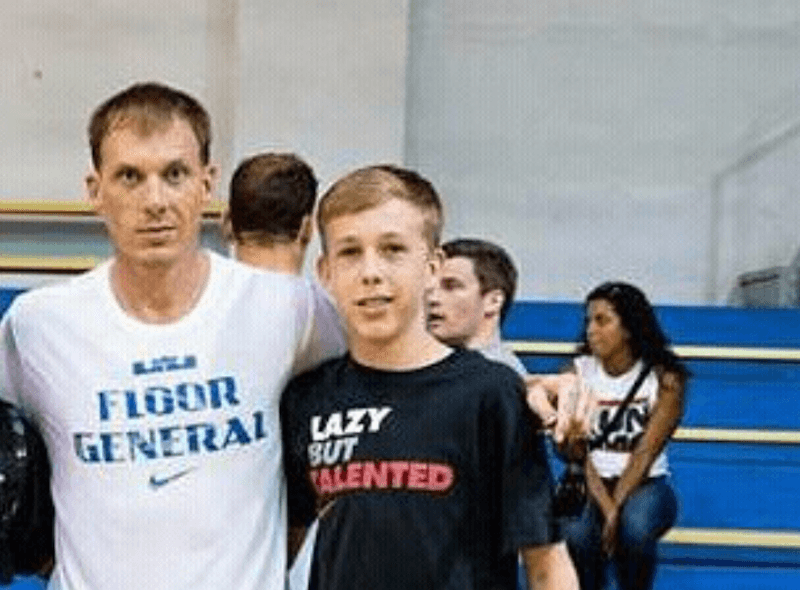 Former NBA point guard and streetball legend Jason Williams has a young son named Jaxon that is just the spitting image of his dad. Jason was drafted by the Sacramento Kings in 1998 and played 13 years in the NBA, becoming well-known for his exceptional passing and ball handling skills. Although Williams wasn't a great shooter, he found his way to a championship with the Miami Heat in 2006 and finished his career with averages of 10.5 points and 5.9 assists per game.
Jaxon is still in high school, and in fact his dad coached his freshman team in 2016. That included one game in which Jaxon's squad beat another team by a score of 104-4. You read that correctly, a 100-point victory. Time will tell just how good Jaxon ends up being. Maybe he'll be in the NBA in a few years?
Next: The son of a great scorer
2. Jordan Lowery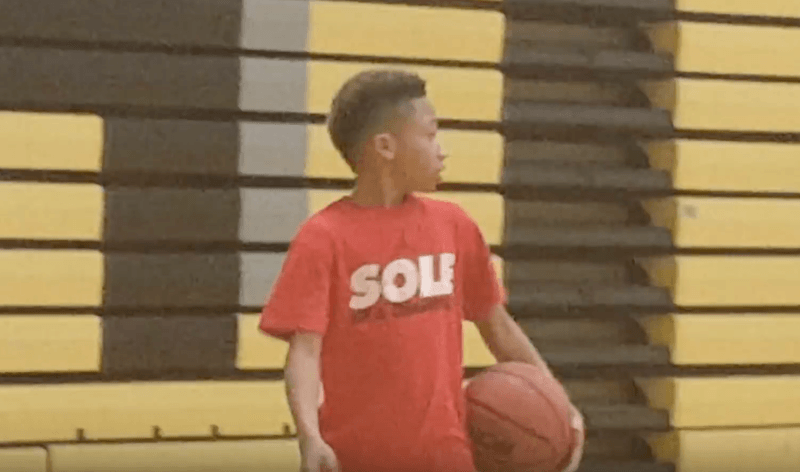 Unlike Williams, Jordan Lowery won't be in the NBA any time soon. But that's not for lack of talent, it's because Lowery is still a few years away from high school. Basketball fans may remember this young mans father, Allen Iverson, from his many years with the Philadelphia 76ers. Iverson is a former NBA MVP winner, a four-time scoring champion, and a Hall of Famer. So it's no surprise this his son is quite the prodigy in his own right.
Lowery has shown to be a scorer, just like his old man, getting to the basket in several highlight videos and scoring on layups. He also can handle the ball, again like Iverson, which makes him an even bigger threat on the court.
Next: The son of a three-time champion
3. Zaire Wade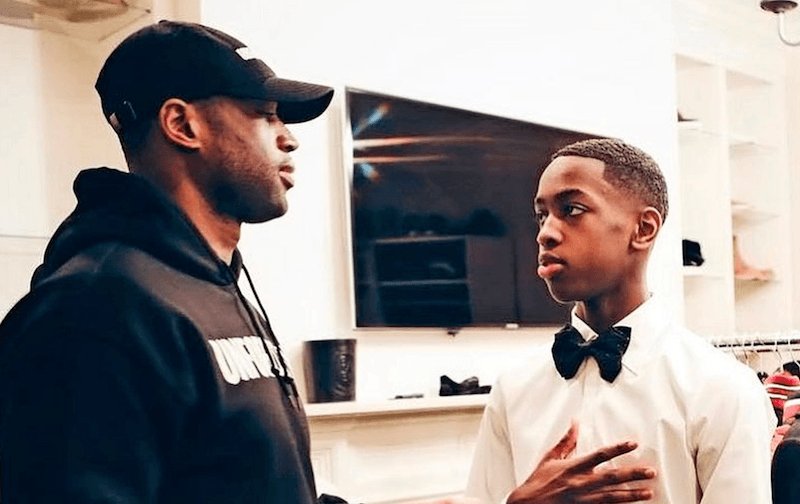 Given the direction that Dwyane Wade's career is trending, it's unlikely that he and his son, Zaire Wade, will ever play in the NBA together. But still, the 15-year-old is quite a talent.
Dwyane is in his 15th season in the NBA and is 36 years old, having returned at mid-season to the Miami Heat in a trade with the Cleveland Cavaliers. The three-time champion has career averages of 22.5 points and 34.5 minutes per game, but is averaging just 11.4 and 23.0 this season.
Zaire has already shown off an excellent leaping ability, taking to the hardwood in Cleveland early this NBA season and flashing his dunking abilities. With his bloodline and a family that has the means to help him fine tune both his game and his body, there's no doubt Zaire could be playing professional basketball in just a few years.
Next: The son of a great rebounder
4. Dennis Rodman Jr.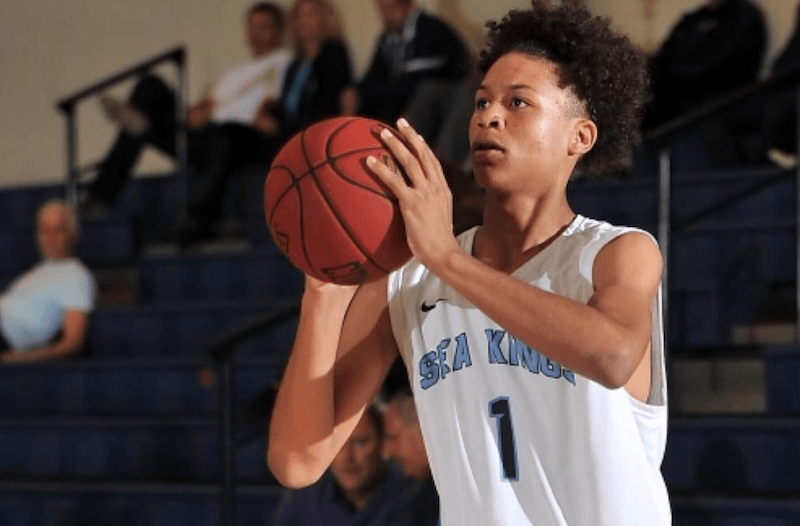 Dennis Rodman Jr. is, hold your surprise, the son of former NBA legend Dennis Rodman. The father played 14 years in the NBA, first with the Detroit Pistons and later with the San Antonio Spurs, Chicago Bulls, Los Angeles Lakers, and Dallas Mavericks.
He was never a huge offensive threat, but Rodman was one of the greatest rebounders to ever play the game. His career average is 13.1 rebounds per game, and he led the league in that category in seven consecutive seasons.
The son isn't quite the rebounder his father was, it appears, but he already seems to have a better offensive game. Highlight videos show the younger Rodman knocking down free throws and hitting turnaround jumpers! He's 6'4 and was a junior in high school in 2017-18, which means he's on pace to graduate in 2019 and then head to college.
Next: The son of a great center
5. Justin Robinson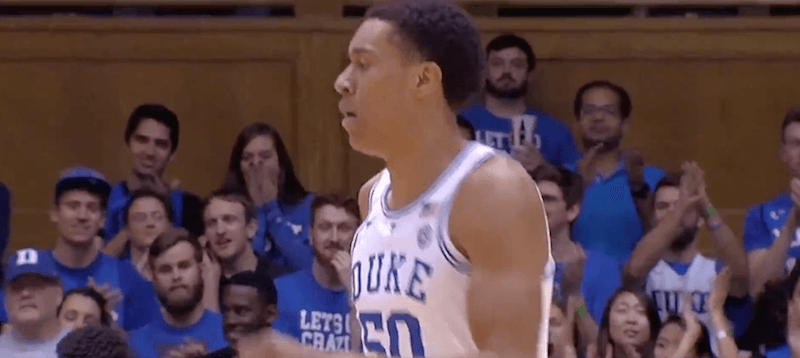 To say that Justin Robinson might be better than his father is major hyperbole. After all, it's a tall order when your dad is NBA legend David Robinson. Even still, he's quite a solid young basketball player.
David, known during his career as The Admiral, played 14 years with the San Antonio Spurs and won two NBA championships. He's a Hall of Famer and one-time MVP winner that finished with averages of 21.1 points and 10.6 rebounds per game.
Justin just finished his freshman season at Duke University, where he was a walk on. The 6'7 forward is what most around the NBA would refer to as a "tweener," meaning he's neither a true small forward nor is he tall enough to be a power forward. Even still, he's an excellent basketball player and earned his way into one of the most prestigious programs in the country. That's definitely worth something.
Next: The son of another all-time great
6. Shareef O'Neal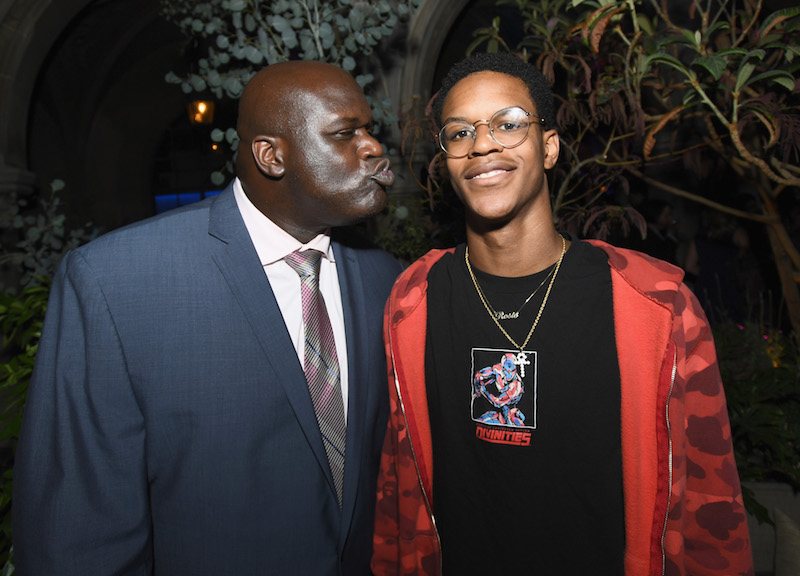 Shareef O'Neal, no shock here, is the son of NBA Hall of Famer Shaquille O'Neal. Shaq had a 19-year NBA career, playing from the 1992-93 season until his retirement in 2011. He won an MVP, two scoring championships, and four NBA titles – three with the Los Angeles Lakers and one with Dwyane Wade and the Miami Heat. O'Neal finished his career with averages of 23.7 points and 10.9 rebounds per game.
Shareef isn't nearly as tall as his 7'1 dad, standing at 6'9. But he was still one of the top power forward prospects in high school, and he'll be headed to college as a freshman in the fall of 2018. O'Neal had originally chosen the University of Arizona, but decommitted after the school was rocked with scandal and switched to UCLA.
Next: The first father-son NBA duo?
7. LeBron James Jr.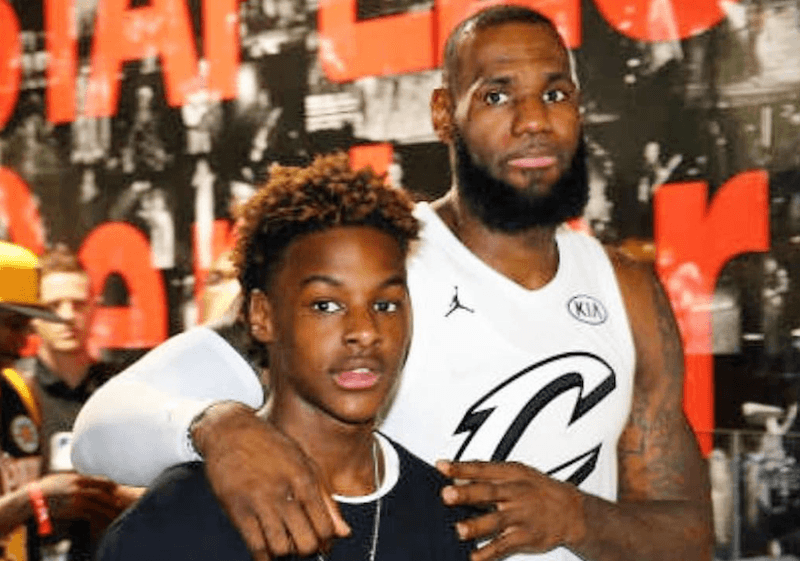 How could we miss LeBron James Jr.? The young boy's father is one of the best to every stop onto a basketball court, and these days it's arguable exactly where he falls in the pantheon of NBA greatness.
James is in his 15th NBA season, has four MVP awards, three championships, and seven consecutive trips to the NBA Finals. He's still just 33 years old and had one of his best seasons in 2017-18, averaging 27.7 points (his best since 2009-10) and setting career highs in assists (9.2) and rebounds (8.7).
His son could be well on his way to the NBA, as well. LeBron Jr. had some fun at NBA All-Star weekend playing one-on-one with Russell Westbrook, and while the former MVP schooled him fairly easily, it's important to remember the six-inch height difference. Oh yeah, and the kid is still only 13 years old! He has his dads skills for passing and scoring, so if he hits a major growth spurt there's no doubt he'll be in the NBA someday.
Check out The Cheat Sheet on Facebook!