LeBron James and the Lakers Avoid a Potentially Massive Hurdle as They Try to Reclaim Championship Status
LeBron James and the defending champion Los Angeles Lakers had more than just Stephen Curry and the Golden State Warriors to worry about ahead of last year's play-in game. While the focus was surely on advancing to the standard playoff bracket, the final stretch of the regular season had been complicated by Dennis Schroder entering health and safety protocols for COVID-19, in addition to James' open skepticism of the vaccine. Then there was the fact that James violated league protocol by partying with other celebs at a promotional event.
Fortunately for the Lakers, these scenarios are unlikely to transpire this season, as the team expects to have a 100% vaccination rate before the start of the regular season. That's good news, too, because an impending LA vaccination policy could have threatened the organization's competitive integrity had the players not been fully vaccinated.
LeBron James and the Lakers are fully vaccinated, though LBJ is still the subject of criticism
LeBron James explained at Lakers Media Day that he ultimately got vaccinated because it was the best choice for his family and friends. The decision made even more sense from a holistic perspective.
General manager Rob Pelinka and other players plainly stated the team would reach 100% vaccination before Opening Night on Oct. 19. Even James was adamant about everyone on the roster getting vaccinated, despite his earlier doubts. But while LeBron himself is now vaccinated, he hasn't escaped criticism.
During his Media Day monologue on the choice to get the shots, James refrained from making a broader public statement urging his colleagues around the NBA to get vaccinated. That message disappointed Boston Celtics center Enes Kanter, who blasted LBJ on CNN. He also caught strays from Lakers legend Kareem Abdul-Jabbar. The brunt of the criticism appears to stem from James, as the most influential voice in the NBA, not using that voice to encourage his peers to protect the public wellbeing.
Even if LeBron isn't meeting certain expectations, however, his personal decision to get vaccinated is all the more critical given recent developments in LA.
LA approved "sweeping" vaccination mandate
The Lakers' organizational stance on getting the vaccine became more prevalent after LA approved one of the most stringent vaccination policies in the country.
Mayor Eric Garcetti signed a bill on Wednesday that will require patrons and employees alike to show proof of vaccination in order to have access to indoor public spaces. That includes, yes, Laker games.
"Vaccinating more Angelenos is our only way out of this pandemic, and we must do everything in our power to keep pushing those numbers up," Garcetti said in a statement, per the Associated Press. "These new rules will encourage more people to get the shot, and make businesses safer for workers and customers — so that we can save more lives."
Some members of the City Council felt the mandate was overly punitive of local businesses and could stir confusion because of less strict policies in LA County, which includes the city of LA. But it could be a preventative measure after LA experienced a significant surge in COVID cases last winter.
It's likely that the new mandate would essentially force Lakers and Clippers players to be vaccinated, much as Warriors players juggled with in San Francisco. But it's not a concern for LeBron James and Co. so long as LA is indeed 100% vaccinated before the start of the season.
The new mandate could have been a central sticking point for the Lakers. Instead, it's mostly inconsequential as LA tries to reclaim the NBA throne.
The Lakers won't be worrying about unnecessary COVID issues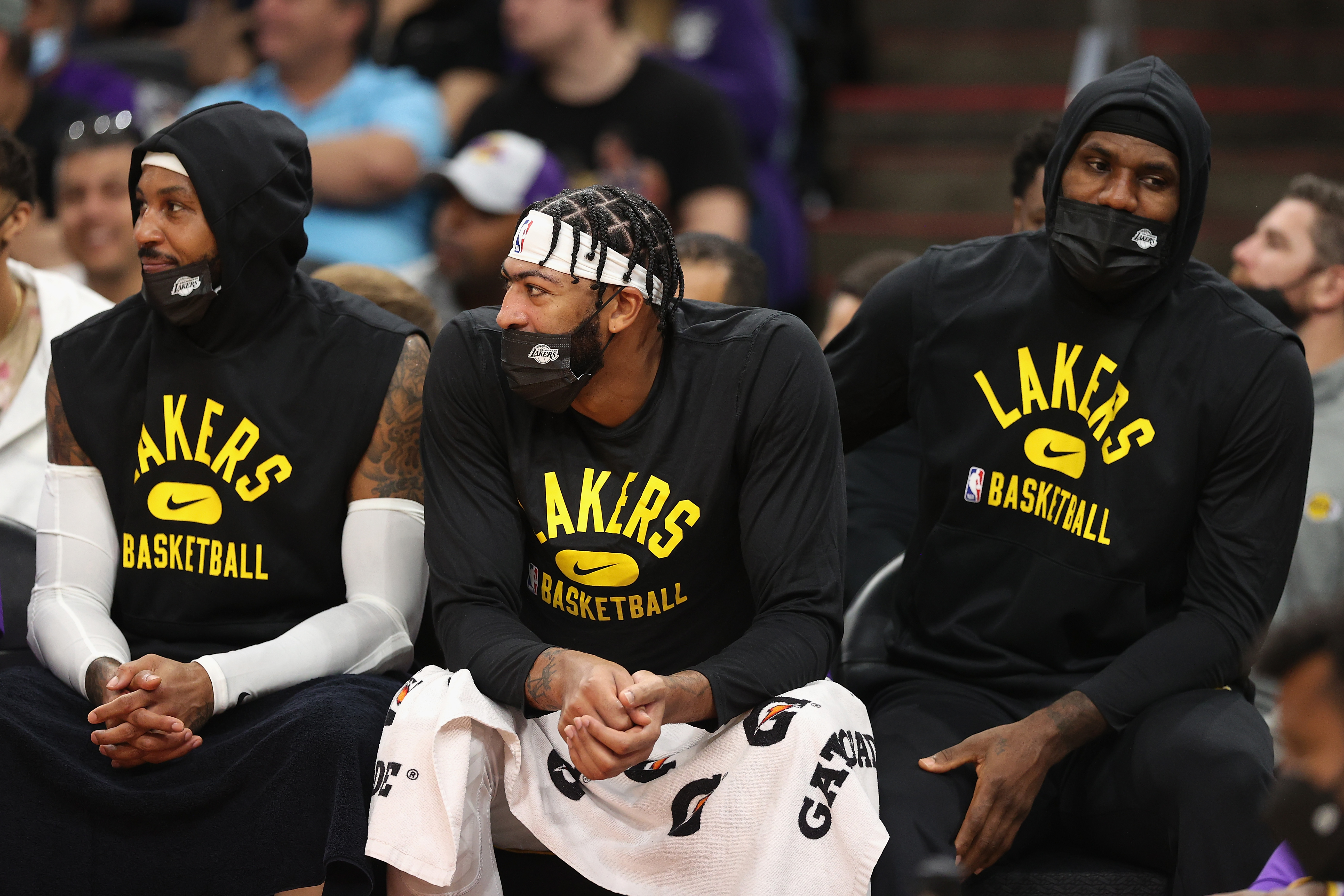 The Lakers might still have some COVID issues arise even if they reach 100% vaccination. But they mitigate risk and don't have to worry about being without players because of city mandates, like the Brooklyn Nets are currently dealing with when it comes to Kyrie Irving.
Last year showed the Lakers need all their pieces to win another NBA championship, including and especially LeBron James. Fortunately for LA, the organization's proactive attitude means none of James or any other Lakers will have any unnecessary absences this season.
RELATED: LeBron James Receives Stern Criticism From an NBA Big Man Who Takes Issue With His Controversial Comments: 'I Was Very Disappointed, and It's Ridiculous'