Lebron James and the LA Lakers Can Fix Their Recent Struggles by Taking a Risk on a Former All-Star
LeBron James and the Los Angeles Lakers hope to rebound quickly after the All-Star break. They've felt the effects of life without Anthony Davis, losing six of their last eight games. However, LA could find a solution to their problems by bringing a former All-Star on their team.
If LaMarcus Aldridge becomes a free agent, the Lakers should consider signing the San Antonio Spurs big man. If the 35-year-old big man can play close to his 2018 self, he could be a huge contributor for LA while AD gets healthy.
LeBron James and the Lakers have struggled since Davis' injury
RELATED: LeBron James Gets the Last Laugh After Kelly Loeffler Sells Her WNBA Team
At the start of the 2020-21 NBA season, the Los Angeles Lakers looked like the prohibitive favorites to win their second straight championship. They started off with a 21-6 record led by LeBron James and Anthony Davis. This year, both are averaging at least 22 points and eight rebounds while shooting 50% or better from the field. However, things have started to unravel for the defending champions in recent weeks.
Davis has been dealing with an Achilles issue since February. He returned to the lineup against the Denver Nuggets on Feb. 12, but he reaggravated the injury in that game. After the contest, LA announced that their star big man suffered a calf strain and would be re-evaluated in roughly four weeks. Since he's been out, the Lakers have struggled to find their rhythm despite LeBron James' elevated performance.
James has averaged 26.4 points and 7.3 assists per game in the nine games Davis has missed. His shooting has declined, however, hitting 25% of his shots from beyond the arc. The Lakers have posted a lower offensive and defensive rating since AD's been out, and the All-Star break couldn't have come at a better time for them.
The Lakers received some valuable rest during the All-Star break, as they are coming off the shortest layoff in NBA history. Even though Davis is out for the next couple of weeks, the team can make a big move to help them stay afloat without him.
LaMarcus Aldridge won't return to the San Antonio Spurs
RELATED: Becky Hammon Makes NBA History Thanks to Gregg Popovich's Temper
The San Antonio Spurs have a young roster that has played impressive basketball this NBA season. They are currently in the playoff race, sitting at the seventh spot in the Western Conference. Despite the success, the team has decided to part ways with forward LaMarcus Aldridge and are "working on trade scenarios," according to ESPN's Adrian Wojnarowski. 
Aldridge has been averaging 13.7 points in 27.9 minutes per game this season, his lowest totals since his rookie year. The 15-year big man's missed eight of the Spurs' last 11 games before the All-Star break with multiple injuries. San Antonio has allowed the 35-year-old to "work on some opportunities elsewhere," as he is trying to find a suitor for his expiring $24 million contract.
"He's been a great teammate. He's done everything we've asked. At this point, we'd just like to do something that will work for him as much for our club because he deserves that. When an opportunity arises, that'll be up to management, his agent, and that sort of thing, and we'll all move forward," Greg Popovich said per ESPN.
Lebron James and the Los Angeles Lakers could use LaMarcus Aldridge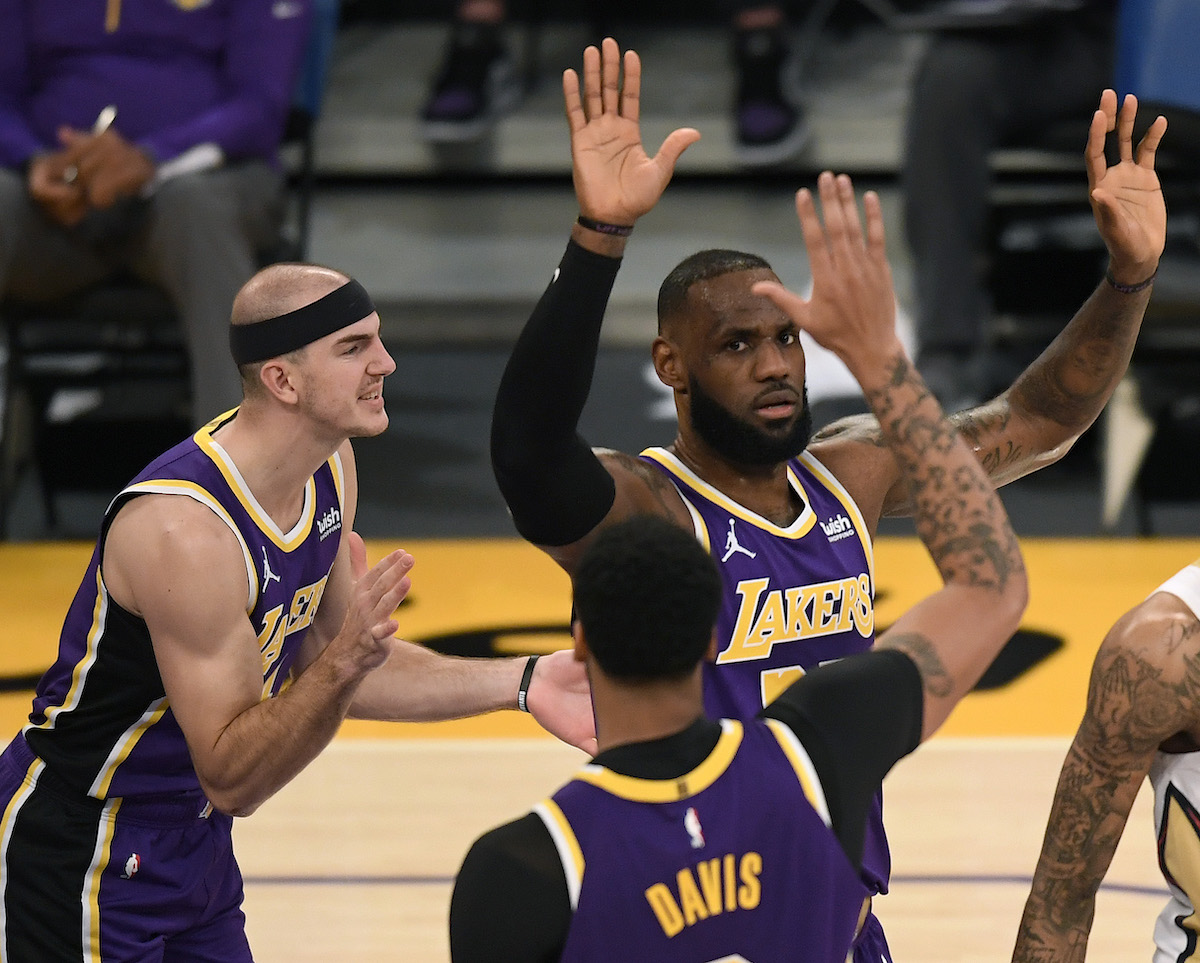 RELATED: Lakers Owner Jeanie Buss Just Revealed LeBron James' Ideal Retirement Window
Given the Lakers' recent struggles, they should be watching the LaMarcus Aldrige situation closely. They lack a big who can impact both sides of the floor when Anthony Davis is out. Montrezl Harrell is an exceptional scorer and plays with a bruiser mentality but can be a defensive liability at times. Markieff Morris and Marc Gasol have played well in spurts but haven't put it together in a consistent string of games.
Even though Aldridge is injured, he could be the perfect remedy for LA's problems when healthy. At the height of his career in San Antonio during the 2018-19 season, the 15-year forward averaged 23.1 points per game on 51% shooting from the field. He also chipped in 8.5 rebounds and 1.2 blocks per contest. He could give the Lakers good minutes on both sides of the court off the bench.
LA can't handle Aldridge's $24 million price tag, but he could still join the team if the Spurs buy out his contract. He'd be a free agent, and LA could sign him to a cheap deal. He'll have a great chance to capture a championship, something he doesn't have on his resume.
The Lakers hope to right the ship after the All-Star break after their recent decline. With Anthony Davis still out, the team should keep an eye on LaMarcus Aldridge. If he hits free agency, he could be a perfect fix to LA's big man problems. There is risk involved given his health, but the reward could be worth it for James and company.