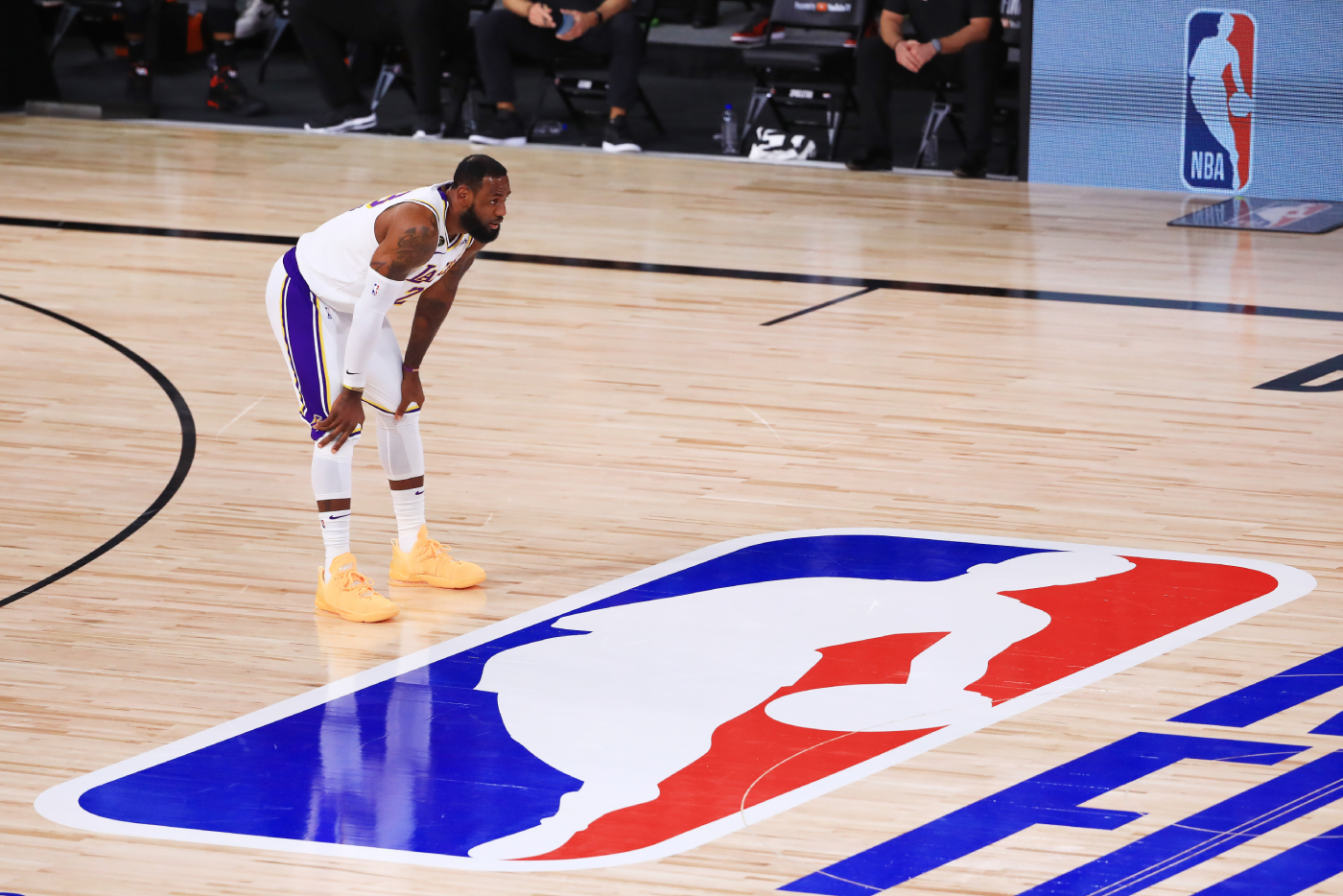 LeBron James' Message To His Family Proved How Close He Was To Actually Boycotting the Season
LeBron James and other NBA players almost boycotted the 2019-20 NBA season. His message to his family proved how close he was to walking away.
The 2019-2020 NBA season was a roller coaster for many players, including LeBron James. The stars had to deal with play getting paused due to COVID-19 and then playing in a bubble to finish the season. It was also a monumental season, though, as more and more players began taking stands against social injustice and racism. In fact, players almost boycotted the end of the season to stand up against racism and social injustice in America. James was one of those players, too, as his message to his family ultimately proved how close he was to walking away.
LeBron James and other NBA players almost boycotted the season
After the shooting of Jacob Blake, a Black man, who police shot seven times, the Milwaukee Bucks chose to boycott their Game 5 playoff game against the Orlando Magic on Aug. 26. This led to multiple games getting boycotted and ultimately postponed.
Then, following the boycotts on Aug. 26, there was an emotional meeting held in the bubble to discuss the future of the season. According to Shams Charania of The Athletic, the LA Lakers and LA Clippers voted to boycott the rest of the season. LeBron James also walked out of the meeting.
However, the players then ultimately chose to resume the playoffs, as James and others had a change in their positions, according to Chris Haynes of Yahoo Sports.
Was James actually close to walking away, though?
LeBron James revealed how close he got to leaving the bubble
As you know, the NBA season ended up resuming, and a champion got crowned. However, how close was James to actually walking away and risking his basketball legacy? His message to his family ultimately shows how close he got.
"I was ready to walk away," James recently said on the Road Trippin' podcast. "I had called my wife and called my mom and told them that I was probably heading home because there was no plan. After we decided to do what we did and we boycotted the games, 'What's next?'"
James continued: "We've decided to take off these games for the right reason. OK, but there's some other issues that needs to be dealt with as well. What is our plan? And at that moment when I walked out, we [had] sat there and talked for two, three, four hours, and there was still no plan. So, I walked out because my time is very valuable, and I knew what could help the change, but when you're dealing with a group of a lot of emotional [people], a lot of ego, a lot of guys that's passionate about themselves and what they believe in, then it's hard to figure out a plan at that very moment."
It appears that James was actually extremely close to walking away. Knowing that he was that close to risking his basketball legacy to make a change in the country is pretty incredible. He then followed that up by not only helping make that change, but by also winning an NBA championship.
He still won a ring with the LA Lakers despite almost walking away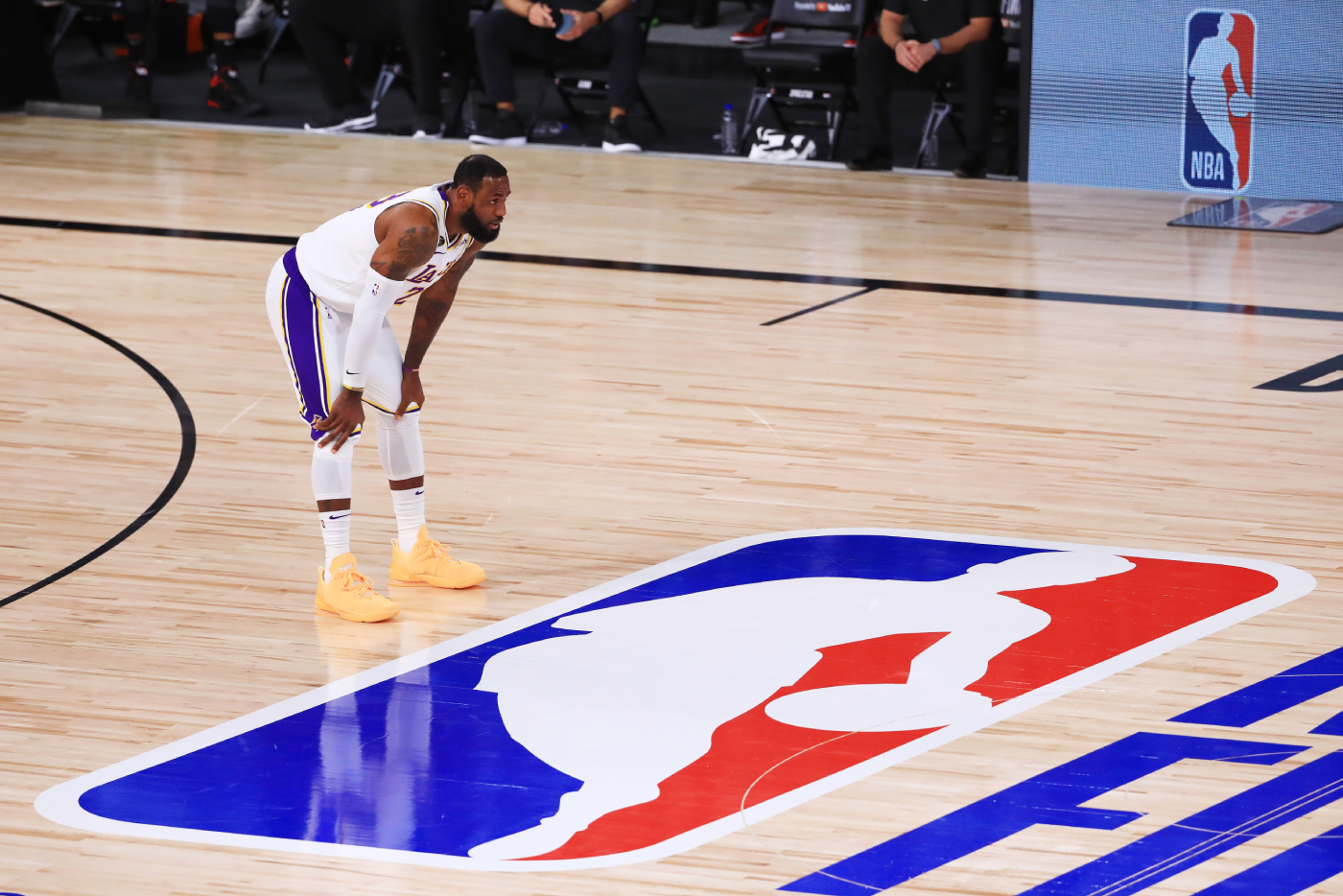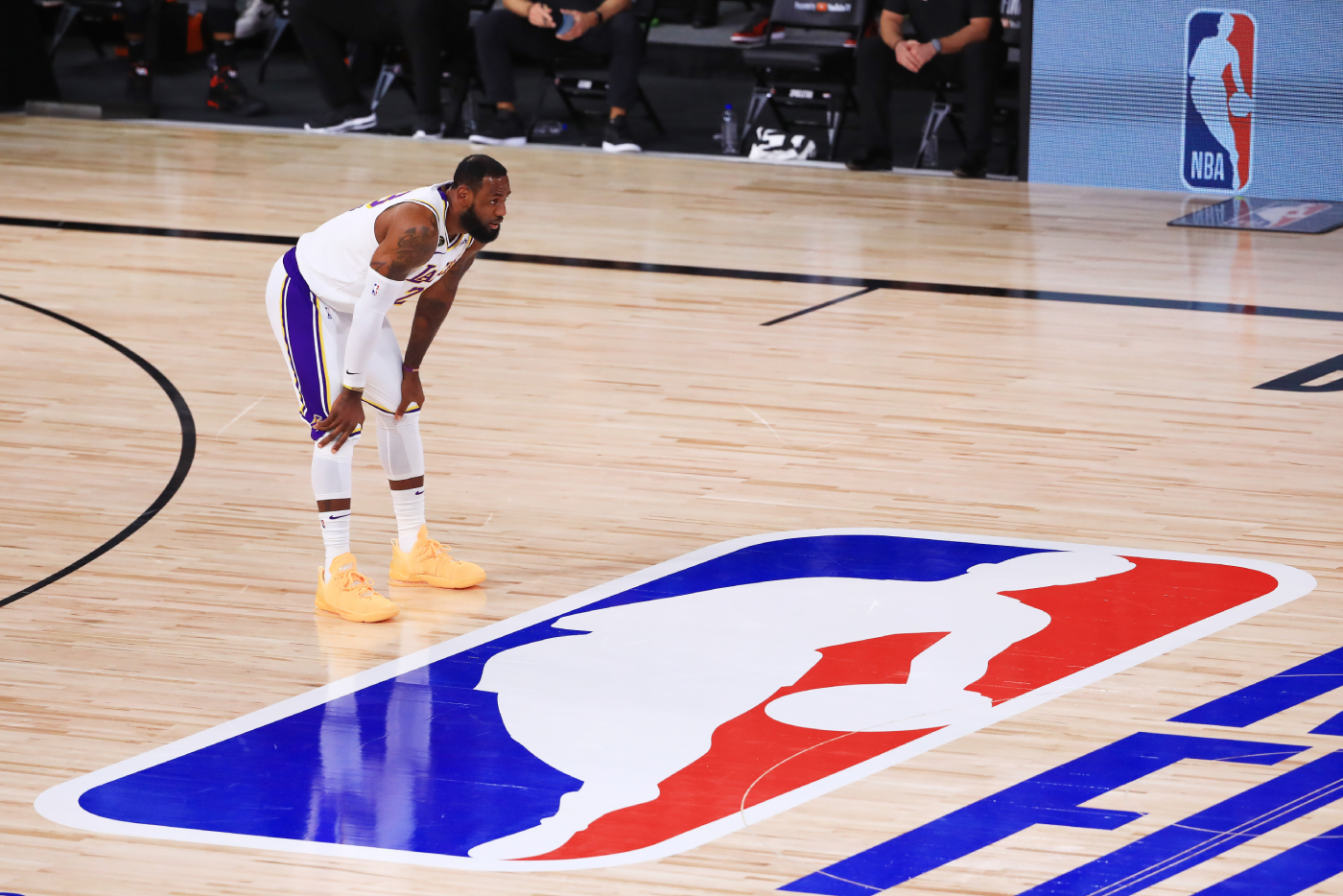 The NBA season ultimately resumed because of some of the initiatives that players and owners worked on together.
"We had a huge Zoom call with the owners, all 30 owners, to talk about some of the things that we could do to help create change while we were still playing the game," James said. "A lot of the things that we talked about … was the voter suppression and having places to have polling sites."
Once the NBA figured out ways to create change in America while still playing games, like creating polling sites at NBA arenas, James then had another goal to achieve: to win an NBA championship. He then ultimately averaged 27.6 points per game, 10.8 rebounds, and 8.8 assists in the playoffs to lead the Lakers on a run to the NBA Finals. They then ended up defeating the Miami Heat in the Finals, as James won his fourth championship, and his fourth Finals MVP.
Despite having the pressure of people looking at him to stand up against racism, voter suppression, and social injustice in America, James still found a way to excel on the basketball court. He even won a championship. James might have been close to walking away, but no one could tell by the way he played on the court. Winning a ring in 2019-20 might have ultimately been one of LeBron James' greatest accomplishments yet.
Stats courtesy of Basketball Reference